After a year of grinding the local circuit and shooting the rare media pass, I finally went on my first national tour. Neverless, a "Skalternative Rock" band out of Sarasota, FL, invited me out for a two-week run featuring stops in New York City, Youngstown, OH, and York, PA, among others. This tour pushed and pulled me in unexpected ways. Here are the lessons I learned and some of the experiences I endured.
---
Lesson #1: Everyone has their own idea of "Tour"
The first breaking point to occur while on the road came from the clash of perspectives by different band members. Some of us believed the tour to be hard work necessary to get to the next tier of the music industry. In contrast, others saw the tour as a summer vacation and did not believe sleeping in the van or living on a "PB&J Diet" was necessary. The biggest lesson I learned from this as the de facto "Tour Dad" was to let other people be themselves. Forcing someone to put the band before themselves is impossible. As a member of a touring party, you have to be willing to put your ego aside and let others be themselves, or all you will remember is bickering.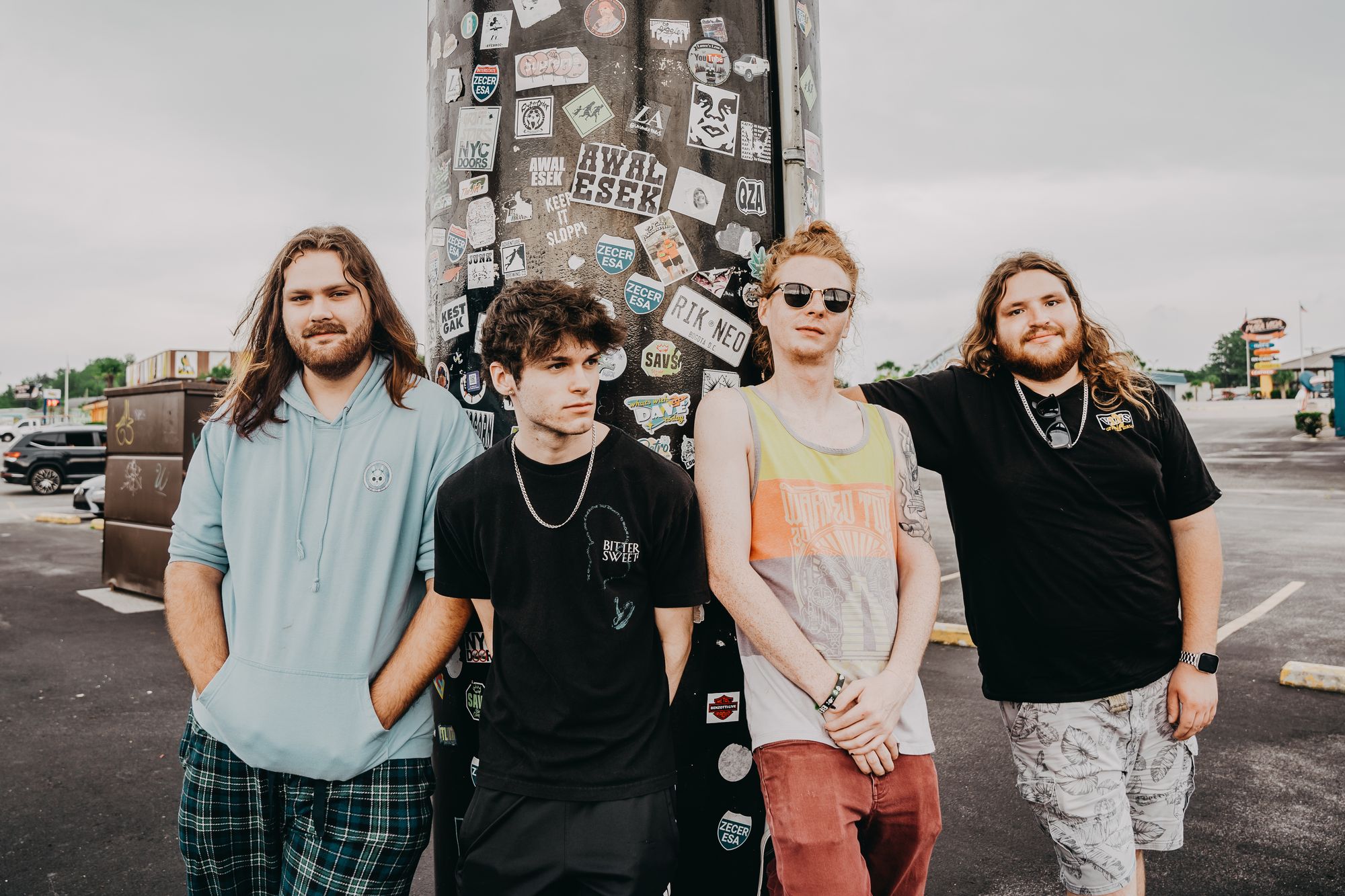 Lesson #2: Assume any substance you consume will be "sh*t"
I felt over the moon on the first night of the tour, so we stopped at a smoke shop and got some fun stuff to try out. I received a substance that I assumed would not affect me since it was from a smoke shop and likely fake. I was wrong. I took the substance while at a table at the venue with the band and got up to purchase a drink, and by the time I sat back down, I was in a different dimension. Partying sounds like a lot of fun, but when you are hired professionally, you mostly prefer to be sober and not fade in and out at the merch table all night: quite an embarrassing situation but a lesson learned.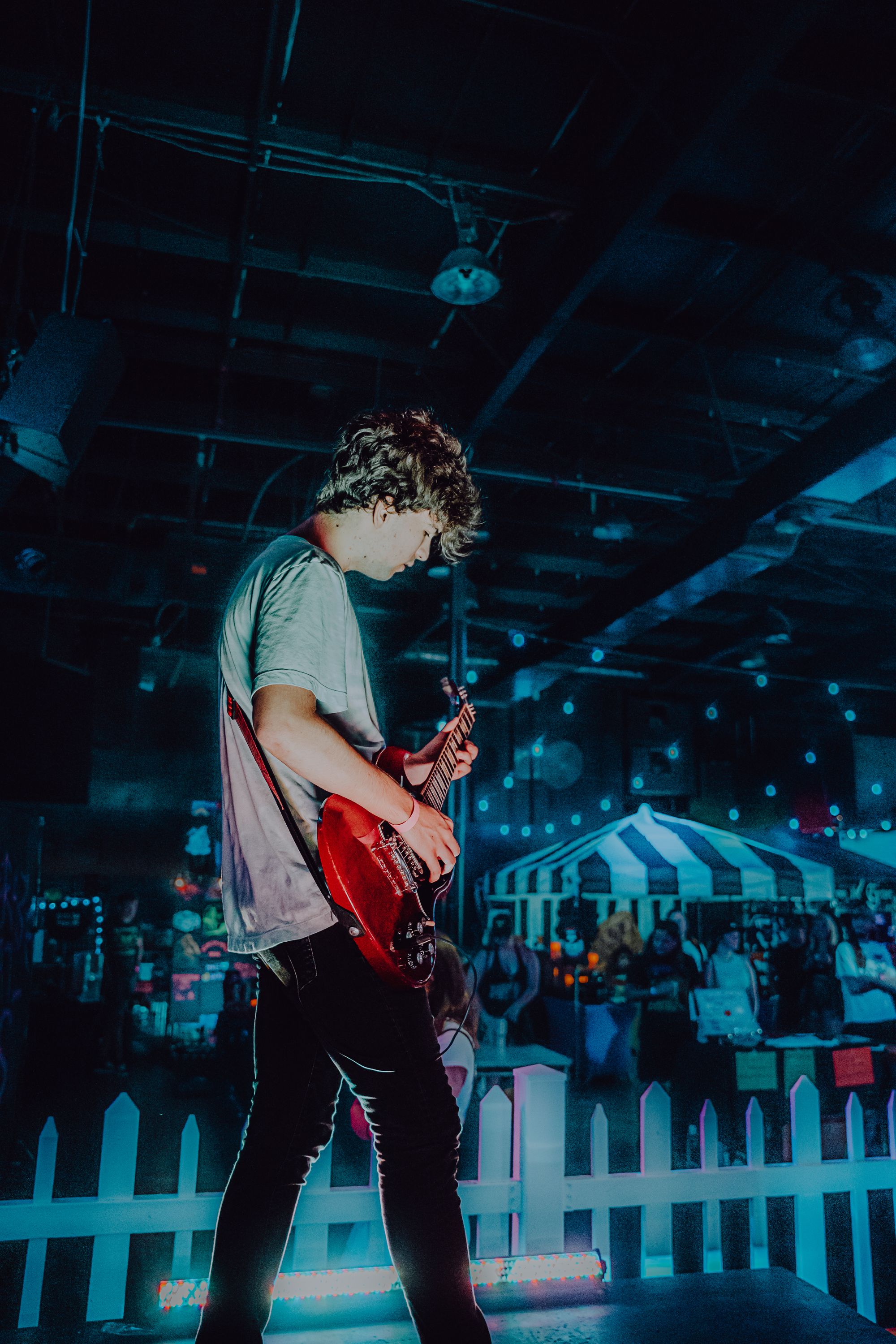 Lesson #3: Soak up any rest you can when you can.
As the content creator for the tour, I never really got to relax and leave "work mode." Everywhere we explored, I was in the mindset of "Where is a good shot?" or "How can I make content out of this?". Which was an enjoyable challenge at first, but as days pass, humans need relaxation. So one of the biggest things I had to figure out is when to gauge: I can take off my photographer hat and put on my "enjoy tour" hat. I probably learned the importance of relaxation too late. However, if half the band passes out in the van, you can chill out and let down your guard.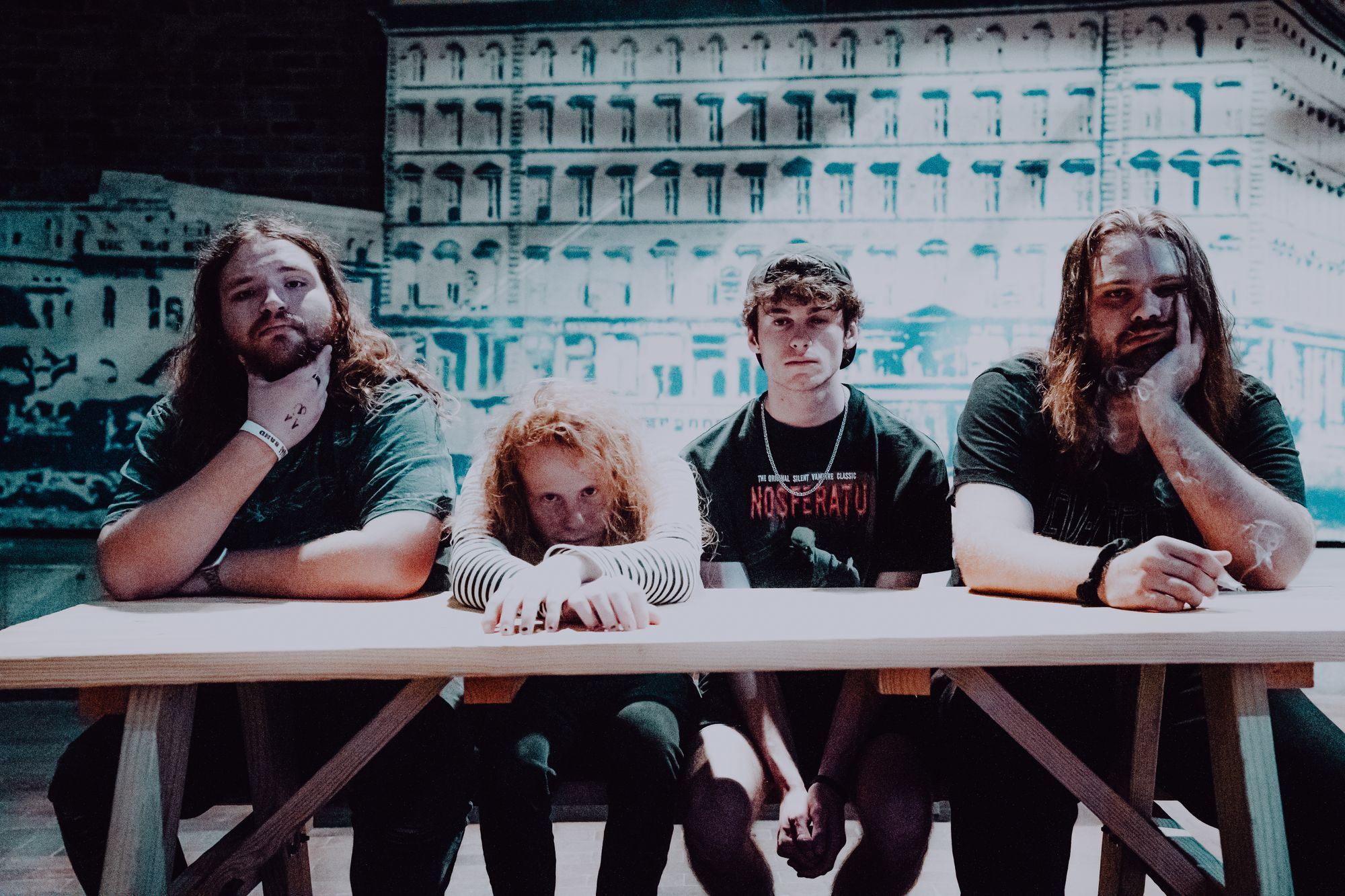 Lesson #4: Create an (at least mental) checklist before you leave any accommodation
One of the most stressful days on tour came when I left my new MacBook Air at our sleeping accommodation in York, PA. The worst part is that I only realized my error at our next show once we were already in Norfolk, VA. Fortunately, T.J., our singer, had a Macbook for me to use but an incredibly stressful day. Not long after this occurrence, a band member left all of their instruments at our gig in Ohio, only realizing once we were in Georgia for our Atlanta show. I am not going to lie; This did make me feel less bad, but still an agitated situation. The most significant way to avoid stress on tour is to stay vigilant and responsible for yourself and your items.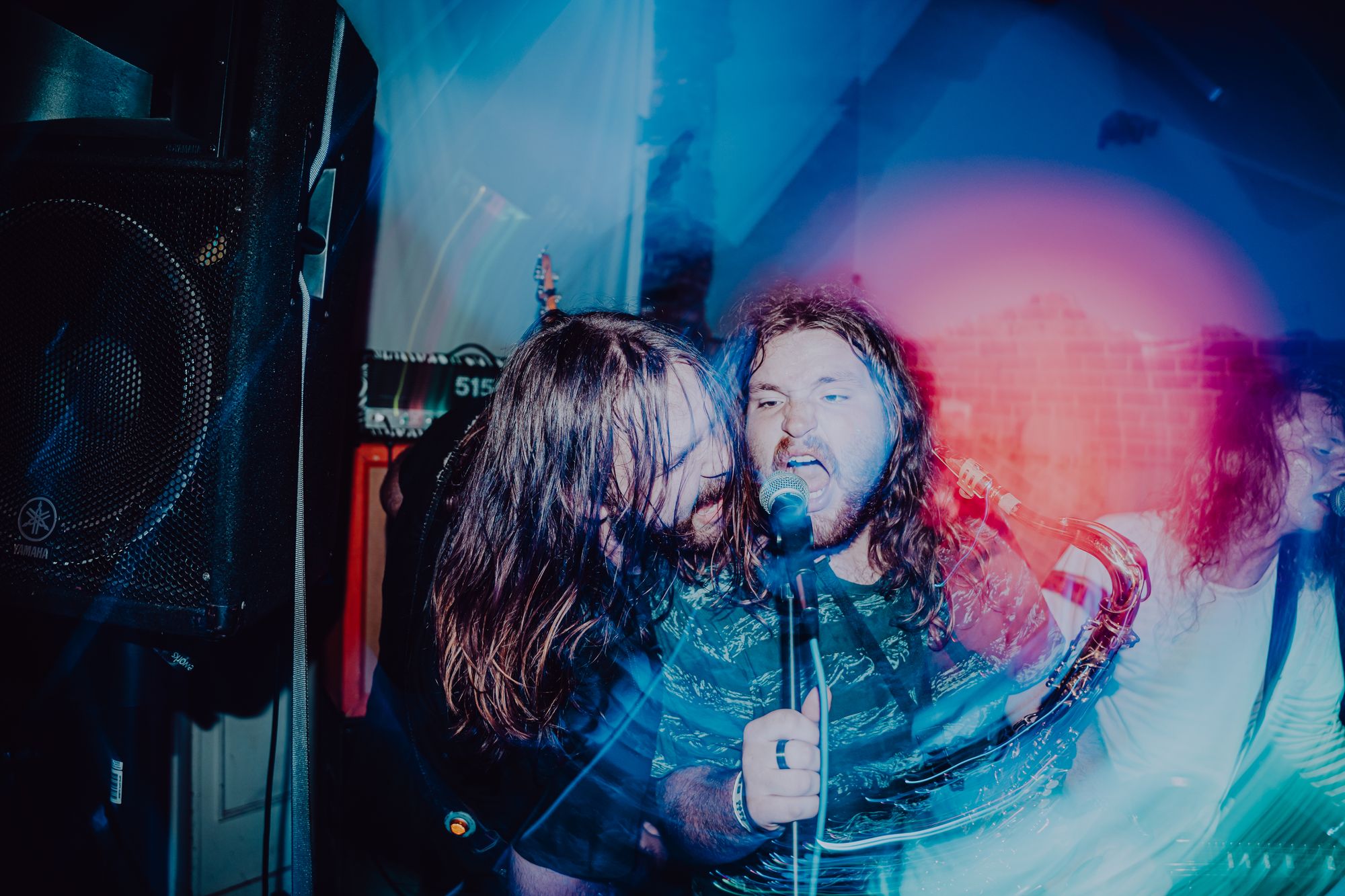 Lesson #5: Do not take things personally
Touring as an unsigned band is one of the most uncomfortable and stressful journeys. Everyone will run off of limited sleep, high stress, and exhaustion. There is no excuse to be an a**h**e, but it will happen when you are under pressure. All you can do is recognize and stop yourself from being harsh and apply forgiveness to yourself and others.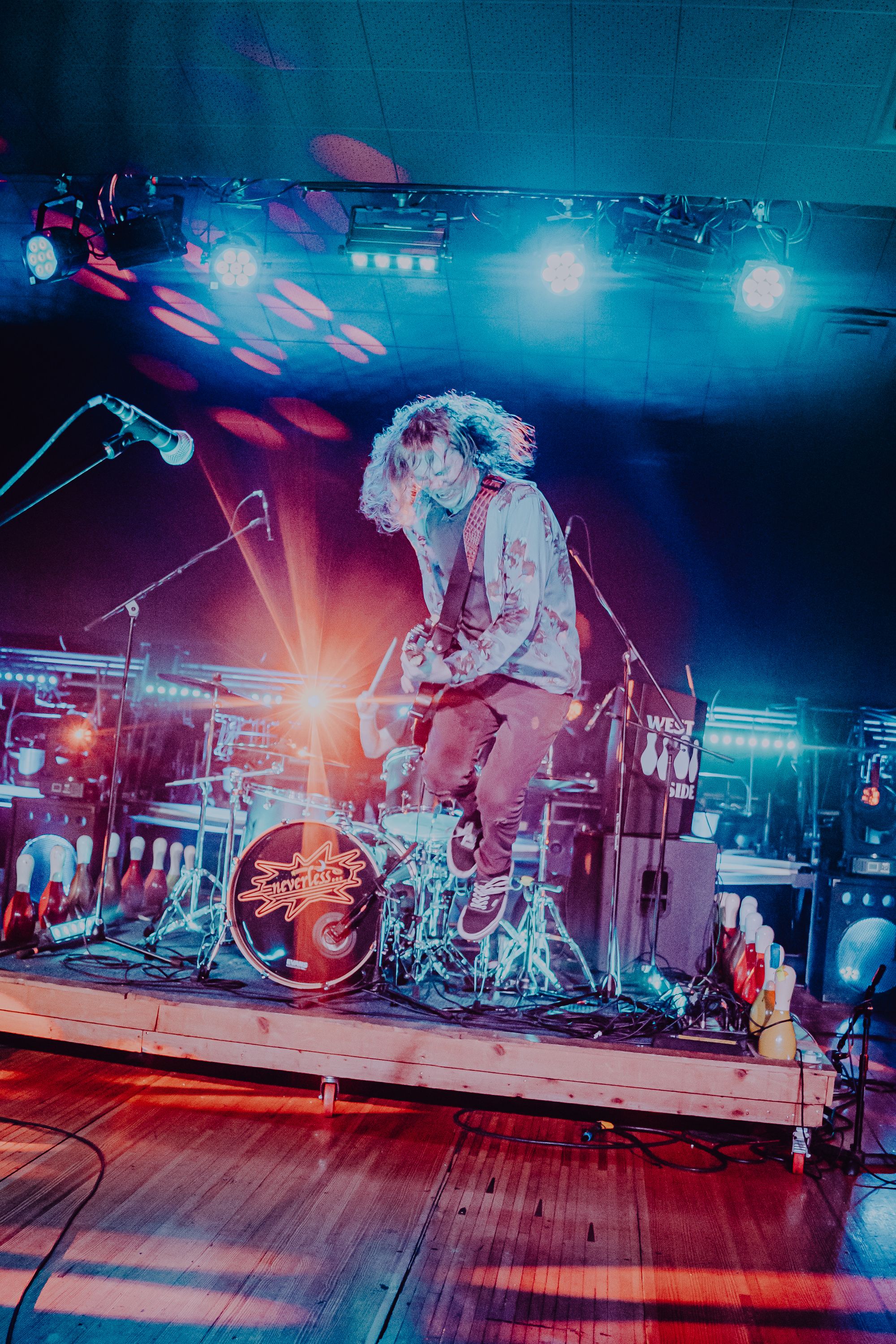 Lesson #6: Everything is a learning opportunity
My greatest fear as a photographer is creating redundant pictures. However, it is challenging to avoid when you are shooting the same people every day. On tour, you have two options: coast on your presets and your usual style and hope it creates something cool, or try to get as wild and crazy as possible when you have abundant time to create. As the tour started, I leaned on the former. However, about halfway through the tour, I got bored and decided to try different methods and angles that I would only sometimes have the luxury to attempt. I tried a technique using a flash called "shutter drag" that I learned from some of my mentors long ago, and the band loved the results. As the tour wrapped up, I tried to do as many "non-Jackson" things with a camera as possible.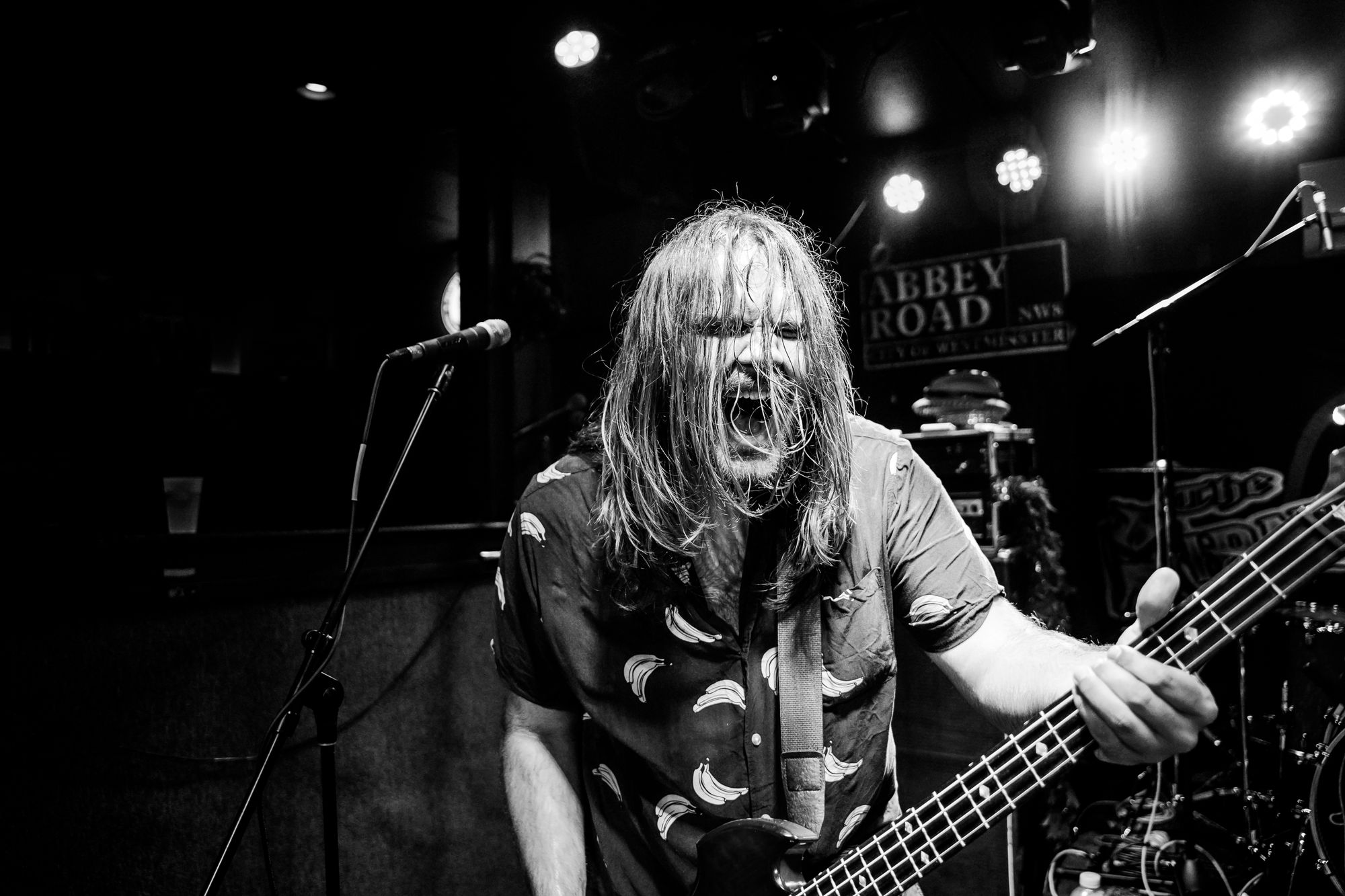 Lesson #7: Perspective is everything
Touring will beat you into submission like a long boxing match. You can either go down after the first knock on the chin and give up or take every lesson in stride. I became a better photographer and a stronger person by persevering and staying positive. I was wallowing in the way things were imploding or just the overall loneliness of the road until I realized I was living my dream. It is not realistic for modern tours to be an 80's nostalgia movie; it is hard work. You can either take the punches and grow or wallow and be miserable.
In conclusion,
this was the tour from hell. We had to cancel four shows on an already tight schedule. The tour ended with our van stuck on the side of the road in North Florida a day early. However, I was hired to hang out with some of my best friends for weeks. I got to do what I love with the space and patience to improve throughout the experience. Touring is not for everybody, and for a while, I had a feeling it was not for me, but after reflecting, I feel ready to tackle wherever my career as a concert photographer takes me.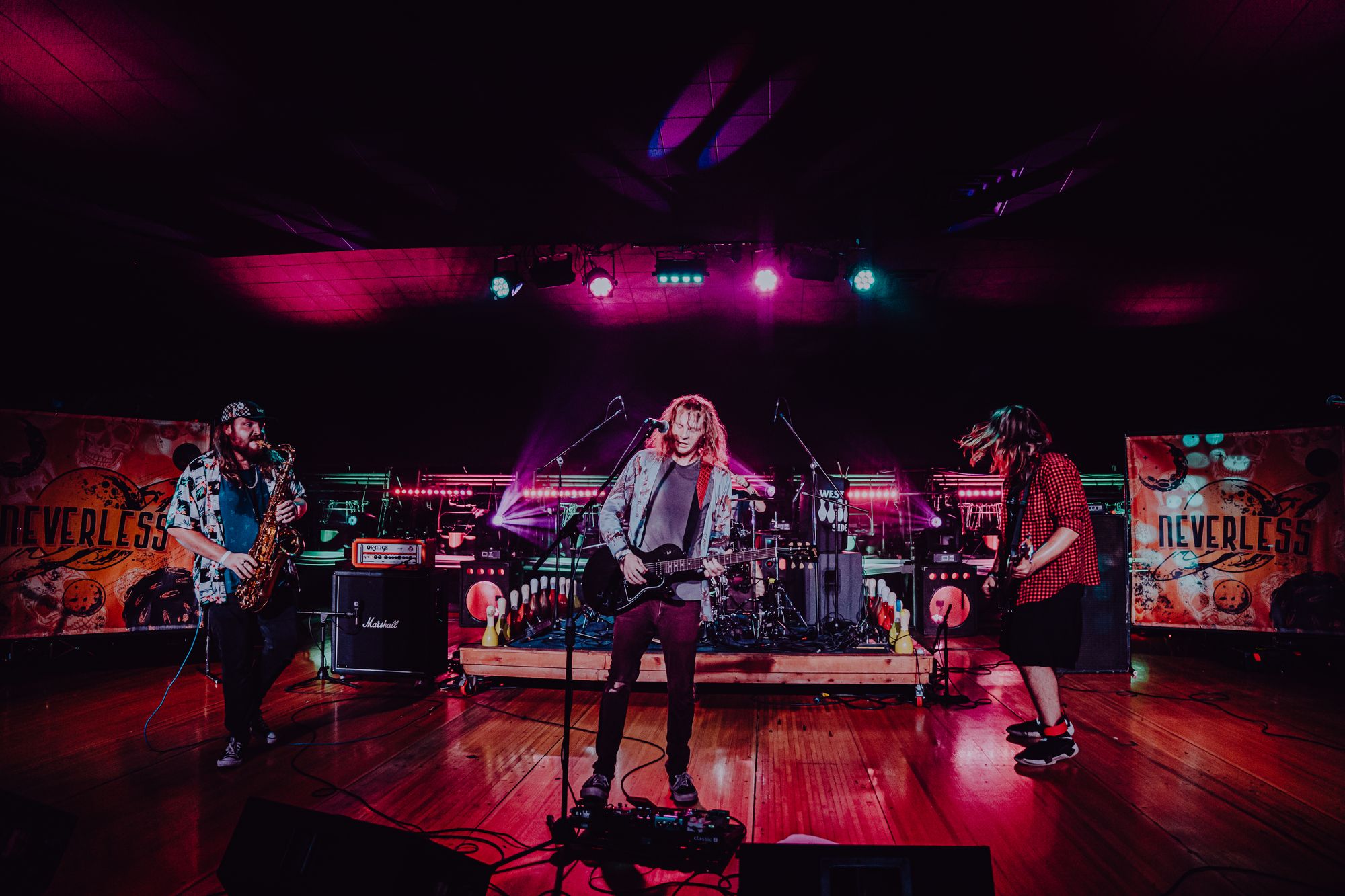 ---
Follow Neverless on Socials:
Stream their debut self-titled album:
---
All photos taken by Jackson Tujo