A Skylit Drive was formed in 2005 in Lodi, CA and has had a bit of a rocky history, but they're back and ready to rock. The post-hardcore pioneers are currently on tour for the 15th anniversary of their iconic album Wires...and the Concept of Breathing. We had the opportunity to chat with the vocalist, Michael "Jag" Jagmin, before their show in Greensboro, NC at Hangar 1819.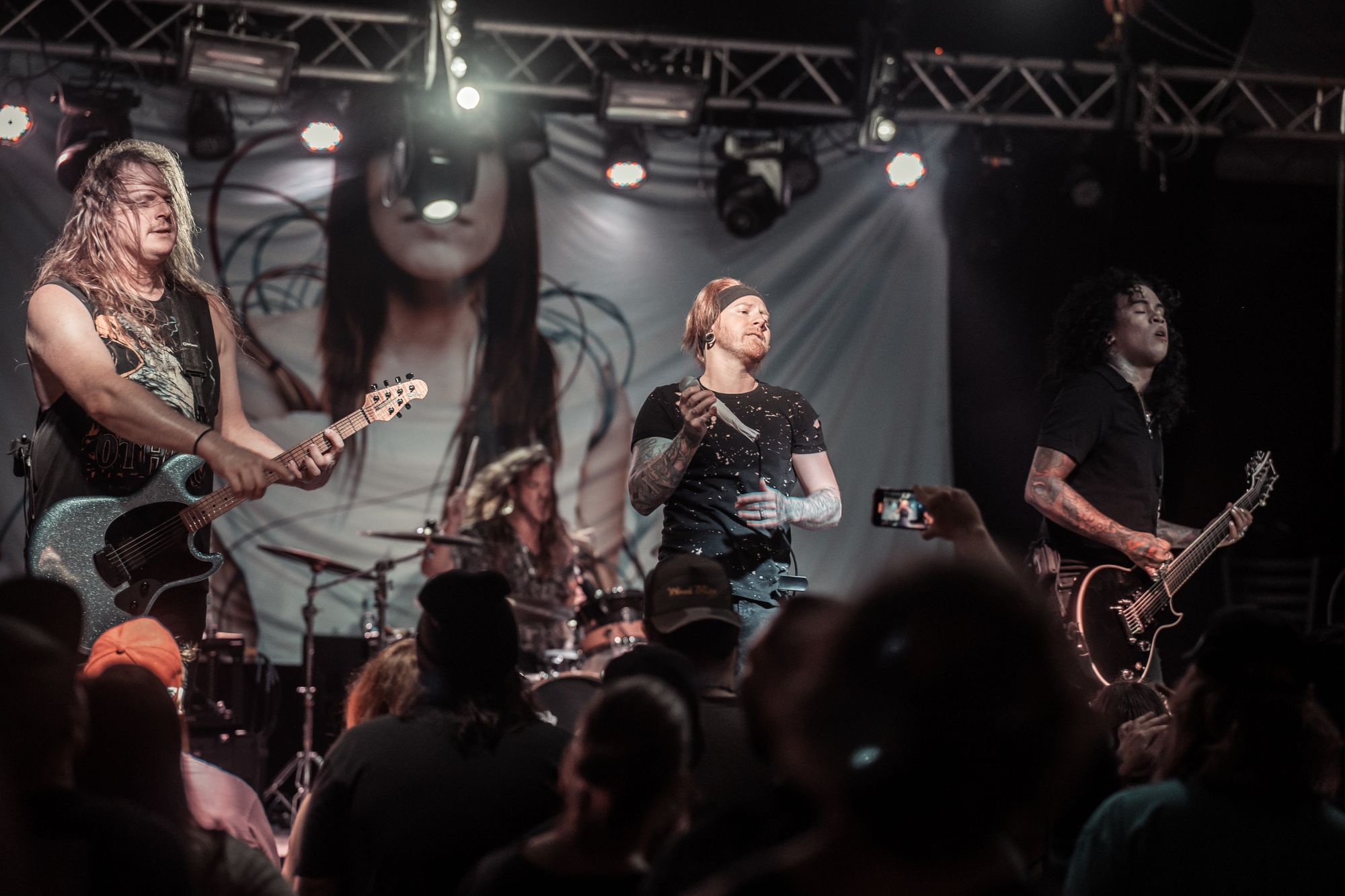 ---
MSM:
So, it's the 15th anniversary of your iconic album Wires and the Concept of Breathing. Can you tell us more about the creative process behind the album and were there any messages or themes you wanted to convey in it?
JAG:
I mean, the process was pretty streamlined. By the time I came in, the other guys had done all of their music and everything, so I kind of had this clean slate to work with. Like there were no vocals on anything. We all flew out to North Carolina and we stayed in this kind of crummy motel that was right across the street from a Golden Corral. And, pretty much, every night I would try to write two songs, so like melodies and lyrics. And, back then, bands didn't have all of the resources or equipment that they have nowadays, so I would just literally sit there and listen with my headphones and just kinda like sing it falsetto to myself until I was like, okay, I think that that could be like a cool idea and just hope that I remember everything when I wake up the next day, and then go in and do those two songs. That was pretty much the process.
MSM:
How do you approach the songwriting process and where do you draw inspiration from?
JAG:
I mean, for me, I really kind of let the music kind of speak to me. I mean, not to sound cheesy or anything, but I'm not one of those people who goes into a song and I know what I want to write about. I just kind of listen to it and what it makes me feel. I just kind of gravitate towards that and then I just really focus on sticking to that story. Like once I kind of have the vision in mind for whatever the music really makes me feel.
MSM:
Yeah. If you had to pick out your favorite song or lyrics from Wires, what would they be?
JAG:
Ooh. I mean, My Disease was always my favorite song off of the album. And like the whole outro of the song was kind of like my favorite thing that we did on the whole album. Which the lyrics are, it's exactly what it seems, the horror. I live the evil that beats inside me. It's called My Disease. I'd say that's probably my favorite like section of any of the songs.
MSM:
Okay, great. So, it's been 15 years since it was released. Could you tell us how the album has impacted your life since the release?
JAG:
I mean, this album kind of changed everything.
MSM:
Yeah. Like put you on the map?
JAG:
Yeah. Like this was really the album that got us our opportunities and yeah, just like you said, you know, it genuinely put us on the map and kind of set the trajectory. It's still kind of the benchmark of even what all of our other stuff has been compared to is like, well, like is it as good as Wires? Is it not? Why don't you guys do something more like Wires? So it always seems to go back to Wires.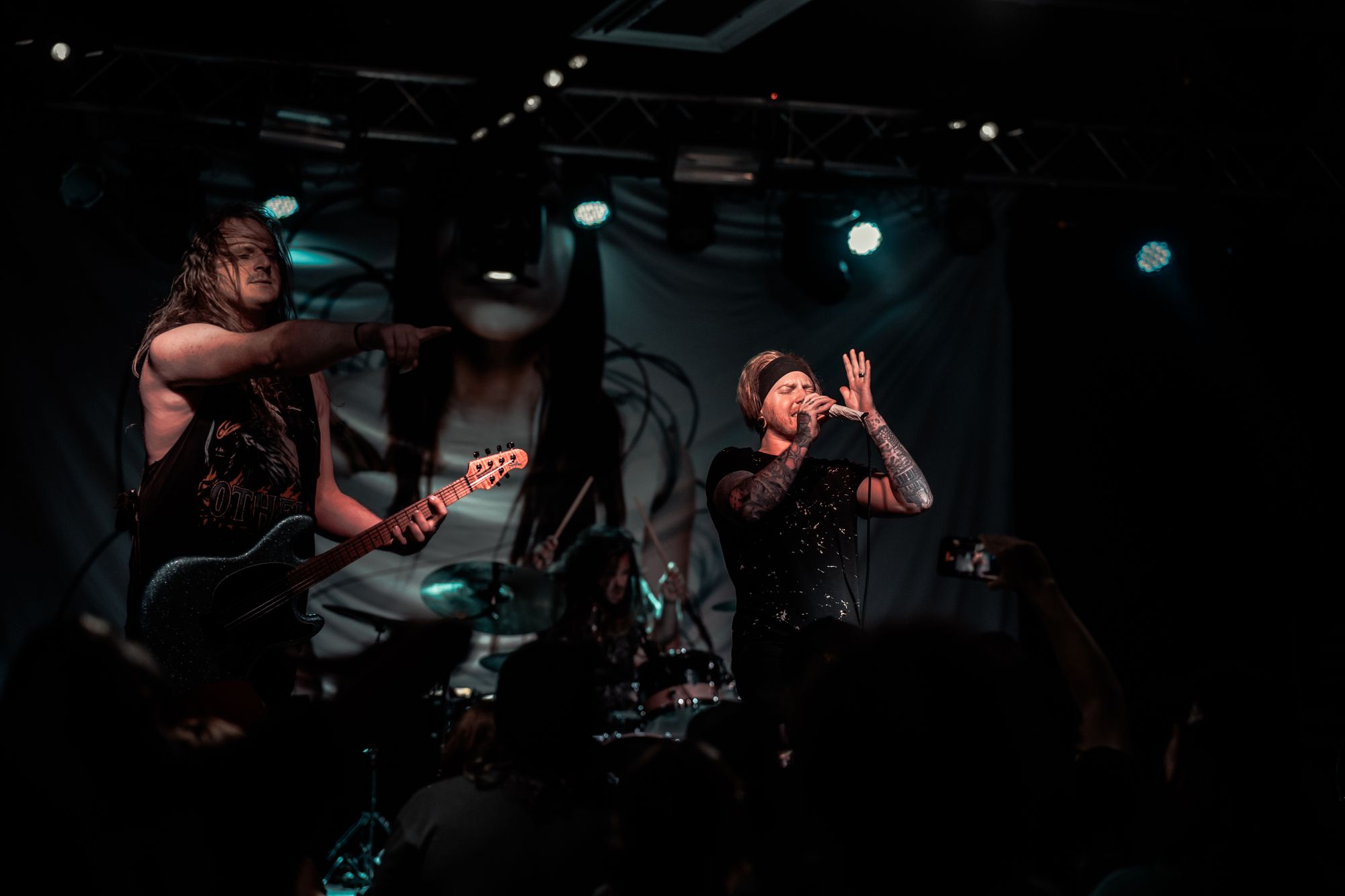 MSM:
Okay. What are your favorite things about touring?
JAG:
I mean, definitely performing is number one. Whether the set is 30 minutes and you're supporting someone, or our set on this is like an hour. Which, in itself, was kind of like the biggest test that I've ever really gone through. Like with a live set, like, you know, the first time that we've ever done the whole album in its entirety. So, some of these songs, the last time I sang them were in the vocal booth. Like we never even played them. Like we never even practiced 'em or anything. So, of course, this is Phase Two, so I already did it in Phase One, but it's still a pretty tall test. I'm not getting any younger, I'm almost 40. But it's fun to see, like, where your limit is and where I can take things to. So yeah.
MSM:
Okay. Can you talk about a particularly memorable performance or other moment in your career?
JAG:
I feel like the ones that always stand out are somewhere in like Southeast Asia or South America in places like Philippines, Indonesia, Chile, Columbia, like a lot of those shows really stand out as really special moments.
MSM:
Okay. What is the funniest rumor that you've heard about yourself?
JAG:
Funniest rumor? Oh man. It's funny because I've got like a smorgasbord to pick from of things. I mean, probably one of the more odd ones was that one year that we did Warped Tour. There was like a whole group of people that thought I was like majorly into drugs, which I've never even done drugs. Even for the longest time, I didn't even drink. I drink moderately now. But, back in the day, like even from 2008 up until like 2000, like 21 or so, I didn't touch alcohol. So it was funny because it was our tour manager on Warped Tour was like, you know that this one group thinks that you're like a major druggie. I'm like, what? Like what gives him that vibe? He was like, maybe cause you're quiet. Because I was always more quiet and to myself and didn't socialize quite the same as everybody else.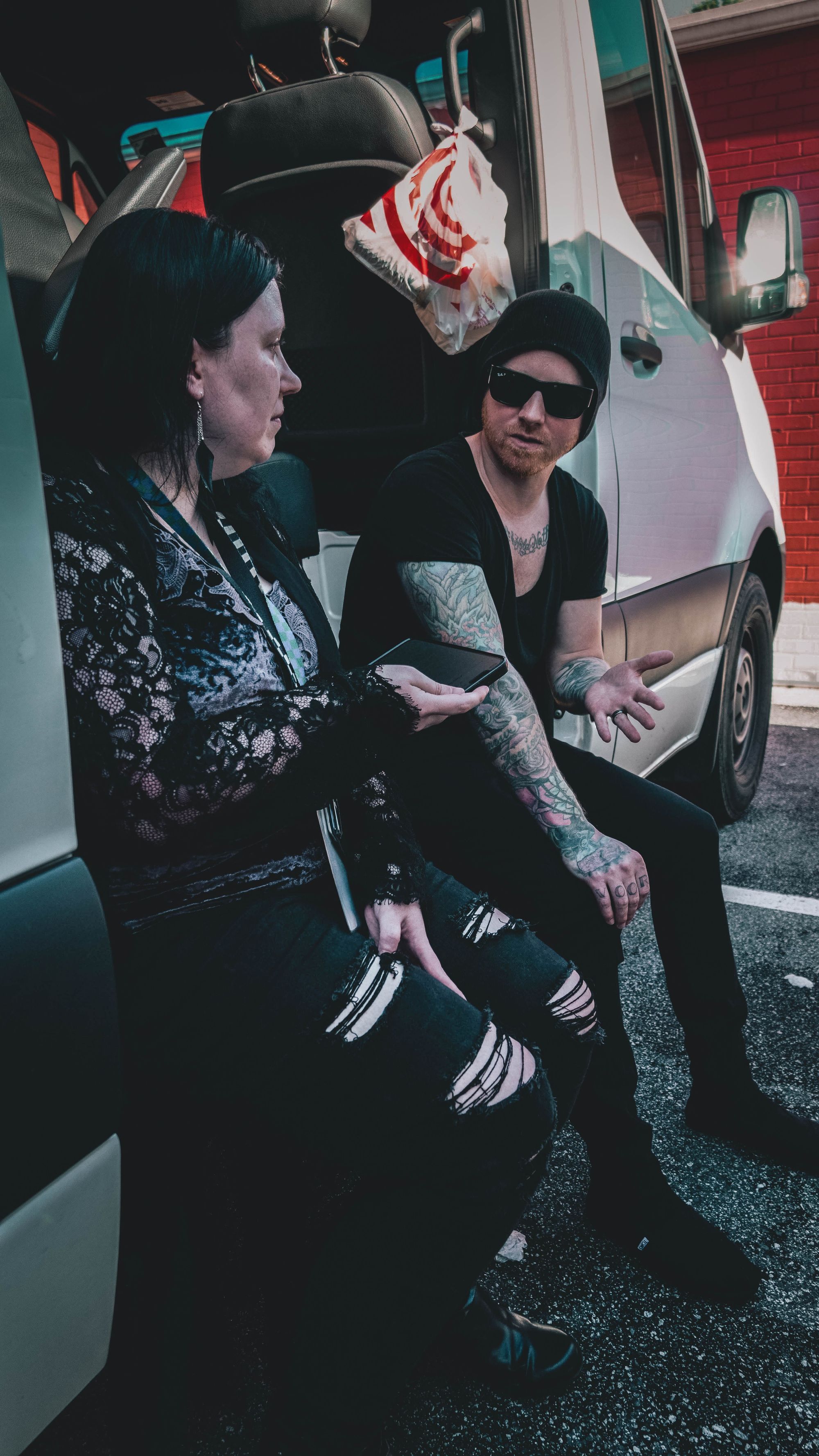 MSM:
Okay. That's crazy. What do you think about the current state of the music industry? How it's changed over the years? Is it easier or harder to be a musician these days than it used to be?
JAG:
I feel like both. I mean, it's nice because a lot of the power is being put more in the hands of really the consumer than anything. Like it's been taken away from the labels, I mean like the powers in all of this, quicker turnaround, TikTok, you know, things of that nature. People wanting things quicker and then what you're working on doesn't last quite as long. Like, it almost seems like the age of going and tucking yourself away in some creepy cabin to write a full length album is a thing of the past. It kind of falls on deaf ears where you might have like a couple songs pop through. But I feel like it was even the same, you know, going from like bands of like the late nineties and everything to like when we started, like when we started band like Hoobastank and stuff had like music video budgets that were the same as our entire record budget. So just the money that music had even like decades before us is so much different now. It seems like the moneys so much more confusing now. Like even I almost don't see like who's kind of kingpin of it, you know, other than the consumer.
MSM:
Do you have any plans to release any new music this year?
JAG:
Not this year, but we are writing. This year was really about focusing on celebrating Wires and playing that record. But behind the scenes, we are writing and we'll be putting out stuff. I'm hoping like early next year.
MSM:
That's exciting. And last question, do you have any closing messages for your fans?
JAG:
I mean, just thank you guys for continuing to listen, especially if you're still coming out to shows and you're old like me and you hurt unlike you used to and everything. I mean, I couldn't imagine standing out there a whole night. <laugh> So, you know, bless your guys' hearts. Thank you guys a lot for continuing to support and expect much more to come.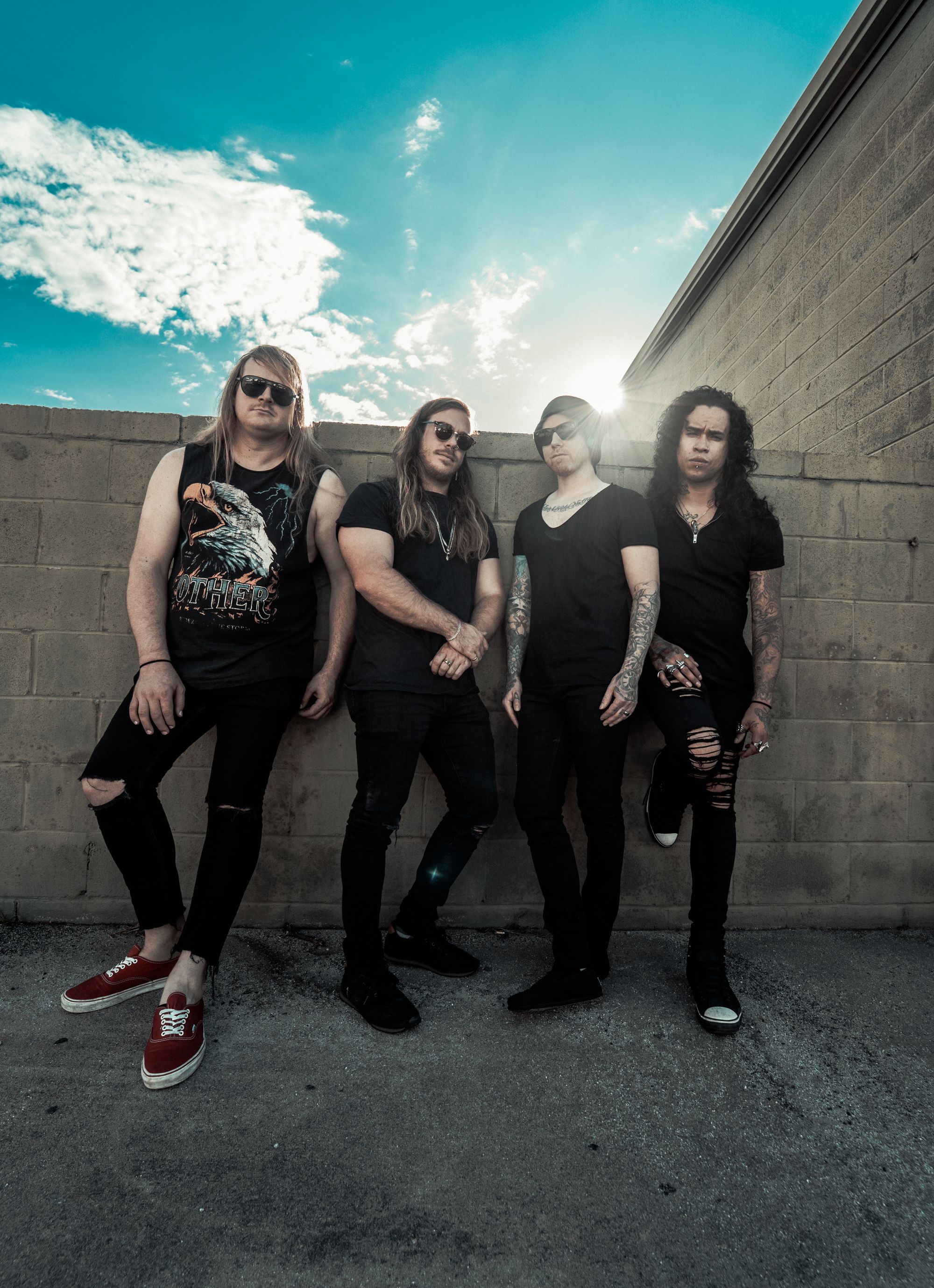 ---
UPCOMING TOUR DATES:

6/27 - KNOXVILLE, TN @ OPEN CHORD
6/28 - RICHMOND, VA @ CANAL CLUB
6/29 - BALTIMORE, MD @ OTTOBAR
6/30 - FRENCHTOWN, NJ @ ARTIE'S BAR AND GRILL
7/1 - THOMPSON, CT @ CAPULET FEST
---