by Rich Funk
As I walked through the streets of Chicago to Bottom Lounge, I could see my breath and it was total bullshit.
Not unexpected bullshit, but total bullshit nonetheless.
Why? Because this show happened during the second week of May. It shouldn't be cold enough for me to see my breath outside. May is when baseball season gets into full swing and Memorial Day happens. I shouldn't have to check and make sure I have gloves when I leave the house. And yet, I should know better. I've been to enough Mother's Day weekend Cubs games where I had to wear a winter jacket to know that May in the midwest can be as cold and wet as any month. I should know better by now, having lived here most of my life. And I do know better. Still doesn't mean I can't be pissed off.
The good news? I was on my way to Chicago's legendary Bottom Lounge to catch
Against The Current
bringing along Australian imports
Trophy Eyes
and
Yours Truly
in support of their Nightmares and Daydreams tour. I was promised an evening of high-energy pop-rock heat and (spoiler alert), this tour delivered in spades.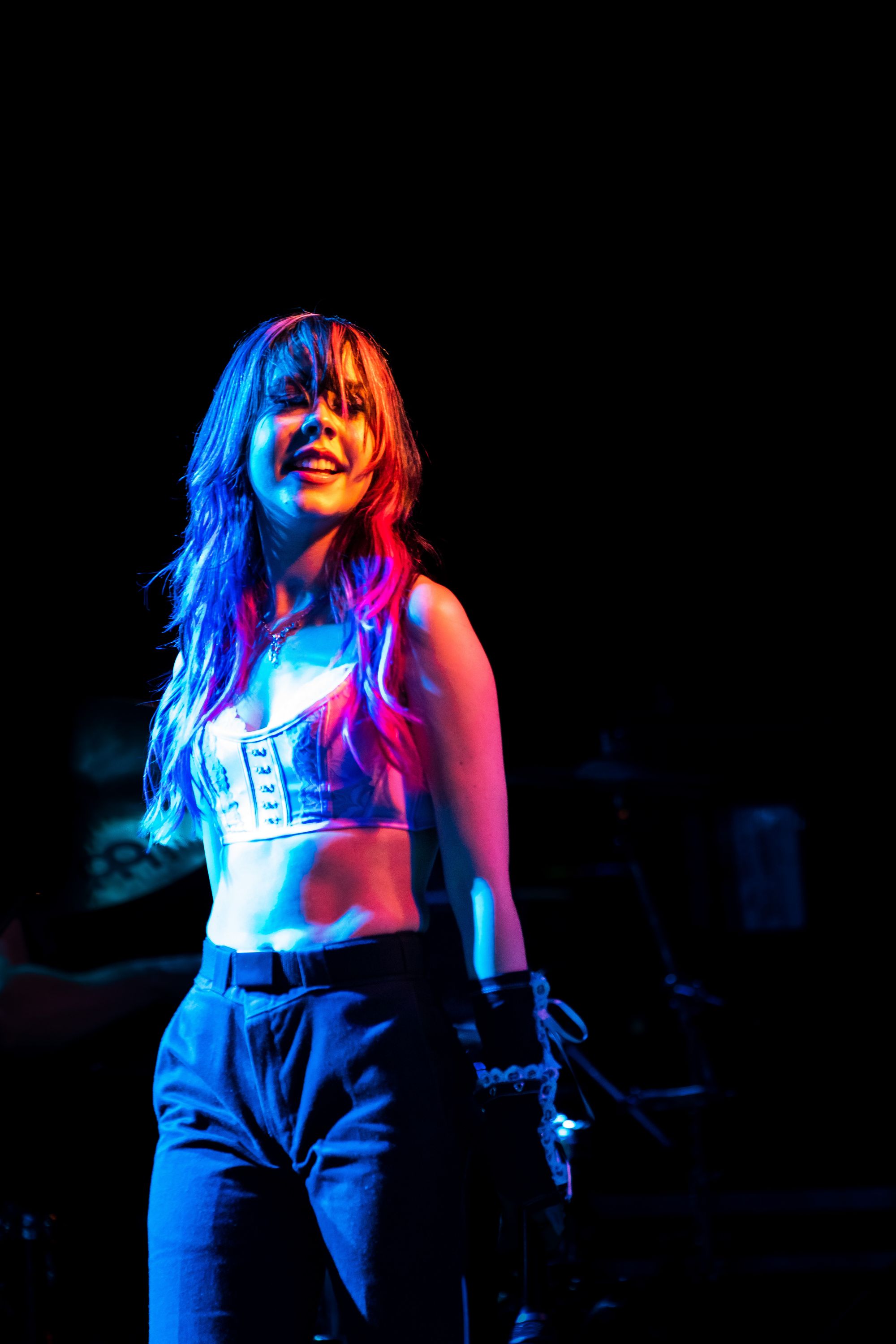 To say that Yours Truly didn't notice the cold would be a lie - they specifically chatted about the less-than-stellar midwestern weather with the crowd between songs. What's more likely is that they didn't care much about the weather one way or another. After all, they've kind of got a lot going on right now. Kicking off a US tour is pressure enough. Doing it just weeks after half of your original lineup leaves the band seems somewhat insurmountable. But that's exactly what happened as news broke last month that founding guitarist Lachlin Cronin and drummer Bradley Cronan were leaving the band. Vocalist Mikaila Delgado and guitarist Teddie Winder-Haron decided to carry on, and almost exactly one month after splitting in half, you'd never know that the current lineup hasn't been playing together for years.
With a sound that wound fit in your record collection between State Champs and Meet Me @ The Altar, Yours Truly doesn't shy away from wearing their hearts on their sleeves and letting that heart bleed all over their lyrics. And Yours Truly can run the entire gamut of emotions, from the soaring choruses of their biggest hit High Hopes to the darker aggression of the night's closer 'Walk Over My Grave'.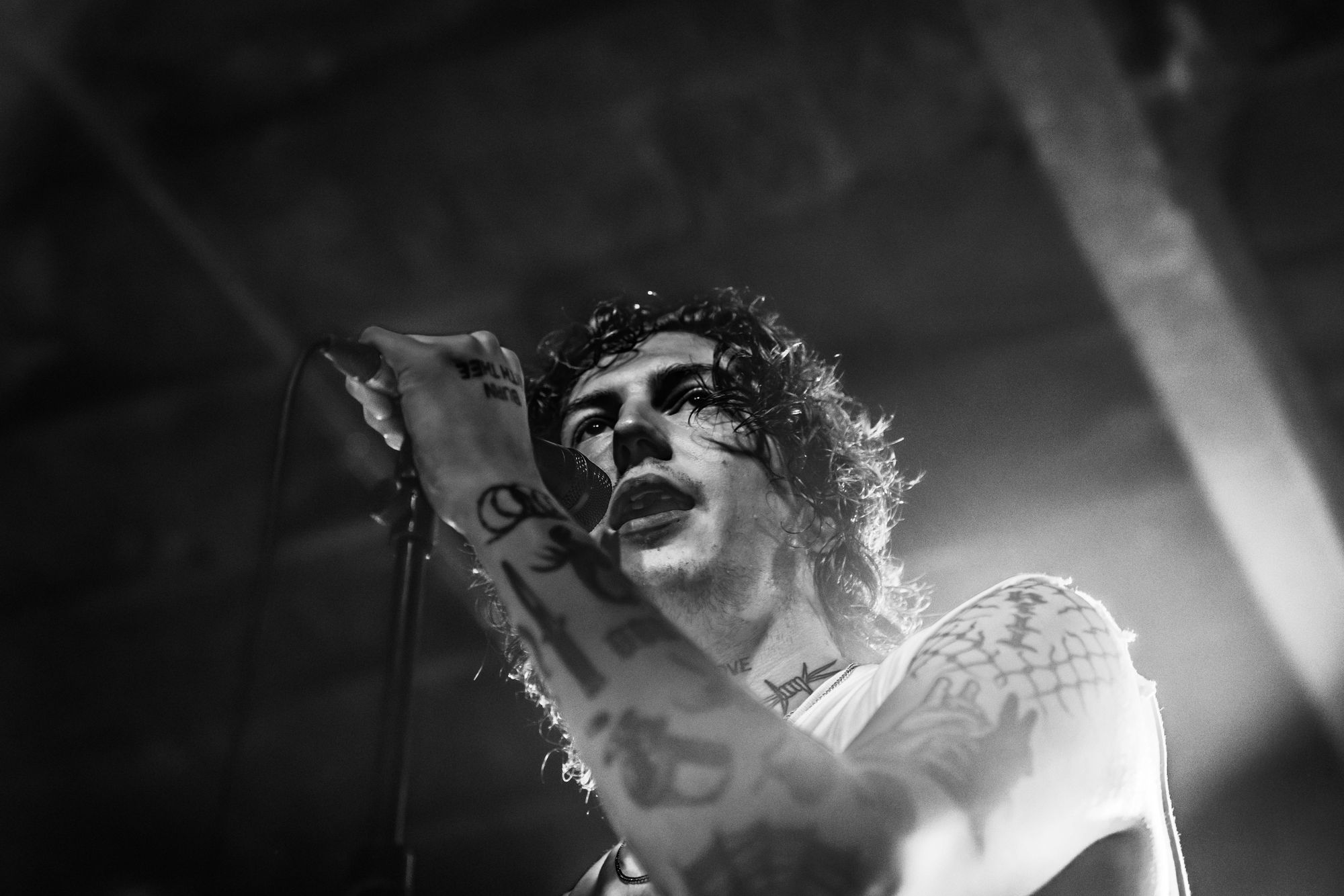 Sometimes a bit of cold is actually nice, like those weirdos who take cold showers in the morning keep trying to tell everyone at the office. And on this chilly night, Trophy Eyes was exactly that bracing wake up call that hits like a slap across the face. Not that they didn't get the crowd moving, but where Yours Truly had people dancing in place, Trophy Eyes' vibe was much more of a headbanging experience above all else. With a sound that would appeal to fans of Neck Deep and Knuckle Puck, their "we truly don't give a fuck" attitude extended all the way to lead singer John Floreani wearing his own band's shirt onstage during their set. Everything worked perfectly, with heart and emotion meeting hardcore punk screams delivered in a tight, explosive package. Not many bands could sing something as heartfelt as "Some of my friends sell drugs/I just sell sad songs/to the ones that feel alone" and have it rock enough to be greeted by multiple crowdsurfers on the other side of the barricade.
It's not uncommon to sometimes say "so and so brought the heat" when you're reviewing a band's performance. It's easy shorthand for letting the reader know that they rocked super hardcore and have it fit into a headline-sized number of words. It's a flexible metaphor that works just as well for rock as it does for rap and pop.
But this is the first time I can use it literally!
As any veteran of going to club shows can attest to, there are times where it can get COLD. You can't keep cranking the AC up and down through the whole night, so the only alternative is to keep it cranked so that when the whole crowd is moving during the performance, everyone is cool and comfortable. The flipside is the time between acts, where even a sold out crowd packed shoulder to shoulder can develop a light layer of frost with the air cranked up to 10 blasting over them for 20 or so minutes.
It didn't matter one bit once Aganst the Current hit the stage. Tearing through 'that won't save us', the lead track on 2021's album
fever
, the heat and energy in the room was immediately cranked to 10/10 for the rest of the night. There wasn't a minute of their 19 song set where the crowd wasn't moving, with lead singer Chrissy Costanza constantly strutting and bouncing across the stage while guitarist Dan Gow and drummer Will Ferri kept every song in riff-fueled lockstep.
It's easy (and a lot of times lazy) to look at a female-fronted pop-leaning rock band, make a halfhearted Paramore comparison, put your feet up on your desk, and watch the clicks pour in. But in this case, that kind of comparison is very much earned, both in live performance and sound, with a lot of Against The Current's recent songs sounding like they would be perfectly at home coming out of Paramore's Riot! period.
But what Against the Current has that no other band can claim is Costanza's live performance, which left me exhausted just watching her. The number of musicians that claim to "give 100% of what they have every night" is long and varied, but it's a lot more rare to witness a performance where know for a fact that you got everything that was in the tank. And Costanza performs in a way that makes me think that's the performance you get every night of a tour.
Against the Current continues their Nightmares and Daydreams tour through May 17.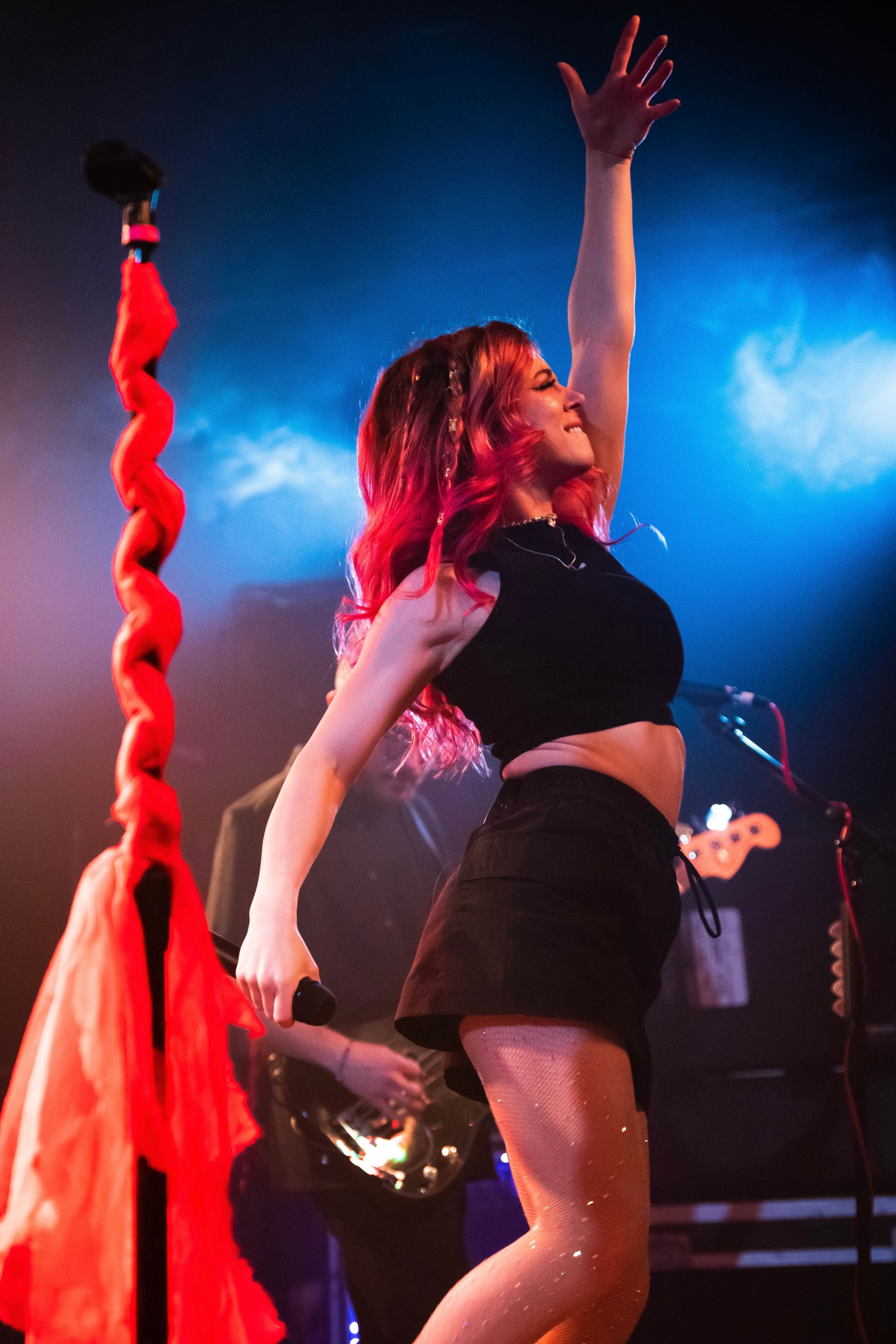 Against The Current Setlist - Bottom Lounge, Chicago 5.8.23
that won't save us
Wildfire
"good guy"
Running With the Wild Things
Blood Like Gasoline
Talk
again&again
lullaby
jump
blindfolded
Voices
Stay Together for the Kids (blink‐182 cover)
burn it down
Infinity
Another You (Another Way)
Wasteland
Gravity
Legends Never Die
weapon