Look, I'm not gonna sugarcoat it...things aren't exactly going great right now.

Disagree? Might I invite you to take a look at (gestures at everything around us)?

Violent political discourse? Check. Entire swaths of the country engulfed in wildfire smoke? Check. Out of control inflation? Check. Also, I hope you didn't ever plan on buying a house or (god forbid) retiring! Oh, and gas prices went up another $0.17 while you read this sentence.

With the metaphorical dumpster fire that our planet seems to be turning into on full display every day, the need for music as an escape is more important than ever. And the kind of music that we use for that escape evolves along with the times. The 80's were all about excess and never letting the party die. The 90's acknowledged the angst and depression of Generation X and didn't offer any specifics for solving those problems, but at least had a hopeful future to look forward to. It's hard for current music to promise much of anything with the world the shape that it's in. And that's what makes the package of Grandson and K. Flay such a vital and necessary voice for these times. Maybe there doesn't need to be a payoff. Maybe recognizing that we're all in the same boat is enough for the time being. Rolling into Chicago's House of Blues with Jack Kays in support as part of the I Love You, I'm Trying... tour, Grandson and K. Flay explored what it means to look for something, anything to distract from the doomscroll our daily existence can turn into.

One of the cooler trends in music over the last 10-15 years is artists of all ages being more up-front about dealing with, and the importance of, mental health. But what Jack Hays brings to the (literal) table is being conscious of your physical health as well. Finding cooking to be a welcome escape from his past addiction issues and citing My Chemical Romance and 21 Pilots as influences, it's equally hard to pin down his sound as it is to pin down much else about him. He has no Wikipedia page, no "about" section on his website, and his bio on Spotify simply says 'scum'. Luckily, his music speaks for itself, at times equal parts hip-hop, rock, and folk. One thing Kays isn't short on is confidence, inviting the crowd to 'come back and see me when I'm here as a headliner'. With all he's accomplished and beaten before the age of 25, it seems like it's only a matter of time before that happens.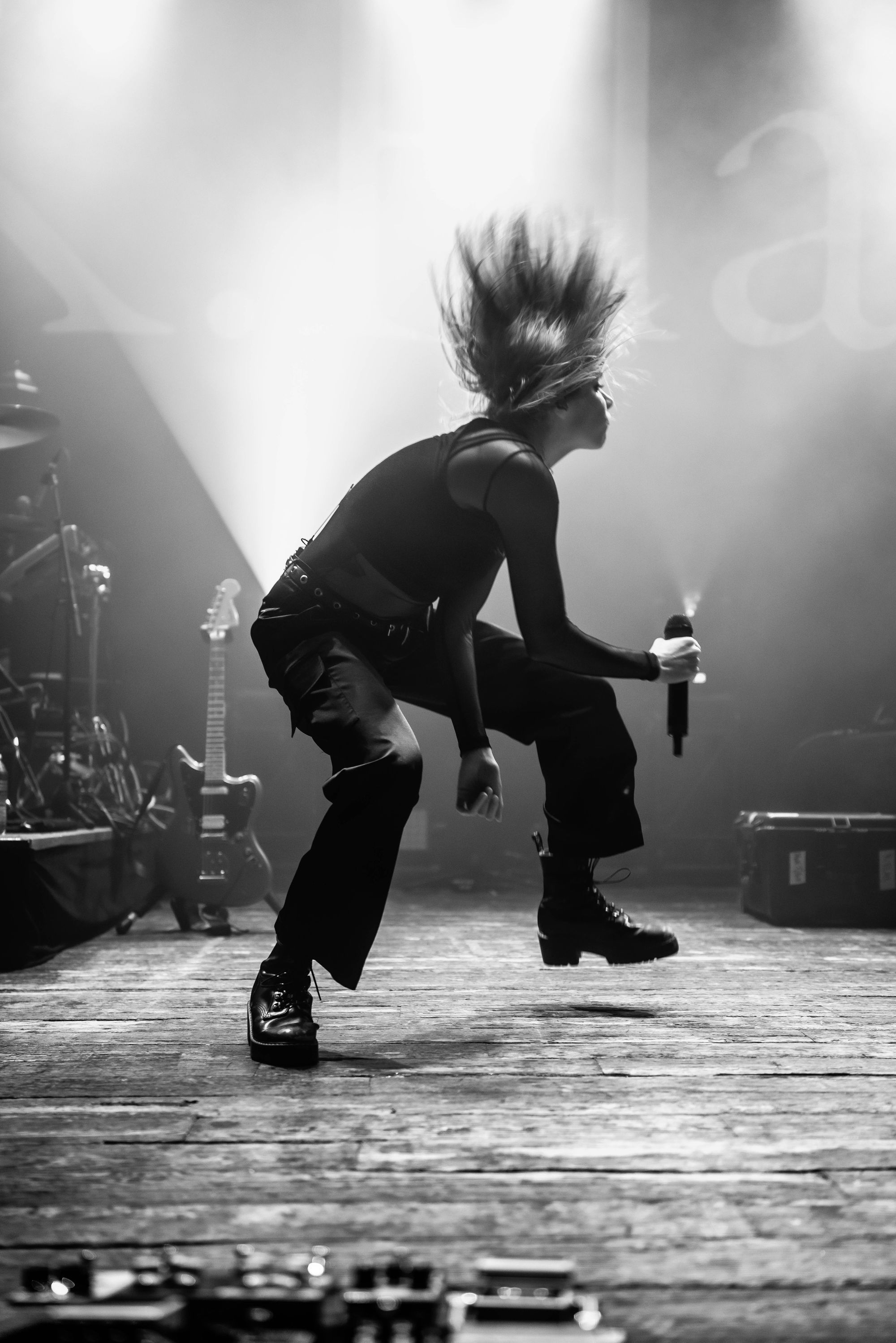 When it comes to dealing with difficult situations, especially when that situation is 'the state of the world', it's sometimes easiest and smartest to bury your head in the sand, post up at the Winchester, and wait for everything to blow over. K. Flay (real name Kristine Meredith Flaherty) takes the exact opposite approach, figuring if life is gonna come at you, it better be prepared for a finger in the eye for its effort. This 'fuck with me and I'll fuck right back' attitude was on display from the beginning of her set, starting things out with the subtly titled 'The President has a Sex Tape' and moving straight into 'Four Letter Words', with lyrics like "I'm usually nice/But just for tonight I wanna be mean/I wanna fight/I wanna say things I've been keeping inside" leaving no uncertainty the kind of attitude bring brought to the table.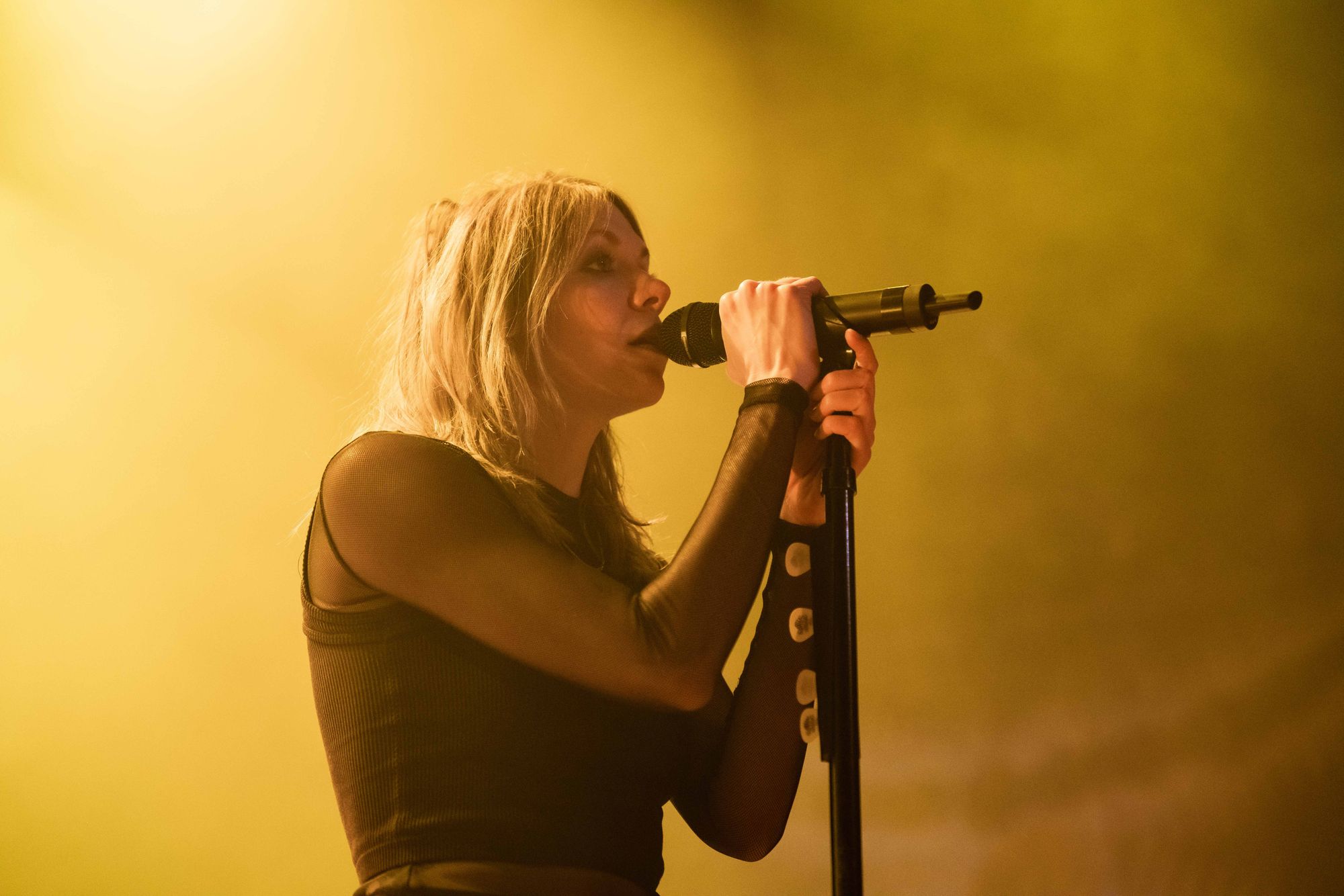 There's something incredibly refreshing about a musician being their authentic selves, especially when such a defiant side is complimented by the side that gives us songs like 'Weirdo' off of 2022's Inside Voices/Outside Voices LP. And judging by K. Flay's new song 'Shy' off of September's upcoming MONO, expect to delve even deeper into her "I'm going to be myself and if you don't like it, here's a big fat middle finger or two just for you" attitude. If the world is going to burn around us, we might as well be open and up front about all of our anxieties and sexual frustrations and everyday annoyances if we're gonna make it through this together.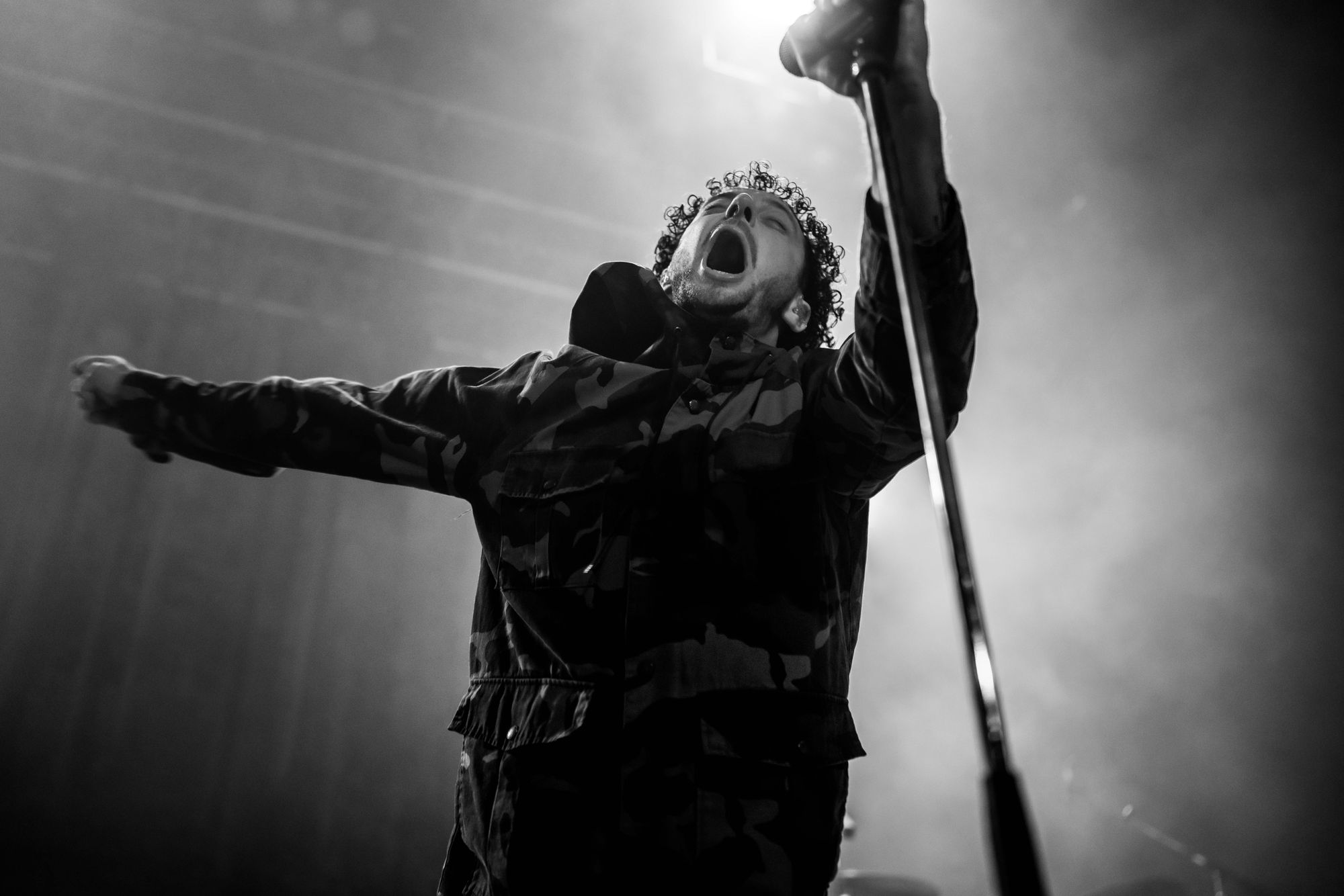 One of the reasons Grandson has been able to amass such a large and passionate following (the Chicago date was the first of the tour to sell out, with an additional second show also selling out) is the kind of authentic connection he makes with his fans through the subject matter of his songs. This type of thing is easier to do for younger audiences with smaller-scale problems: unreturned crushes, teen angst, small town boredom, etc. It's a much harder trick to pull off as the problems get more complicated. After all, who wants to mosh to a song about losing your 401K?

The answer seems to be an emphatic "everyone" if Sunday night's crowd during Grandson's performance of Stick Up is any indication. But touching on the implications of what can happen when your average down-on-their-luck American is capable of if pushed too far, the rest of Grandon's set touched on a multitude of other 'are we really rocking out to this?' topics ranging from drone strikes and the drains of social media consumption all the way to hiding a sketchy past and increasing wealth inequality. Themes and topics that you wouldn't have expected to be the subject matter of the type of rock/rap hybrid Grandson brings to the table may not have been something anyone would have guessed would exist 10 years ago, but it makes sense that this music is what's rising to the top. These are songs all of us can connect with because it's the world and life a lot of us are slapped in the face with every morning.

It's important to note that Grandson isn't offering up solutions, or even the promise of a way out. For now, it's enough to know that the same weird mix of things that's eating at you constantly from the back of your mind to the pit of your stomach is also the same thing hundreds/thousands/millions of others are feeling and dealing with too. We live in a world where things can change on a dime, reflected bluntly in the chorus of 'We Did It!!!'', flipping from a sarcastic recitation of the internet rallying cry of "We did it!" to the immediate implied threat of "We didn't!" at a moment's notice. We might think we're winning, but is any real improvement actually happening in our lives? Does it even matter? Toward the end of the aptly named 'Eulogy', Grandson muses on this exact topic, singing "I think about death/I don't fear that shit/I'm Cinderella right after the ball/I'm not sure anything matters at all".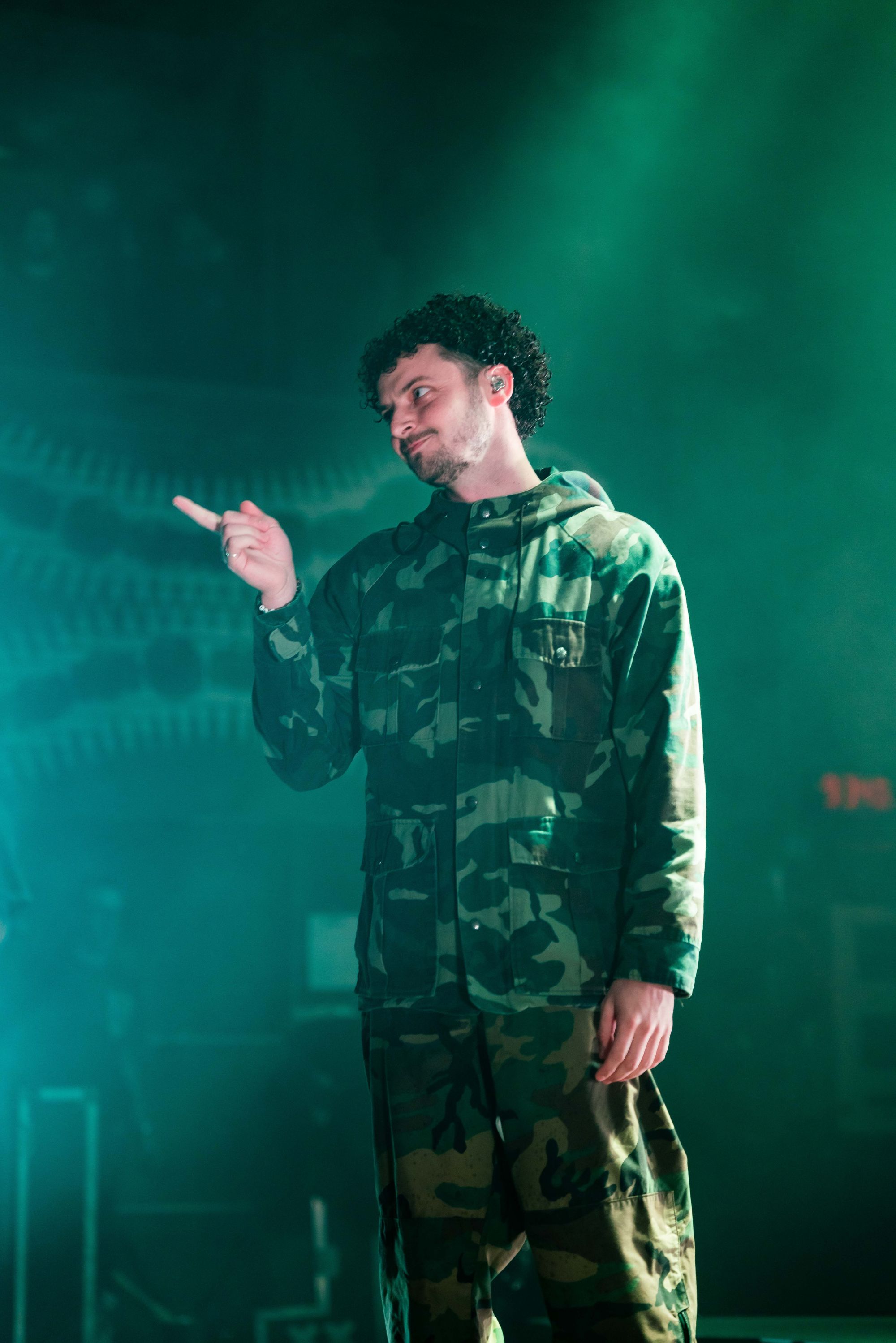 Toward the end of Grandon's set, he had K. Flay come out and join him for a few songs, as they've collaborated together a few times. When discussing the origins of the song 'Peaches', K. Flay said that the day she was approached to do that song, her mother's house burned down! Can we literally have nothing nice in this world??

The only answer is to just find whatever escape you can and dive right in, sometimes literally. With her hometown Chicago show being the first of their tour to sell out, K. Flay had promised to crowdsurf toward the end of the set, and delivered on that promise. But it was her team-up with Grandson on their song 'Zen' immediately before that was the high point of the evening. Giving careful instructions to those in attendance the best advice for dealing with life:

Give me life
Give me peace
Give me noise
Someone gimme fucking zen

Remember, Grandson's new album is called I Love You, I'm Trying, not I Love You, I'm All Better. With the state of the world right now, as long as you're doing something, anything to give yourself some zen, that's all we can ask for.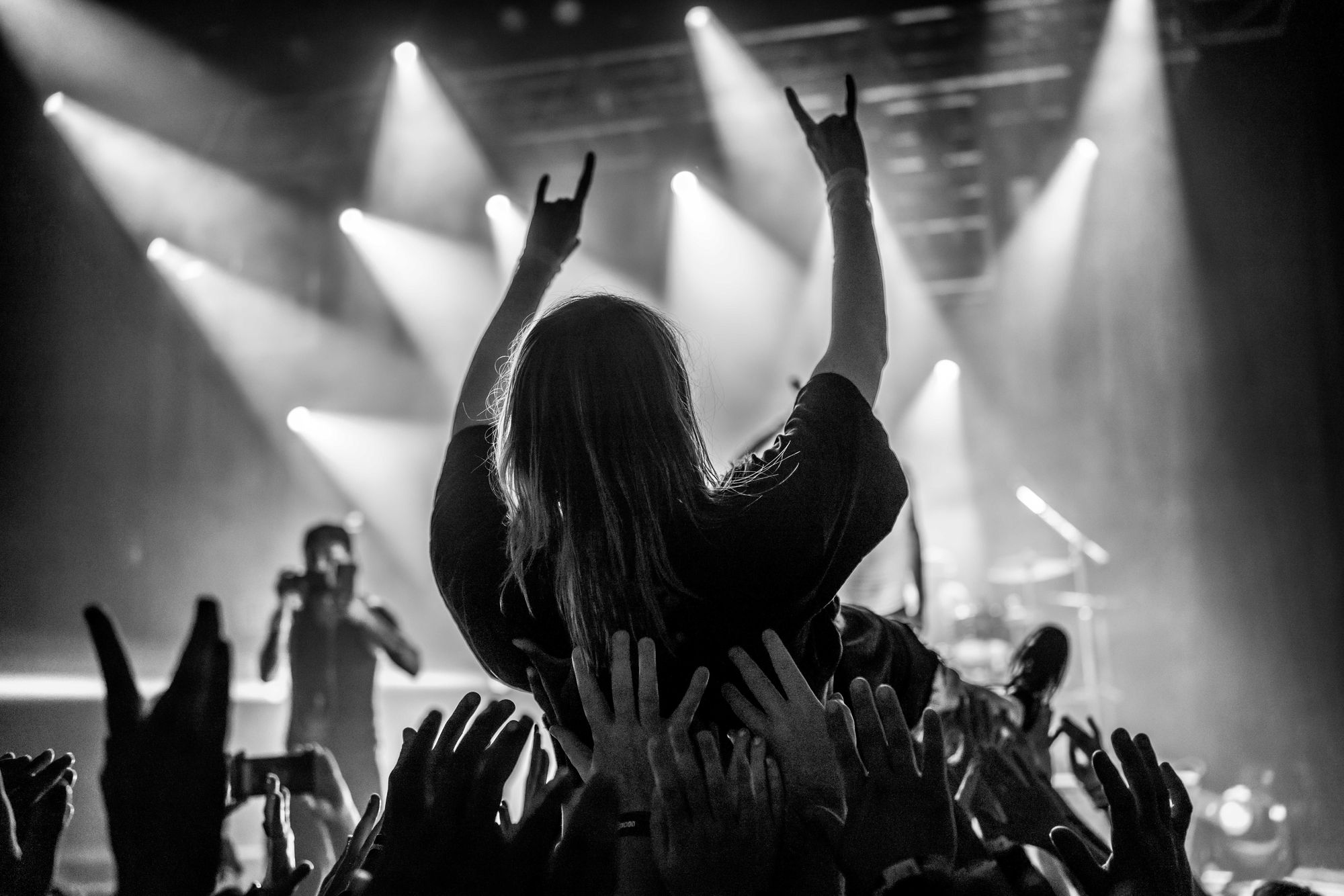 Grandson can be seen on the I Love You, I'm Trying... tour through October in the US and internationally. Tour dates can be found here

Grandson Setlist - House of Blues, Chicago 6.11.23

Two Along Their Way
Drones
Something to Hide
Oh No!!!
I Love You, I'm Trying
Bury Me Face Down
Enough
Darkside
Overdose
Rain
Eulogy
Stigmata
When the Bomb Goes
Interlude
Apologize
Stick Up
Best Friends
Dirty
Half My Heart
Zen
Peaches
Heather
Despicable
We Did It!!!
Blood // Water