My musical knowledge definitely isn't what it used to be. Every year that goes my, I know fewer and fewer of the names nominated for Grammys and packing festival posters. It used to be that if I didn't know who you were, you must not be worth listening to. Nowadays, if I haven't heard of you, it might be a sign that you're doing things right. So when Lostboycrow's Indie Pop tour rolled into Chicago at Schuba's Tavern (with support from Brooke Alexx and Kid Cadaver), I knew that I was going to need to bring in some backup when it came to dealing with these younger and up-and-coming acts.
Fortunately, I share a home with an expert on young pop acts who has an incredibly perceptive ear and impeccable taste. Both of these things are great for him to bring to the table considering he doesn't pay any rent or do any chores around the house.
He's also a week shy of 9 months old.
You may be asking yourself how a human less than 3/4 of a year old is qualified to have opinions on music, but I would argue that since he bases his reactions on nothing but pure instinct and reaction it might be the only pure musical judgement left in the world (sorry, Pitchfork). This set of qualifications and judgement is referred to as the Baby Dance Factor (BDF). I was lucky enough to have this system in my back pocket as I navigated last week's show.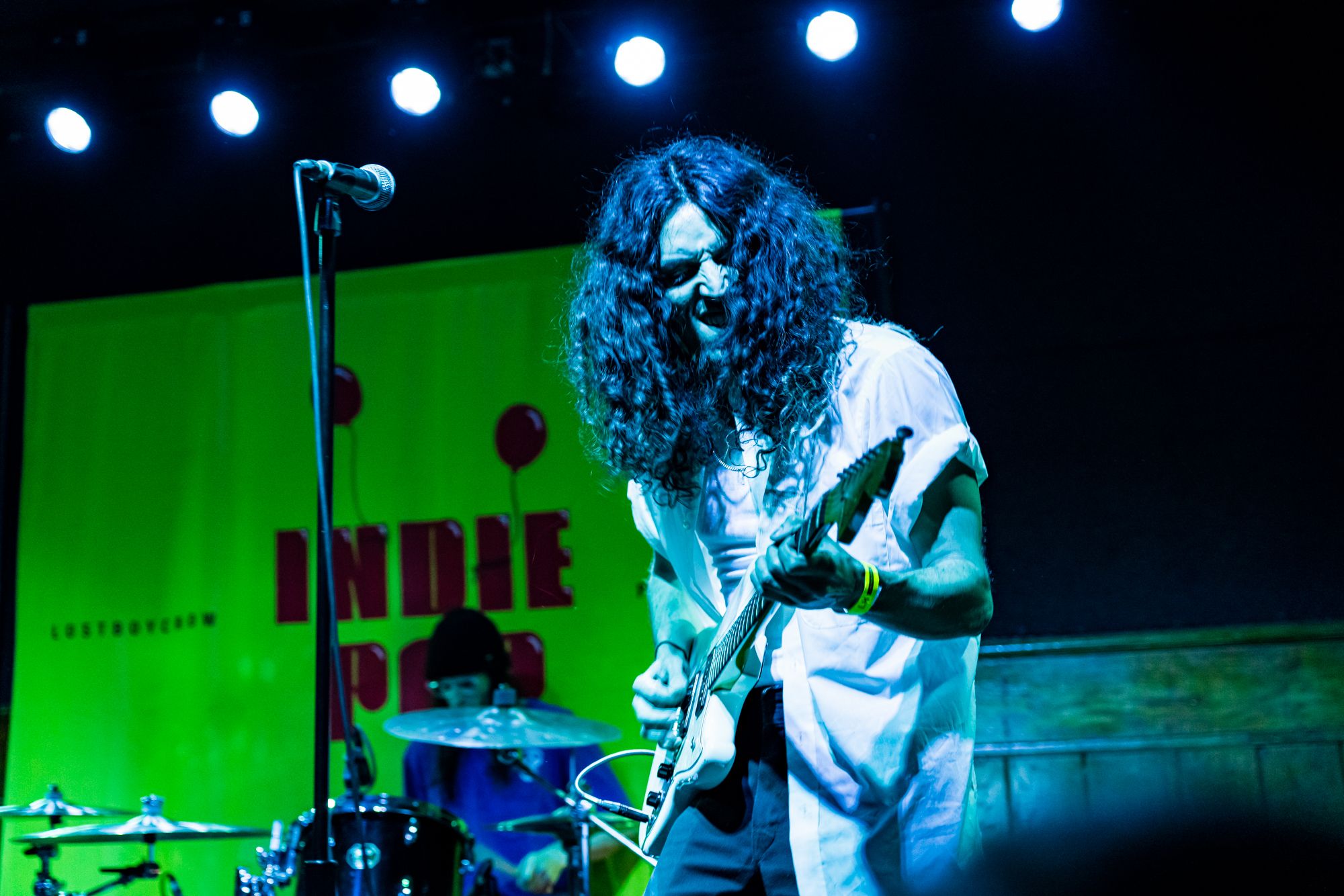 Hailing from LA (then Utah then LA again) and looking equal parts John Fruciante and Peter Frampton, Kid Cadaver (Raymond Venta III) set the tone for the evening with a set that was much tighter and controlled than you would expect from someone whose hair seemed to defy the laws of physics. And while he might have heavy metal hair, his poppy, upbeat sound and crystal clean guitar tone were much closer to something you'd hear on a Bleachers album. Every song had momentum, which scores very highly on the BDF. Of all the factors weighing into BDF, dancing (literally the middle word) is of the utmost importance and you can absolutely get down and move to every Kid Cadaver song, which Schuba's sellout crowd was more than happy to do through hits like 'Teach You the Tongue' and 'Personal Addict'.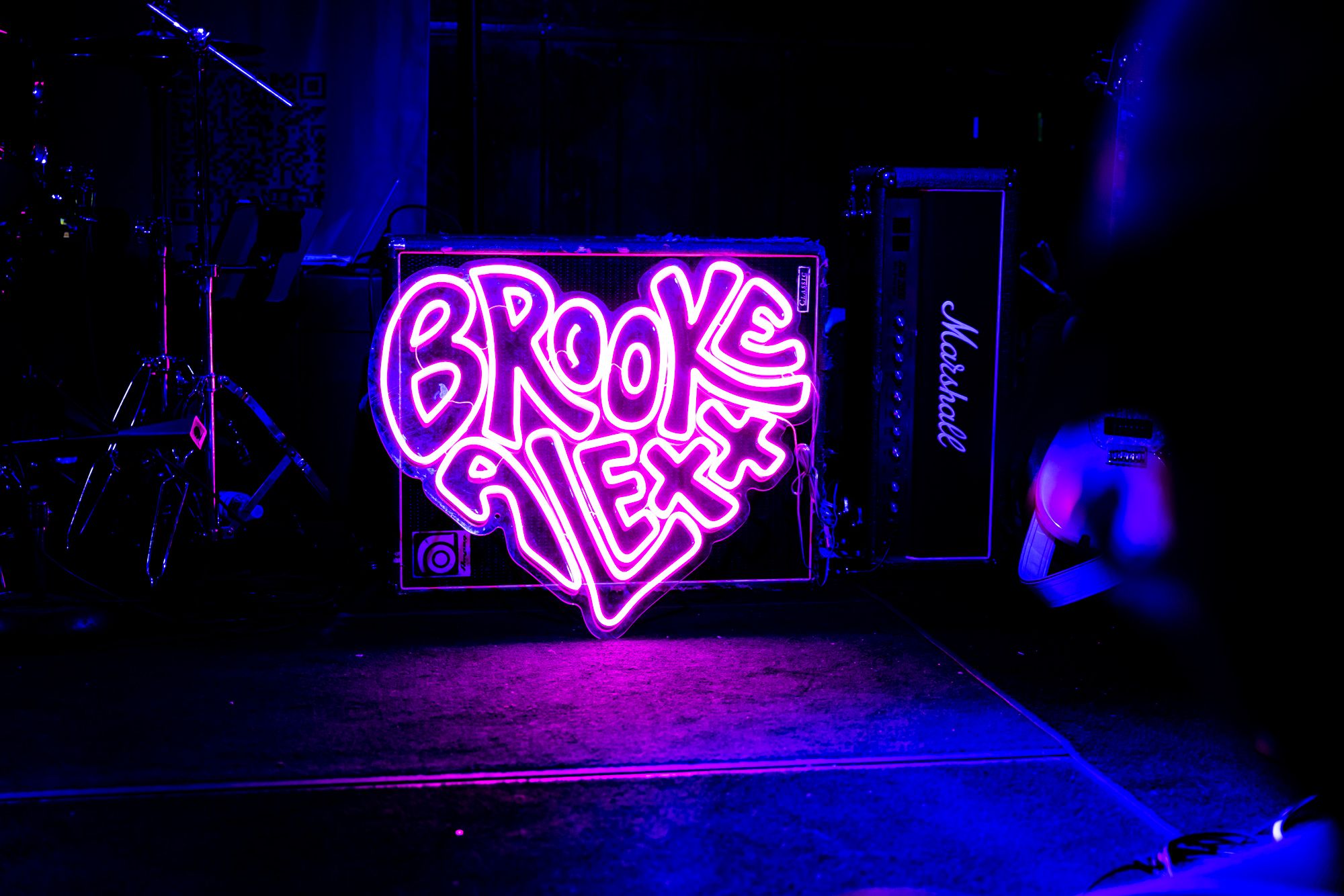 If a song gets stuck in my head, it eventually scores incredibly high on the BDF. The more it's in my head, the more I sing that song around my tiny music critic (usually with the lyrics changed to reflect things that are important to that young of a demographic), and the more I sing it, the more he dances. And by that measurement, Brooke Alexx tests come in off the charts. To give her music even a casual listen is to open the door to your ears and inviting a horde of killer hooks and satisfying harmonies to come crash on your couch for a week or two. Alexx told the crowd that it was he first tour ever, but it seems like she might have already outgrown the stage she's on, with enough energy and stage presence for a space much larger.
If earworm choruses and off-the-wall energy were all that Brooke Alexx brought to the table, it would be enough. But it might surprise you to hear that her set touched on topics as varied as 'embracing the effects of aging on your appearance' and 'processing the shame from your lifelong denial of your racial heritage'. To say this is pop music that actually has something to say that separates it from the pack is an understatement. Alexx brought an unexpected and refreshing honesty to her performance. These aren't songs from a 28 year old that's hoping to stay 21 forever. This is a 28 year old musician accurately describing the life of a 28 year old musician. She just happens to do it in a way that not only appeals to all ages, but in a way that's scientifically engineered in a lab to crawl inside your brain and refuse to leave.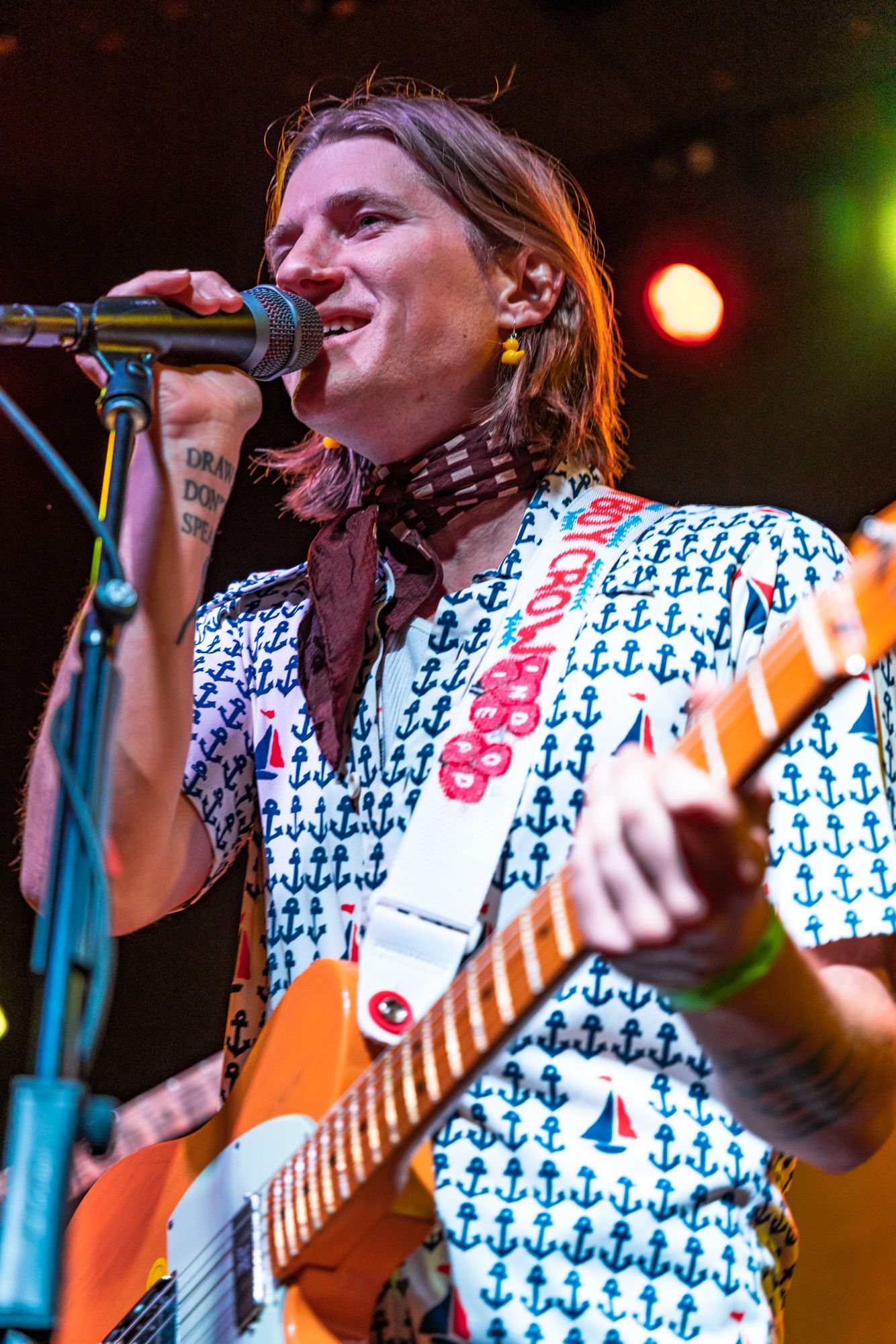 Dancing can sometimes be exhausting. 8 month olds can also be temperamental. It's incredibly important to have music at the ready that's perfect to just hang out and groove to. And that's the missing piece of the night's puzzle that Lostboycrow brought to the table. Scoring highest in BDF when it comes to things like 'groovy jams' and 'perfect laid back guitar vibes', Lostboycrow (Chris Danks) guided the audience through 13 songs that made the post-St. Patrick's Day crowd juuuust a little more impatient for the summer that should be just around the corner.
Looking like Wes Anderson picked up a Creamsicle colored Fender instead of a camcorder, Danes was the perfect tour guide through the culmination of the evening's performances that had a lot of overlap – Lostboycrow's bassist is Kid Cadaver and he shares a guitarist with Brooke Alexx, who he also invited onstage for 'Waving Goodbye'. By the time they closed the night out with 2022's single 'Chewed Up', it didn't matter what age anyone in the crowd was. At that moment, swaying together as one singing along about running in the rat race with everyone else, we were all 8 month olds at the Baby Dance Party.
(NOTE: I have to take this opportunity to give a shout-out to drummer Jarad Kleinstein, who pulled off one of the most impressive musical feats I've seen in a long time and sat behind the kit for all three(!) sets for this show.)Lostboycrow Setlist – Schuba's Tavern, Chicago 3.20.23
Indie Rock
Strawberry Sunscreen
Stay A Little Longer
Summer Boy
Orange Juice
27
Devil's in the Backseat
Villains
Waving Goodbye
Candy Wine
November Sleep
Angelina
Chewed Up