On the hot summer night of September 6, 2023, the Gramercy Theatre in New York City bore witness to a massive collision of musical talent and genres. As the city lights painted the streets below, an eclectic lineup took the stage, promising an unforgettable evening of music and emotion. Headlined by the enigmatic nothing, nowhere., the night's performance was bolstered by the formidable presence of UnityTX, the boundary-pushing sounds of Static Dress, and the relentless energy of SeeYouSpaceCowboy. The anticipation in the air was obvious to all as fans of diverse musical backgrounds converged under one roof, ready to embark on a sonic journey that would transcend genres and leave them with a lasting impression.
---
UnityTX
The Texan quartet UnityTX, hailing from Dallas, Texas, delivered a high-octane live performance at the Gramercy Theatre, bringing their brand of hardcore rap infusion to New York City. Comprised of vocalist Jay Webster, guitarist Alex Rojas, bassist Noah Agado, and drummer Gabe Martinez, UnityTX's dynamic stage presence was undeniable, with Jay Webster's raw and intense vocals commanding attention from the very first note. Alex Rojas's blistering guitar riffs and Noah Agado's thunderous bass lines provided the backbone of their musical aggression, while Gabe Martinez's relentless drumming kept the energy at a fever pitch.
UnityTX's set boasted their diverse range of influences. As fans two-stepped and moshed, songs like "RUCKUS" and "ROC SHIT" truly ignited the Theatre. These tracks seemed to be the heartbeat of the UnityTX experience, evoking a sense of union and rebellion that resonated with the concertgoers and set the vibe for the entire night.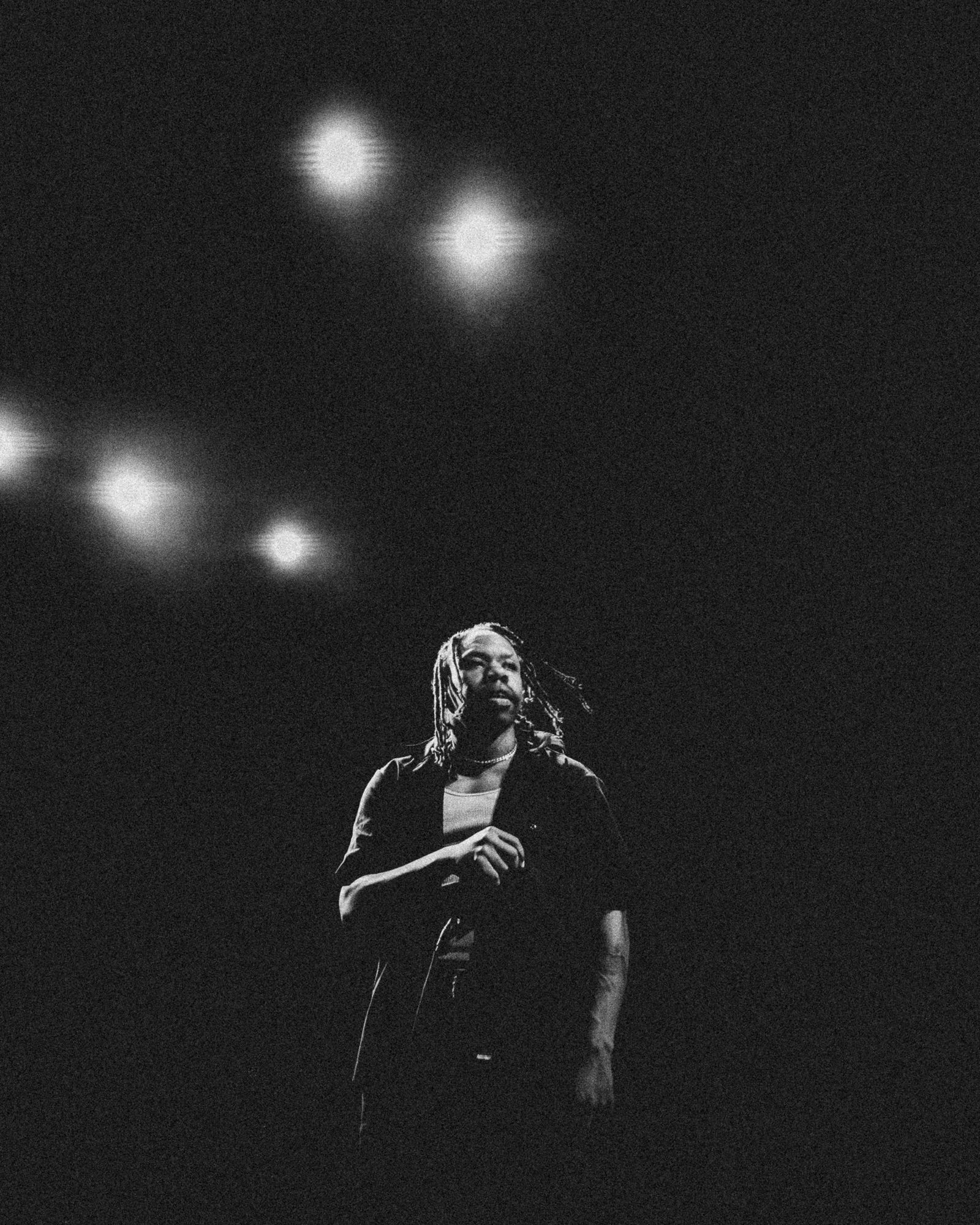 ---
Static Dress
Second to the stage were Static Dress, a quartet from Leeds, England who, for lack of a more rigid term, are a band that harness the sound and energy of myspace-era scenecore. Consisting of vocalist Olli Appleyard, drummer Sam Ogden, bassist George Holding, and an anonymous masked guitarist that goes by the name Contrast, Static Dress illuminated the stage at the Gramercy Theatre with their electrifying performance, proving that they are a force to be reckoned with. With a charismatic front person leading the charge, their stage presence was magnetic, drawing the audience into their chaos and mystery.
---
SeeYouSpaceCowboy…
Next up to the stage were SeeYouSpaceCowboy, a dynamic post-hardcore band hailing from sunny San Diego, California. The band's lineup consists of vocalist Connie Sgarbossa, guitarist Ethan Sgarbossa, bassist Travis Cox, and drummer Ethan St. Pierre. SeeYouSpaceCowboy's music is characterized by a relentless fusion of hardcore and post-hardcore. As expected, their live performance at the Gramercy Theatre was an assault on the senses that left the audience exhilarated and craving more.
Taking the stage with unapologetic intensity, SeeYouSpaceCowboy unleashed a torrent of ferocious post-hardcore bangers that shattered the concertgoers' expectations, leaving many in awe. The chaotic synergy between vocalist Connie Sgarbossa and guitarist Ethan Sgarbossa was a sight to behold, with their relentless energy radiating throughout the venue. The band's setlist, a whirlwind of cathartic rage and emotional depth, included tracks like "Late December '' and "Disdain", and had fans two-stepping, moshing and screaming along with every impassioned lyric.
The band's stage presence was as chaotic as their music, with Connie's magnetic and fearless performance at the forefront. Her presence demanded attention, swinging between guttural screams and moments of haunting vulnerability. The crowd responded with equal fervor, transforming the concert into a frenzied, communal experience. SeeYouSpaceCowboy's live show was not just a performance; it was an unforgiving expression of raw emotion and a testament to their position at the forefront of the modern post hardcore revival. As the age-old expression goes, SeeYouSpaceCowboy is a band that must be seen to be believed.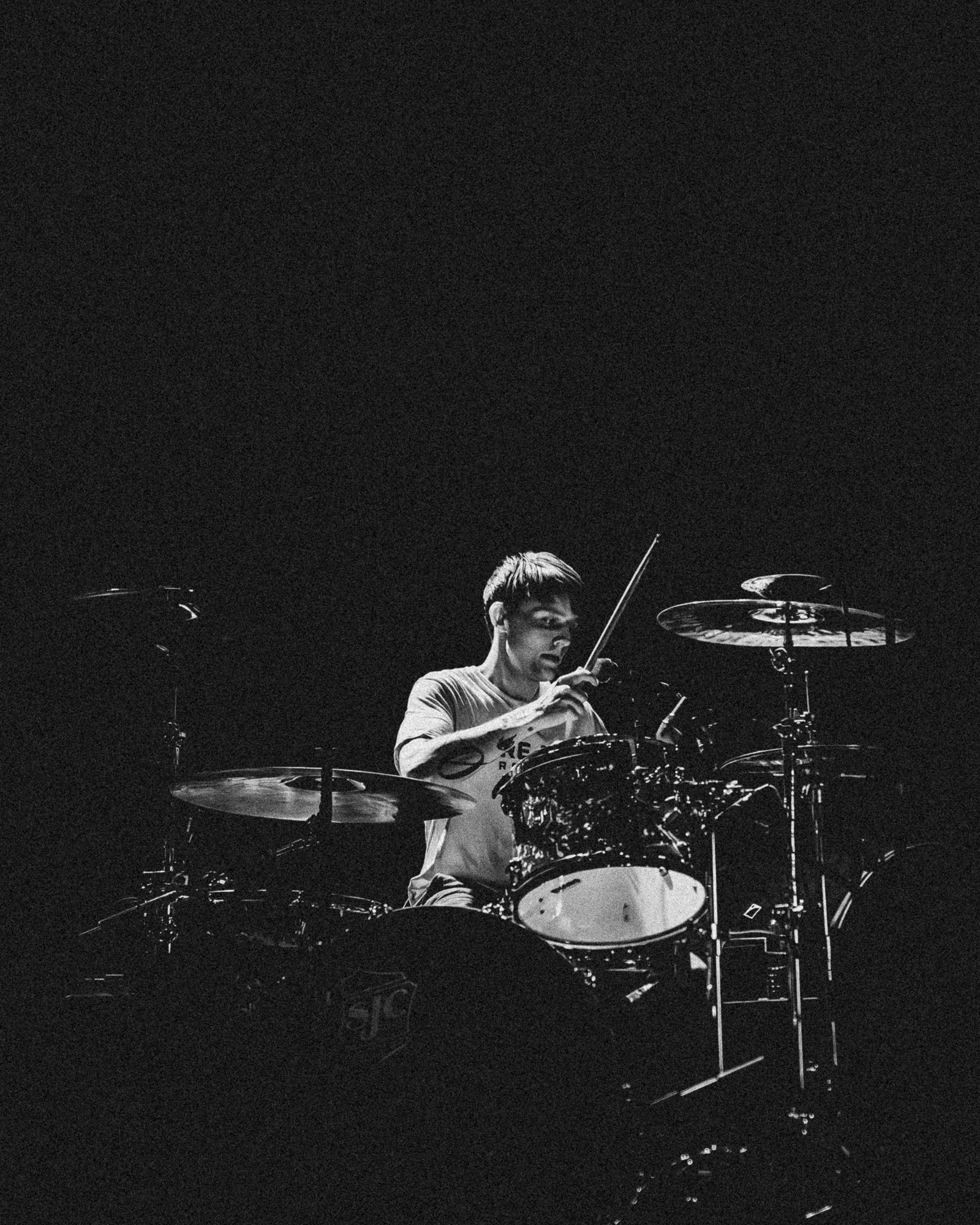 ---
nothing, nowhere.
nothing, nowhere., the pseudonym of Joseph Mulherin, took the stage at the Gramercy Theatre and transformed the night into an emotional rollercoaster that captivated fans. Indeed, Mulherin's performance was nothing short of a musical journey through the depths of human emotion. His raw vulnerability consistently showed throughout the set, exploring themes of love, loss, and mental health struggles through each song. That emotional intensity resonated with concertgoers, who passionately sang along to each word.
nothing, nowhere.'s fusion of hip-hop, emo, and alternative rock creates a unique and captivating sound that transcends genres. Through his introspective and heartfelt lyrics, Joe Mulherin explores the multifaceted aspects of life, love, loss, and mental health. It was clear by the crowd's reaction that Mulherin's music carries a weight that resonates with many, as he grapples with personal struggles and experiences through his music. Themes of anxiety, depression, and self-reflection are interwoven with narratives of resilience and hope, making his music a therapeutic outlet for both the artist and the listener.
Mulherin's ability to seamlessly transition between rapping and singing showcased his versatility as an artist, and the live instrumentation, which included electric guitar and live drums, added an extra layer of depth to the songs making for a powerful live presence. The stage was often bathed in moody dark blue, atmospheric lighting, enhancing the emotional impact of the songs.
Highlights of the night included fan-favorite tracks like "THIRST4VIOLENCE" and "fake friend," which sent the audience into a frenzy and created an intimate connection between the performer and the audience, with emotions flowing freely in the dimly lit venue.
The show felt as though Mulherin wasn't just performing; he was hosting a giant musical therapy session, opening up his heart and inviting the audience to do the same. In those moments, the gap between the stage and the audience blurred, and the atmosphere became enveloped in a collective outpouring of emotions. It's certainly not every day that you get to scream out your feelings with hundreds of strangers who not only understand but embrace your vulnerability. nothing, nowhere. turned the stage into a sanctuary, reminding us that even in life's toughest moments, we're never alone when we have music to bring us together.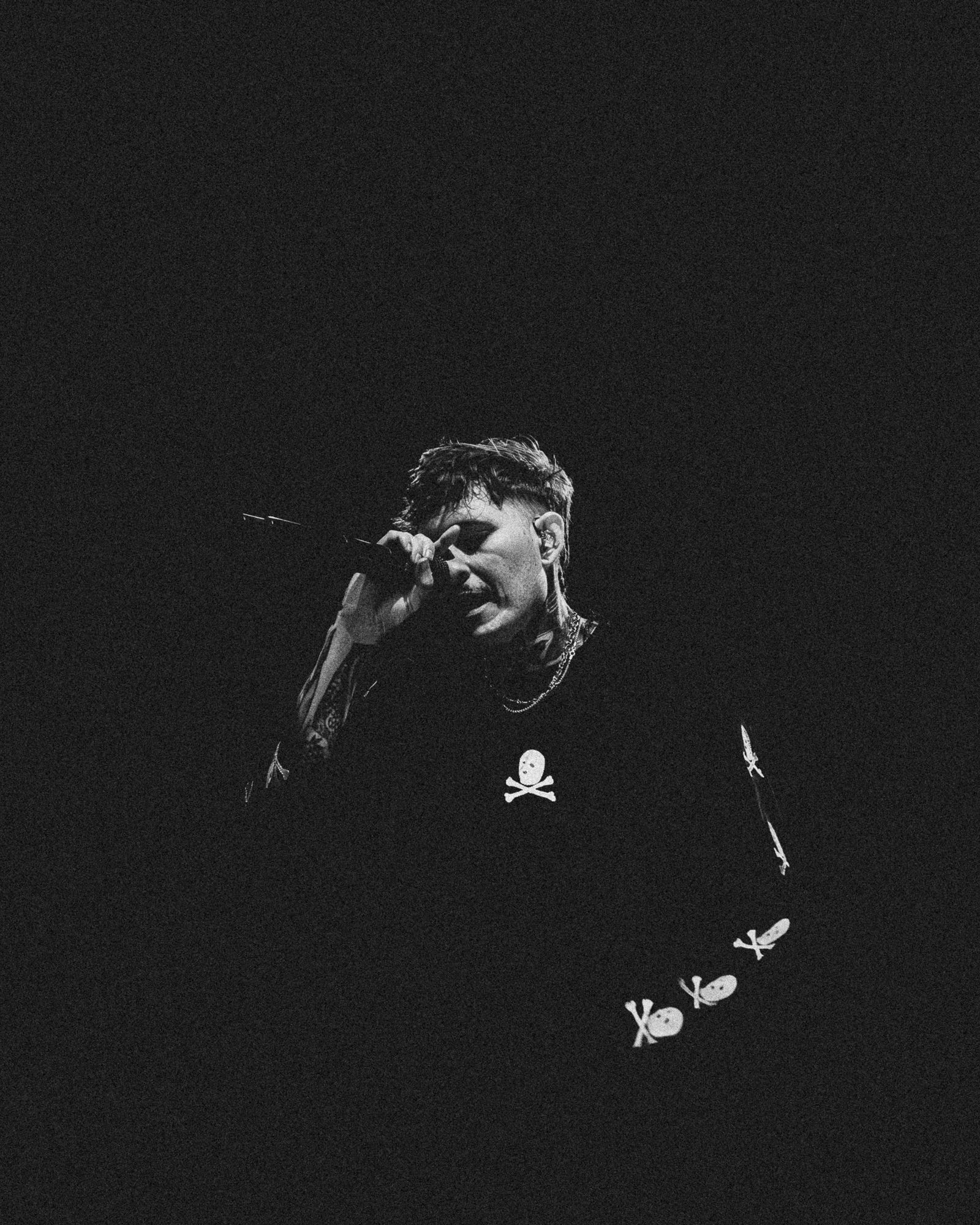 ---