The night was finally here – the culmination of months of anticipation and a celebration of pure, unadulterated rock music. I arrived at the Freedom Mortgage Pavilion in Camden, NJ ready to be blown away by the final show of Godsmack's tour. Little did I know that this would be a night filled with powerful stage presence, explosive pyro effects, and a drum battle that would leave me in awe.
I anticipated this show since this tour was announced, and I am grateful to have been able to photograph one of the bands that my dad and I used to listen to back in the day. My father introduced me to the music that I love so dearly. Our home was filled with the sound of classic 70's rock, 80's hair metal and a lot of blues. When I started developing my own taste as a teen and discovering bands on my own, Godsmack was one of the bands that I was excited to play to my dad, hoping for his approval, as he wasn't fond of the newer wave of rock/metal music. Godsmack was the only band of mine that my father really liked, and we used to listen to them together! I lost my dad a long time ago, so this show reminded me of my precious childhood memories!
Extreme: Setting the Stage on Fire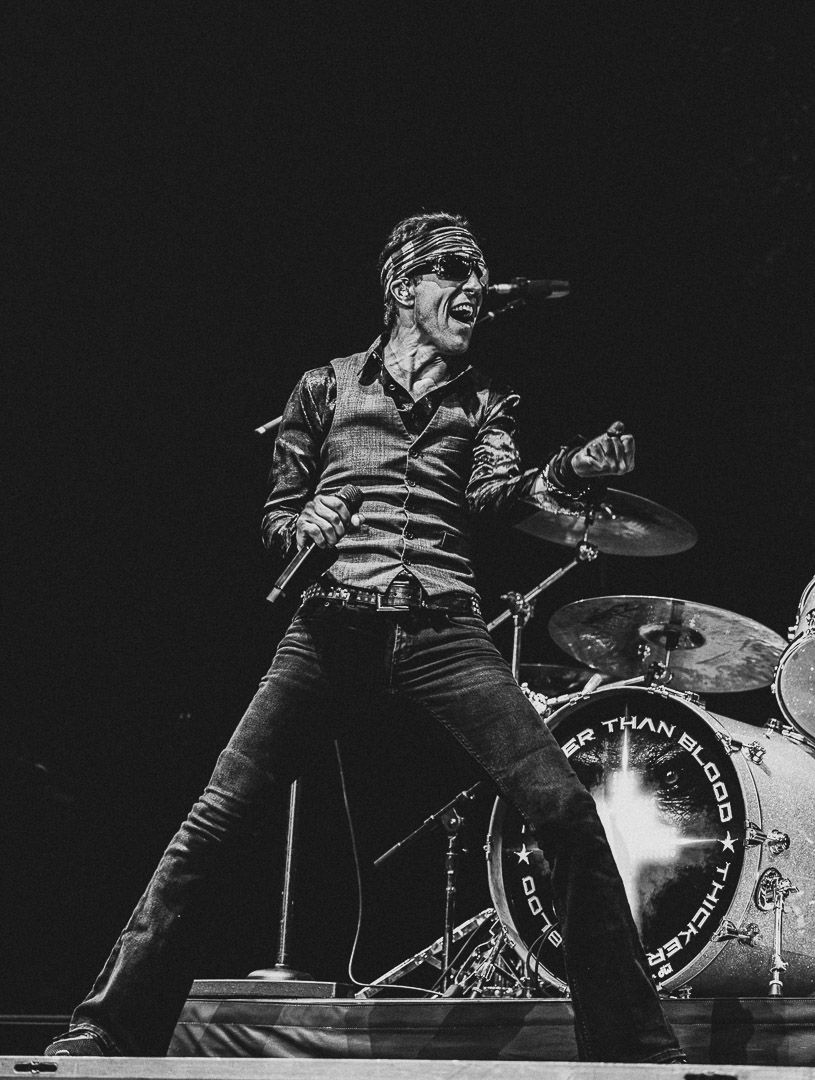 Extreme opened this show and was exceedingly successful in getting the crowd hyped up for the headliner. The minute the band stepped on stage they completely captivated the audience and their energy took over the venue! The band members' stage presence was so exhilarating and I found myself getting lost in their mesmerizing talent. Frontman Gary Cherone has a way of making the audience feel like he's performing to them and for them and commands the stage with his voice and Nuno Bettencourt's skills on guitar are truly mesmerizing. These guys are truly a dream when they come together. The crowd interaction was electric- Extreme really set the tone for the night of rock that lay ahead!
With Extreme leaving the crowd buzzing with anticipation and goosebumps, it was time for the moment we had all been waiting for – Godsmack! From the first note, it was clear that this was going to be an astounding performance. Sully Erna, Robbie Merrill, Tony Rombola, and Shannon Larkin took the stage and the cheers were deafening. They delivered a thrilling set that will be talked about for those in attendance for ages to come! Godsmack's dedication to their craft and the ingenuity in finding ways to entertain their fans is unmatched and this particular show reminded us of their unwavering talent. The mind-blowing pyro effects have to be mentioned, as they were nothing short of pure rock show satisfaction! Flames were synchronized with the rhythm of the music, reinforcing the already dramatic atmosphere. Next time you have the good fortune to see Godsmack, leave your inhibitions at the door!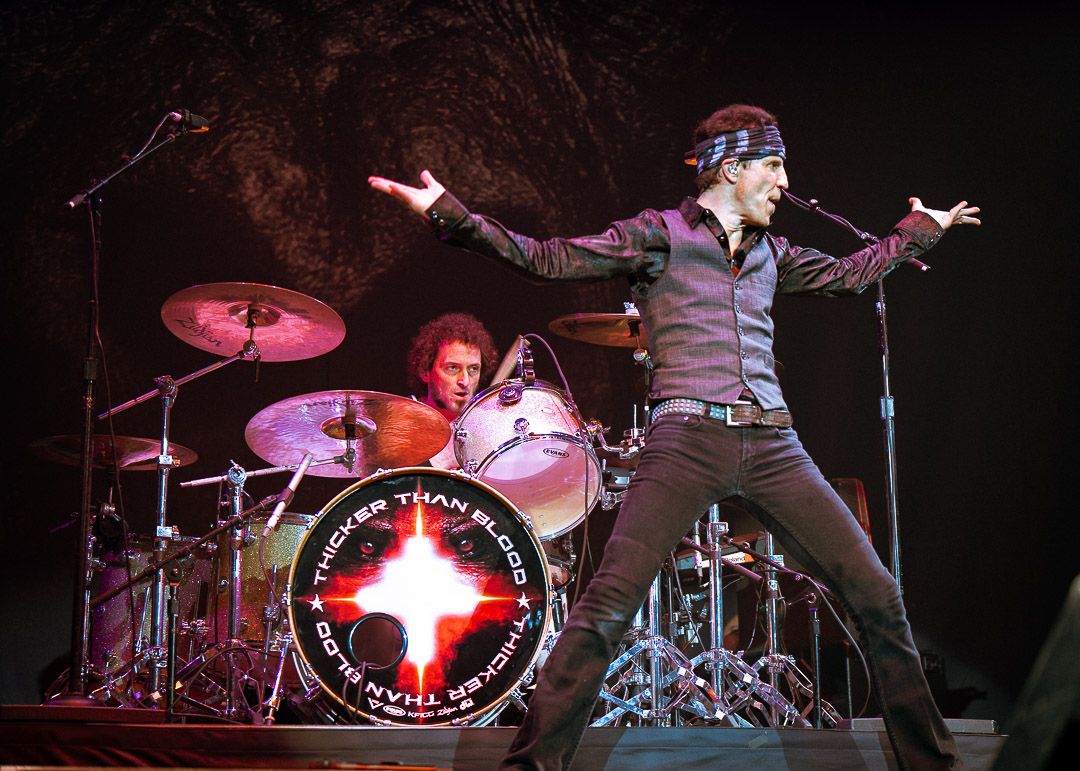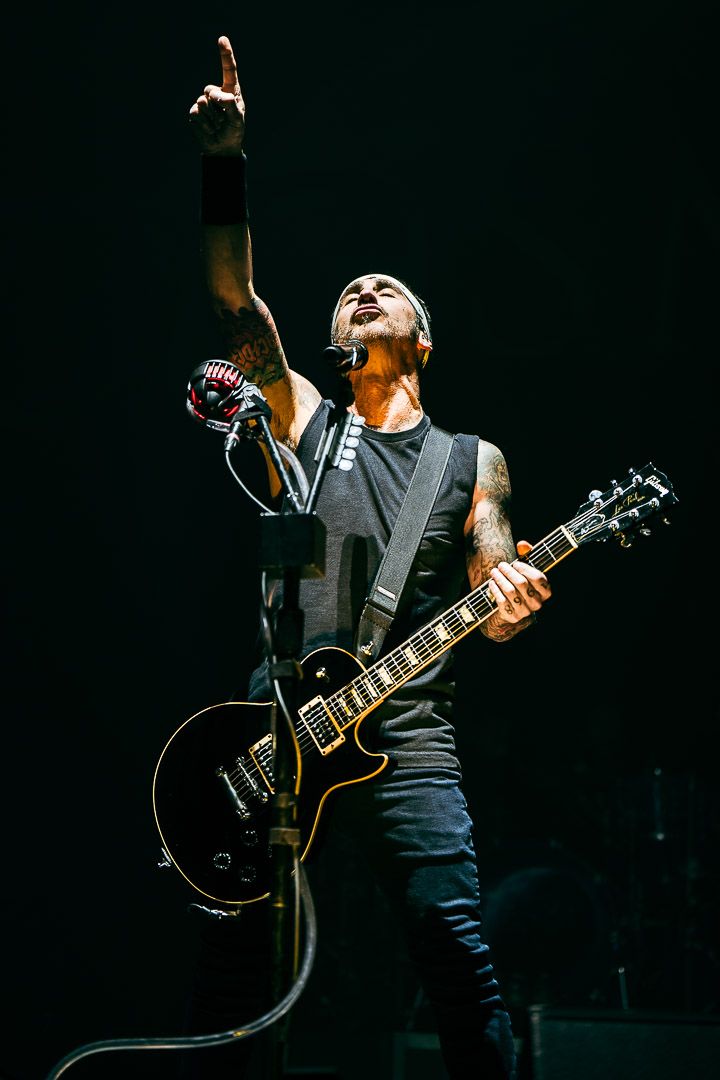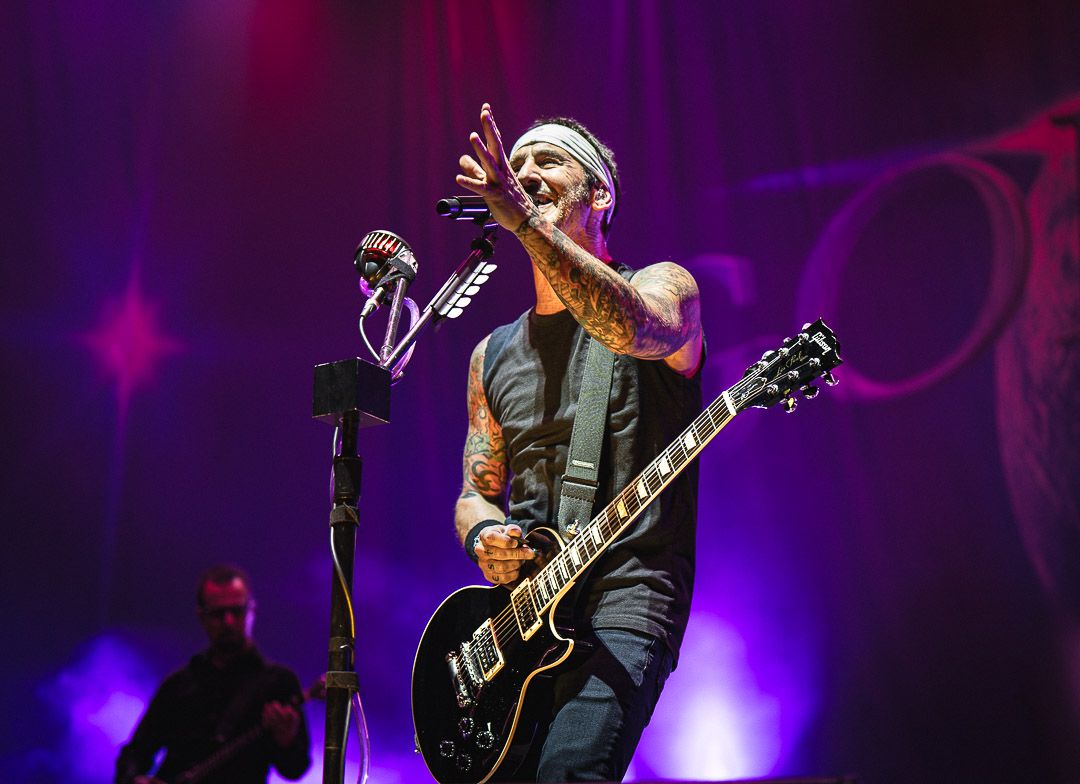 The Phenomenal Drum Battle: Sully Erna vs. Shannon Larkin
The spotlight shifted to Sully Erna and Shannon Larkin, as an intoxicating energy filled the venue; a drum battle was about to unfold! As they took their positions you could hear a pin drop waiting for that familiar sound of thunder... Then, it began – an intricate dance between rhythm and power; a battle of creativity and skill.

Erna and Larkin could rehearse this a million times but something tells me that the energy from the crowd can never be replicated for those sessions. Their drums echoed throughout the venue and created spine-tingling reactions from fans. This battle was a testament to their exceptional artistry as drummers and performers. How many distinct ways can a musician utilize a drum kit? These two prove that not all drummers are the same. Or even close.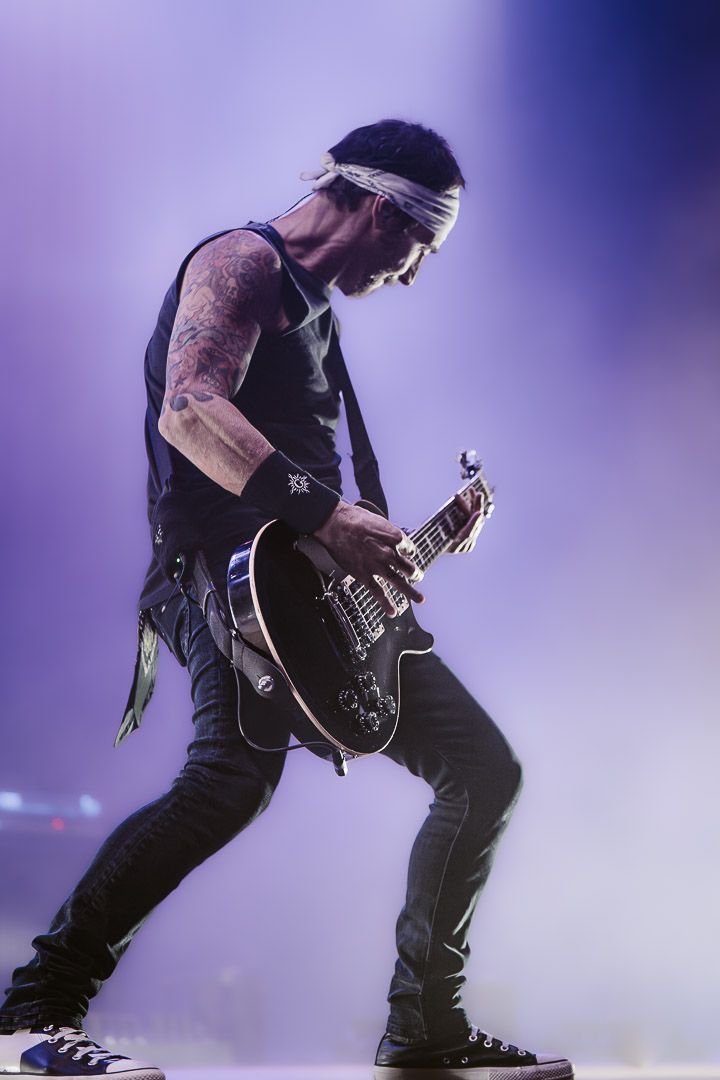 Reliving the Unforgettable Night
As the encore echoed in our ears, there was no doubt we had just experienced something extramundane. Godsmack did it again. After 28 years, this band still rocks harder than guys born the year they debuted. As I left the venue, my ears were left ringing and my heart still pounding. I couldn't help but feel a deep sense of gratitude for the musicians who poured their souls into their craft. Godsmack gave us a night of pure rock bliss, reminding us why live music will always leave imprints on our souls. Until the next concert, my rock-loving friends, let's keep the spirit of Godsmack, Extreme, and all rock music alive and kicking!