by Sean Maciejewski
The Vine at del Lago March 5th, 2022
Slash ft Myles Kennedy and The Conspirators brought "The River is Rising" tour to The Vine at del Lago, a 2,400 seat venue in Waterloo, NY, performing a "Sold Out" show. This was stop number sixteen, of a twenty-eight city US tour, in support of the newly released album "4" on Gibson Records. The audience was in for a memorable show!
PLUSH
The band Plush opened the show. They came ready to rock! Plush is an all female group all under the age of twenty-one. They played a seven song set with energy and fire. Notable songs were the cover of Hearts "Barracuda", their debut 2021 single "Hate" and the newest single "Better Off Alone". Rock music is in good hands with these young women. I am sure we will be hearing a lot more great music from them in the future!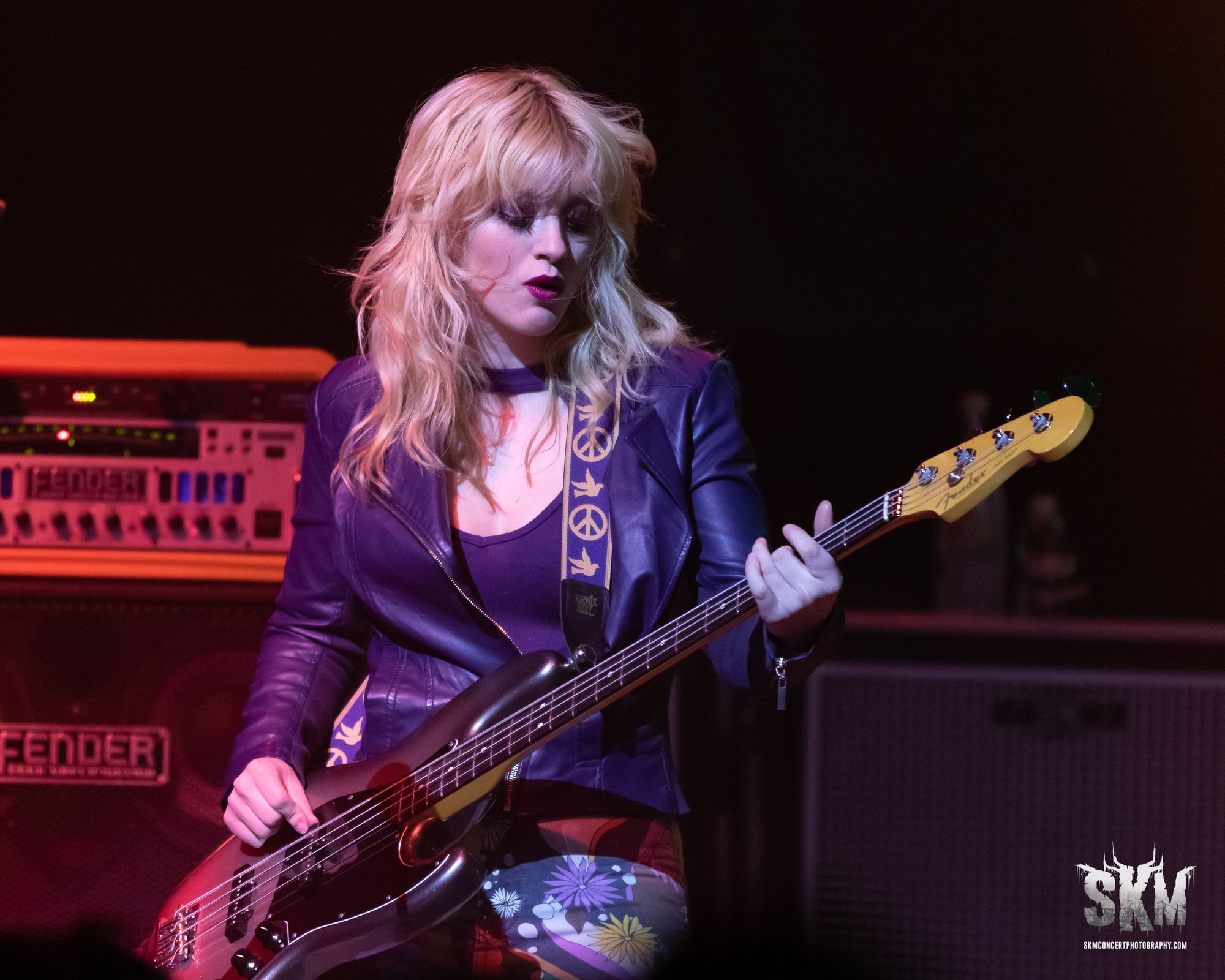 Plush are; Moriah Formica- Vocals/Guitar, Bella Perron- Guitar, Ashley Suppa- Bass, Brooke Colucci- Drums
Side note; It was drummer Brooke Coluccis' birthday. What a phenomenal way to spend it for her!
---
Slash ft Myles Kennedy and The Conspirators
Now for the headliner. I have never seen Slash perform and was looking forward to the Rock and Roll Hall of Fame inductee's show. The stage was dimly lit and foggy. From that fog emerges a shadow wearing the instantly recognizable top hat. The audience cheers and cell phones come out to capture the moment. The band played a twenty one song set, sprinkled with songs from their four albums, plus a few surprises. Opening with "Driving Rain" the band rocked on for more than two hours. Slash spoke few words during the show. He spoke through his guitar. Blazing solos and crunchy rhythms commanded the audiences like a snake charmer hypnotizing a snake. Myles Kennedy's multi-octave vocal performance was stellar. A standout song for me was a cover of Elton Johns' "Rocket Man" which showcased his abilities. Kennedy eagerly participated with his own Triangle solo at the start of "Whatever Gets You By". Bassist Todd Kerns delivered a strong solo vocal performance on "Always On The Run" and "Doctor Alibi". Guitarist Frank Sidoris laid down a solid rhythm foundation while Brent Fitz kept the beat on drums. These musicians played hard throughout the night never letting of the gas till the final note was played!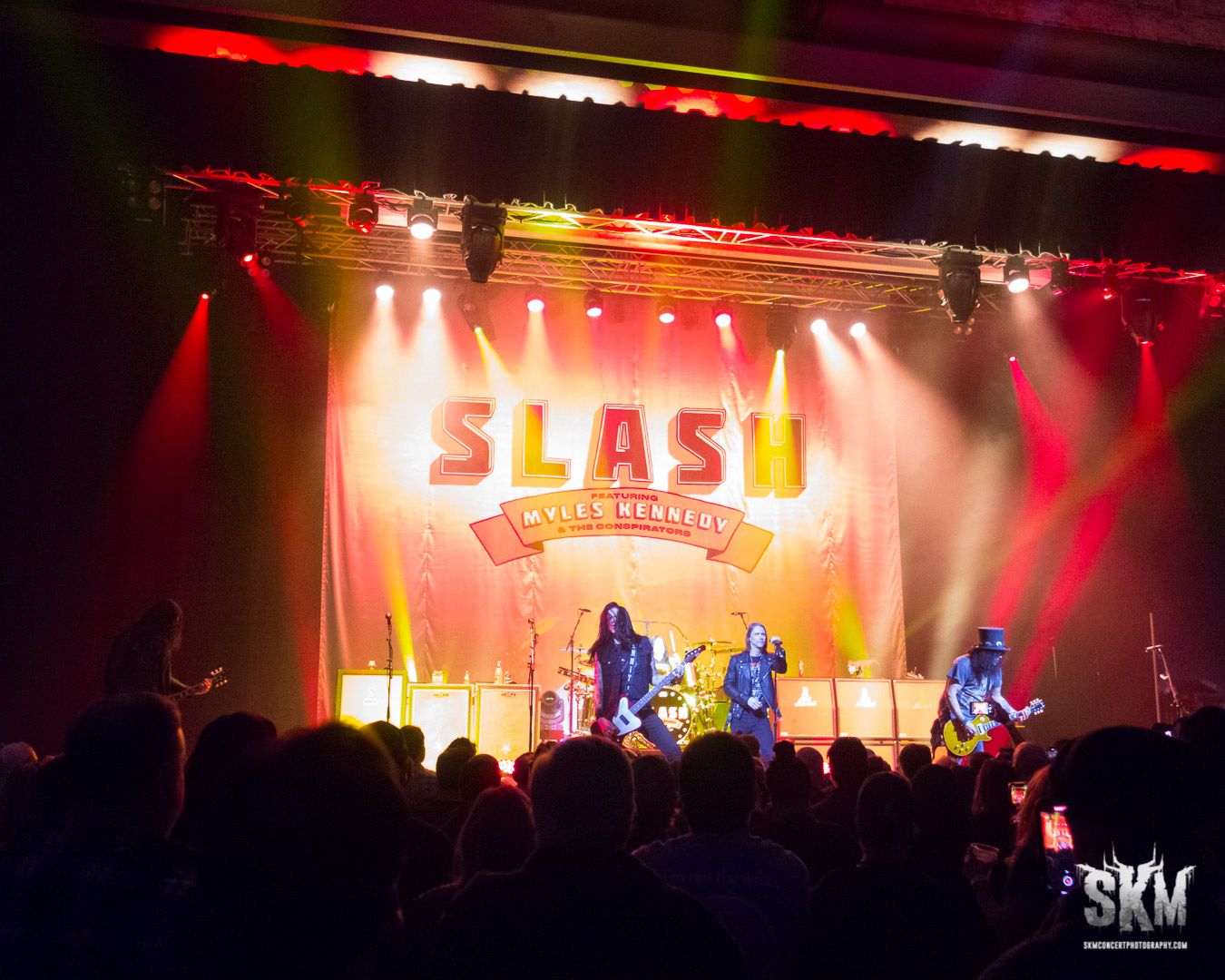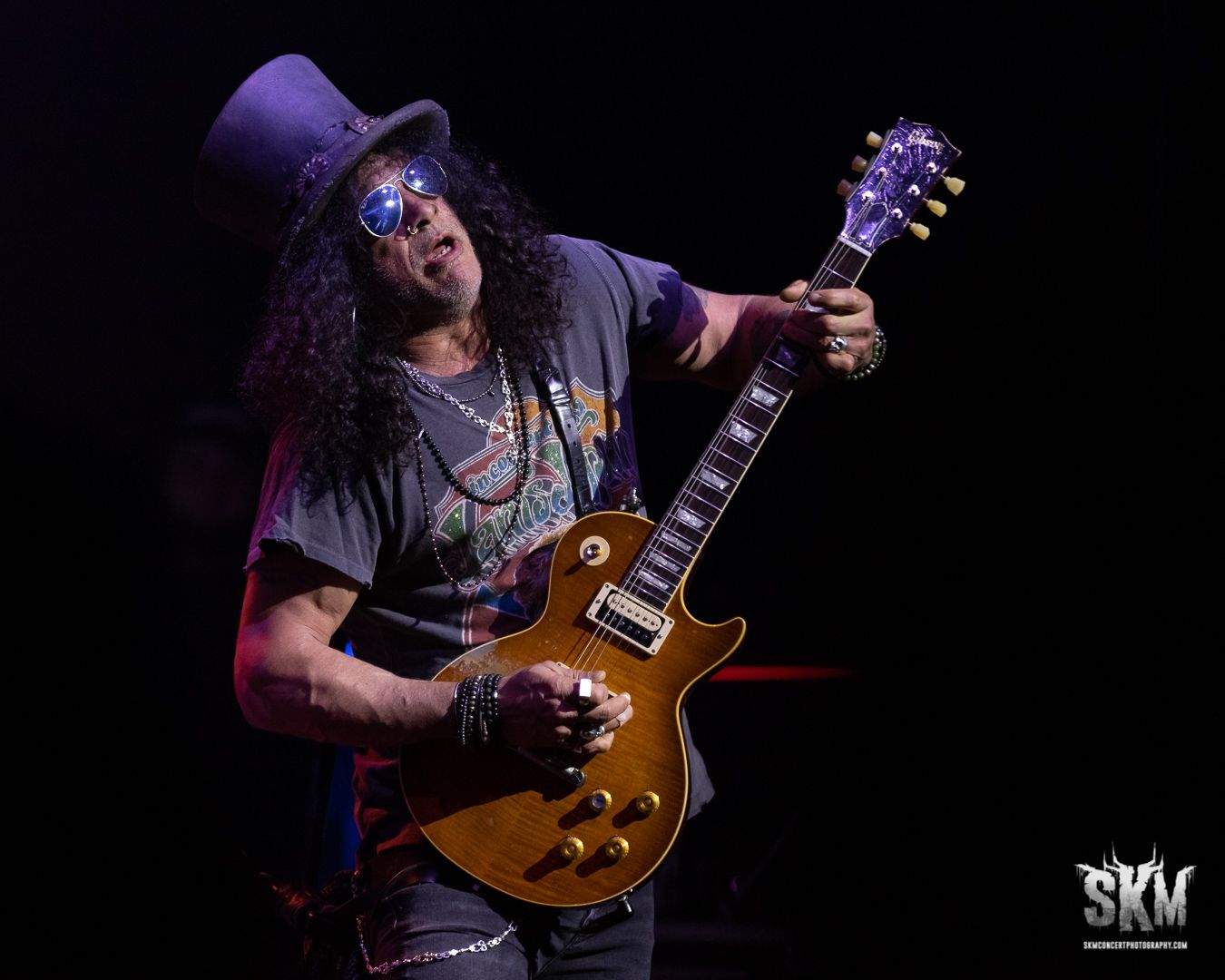 Slash ft Myles Kennedy and The Conspirators are; Slash – guitar, Myles Kennedy – vocals, Todd Kerns – bass, Frank Sidoris – guitar, Brent Fitz – drums
Set list; Driving Rain, My Antidote, Shots Fired, Halo, Back From Cali, Spirit Love, River Is Rising, Whatever Gets You By, Always On The Run, Standing In The Sun, Speed Parade, Cest La Vie, Fill My World, One You Loved Is Gone, Call Off The Dogs, Dr. Alibi, Rocket Man, Nothing To Say, You're A Lie, World On Fire, Anastasia