"Counting down the days / 'Cause we're all ****ed anyways." The Funeral Portrait released their latest hymn of devotion on August 4th. This hymn describes the idea that the American Dream is not one-size-fits-all. Some people are intentionally left behind.
---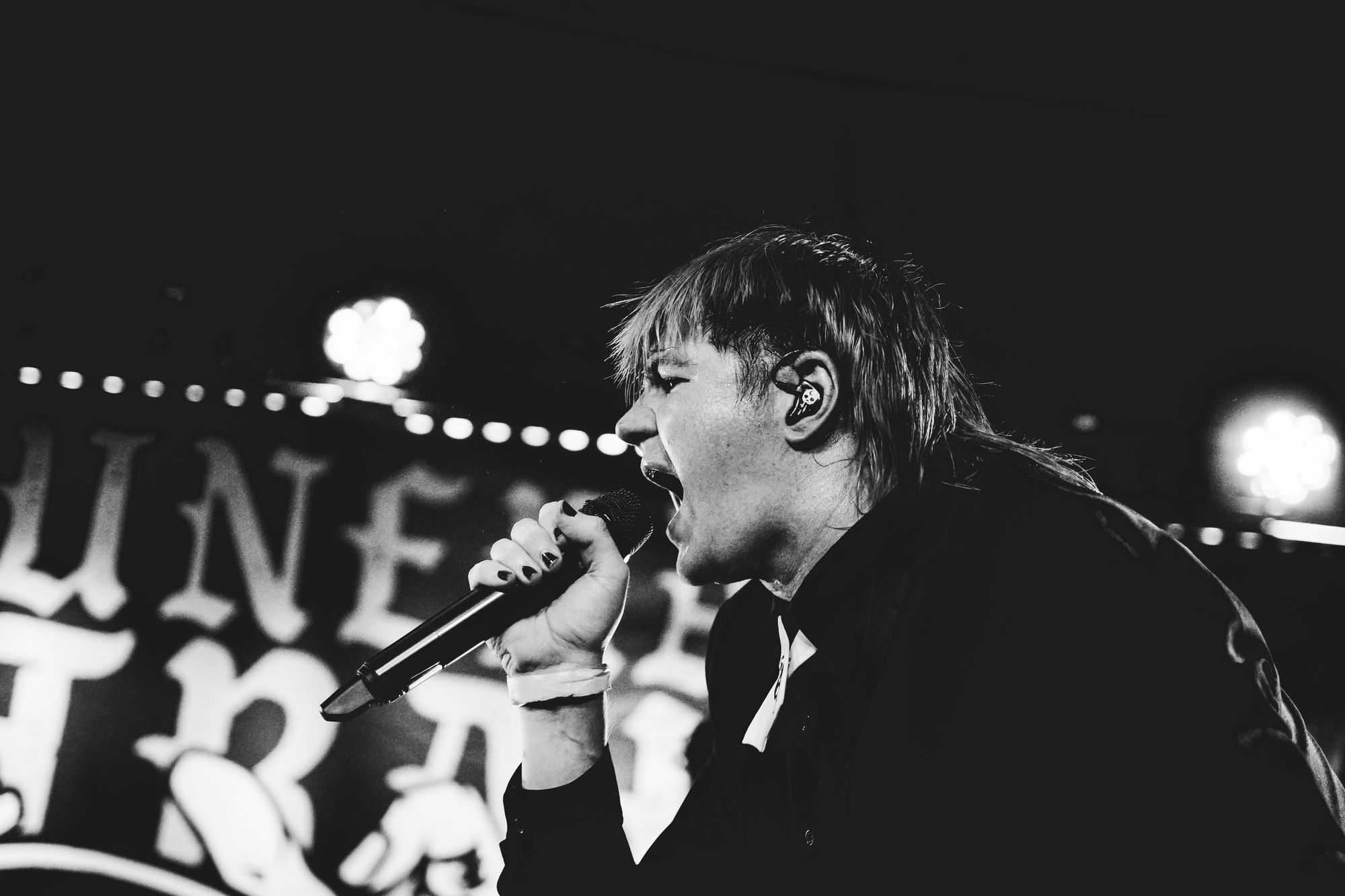 I am obsessed with this track, more specifically, the chorus. When I viewed The Funeral Portrait Devotion Ceremony in Tampa this past May, they opened with this hymn. I enjoyed the intro, but it was something to behold when that chorus kicked in. I still get the same feeling streaming the track. "I know, you know, everyone is psycho" is remarkably catchy, and only a chorus The Funeral Portrait could write. The melody makes it so easy to bang your head and scream along with the hymn.
It is hard to place a finger on the theme of this track. There are some hints that the lyrics showcase a disillusionment with the American Dream. The American Dream promises a perfect family, a perfect job, and a perfect life. However, not everyone fits that stereotype, and maybe that dream will be gone forever. Vocalist Lee Jennings exclaims, "No, we don't want your American dream." Are the psychos he refers to the "normal" ones that fit the stereotype, or are they the ones like us who are left behind by the great machine?
The Funeral Portrait is more than Lee's incredible vocal performance and lyricism. The guitars, drums, and overall ambiance elevate this track to another level. There are points of this track where the guitars soar and others where they restrain and give a groovy vibe. This mix of grooviness and just straight-up headbanging rock gives TFP their special brand of a pop-hit.
In case you could not tell, I am obsessed with The Funeral Portrait's newest Devotion Hymn. It scratches every itch they have given me. The same band that has given us "Voodoo Doll" and "Alien," two bonafide pop-hits, completely shocks with their ability to keep churning out emo ballads. I can not think of a better reason to check out The Funeral Portrait's Devotion Ceremony (live performance) when they arrive in a city near you.
---
Stream "Generation Psycho" below:
Follow The Funeral Portrait on Social Media: