By Melanie Bryan
The crowd gathered towards the front of the floor area of the arena as thousands more took their seats above. Many began to chant in unison, "Slipknot! Slipknot!" as the clock began to draw towards 9pm. All that was visible of the massive stage was a large cloth backdrop simply labeled SLIPKNOT in large letters. Finally, the speakers began to play "For Those About to Rock (We Salute You)" by AC/DC, followed by "Get Behind Me Satan and Push" by Billie Jo Spears. As the song ended, the cloth disappeared in one large swoosh and we were greeted by a group of men in horrific masks as the band began to play "Disasterpiece". Lead vocalist Corey Taylor was the last to appear on the stage and the crowd went wild when he did. Taylor has become something of an icon, and is arguably the most popular member of Slipknot, despite not being a founding member. In fact, the only remaining founding member is percussionist Shawn Crahan.
Slipknot is known for their stage presence and performances, but I was still blown away by the experience. This was my first time seeing the band live and I was not even remotely prepared for the pure, raw energy that is a Slipknot show. Everything about it screamed "epic", from the custom industrial-style stage, including lighting, the pyrotechnics, and, of course, the masks.
The band performed an impressive twenty song setlist from their 22-year long discography, including hits like "Before I Forget", "(sic)", "Surfacing", "Spit It Out", "Wait and Bleed", and many more. If you missed this stop on the Knotfest Roadshow, you can catch them on a few more tour dates before they wrap up in Chula Vista, CA on June 18th. I can assure you that any metal fan will NOT want to miss out on this experience!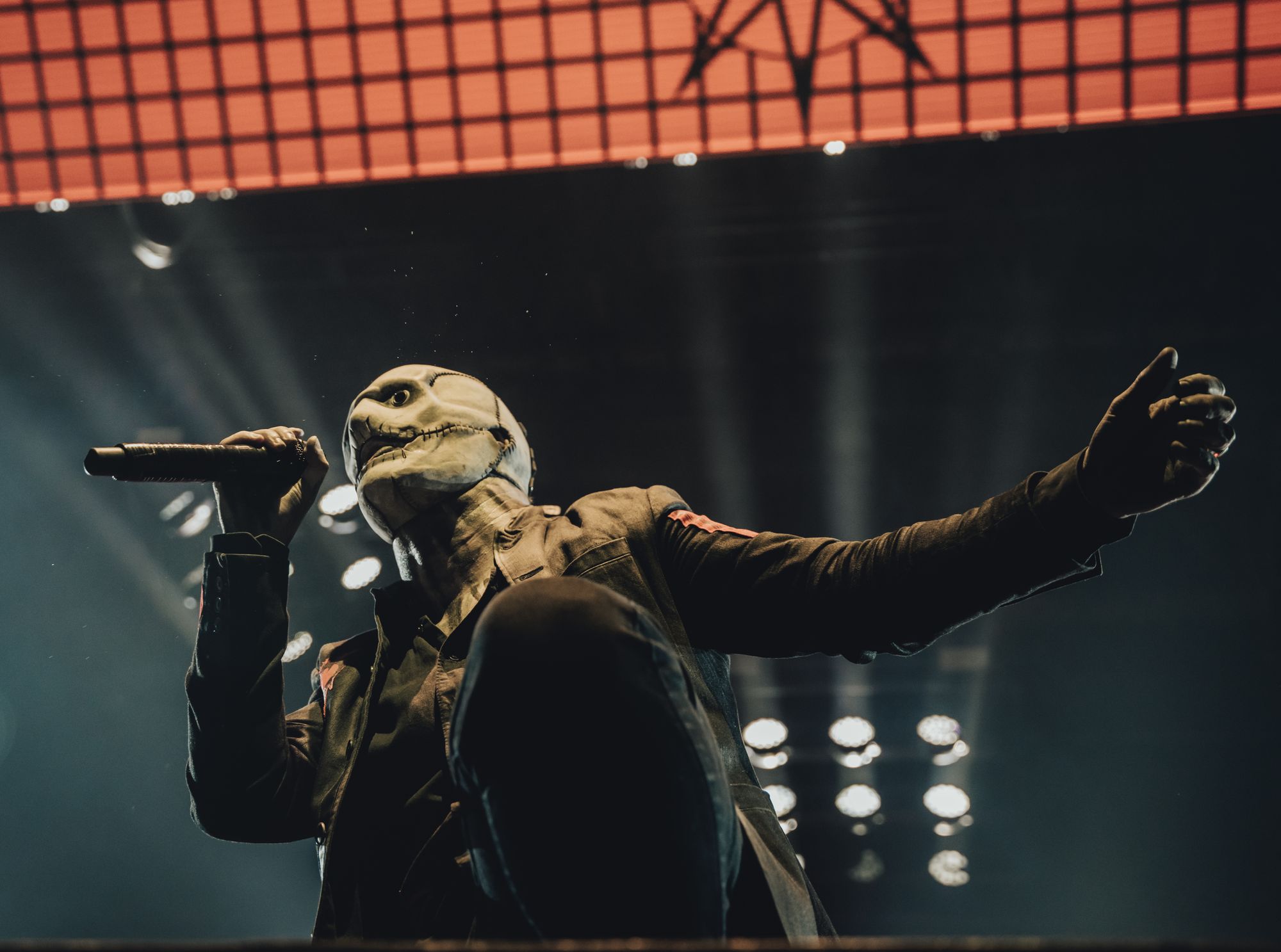 FOLLOW SLIPKNOT