by JOHN COTTER
What is there to prove when you're already on top? Coming back to the live music scene after proving himself to be a national talent as the Super Bowl's halftime performer in 2021, The Weeknd sold out Soldier Field as part of his After Hours Til Dawn tour, while bringing Mike Dean and KAYTRANADA along for the ride. The packed show turned the home of the Chicago Bears into a demonically stunning stage for the Toronto native to showcase his latest magnificent struggles with love and lust in the most grandeur way possible.
Although maybe the biggest piece of news from this tour stems from a viral tweet of a young Abel fan, Phoenix Prince, upset when the tour debut in Toronto was postponed due to a network outage, the superstar found a way to fix this. Flying the Prince family out to the next possible show, The Weeknd stands next to Phoenix who has an infectious smile on his face. I found myself sharing that same excitement as I witnessed The Weeknd transfix the largest stadium in Illinois into an assembled circus of extravagantly intrinsic mise-en-scène, heart-melting vocals, and an otherworldly performative presence; one that I find myself returning to through my iPhone camera roll every day since his show.
Opening for him was KAYTRANADA, whose set was the vibe-infused interlude that everyone needed before the show that followed. It felt like a panopticon of a performance, as Grammy-nominated DJ was visible from every angle mixing, concentrating, and giving audiences a taste of the array of hits that he's behind. He swirled together songs like "10%" and "YOU'RE THE ONE" and more together in a beautiful mix that made the stadium feel much more sonically insular than I thought it ever could.
As KAYTRANADA exits the sun finally begins to disappear, blue hues dominated the entirety of the stadium as The Weeknd's set time loomed closer. Then, almost out of nowhere, an ensemble of figures draped in red walk out on stage beneath a gothic cityscape, and the "Dawn FM" singer rises from a tarnished building. Wearing a full suit and costume mask, it almost feels like a page ripped from a comic book: towering over this concrete jungle with everyone around him in perfect unison.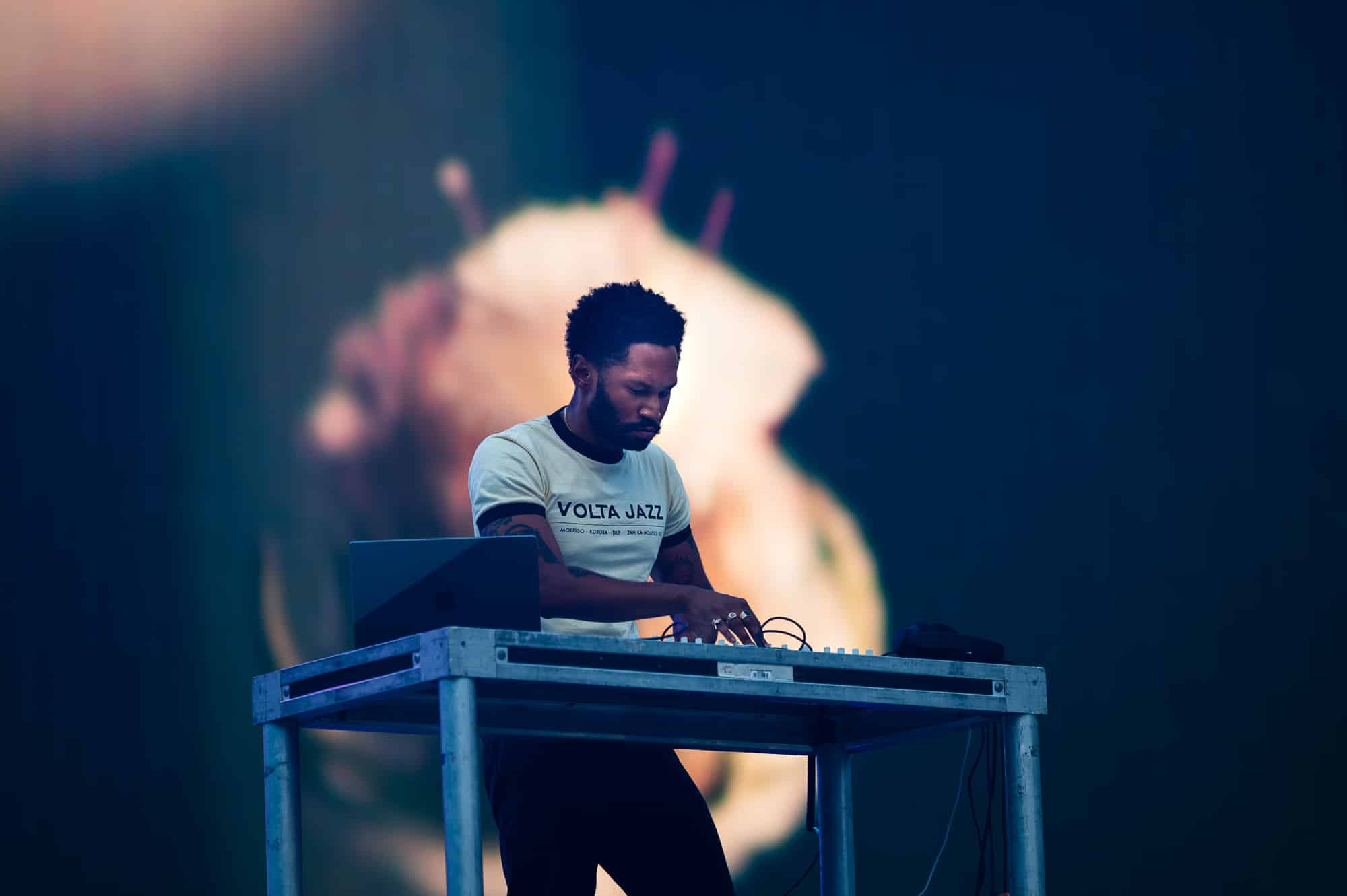 As the introduction of "Alone Again" closes, we're greeted with a symphony of synths that strikingly lead into "Gasoline," as the dominance of red hues turn blue, thematically carrying us along this cinematic journey.
What continues to impress me as I look back at the performance is the honed in focus on entertainment and awe. The love for set and sound design, blocking, choreography, and all elements of preparation were oozing throughout the almost two hour performance. There was never a wasted moment, or a time to even catch your breath. Vignettes of the insane lights and pyrotechnics particularly stand out, with one instance including each light pointing upwards towards the heavens, as the collection of beams illuminate themselves beyond the clouds.
Another moment saw the entire stadium caked in strobing lights, as each individual attendee had a wristband that corresponded with the music, which just happened to be one of the most streamed songs of all time, "Blinding Lights." Everyone there was basking in each and every one of these spectacular moments that seemed to get perpetually more impressive as the show went on.
Swaying from certified hits like "Save Your Tears" and "I Was Never There" to his best collaborative works on "Hurricane" and "Low Life," each song was dynamically layered with additional synths and bass to fit the scale of everything else. He travels up and down the stage that ends halfway through the floor with a gigantic moon dangling above The Weeknd, contrasting the profound scale he had over his skyline and further layering the tour's symbolic set design and Abel's dignified prowess as a superstar artist and performer.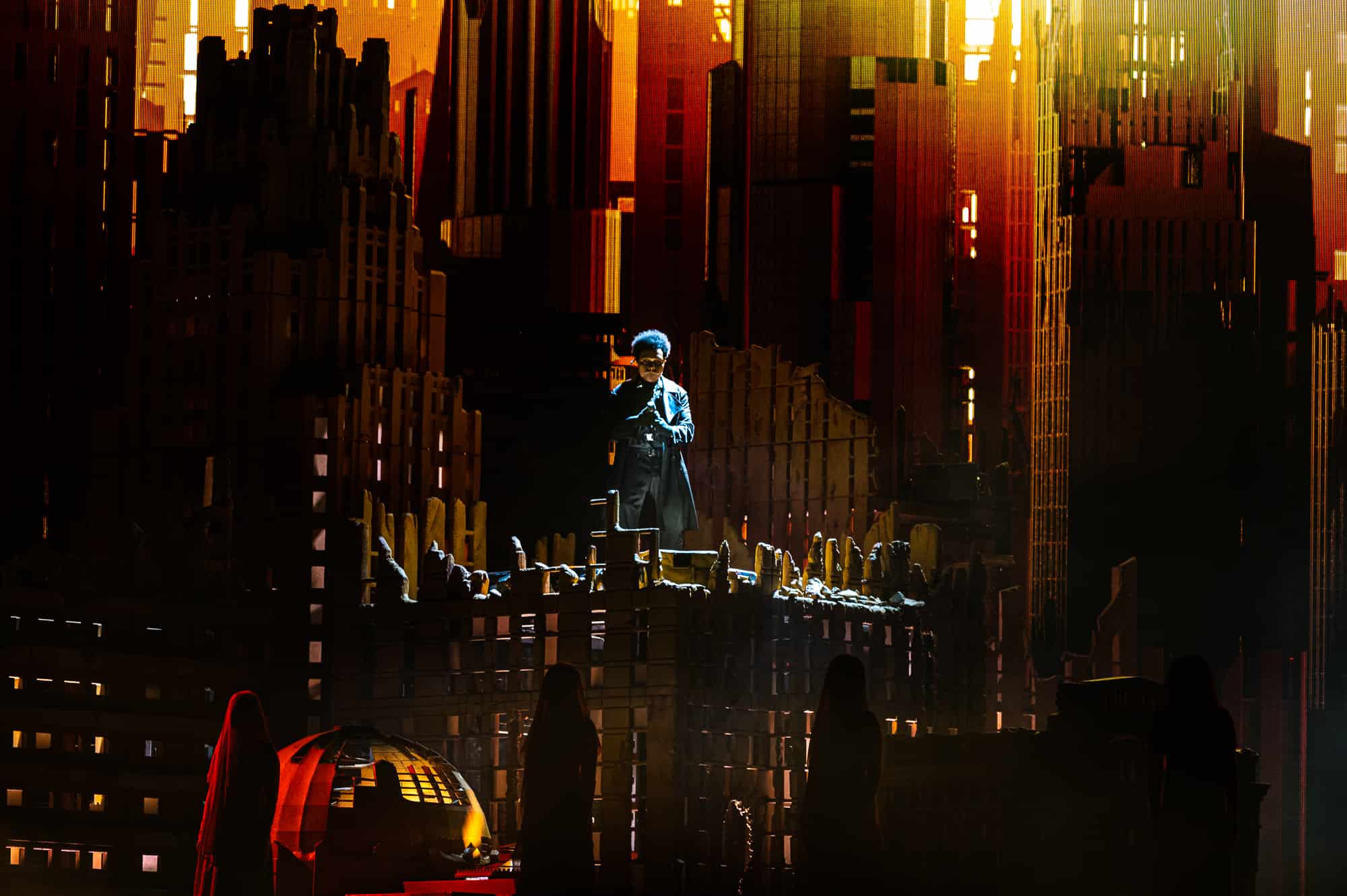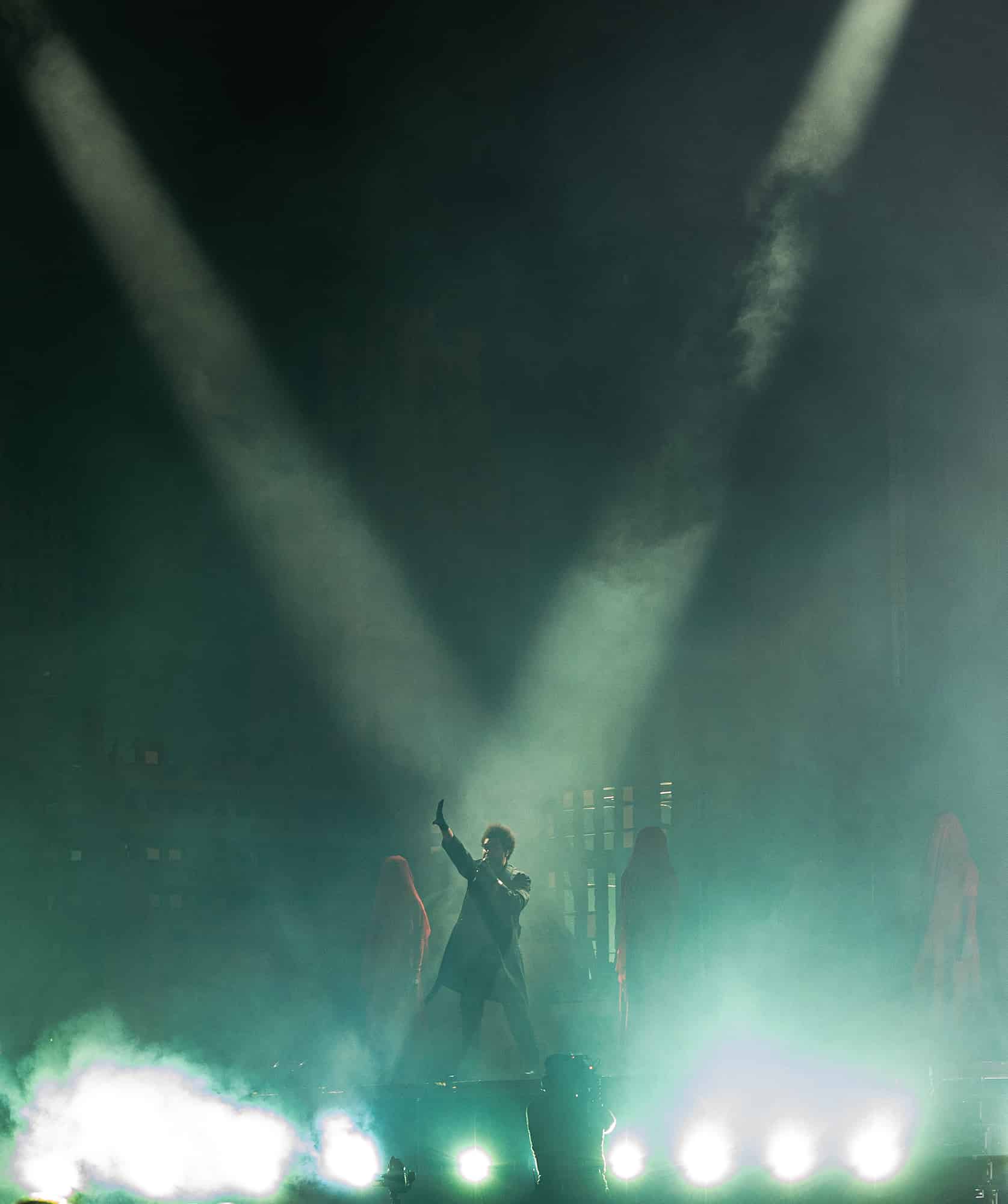 The Weeknd continues his nationwide tour through the end of September and it's more than safe to say that he will transfix any and all stadiums and amphitheaters into his own hellish cityscape that's nearly impossible to put into words.