by Melanie Bryan
Pop-rock band Train brought their AM Gold tour to Charlotte, North Carolina this week, bringing along Jewel and Blues Traveler for the ride. The show took place at the PNC Music Pavilion which holds a max of 19,500, but eager fans of the bands filled it with ease.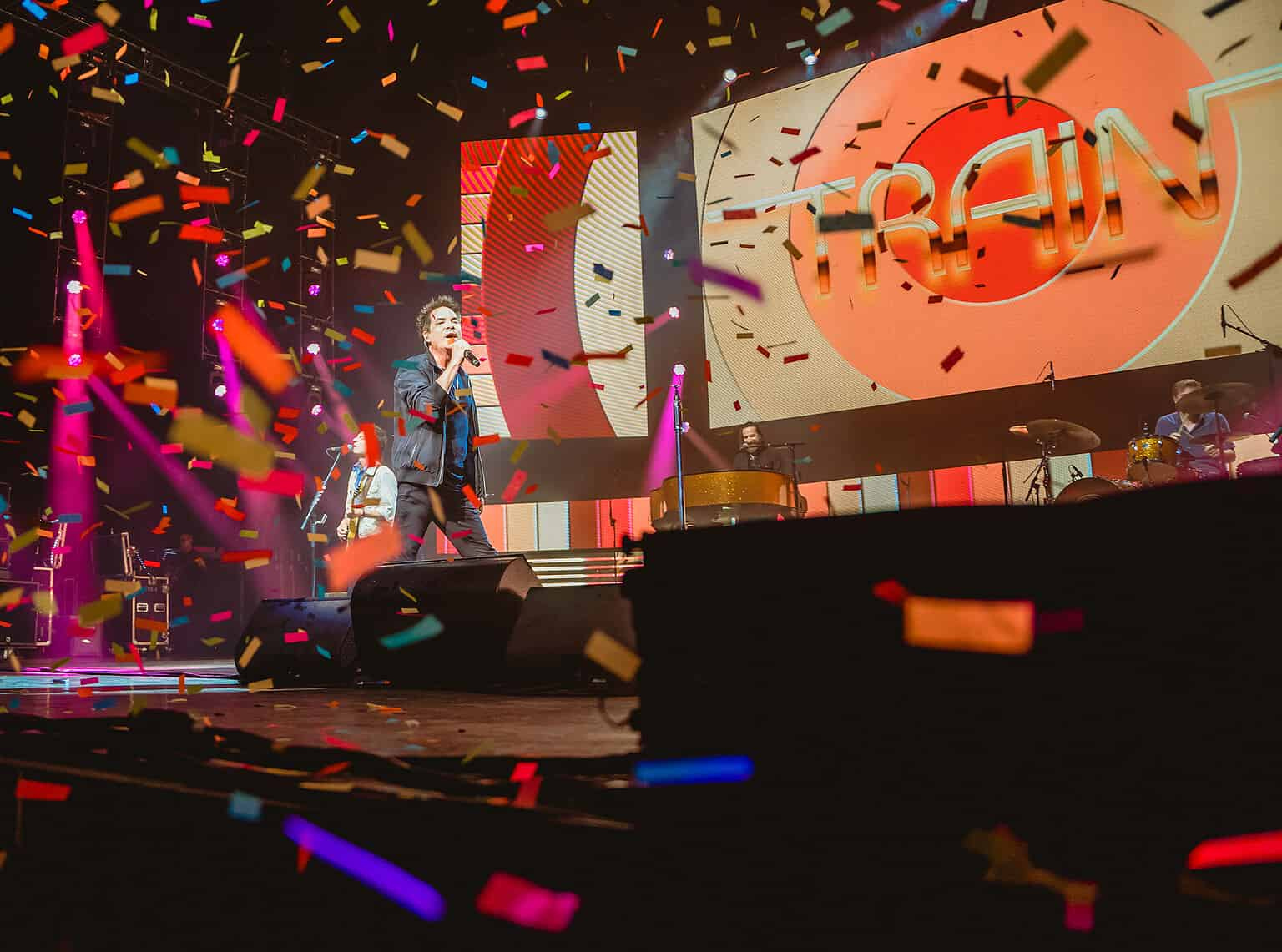 Train is based out of San Francisco, CA and was formed in 1993. The band is currently made up of Pat Monahan (lead vocals), Taylor Locke (guitar, vocals), Hector Maldonado (bass, vocals), Jerry Becker (keyboards, guitar), Matt Musty (drums), Sakai Smith (backup vocals), and Nikita Houston (backup vocals). The band has had a lot of success on mainstream radio throughout their career. They currently have over 15 million followers on Spotify and have become quite a household name.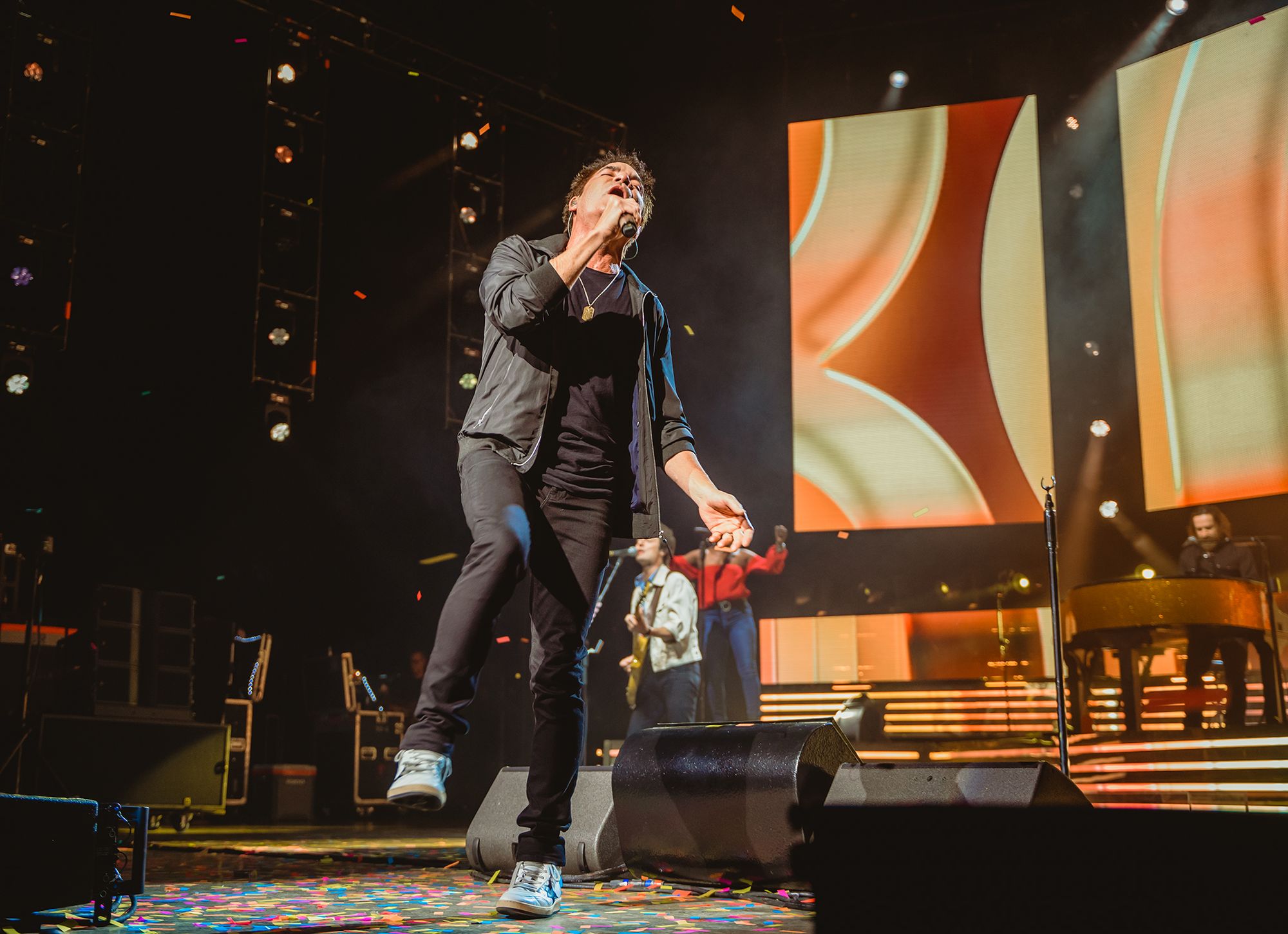 After an energetic opening performance of their latest single, "AM Gold", vocalist Pat Monahan disappeared offstage momentarily. He returned wearing a t-shirt with the words, "Meet Virginia ", as the band began playing their song of the same title (a personal favorite of mine).

While performing the song, Pat brought out a handful of shirts matching his to toss out to the crowd. When he ran out, he grabbed a Sharpie, signed his own shirt that he was wearing, and had the rest of the band sign it as well. He then tossed this one out as well!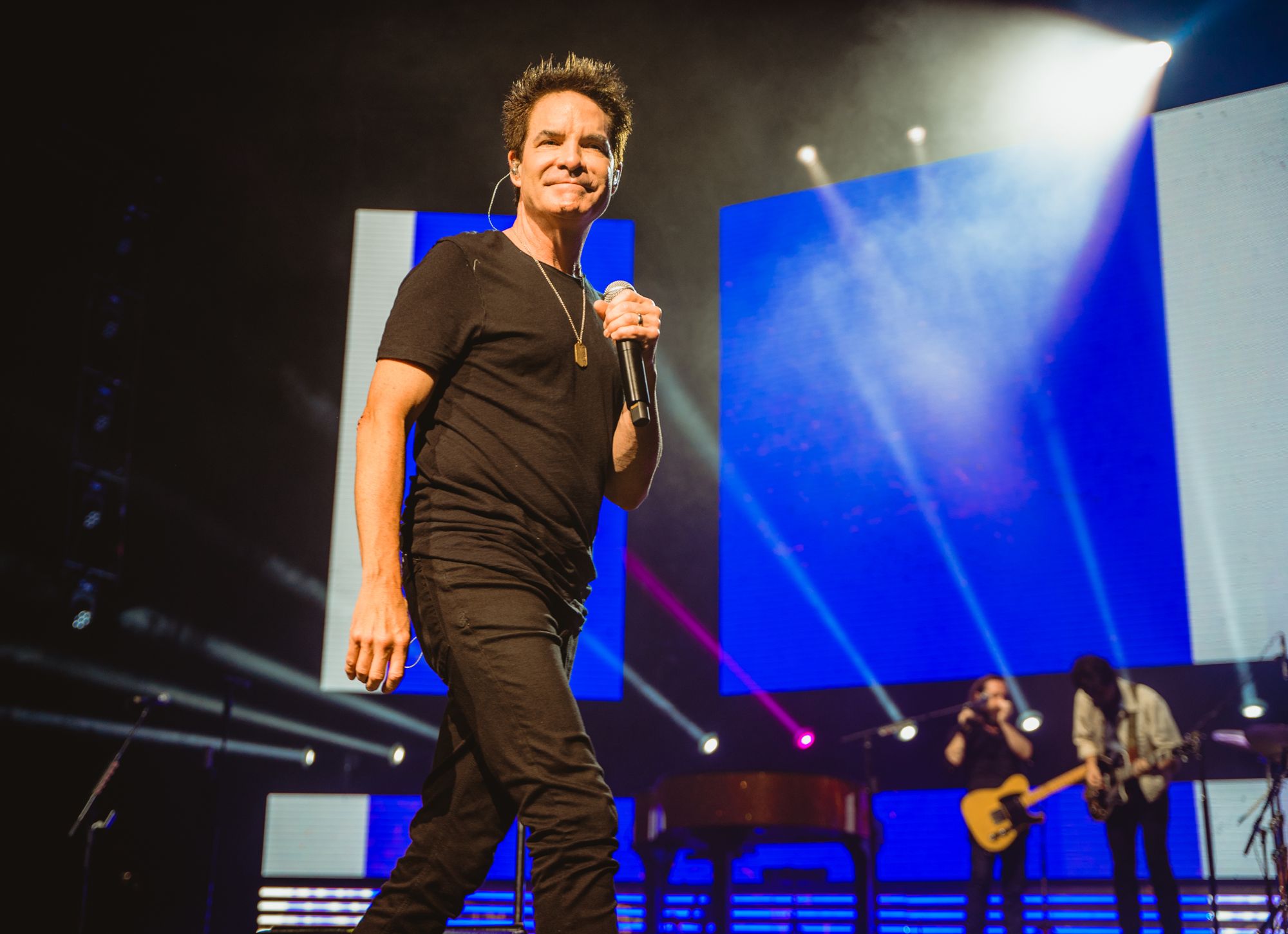 Excited crowd members began tossing their phones onto the stage towards Pat, and he would take a selfie of himself against the crowd and then toss it back. Finally he grabbed a crew cell phone and took a video of the screaming audience.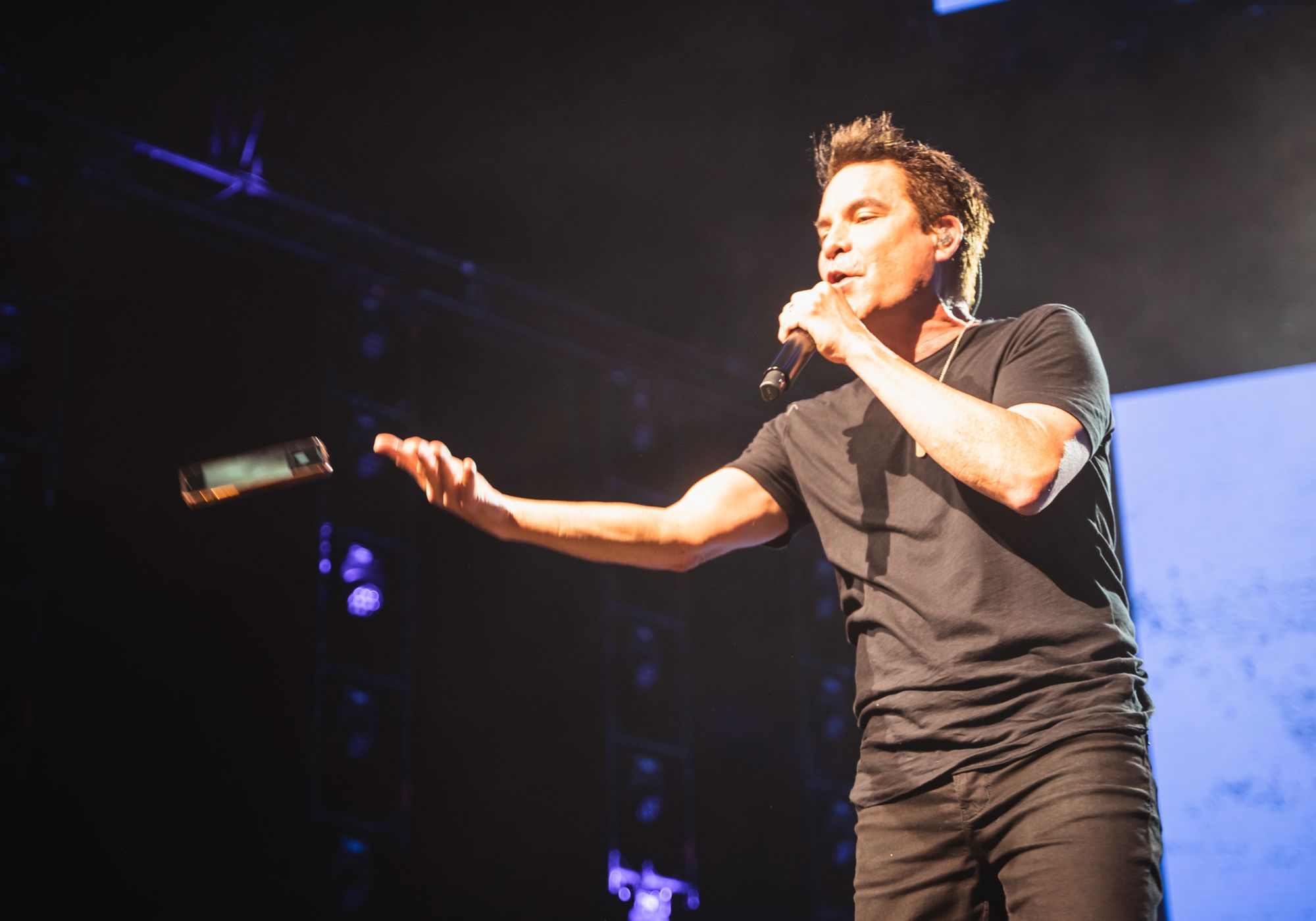 Train performed a lively set packed with their career-spanning hits like "Meet Virginia", "Hey, Soul Sister", "Play That Song", "Calling All Angels", and, finally, "Drops of Jupiter". Then even did an amazing cover of Aerosmith's "Dream On". I had an incredible time at this show and definitely recommend checking out the remaining dates of this tour!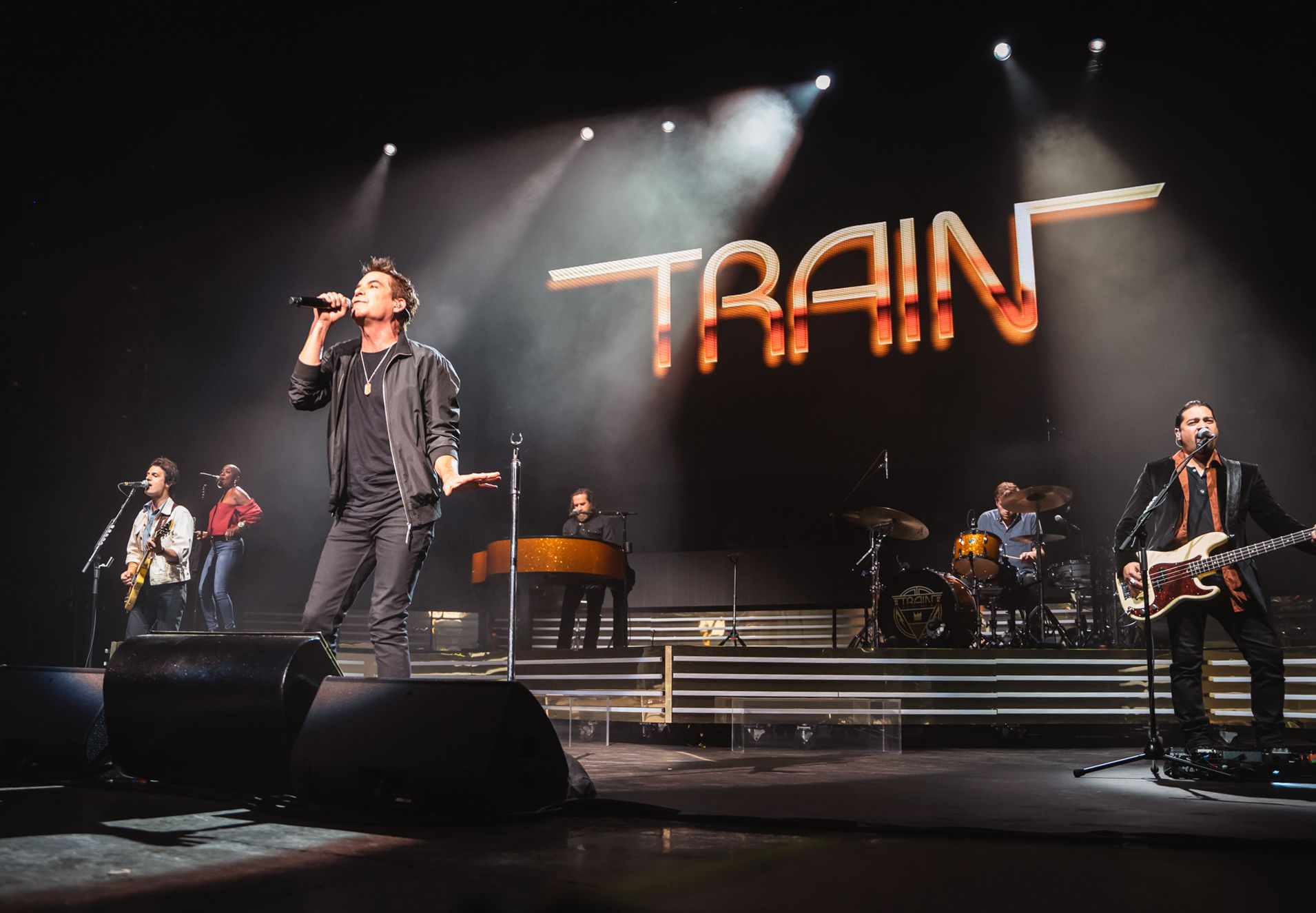 SET LIST:
-AM Gold
-Meet Virginia / The Joker
-If It's Love
-Get to Me
-Running Back (Trying to Talk to You)
-Play That Song
-Bruises / Love the One You're With
-Save Me, San Francisco
-Turn the Radio Up
-Dancing Queen / Listen to the Music
-It's Everything
-Marry Me
-When I Look to the Sky
-Calling All Angels
-50 Ways to Say Goodbye
-Hey, Soul Sister/ Vacation
-Drive By / Hey Jude
-Dream On (Aerosmith cover)
-Drops of Jupiter