by Sean Maciejewski
X Ambassadors made a tour stop at Party In The Park in Rochester, NY, on July 14th, 2022. The venue is an outdoor stage at Martin Luther King Jr. Park. Opening the show on this exceptional balmy evening, was the local band Head to the Roots. Following the opener was, rock/blues guitarist Colin James and finally, playing to a packed venue, X Ambassadors hit the stage.
---
Colin James
Coming from Vancouver, Canada, Colin James opened his set with "Hidden Charms", from his first album, released in 1988. With a career spanning over thirty years and twenty studio albums, he had plenty of songs to entertain us. The multiple award wining artist, kept swapping guitars throughout his set, to achieve just the right sound for the mix of rock and blues songs he played. James had a large fan base present and many were singing along with his music. Some of my favorite songs from the set were his biggest US hit "Just Came Back" and from the latest album, "There's A Fire" and "Open Road". With his touring band, the quartet really jammed and got the crowd primed for the night!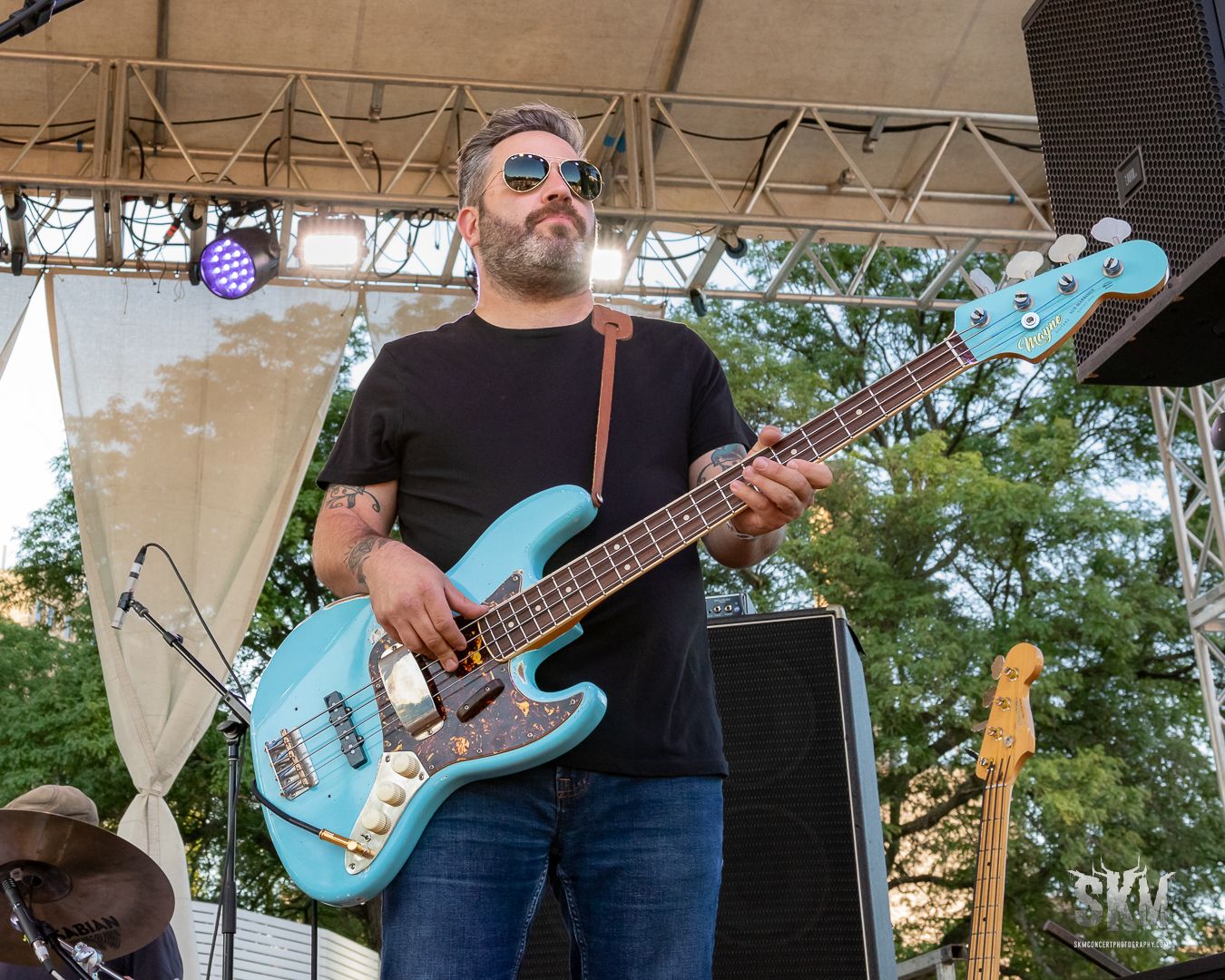 Set list; Hidden Charms, As The Crow Flies, Forty Four, What Your Doing To Me, Just A Little Love, Open Road, Man's Gotta Be A Stone, Five Long Years, Why'd You Lie, Freedom, It Takes Time, There's A Fire, Change It, Oh Well, Soul Of A Man, Goin Down, Stones/Just Came Back, Speechless, Keep On Lovin, (encores) Into The Mystic, Leaves This House, Boogie Funk
---
X Ambassadors
After a short break, the X Ambassadors took the stage. Singer, Sam Harris assisted his keyboardist brother, Casey (who has been visually impaired since birth) across the stage. I could see a sense of pride across their faces as the crowd cheered as they crossed the stage and got to their instruments. Right from the start the Ithaca, NY based band said this show was a homecoming for them. Rochester, NY is a short hour and thirty-five minute drive to Ithaca, about ninety miles away. Sam Harris explained that their grandfather worked at the world famous Kodak company and their mom was born in Rochester, as well. What made it even more special was their mom was at the show so she could see her sons perform. The crowd went wild and that set the tone for the entire show! Formed in 2009, the band now has four albums, Love Songs Drug Songs(2013 EP), VHS(2015), Orion(2019) and The Beautiful Liar(2021). From these albums, numerous song were sprinkled throughout the set list, including the monster hits "Renegades" and "Unsteady". I honestly can't pick a favorite as the whole show was awesome! Sam Harris is a great showman with jumps, kicks and then he can quickly turn it down for intimate moments. Not only were his vocals on point, he contributed to many songs playing bass, guitar and Saxophone. He is a true entertainer! Casey Harris played the keyboard effortlessly. He commanded the crowds attention during a killer solo performance. Truly, he was fun to watch. Adam Levin kept the beat with a not flashy but admirable solid performance.Touring guitarist, Russ Flynn, played just enough in the spotlight but didn't steal the show. With all the energy during the entire show, Sam Harris turned it down and played a two song solo acoustic performance to close out the night. This was truly a memorable concert, from perfect weather to a feel good performance from all the artists. I am so glad I was there to see it!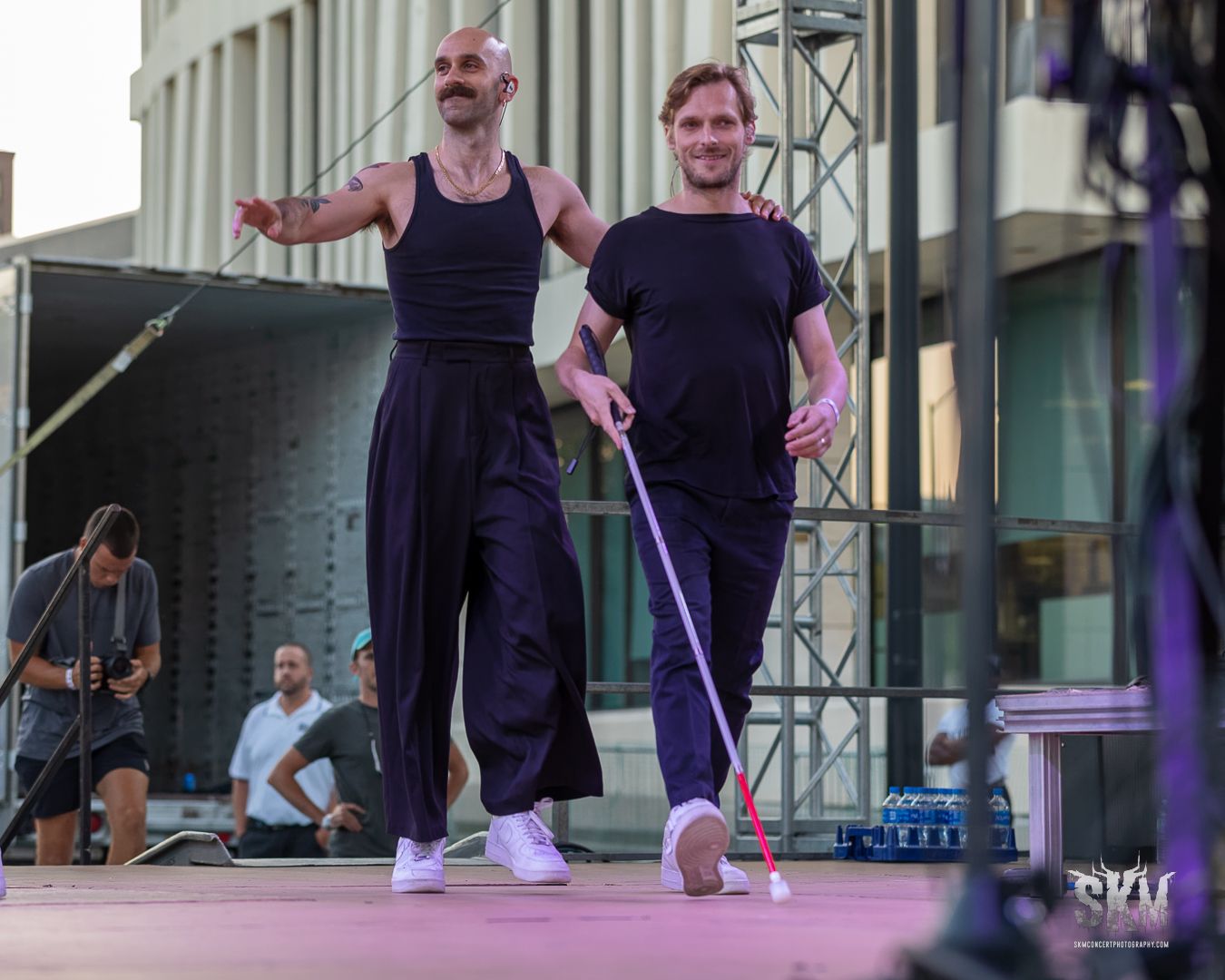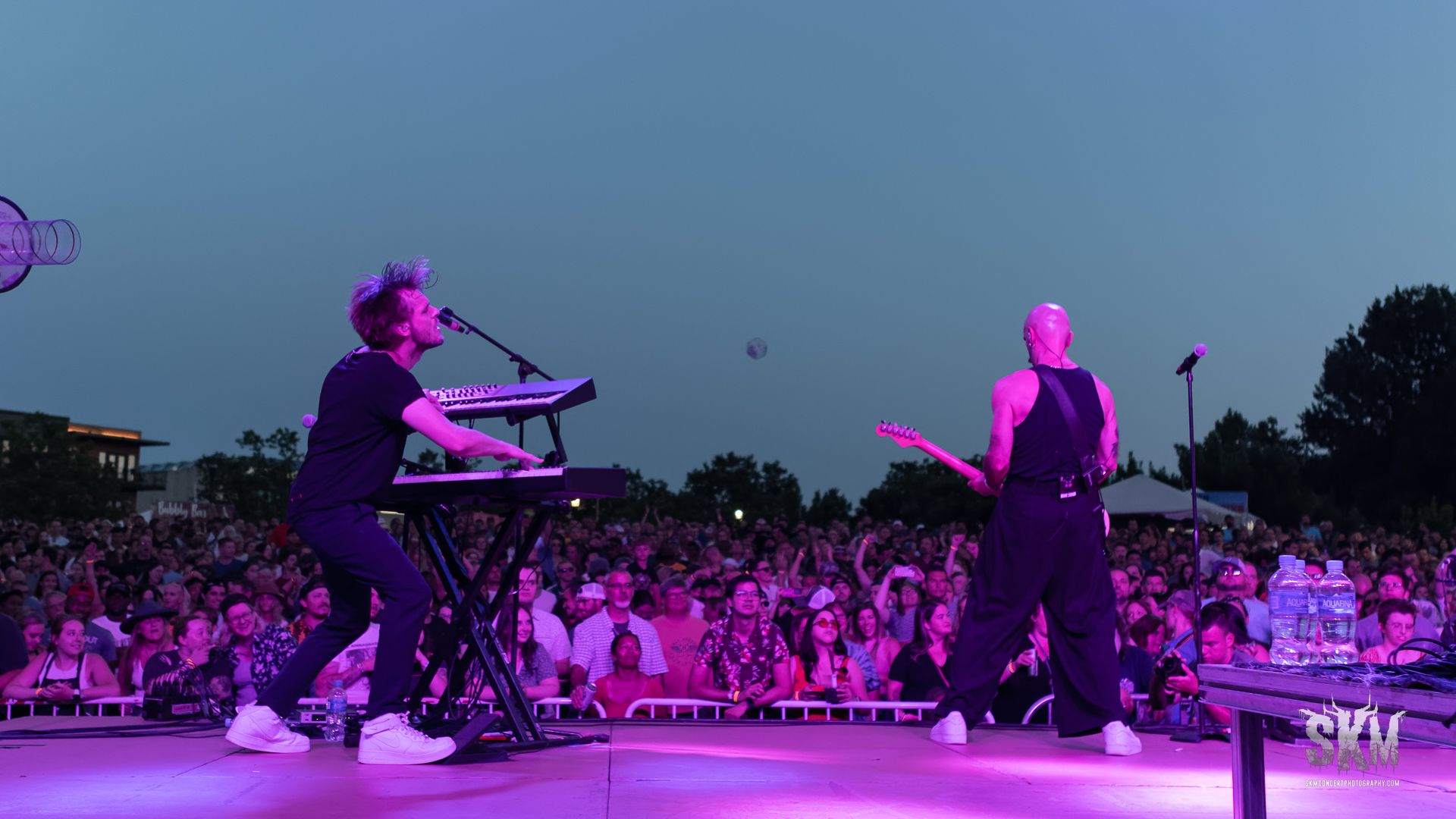 X Ambassadors are; Sam Harris – vocals/guitar/saxophone/bass, Casey Harris – piano/keyboard/backing vocals, Adam Levin – drums and Russ Flynn(touring) – guitar/bass
Set list; Jungle, My Own Monster, Boom, Adrenaline, Zen, Hey Child, Gorgeous, Ahead Of Myself, Beautiful Liar, Love Songs Drug Songs, Unsteady, Reincarnated, Renegades, Solo Sam Harris acoustic encore; Free And Lonely, Wasteland