One of the greatest pop-punk bands of our time, All Time Low, brought their "Sound of Letting Go" tour to Charlotte, NC this past Tuesday night. The positively stacked lineup for the evening also included none other than Gym Class Heroes, Grayscale, and Lauran Hibberd. This show took place at a brand-new venue, The Amp Ballantyne, which can accommodate up to 3,500 attendees. All Time Low fans had no trouble packing this new space! Decked out in my circa-2013 ATL fan club exclusive t-shirt, I headed to the amphitheatre. Unfortunately, the traffic caused me to miss Lauran Hibberd's set, but I did arrive just in time for Grayscale.
---
GRAYSCALE
"You used to be mine, my world used to shine like gold..."
Kicking off the evening was Grayscale. I had the pleasure of photographing Grayscale on their headlining tour last year, so I knew that I was in for a great time! The Philadelphia-based band - Collin Walsh, Dallas Molster, Nick Veno, and Andrew Kyne - are masters of their craft, and truly know how to put on an entertaining show. One highlight of the evening is when Collin referred to the crowd as "y'all", and said that he can do that in the Carolinas. He even used y'all in the next song. He also did a shoutout to two fans in the crowd – one who was clad in a Philadelphia jersey (Grayscale's hometown), and another who was dancing throughout their entire set.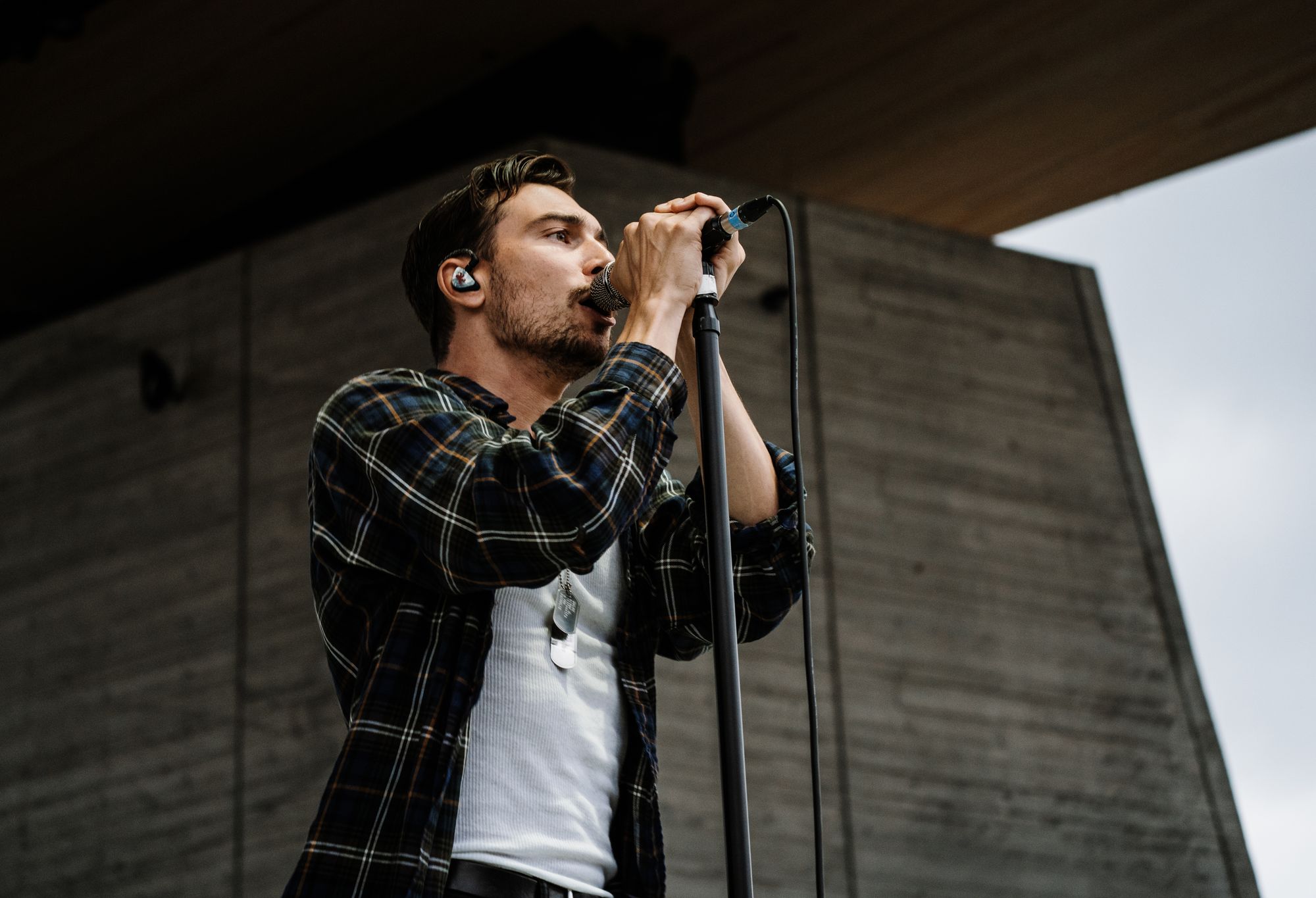 ---
GYM CLASS HEROES
"I know I'm young, but if I had to choose her or the sun, I'd be one nocturnal son of a gun..."
Around 7pm, Gym Class Heroes made their entrance! The insanely popular rap-rock band fronted by rapper Travie McCoy has been on a hiatus since 2019, but reunited for last year's When We Were Young Festival. After such a long hiatus, many of the audience members were surely in attendance just to witness their performance. The band members appeared one by one, slowly building the anticipation for when Travie made his glorious appearance!
An important highlight of GCH's set is that they had an ASL interpreter on stage for deaf and hearing-impaired attendees. You might think he'd be a stationary fixture, but he was just as energetic as the rest of the band! This is a wonderful thing that they are doing in helping to bring more accessibility to live shows.
Travie took many moments during their set to chat with the audience. His ability to connect with his audience is a testament to his genuine passion for his craft. At the end of their set, he even threw off his baseball cap into the crowd for a lucky fan.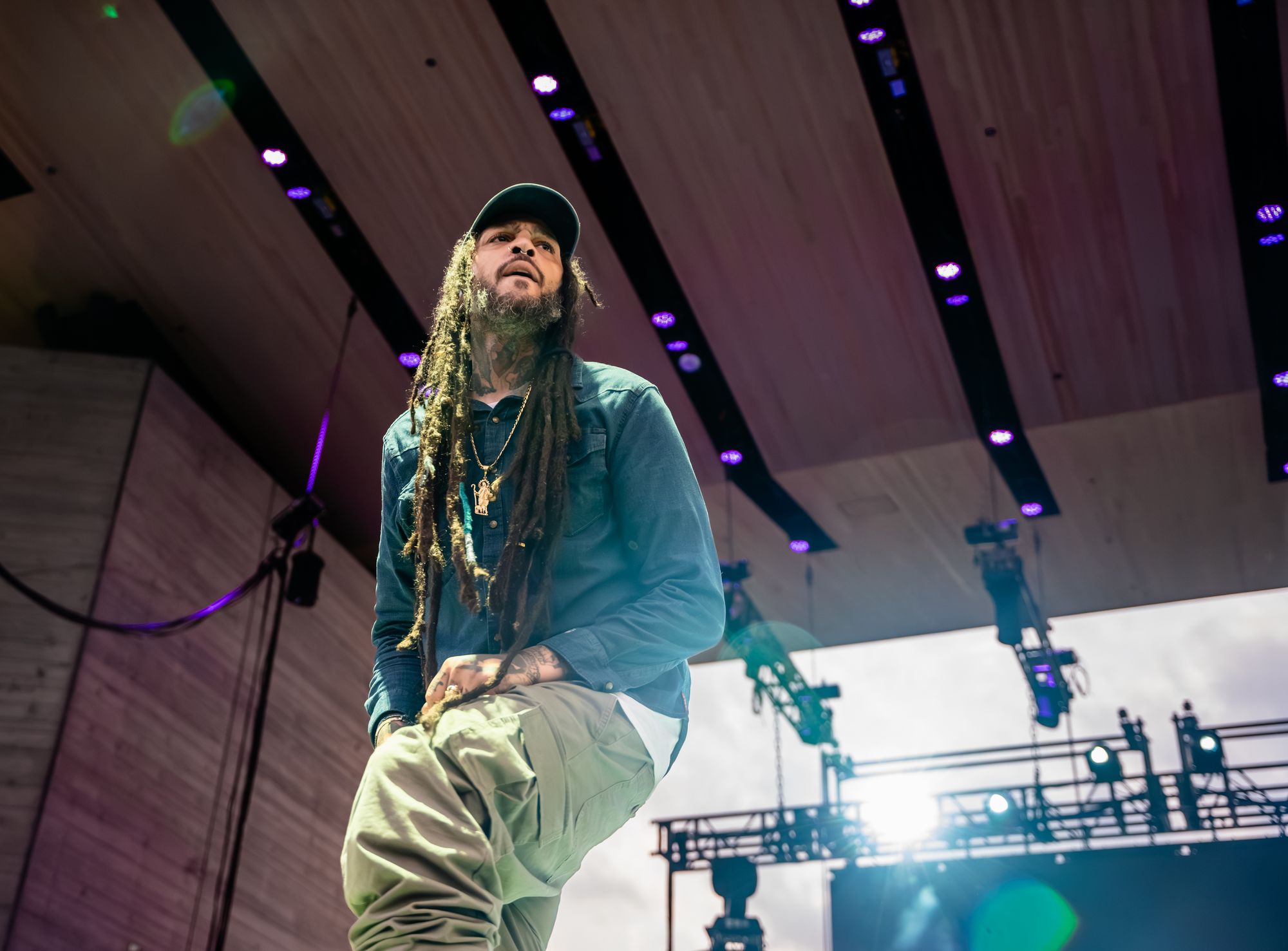 ---
ALL TIME LOW
"That's the sound of letting go playing through the stereo, bump it when you're feeling low, Now here's the sound of getting over all the shit thats taking hold of you, Just brush it off your shoulders..."
At long last, the princes of pop-punk took the stage! All Time Low has been a band for an impressive twenty years. They have endured the test of time, and grown massively in popularity. Perhaps the most impressive stat about ATL is that they still have the original lineup twenty years later - Alex Gaskarth, Jack Barakat, Zack Merrick, and Rian Dawson. They have released a whopping nine studio albums and played festivals worldwide, including the famous Warped Tour (RIP). The quartet has collaborated with blackbear, Demi Lovato, Blink-182, Good Charlotte, and more. Their latest release, "Fake As Hell", features eight-time Grammy Award-nominated and multi-platinum artist, Avril Lavigne.
After having been a massive fan of ATL for so long, seeing them is like reuniting with old friends. The guys were all smiles as they took the stage, clearly in love with what they do, even after all of this time. There's nothing quite like capturing a band that loves truly loves performing!
ATL featured a very large screen behind them, which started off with a QR code for the audience to help choose their setlist. This was a nice personal touch, which was impressive for a band of their size. The screen eventually transitioned into a cassette tape deck, changing radio stations until the band finally appeared.
Their setlist spanned their entire impressive discography, and was sure to delight everyone in attendance, whether they were a longtime fan or someone new to their music. Kicking off with "Lost in Stereo", the night started off with a bit of nostalgia, but they definitely threw in newer hits as well. I had seen them a couple times in the past, and they just get better and better! In conclusion, this was truly a night to remember. The band's undeniable chemistry, exceptional musical talent, engaging stage presence, and genuine connection with their fans made it an unforgettable experience. Whether you're a die-hard fan or someone new to their music, an All Time Low concert is a must-see event that delivers a high-energy, emotionally charged, and thoroughly entertaining night of music.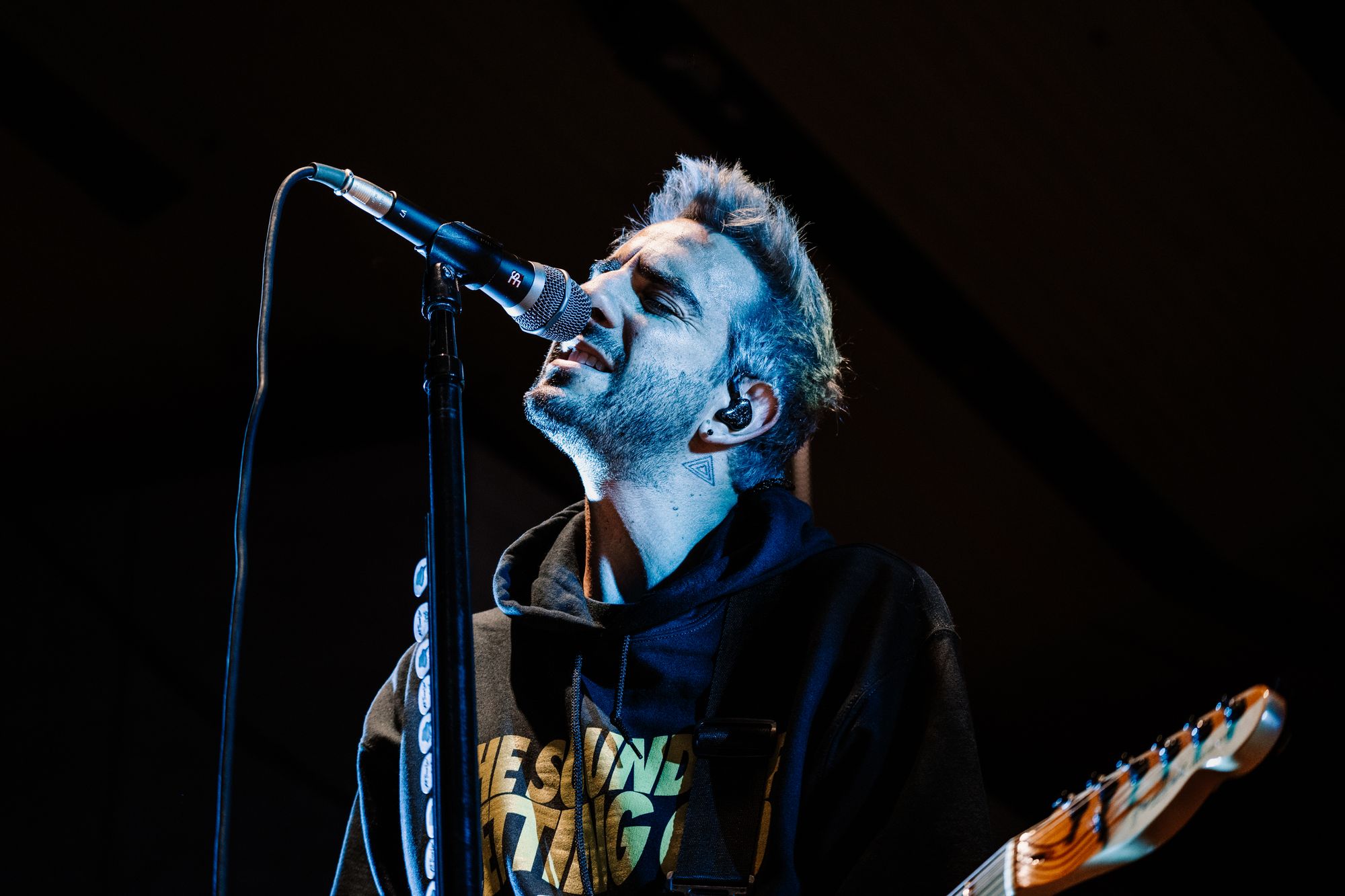 ---
SETLIST (VIA SETLIST.FM)
LOST IN STEREO / DAMNED IF I DO YA (DAMNED IF I DON'T) / SIX FEET UNDER THE STARS / POPPIN' CHAMPAGNE / MODERN LOVE / TELL ME I'M ALIVE / SLEEPING IN / HEROES / BOULEVARD OF BROKEN DREAMS (COVER) / BASKET CASE (COVER) / LONGVIEW (COVER) / PMA / NEW RELIGION / DARK SIDE OF YOUR ROOM / FAVORITE PLACE / THE WAY YOU MISS ME / MISSING YOU / THE SOUND OF LETTING GO / CALM DOWN / THE IRONY OF CHOKING ON A LIFESAVER / WEIGHTLESS / MONSTERS / SLEEPWALKING / VEGAS / CUPID'S CHOKEHOLD (COVER) / DEAR MARIA, COUNT ME IN
---