by Ian Storck
The Great Heathen Tour, one of the most stacked metal tours of the winter season, makes its way to The Sylvee in Madison, Wisconsin. The tour has brought hordes of metalheads (and vikings) out in droves and the crowd is a mix of black tees, patched-up battle jackets, and full-on viking garb; detailed hairstyles and face paint included.
Cattle Decapitation is saddled with the opening slot on this absolutely loaded card. They use all of the time that they're given, blasting through six solid tracks: five from their latest studio album Death Atlas (one of the best metal albums of 2019) and a new track "We Eat Our Young," from a forthcoming album in 2023. With a tour of this caliber and so many well-respected bands within the genre, the crowd is already packing in tight and starting their circle pits.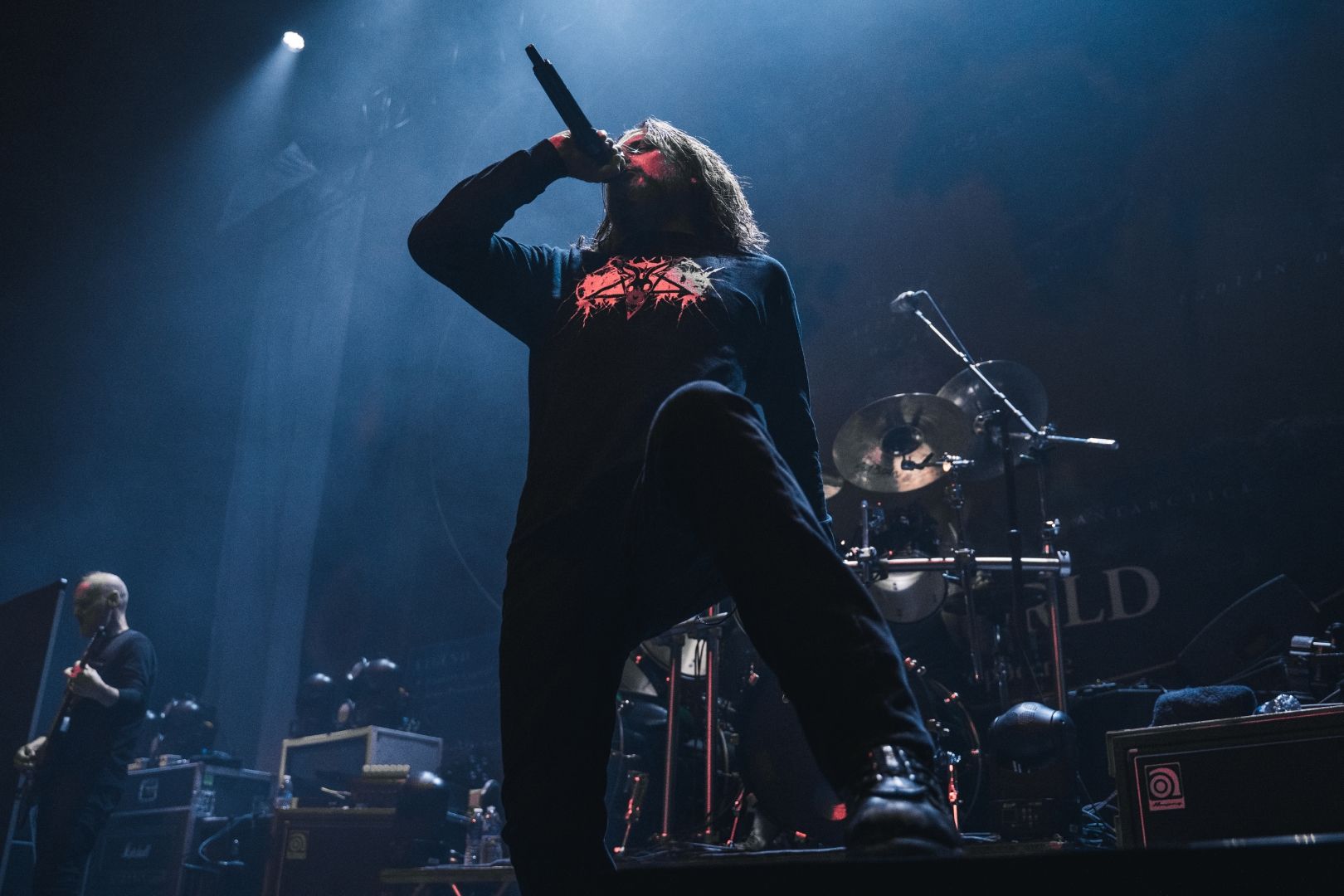 Next up, death metal legends Obituary take the stage with a crushingly heavy set. Singer John Tardy moves about the stage with a youthful energy, growling and grooving to the chunky riffs laid down by the band. After six years since their last release, they also play a new track "The Wrong Time," which will be featured on Dying of Everything, releasing in January.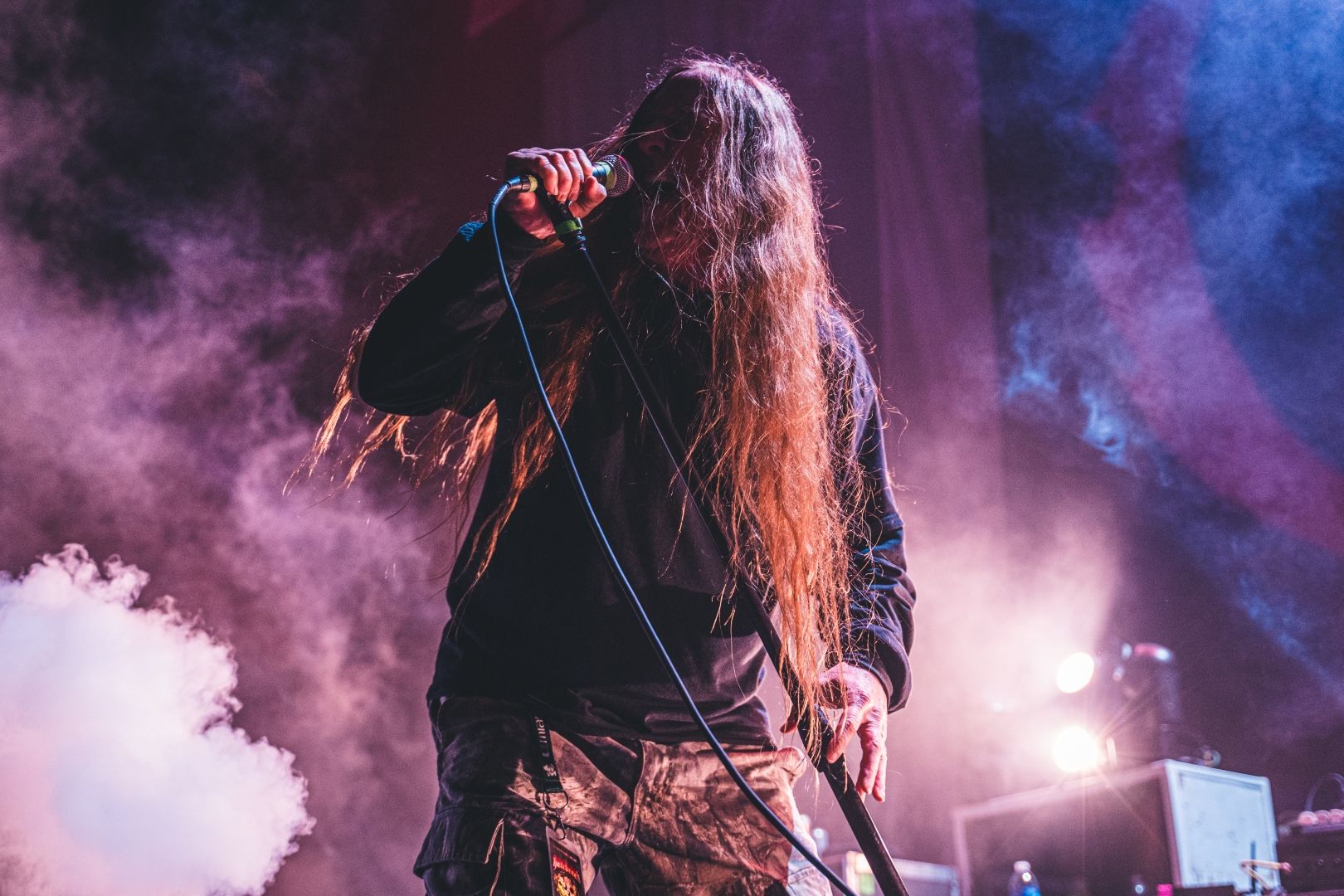 Carcass, another classic death metal outfit on this packed tour, hits the stage hard, opening with "Buried Dreams" and going on through a relentless set. Guitarist Bill Steer shreds his way through a wicked set, while Jeff Walker lifts and swings his bass around while offering up his extreme vocals. Their set pulls most of their tracks from the classic albums Heartwork and Necroticism: Descanting The Insalubrious, but also pulls from their latest release: 2021's Torn Arteries.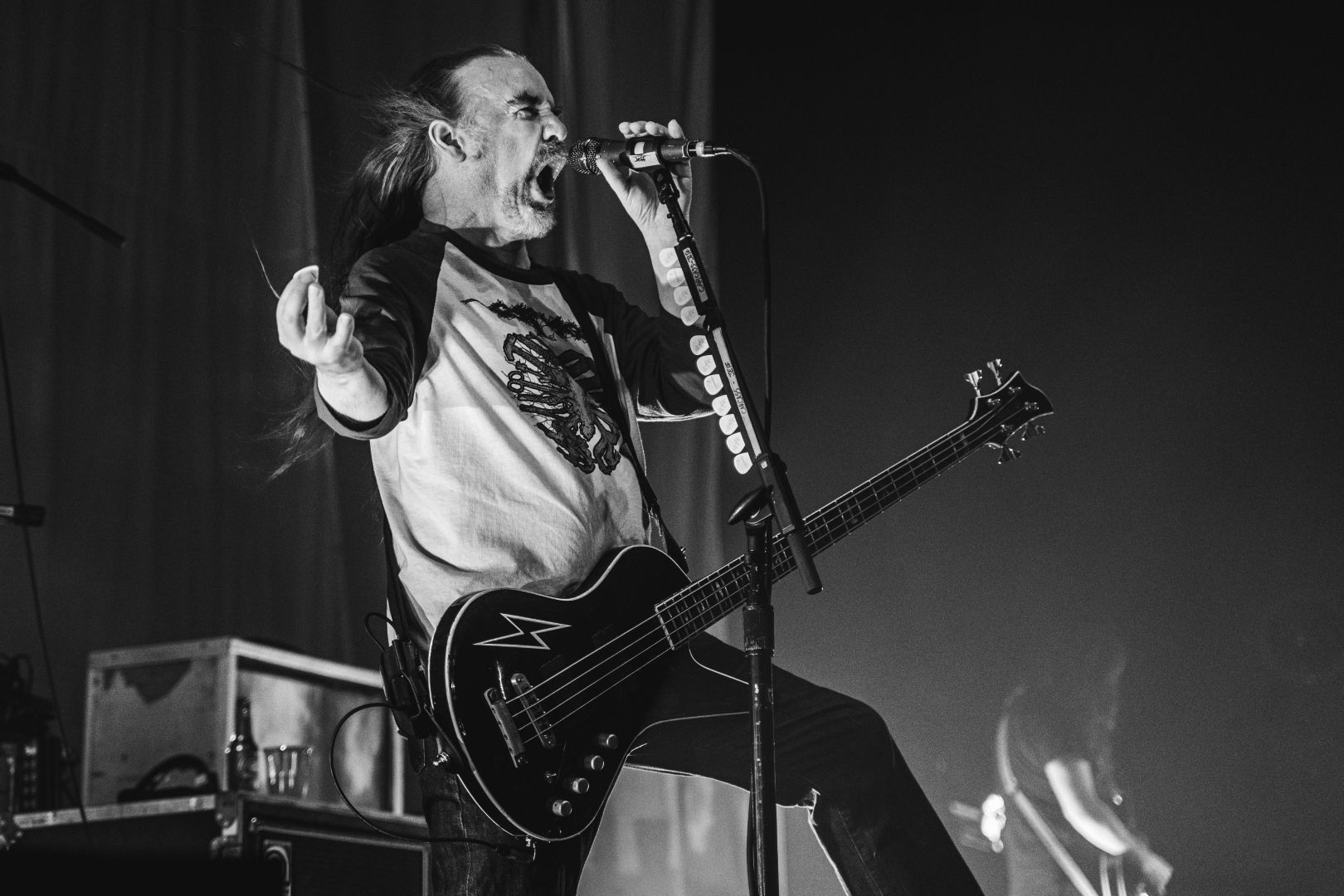 The time has come for the viking metallers Amon Amarth to unleash their resounding power upon the eager crowd. While the large stage setup, featuring statues of gods and a longship, is only a fraction of the scale of the full tour, none of the atmosphere and presence is lost on the enthralled crowd. The fantasy world is complete with appearances by the God of mischief, Loki during "Deceiver of the Gods," and a sword and shield viking battle taking place.
During "Put Your Back Into the Oar," almost all of the fans in the pit sat on the ground and began to row and chant "Row. Row. Row." Vocalist Johan Hegg was amused and commended the crowd for being one of the most eager to do it, and having some of the most energy so far on the tour. The set had only three songs off of the latest release The Great Heathen Army, which left room for lots of tracks from their extensive discography. The full 16-song set felt like it flew by quickly, but there was not an unsatisfied face in the crowd. This is one of the most face-melting tours of the year, and you can't miss this stellar lineup.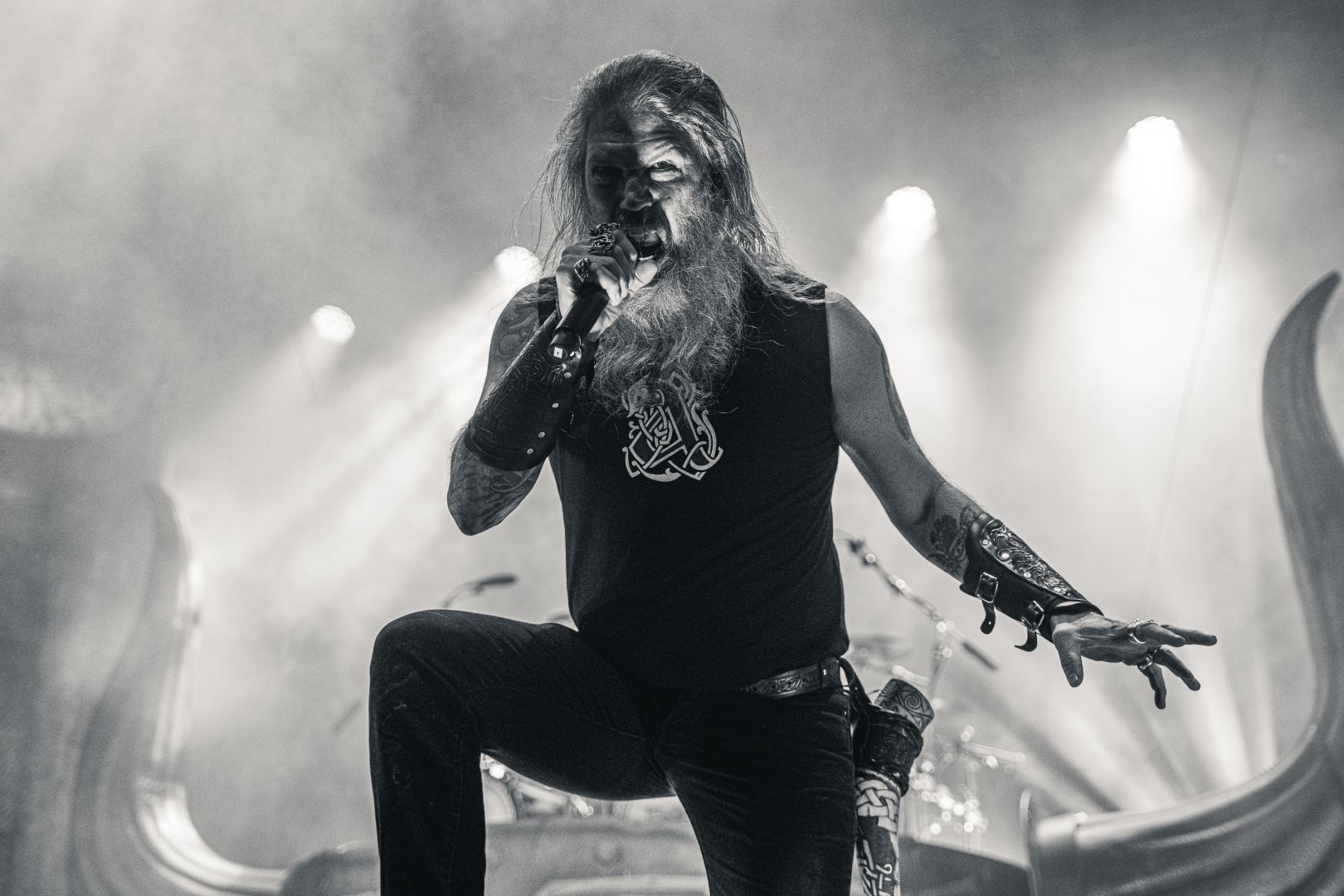 Follow Amon Amarth: Spotify / YouTube / Instagram / Facebook
Setlist:
Guardians of Asgaard
Raven's Flight
Deceiver of the Gods
Oden Owns You All
The Pursuit of Vikings
The Great Heathen Army
Get in the Ring
Destroyer of the Universe
Put Your Back Into the Oar
Cry of the Black Birds
The Way of Vikings
First Kill
Shield Wall
Raise Your Horns
Twilight of the Thunder God