by Ian Storck
It's a night of freezing rain and ice in Madison, Wisconsin, but that doesn't stop the sellout crowd from lining up around the block in anticipation of the final date of the tour. Inside, the crowd is pressed up to the front of the barricade and packed in tight. A fan tells me that they drove nine hours for the show and waited outside in line just to get their front row spot.
The show start gets pushed back 15 minutes to allow the rest of the fans in line get into the venue, but thankfully openers Fame on Fire still get a solid amount of stage time in the three-band lineup. The South Florida rock group felt like a perfect style match for this tour, and the crowd really gets into their set, especially their cover of Linkin Park's "Numb" and their track "Plastic Heart," that they attribute radio airplay support to local station WJJO.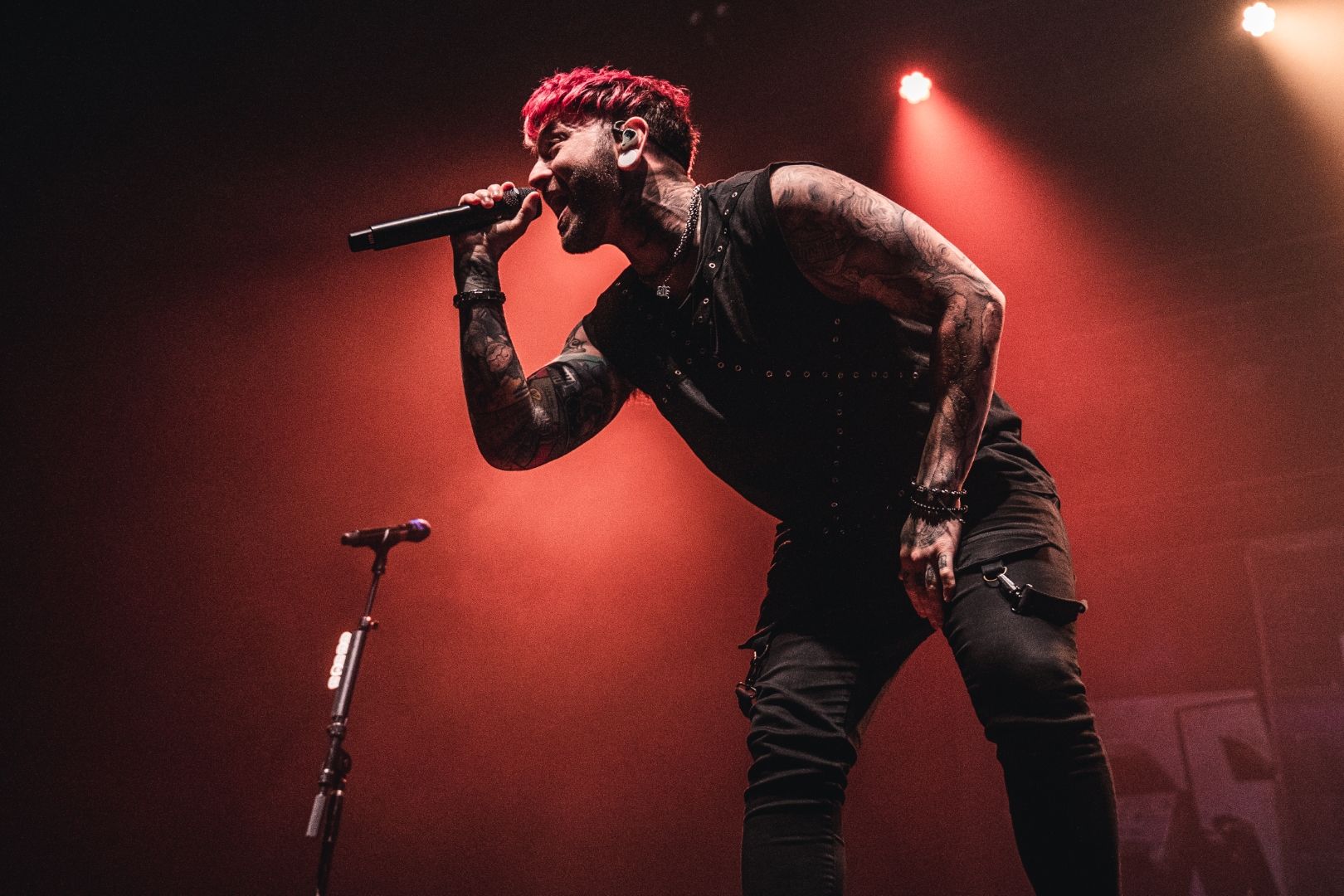 Escape the Fate takes their set way back, and almost all tracks are pre-2013, especially the This War is Ours album. New touring guitarist, and so far unconfirmed as an official member, Matti Hoffman, rocks the look and feel of the Scene era while shredding around the stage and the fans are here for it. It's a fun set, and the crowd goes wild for every recognizable intro riff, which is almost all of the songs on the set list.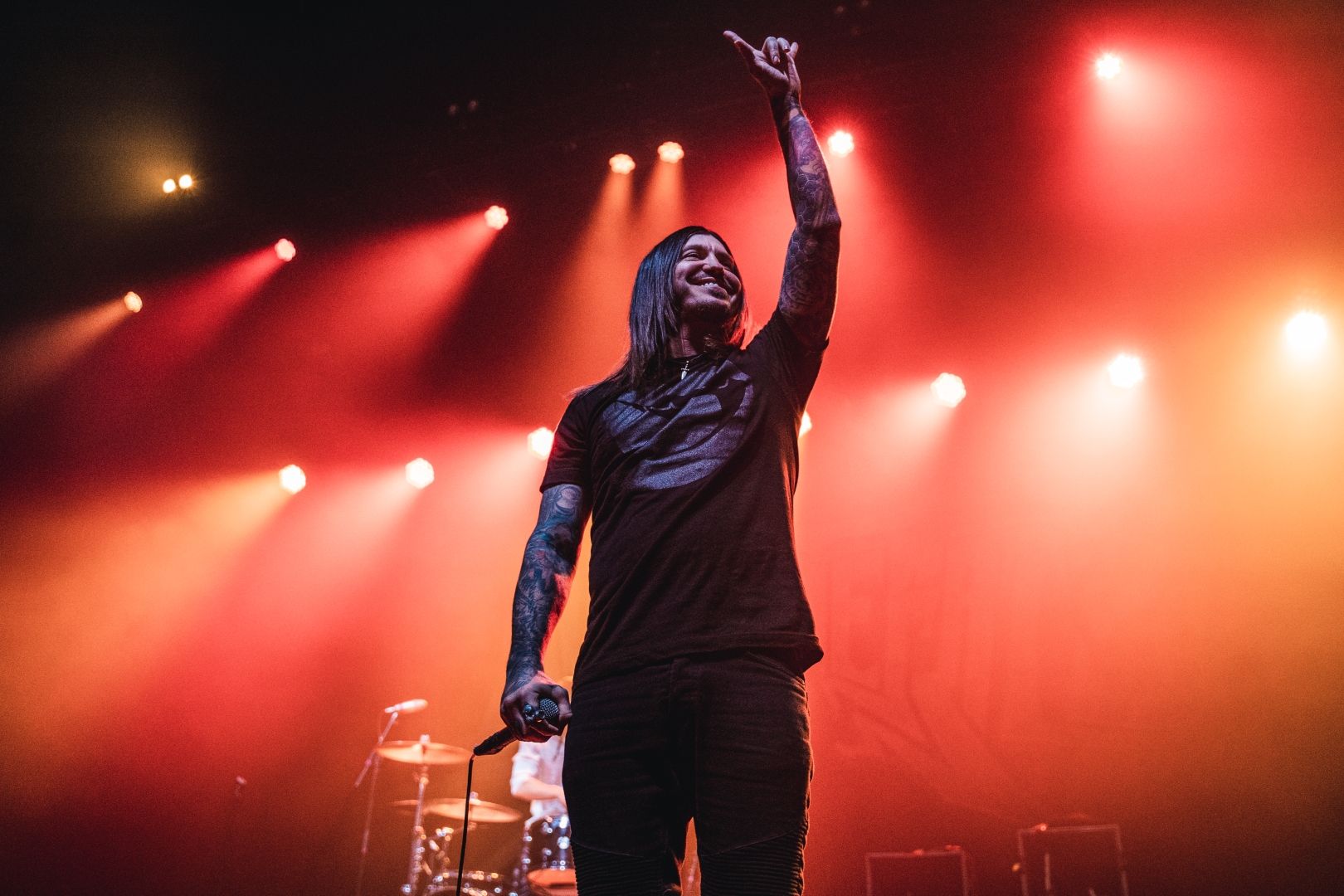 As the lights start to dim for Falling In Reverse, the "Ronnie" chants begin, and grow louder and louder until the band starts to take the stage. It's explosively loud as frontman Ronnie Radke hits the stage for the opening song "Zombified." and the moshing and crowd surfing immediately begins. Radke paces back and forth across the front of the stage, a spotlight on him, as the band sits further back on stage, mostly in shadows. It's clear that Radke is the main attraction of the show, though there are moments throughout the set where a spotlight is given to the other members and they are acknowledged in some form.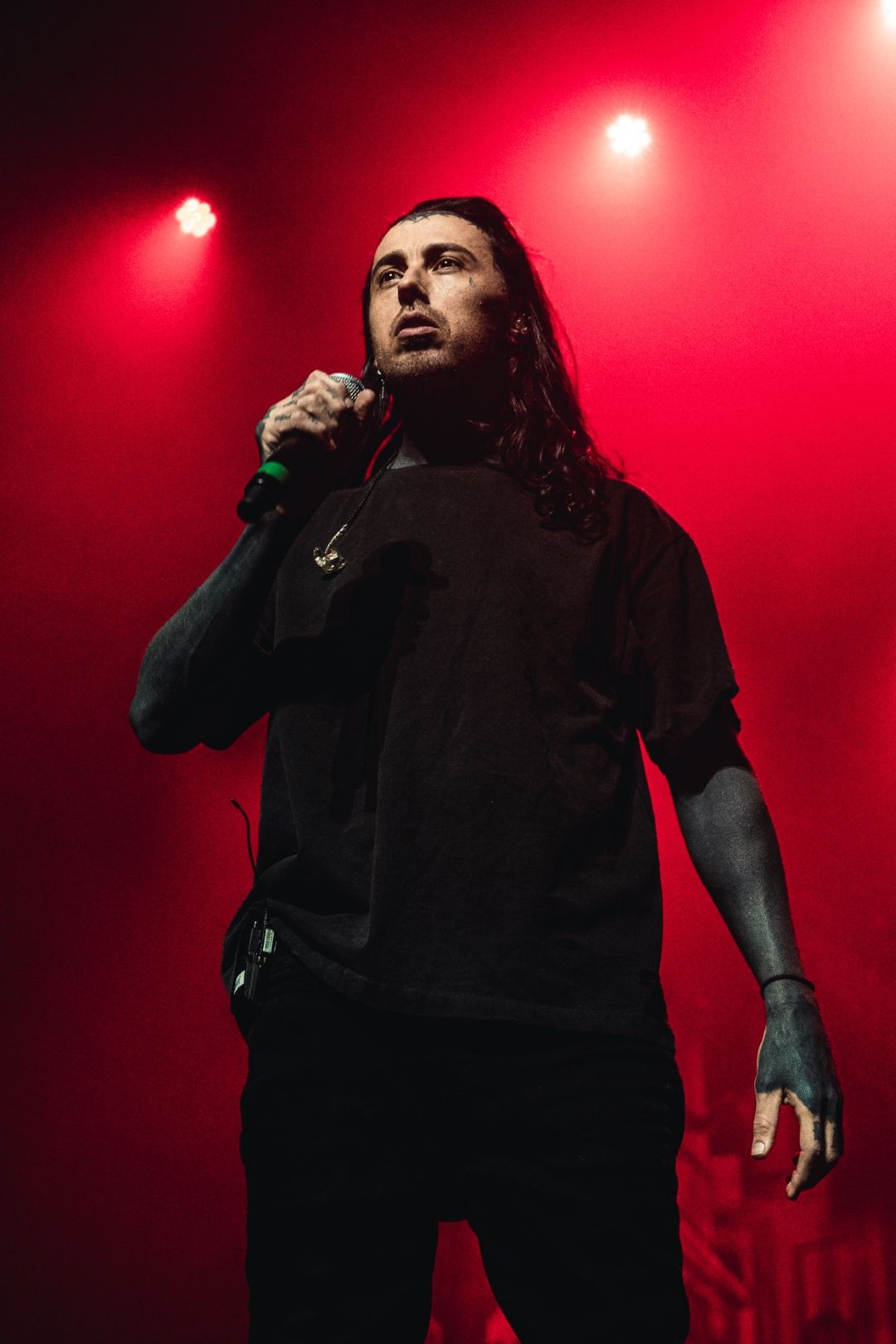 Between songs, the "Ronnie" chants continue, and the screams from the crowd are loud and unending even during the songs. Radke's performance as a frontman is certainly worth commending, as he has a presence to himself, despite being clad in a simple black tee and jeans. He offers up unique movements, facial expressions and vocal inflections which add a lot to the overall performance. The group puts on a fairly short set, but enough to keep the energy in the building going nonstop until the very end.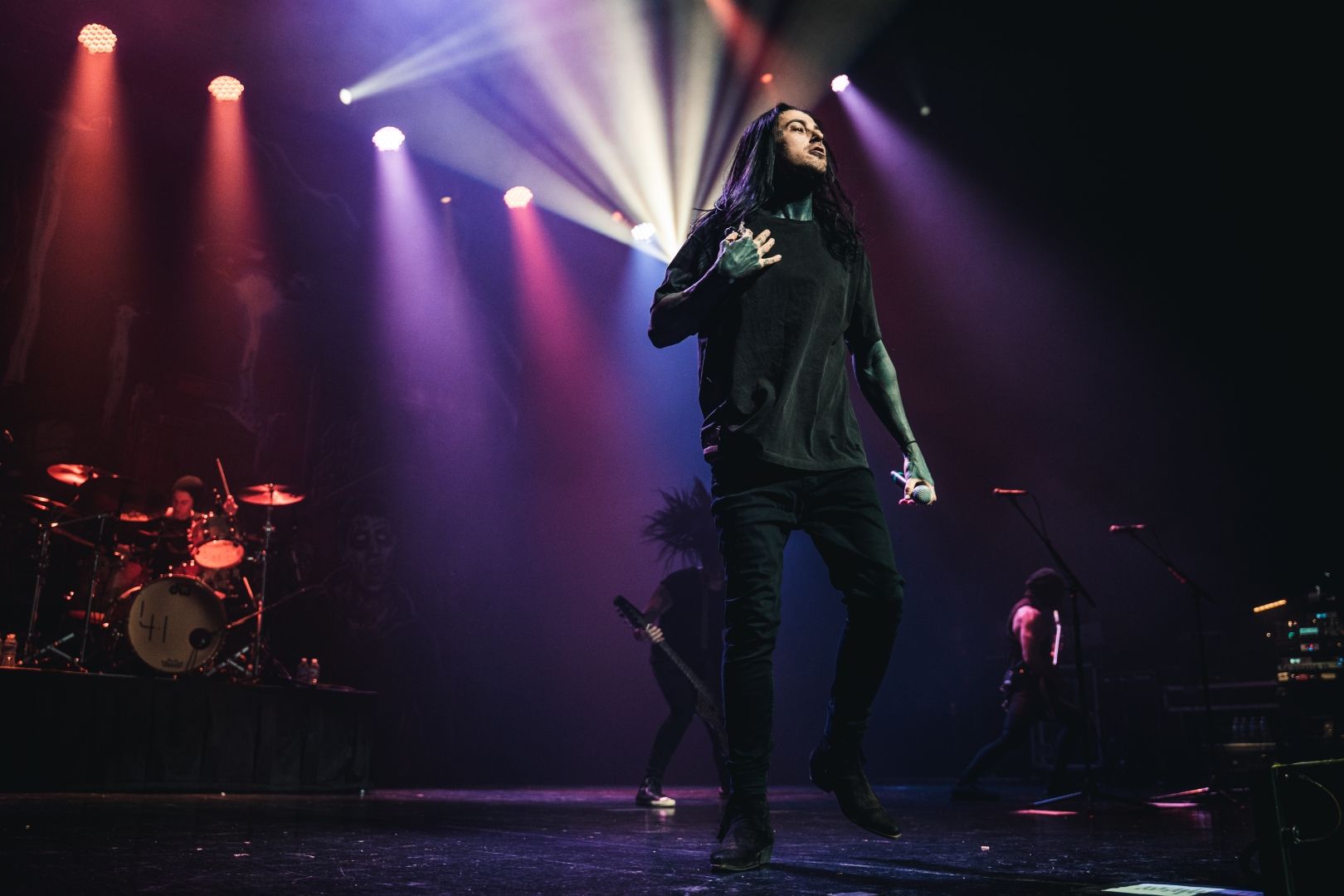 Falling In Reverse: Website / Spotify / Facebook / Instagram
Falling in Reverse and Escape the Fate will embark on tour next spring on the second leg of their Rockzilla tour featuring Papa Roach and Hollywood Undead. You can find the dates for that tour below:

Feb. 01 – Rochester, NY @ Main Street Armory
Feb. 02 – Hamiton, ON @ FirstOntario Centre
Feb. 04 – Chicago, IL @ Byline Bank Aragon Ballroom
Feb. 05 – Lexington, KY @ Rupp Arena
Feb. 07 – Huntsville, AL @ Von Braun Center Arena
Feb. 08 – Biloxi, MS @ Mississippi Coast Coliseum
Feb. 10 – Johnstown, PA @ 1st Summit Arena
Feb. 11 – Greensboro, NC @ Greensboro Special Events Center
Feb. 13 – Youngstown, OH @ Covelli Centre
Feb. 14 – Kalamazoo, MI @ Wings Event Center
Feb. 16 – Wichita, KS @ Hartman Arena
Feb. 18 – Irving, TX @ The Pavilion at Toyota Music Factory
Feb. 19 – Houston, TX @ 713 Music Hall
Feb. 21 – Rio Rancho, NM @ Rio Rancho Events Center
Feb. 22 – Colorado Springs, CO @ Broadmoor World Arena
Feb. 24 – Missoula, MT @ Adams Center
Feb. 27 – Edmonton, AB @ Edmonton Convention Centre
Feb. 28 – Calgary, AB @ Big Four
Mar. 02 – Abbotsford, BC @ Abbotsford Centre
Mar. 03 – Portland, OR @ Veterans Memorial Coliseum
Mar. 05 – Seattle, WA @ Angel of the Winds Arena