I recently had the chance to talk with Jordan Sokel, lead guitarist, vocalist and founder of the Annapolis Maryland based trio, Pressing Strings ahead of their new album ...And I For You out July 14th via Warren Haynes' Evil Teen Records. You can check out our conversation below.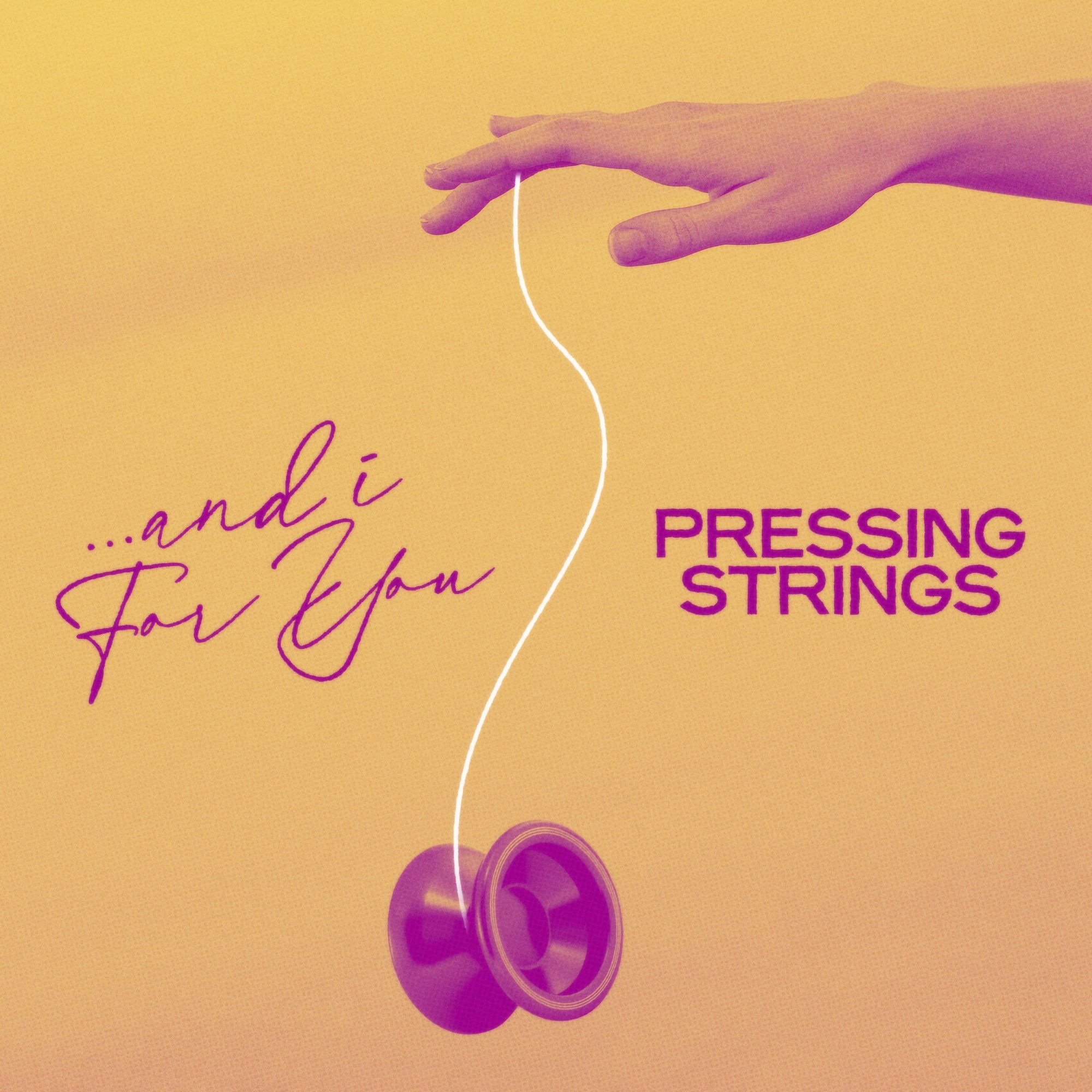 MSM: Is there an origin story to the name Pressing Strings?
JS: I wish there was an interesting story behind the name but it just seemed like fitting verbiage when we started as an acoustic duo. I liked how it was present tense and the word pressing seems important and urgent. Funny though, many people who hear the name for the first time without knowing any of our music tend to assume that we are a bluegrass string band.
MSM: After roughly 17 years making music and 6 albums, how would you say that your sound has evolved over the years?
JS: I've learned a lot about singing and writing songs in that 17 years. The lineup has evolved quite a bit in that time period as well and I think that we are more of a blues rock band than we were when we started. I play almost exclusively electric guitar live now where as I used to rely a lot more heavily on the acoustic.
MSM: I had a chance to check out your new album …And I For You that came out on July 14th and I've got to say you guys sounded tight and polished. How long has this album been in the works?
JS: Thank you! The majority of this album started a few years back when the pandemic halted everything. I finally bought some decent home recording gear and tracked demos for all of these songs. Some of the songs had been in the works for years before that and I finally finished them during that downtime. That was the first time that I had put that much pre-production into a record as opposed to primarily using the voice memo app on my phone so the result was a record that was a lot more realized and as you said "polished."
MSM: I'm digging your sound, it's kind of bluesy and soulful with a danceable quality to it. Are there any artists in particular that you took inspiration from when making the new album?
JS: That's pretty much exactly what we are going for musically. I think those descriptions are pretty universal and I'm proud that it's coming across that way to the listener. I'm a big Memphis soul/Hi-Fi Records fan, people like Al Green and Ann Peebles, and we definitely had some of that in mind when putting the tunes together. Especially on songs like "No One Else" and "Mercy." I'm also a big fan of Hill Country Delta Blues artists like Junior Kimbough and R.L. Burnside and I wanted to try a little modern spin on that hypnotic blues style on "Down For You" and Sam Cooke on "When The Morning Comes."
MSM: What is your favorite song off of the new album?
JS: I really like the way "Mercy" came out.
MSM: You've guys have been on tour pretty much all year, do you have any favorite venues or cities to play?
JS: We just opened for Toad the Wet Sprocket at a really nice venue called The Warehouse at FTC in Fairfield, CT and fell in love with that place. Charleston Pour House in Charleston, SC is always a great time. The River Jam series at The U.S. National Whitewater Center outside of Charlotte is a pretty amazing setting to play a show. Also, Salvage Station in Asheville, NC.
MSM: Are there any venues you'd like to play that you haven't been able to yet?
JS: Tons! Red Rocks, of course, The Gorge, The Fillmore SF...
MSM: Do you have a favorite song to perform live?
JS: I've really been diggin playing the entire new record lately. There's a lot more harmonies going on and that's a relatively new and exciting thing for this band with the addition of our drummer Justin Kruger. "Your Love" seems to always get the heads bobbing.
Check out the new music video for "Your Love" here
MSM: Do you have any advice for young artists who are just starting out?
JS: If it's a band, hang out a lot and have honest discussions about everyone's expectations for the band and what their limits are. The last thing you want to do is have your time and effort wasted by someone who is just doing it for a hobby or the social aspect of it.
MSM: I see you're coming back to the Whitewater center in Charlotte for River Jam on July 20th, any plans to try to get a little whitewater rafting in before your set?
JS: As much fun as that sounds, we'll be driving down from Maryland that day and I think it might be too much to pull off. The zipline seems more likely!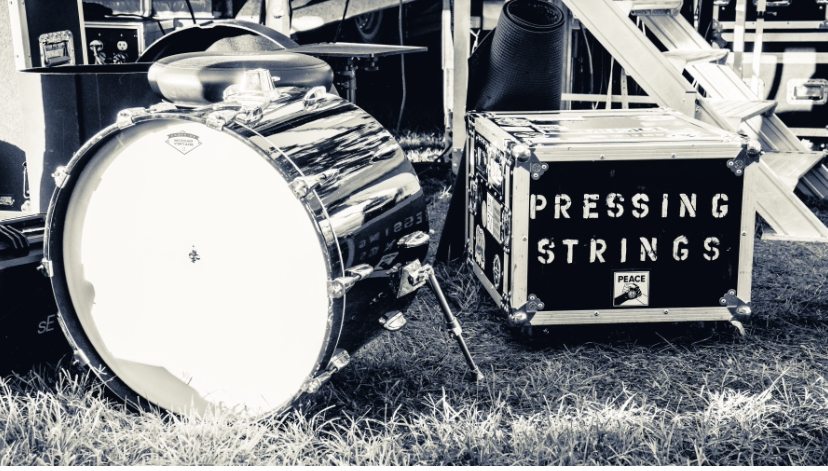 PRESSING STRINGS TOUR DATES
July 20 – Charlotte, NC @ River Jam at US National Whitewater Center
July 21 – Dunbar, WV @ Live at The Shop
July 27 – High Point, NC @ Stock & Grain
August 2 – Greeley, CO @ Moxi Theater
August 4 – Colorado Springs, CO @ Oskar Blues Grill & Brew
August 5 – Denver, CO @ Cervantes' Masterpiece Ballroom & Other Side
August 9 – Omaha, NE @ Slowdown
August 10 – Kansas City, MO @ Knuckleheads
August 19 – Ardmore, PA @ Ardmore Rock N' Ride
August 25 – Berlin, MD @ Burley Oak Brewing Company
September 9 – Stevensville, MD @ Cult Classic Brewing
---
FOLLOW PRESSING STRINGS:
Website | Facebook | Instagram | YouTube | Spotify
Photos and video provided by Pressing Strings