by Jason Gonzales
Bay Ledges brought their infectious indie-pop sound to Quartyard in San Diego on May 5th, delivering a high-energy performance that had the crowd dancing and singing along from start to finish. Zach Hurd, the mind behind Bay Ledges, led the crowd through a setlist of fan favorites and new tracks, showcasing his signature style of catchy melodies and introspective lyrics.
Hurd's on-stage presence was vibrant and engaging, as he danced and swayed to the music, constantly interacting with the crowd and drummer Kyle Kelly-Yahner to keep the vibes upbeat and fun throughout the whole performance.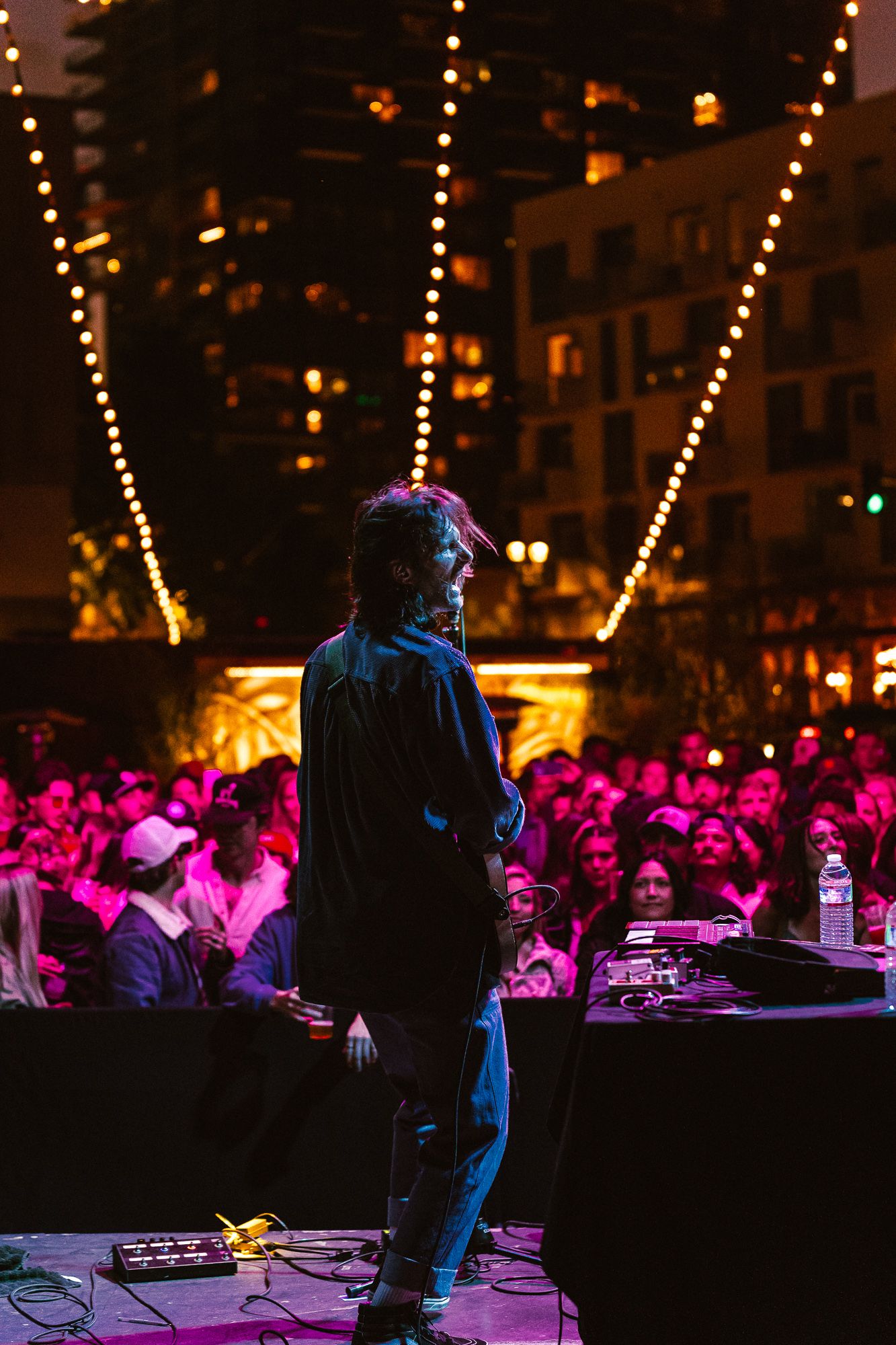 The setlist included some of Bay Ledges' most popular songs, such as "Safe", "Mango", and "In Water", as well as a cover of LCD Soundsystem. The crowd particularly loved "Like A Bird", which had everyone singing along to the catchy chorus, and "Walk Away", which featured Hurd's soulful vocals and a driving beat.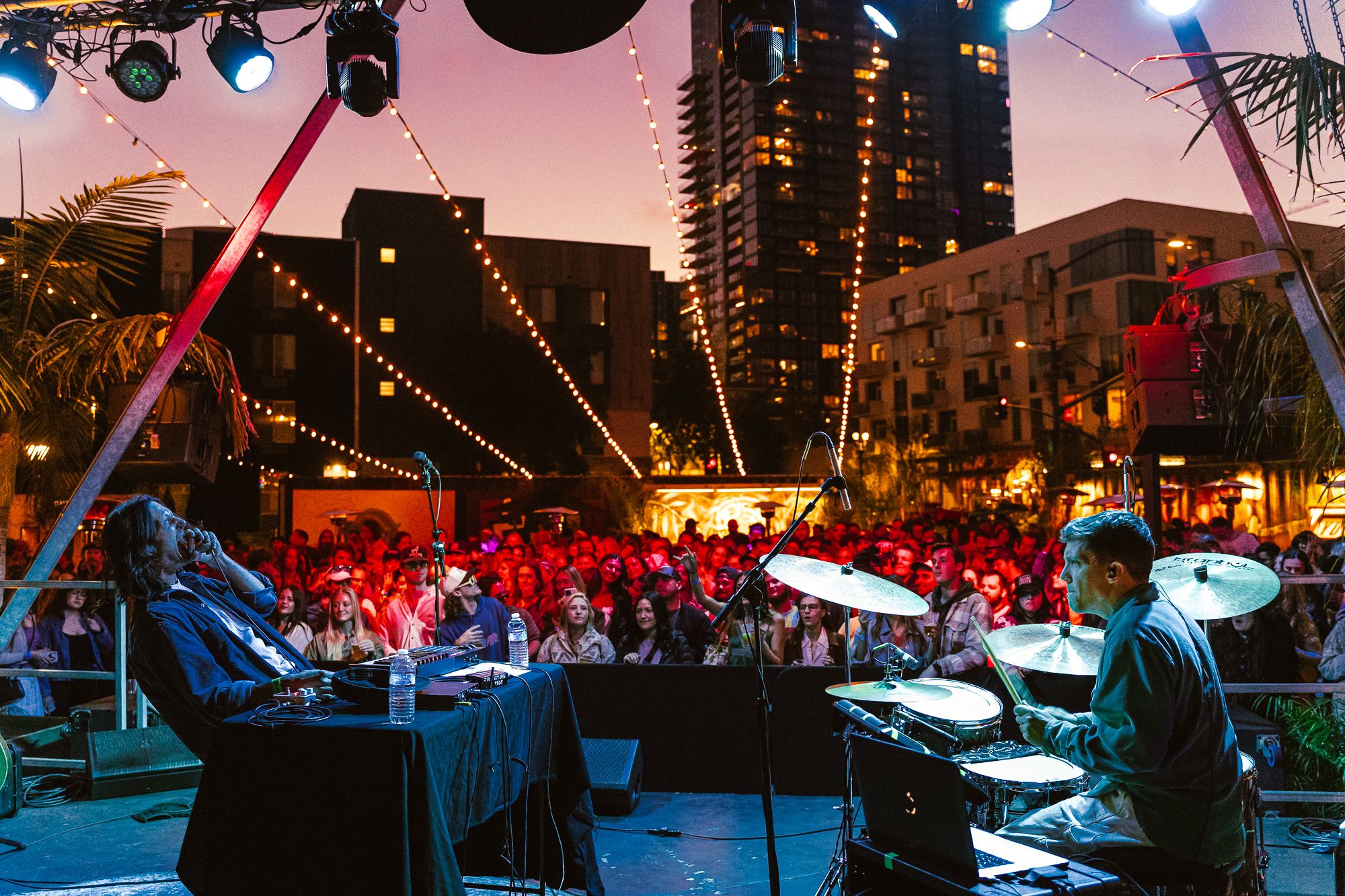 Overall, Bay Ledges' performance at Quartyard was a fun and vibrant showcase of their unique sound and on-stage presence. Fans of indie-pop music should definitely check out this up-and-coming artist on their next tour.
Setlist:
• Like A Bird
• In Water
• Sun Sun Sun
• Float
• I Wonder/Changing
• Walk Away
• Between
• Keep Going
• Safe
• Mango
• June
• Wherever You Sleep
• LCD Soundsystem Cover
• Straight Jacket
• In Your Head