by Chloe Sarmiento
A little over the halfway point of her North America Beatopia tour, Beatrice "Bea" Kristi Laus, better known as Beabadoobee, stumbled through the rainy city of Seattle to preform at the Moore Theatre. Lines wrapped around the venue as the dedicated fans braved the nearly freezing temperatures to see Beabadoobee.
As show time rolled around, the support act, Lowertown, came out in full force and began stealing the show. Unfamiliar with the band prior to this show, I quickly picked up on the recurring electronic lo-fi beats mixed with punk influences and forward lyricism. Multiple times throughout the set, the lead singer, Olivia Osby, kneeled down to sing directly in the faces of those in the first row. Fans reciprocated that same high energy by jumping and screaming, making the venue rumble. With how much energy the crowd gave during the opening set, I had no idea what to expect when Bea's set rolled around.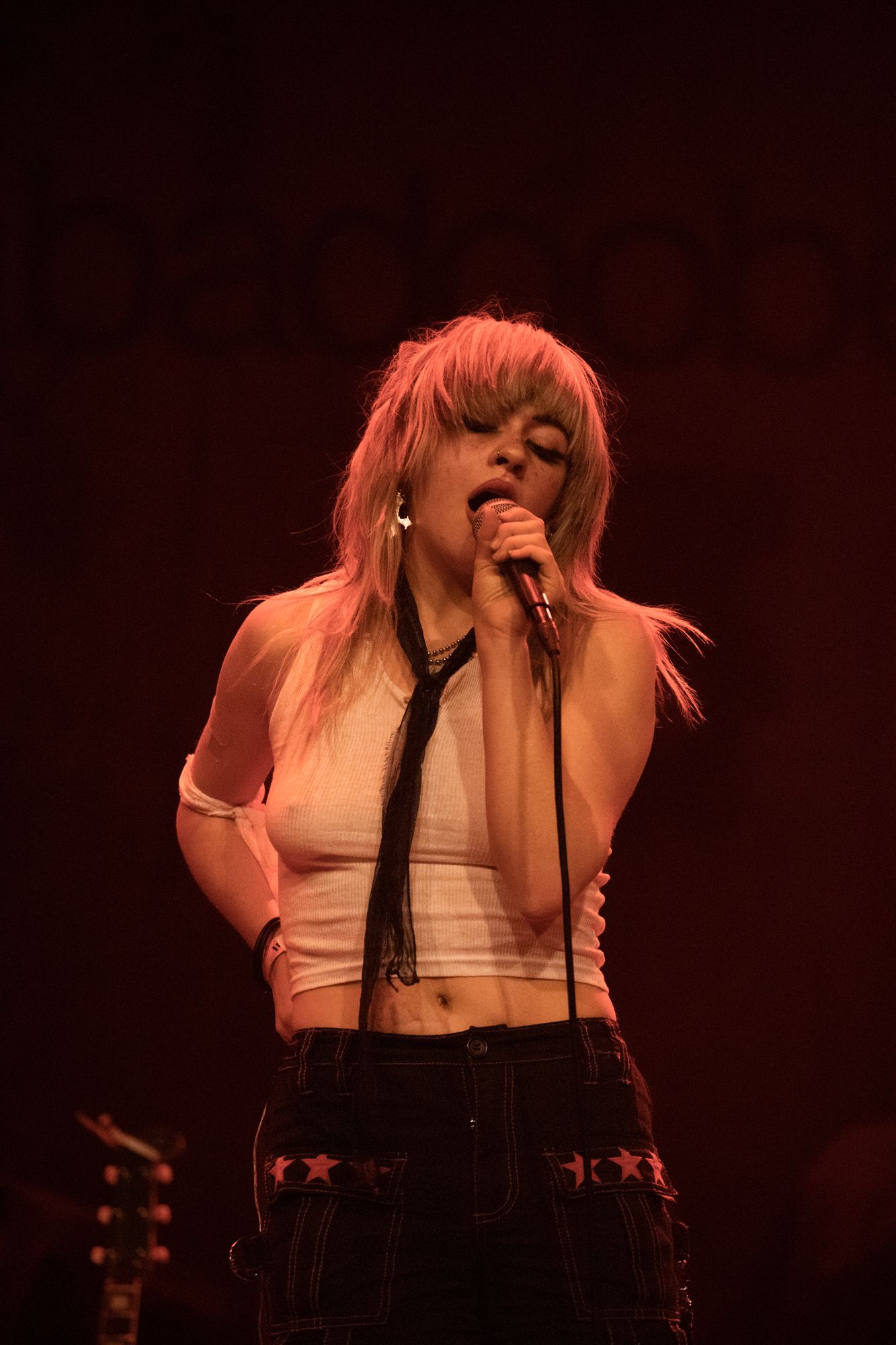 Bea walked onto stage to an almost deafening level of screams from her supporters, to which she responded with a grin. Wasting no time at all, the artist jumped straight into "10:36", as the three tiered venue erupted. Other notable songs on the setlist consisted of "She Plays Bass", "Talk", and her most popular song, "Coffee".
One thing Beabadoobee does exceptionally well is being able to blend her soft voice with powerful indie rock instrumentals. Bea's discography is a collective mixture that ranges from melancholic ballads to upbeat 90s-esque alternative music, making sure that everyone is bound to find one song they like.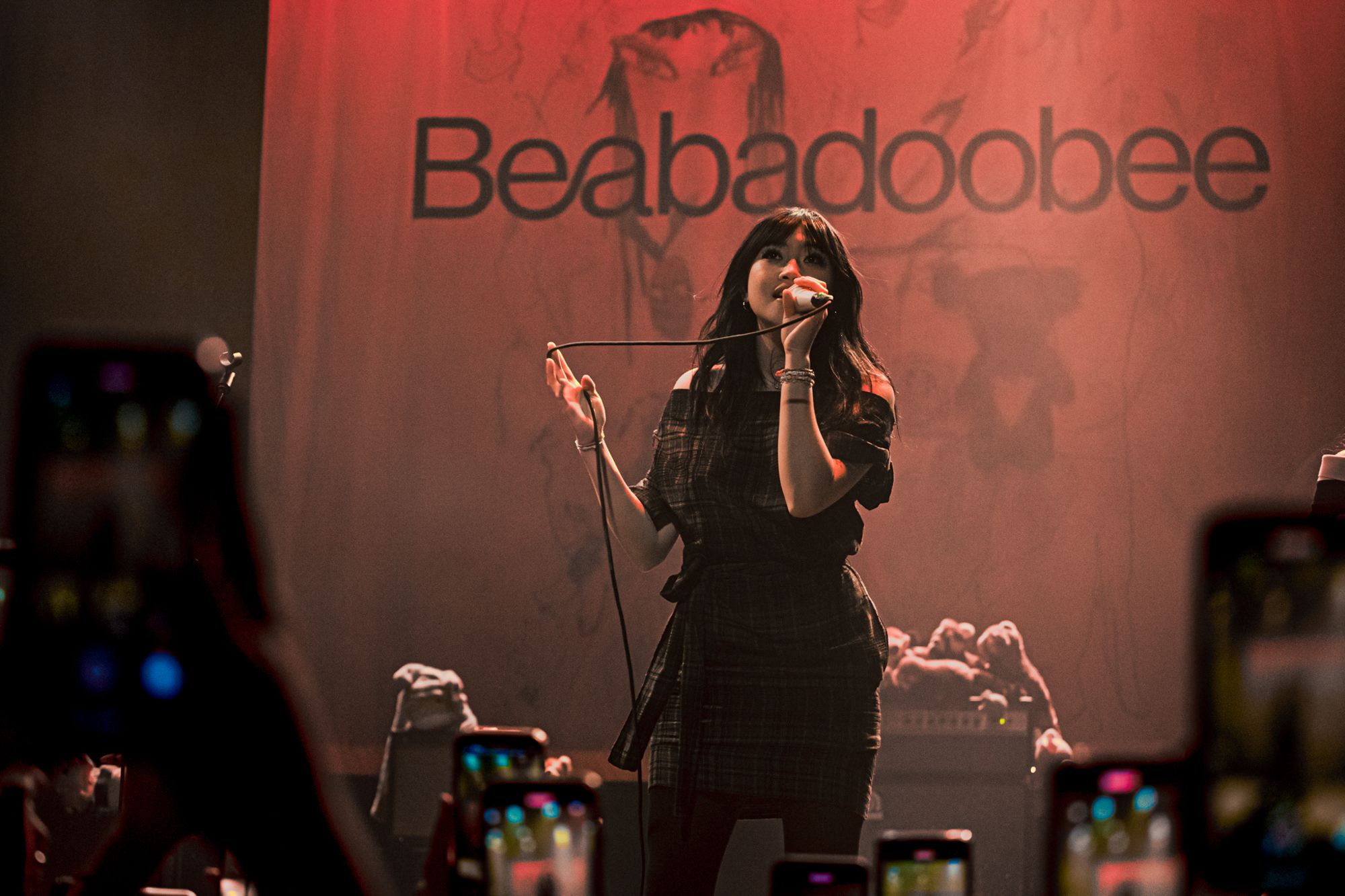 The artist seemed comfortable on stage and the show often felt like a large get-together with friends. It is clear that Beabadoobee is appreciative of her fans as she never failed to keep a wide smile on her face, as fans sang along to her songs.
From headlining her own shows to soon supporting Taylor Swift on The Eras Tour, it's clear that at only 22-years-old, Beabadoobee has already reached so much success and nothing in the near future is going to change that. Be sure to catch Beabadoobee on tour here.
KEEP UP WITH BEABADOOBEE