by Daniel Turner
A busy Thursday night in Columbia's Vista district didn't stop anyone from coming out to see Manchester Orchestra's next to last stop on their Million Masks Of God Tour. Despite road closures downtown and already stressed parking, The Senate started filling up quickly when the doors opened.
Lunar Vacation was the opening act of the night. The five piece Atlanta, Georgia based group has a dreamy ethereal sound driven by progressions that feel like surf rock on sedatives. Their name is really reflective of their sound, that they have dubbed "pool rock". Their set was a reminder that music is art and given the headliner I feel like they were a perfect opening act.
Lunar Vacation: Spotify / Facebook / Instagram / Twitter / YouTube / Apple Music / TikTok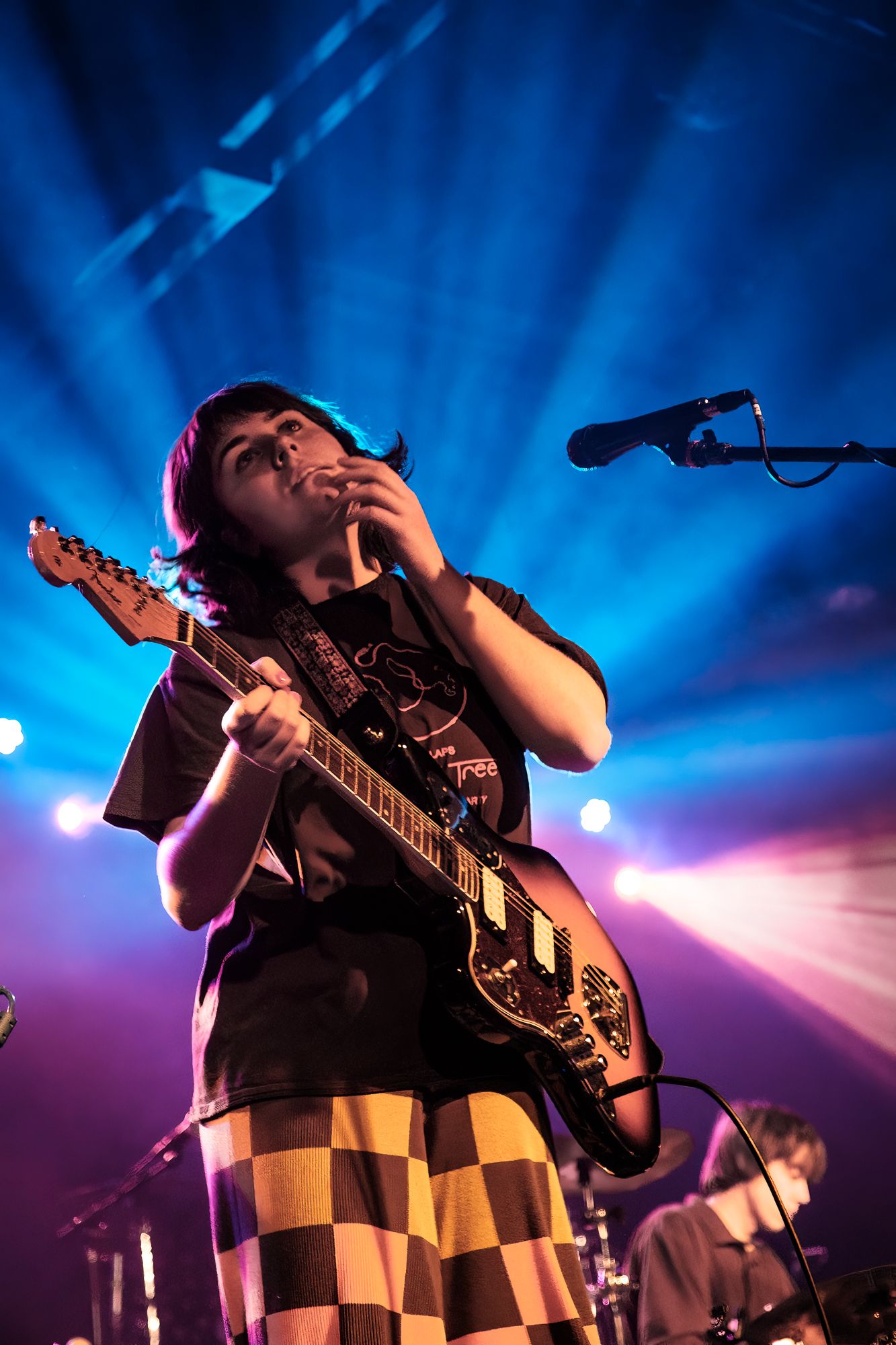 Alt rocker and TikToker Petey was up next. While Petey may be more widely known for his hilarious TikTok videos, he is also quite a talented musician. As soon as Petey took the stage, the energy kicked up a notch. He immediately grabbed a mic and started dancing his way around the stage while he sang. After the first song he donned a guitar and kept the energy coming. Petey's sound was upbeat and reminiscent of 2000's-2010's indie rock with a little bit of emo and a dash of pop punk mixed in for good measure. Coming away from their set all I could say was WOW, that was FUN! As the house lights came up after Petey's set I noticed that the venue was quickly filling up in anticipation for the headliners. Interesting side note: Petey is a Lunar Vacation fan and played his set rocking one of their shirts!
Petey: TikTok / Spotify / Apple Music / Youtube / Merch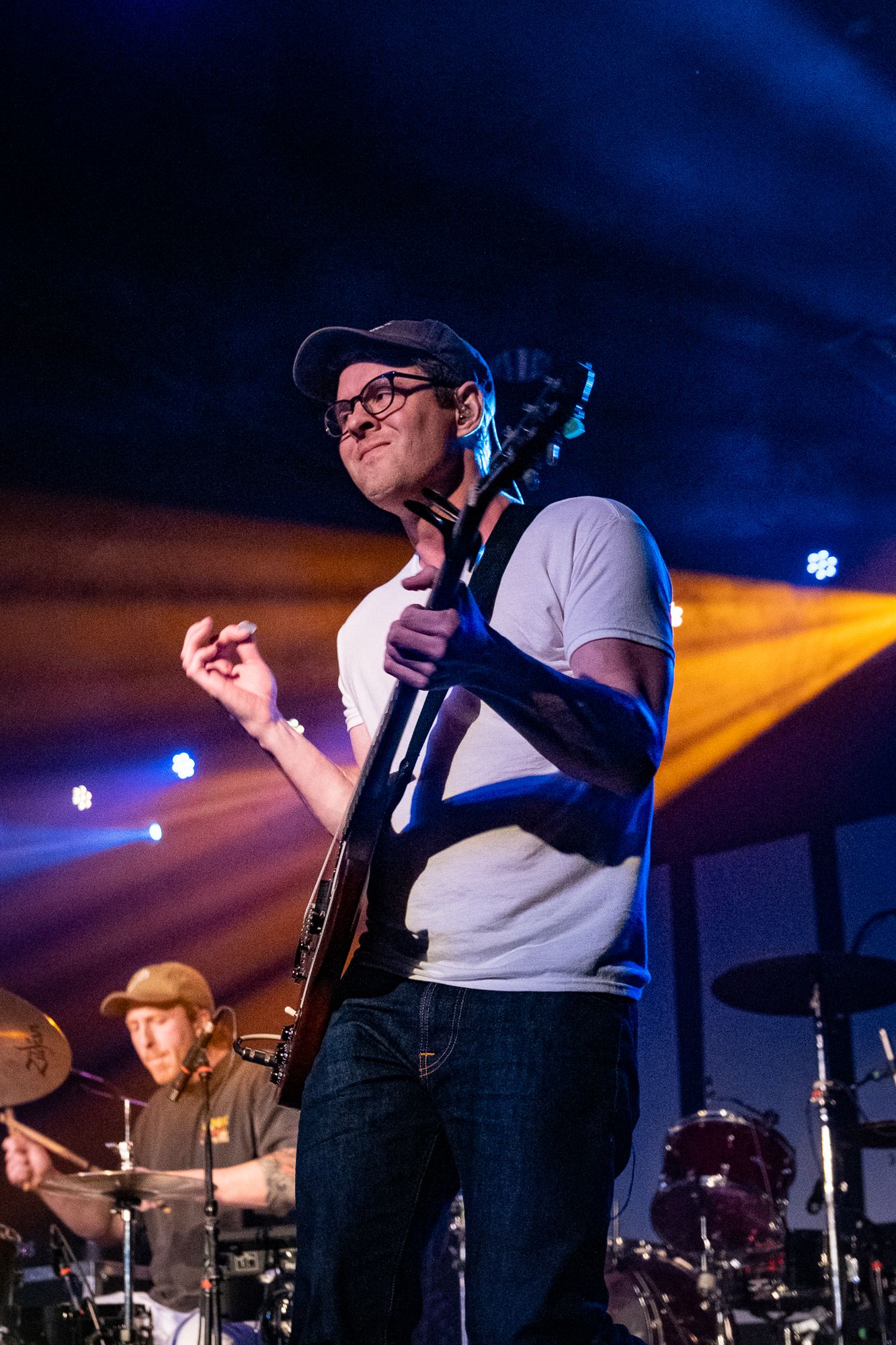 Both the house and stage lights dimmed as Manchester Orchestra took the stage to a building full of fans yelling and clapping. Seeing Manchester Orchestra perform live is a full audio and visual experience. The light show is only second to the music that it highlights. The musicians themselves spent a lot of time backlit with splashes of light hitting them at key moments. It seemed that the band wanted their music and deeply personal lyrics to be front and center, while still putting on an amazing show.
Given how long Manchester Orchestra has been around and how popular they are I was a bit surprised that they made a stop in Columbia on The Million Masks of God tour instead of Charlotte or Charleston. Singer Andy Hull offered an explanation towards the end of the show stating that " a lot of the song's we've played tonight were first performed right here" "Columbia has a special place in our hearts" Shortly thereafter they broke into an encore consisting of "Shake it out" that had the entire crowd screaming the lyrics at the top of their lungs. They closed out the night with "100 dollars" and "The Silence".
Manchester Orchestra: Website / Instagram / Facebook