With a career spanning back as early as 1994, the Indian-Canadian artist takes the stage at the Barrie Rec Room to perform for the city's most beloved fans. Bif Naked, a 90's Canadian legend among the top 150 bestselling Canadian artists between 1996 and 2016, knows how to put on a show 29 years into her career truly.
Gillian Dorella-Scott is single-handedly building up Barrie's music scene. Between running a record store and booking concerts left, right, and center, more popular Canadian artists are starting to make their way to the ever-growing city just north of Toronto. The Rec Room is located in Barrie's Park Place Plaza, which until 2008, was a significant music festival ground for artists such as Metallica, Green Day, and My Chemical Romance. Even though Park Place Plaza has been built over where the concerts used to take place, that doesn't stop artists from continuing to perform on the musically rich soil.
With each concert at the Rec Room, Gillian, who is a massive supporter of the local music scene in Barrie and Toronto, makes sure that locally based artists can take the stage before the night's headliners. Opening first was a local Barrie band that goes by the name of Not So Gentle. The band performed a half-hour set of mellow indie alternative-type songs, opening with "All Summer" and closing with "Broken Boy." Tapping my foot to each song, I longed to relisten to their work after the show, but unfortunately couldn't find their music on streaming services. However, I am keeping my fingers crossed to see their work one day available on Apple Music, hopefully.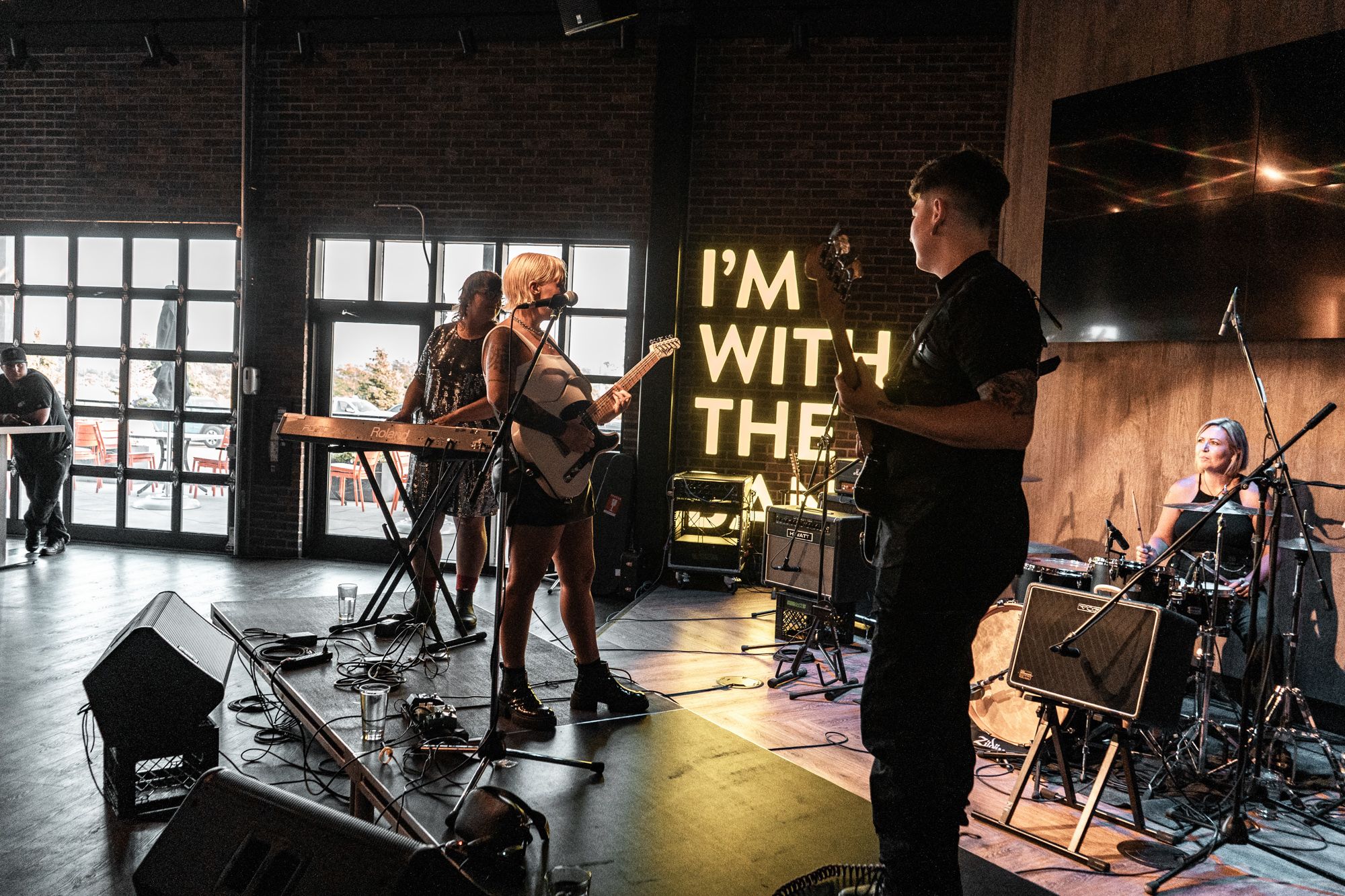 With the Not So Gentle set over, it was time for the second supporting act to take the stage. Shiv and the Carvers is a Toronto-based grunge punk band that knew how to get the crowd going in anticipation for Bif Naked. With heavy bass, slamming drums, a roaring guitar, and solid vocals for a newer band, they performed on stage as if they had been performing for years. Opening with their song (currently their only song available to stream), "Brat," the audience was moving and dancing to their music. Performing eight songs, including a rock cover of Shania Twain's "That Don't Impress Me Much," Shiv and the Carvers set closed with high energy leaving the crowds already high adrenaline anticipating Bif Naked's performance. This is the band to watch if you like heavy alternative punk music. I know I will be. Now it was time for the main event, Bif Naked.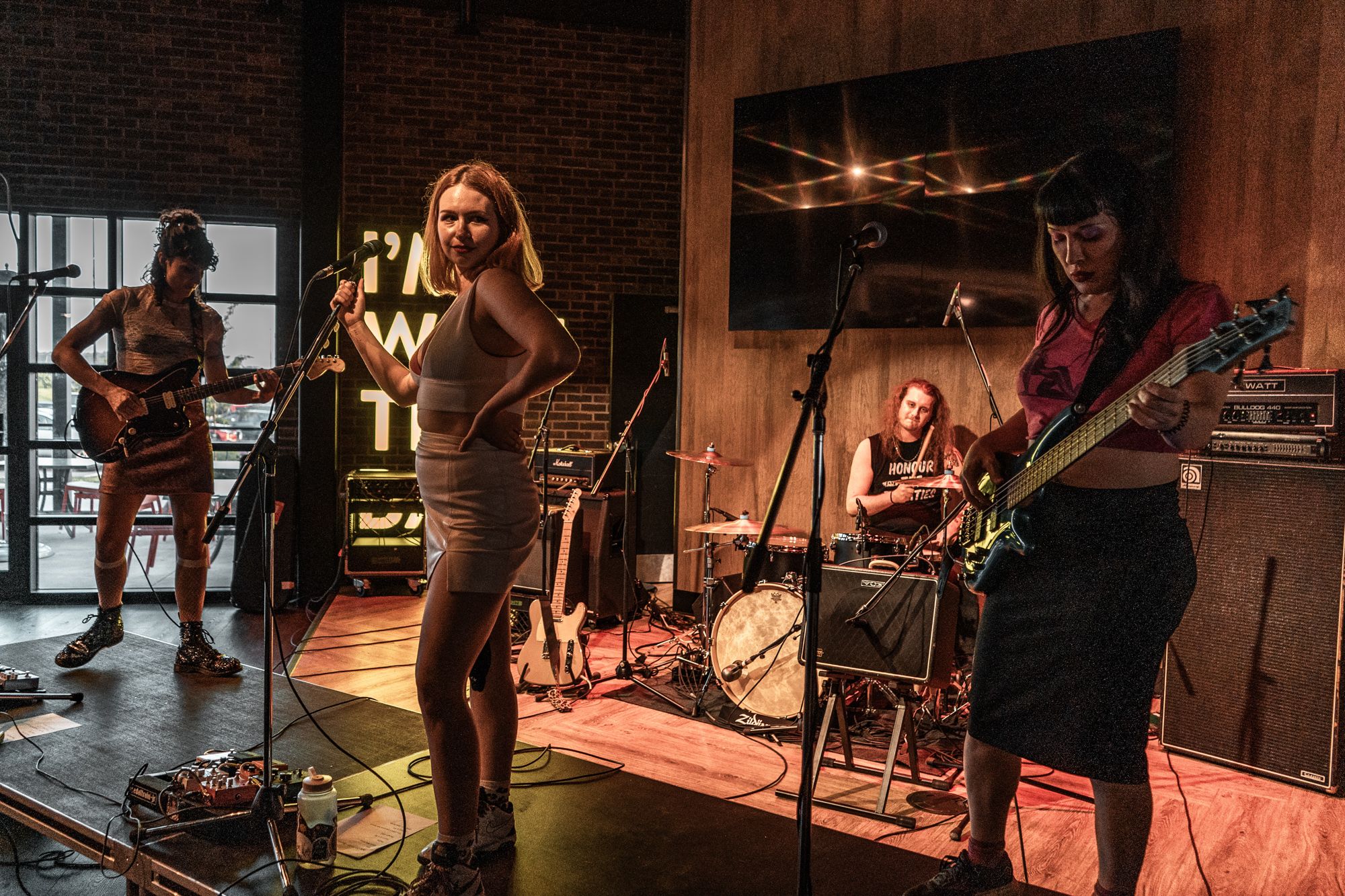 Bif Naked came on shortly after, where 500 fans moved closer to the stage to get a closer look at their favourite Canadian icon. Opening with her song "Choking on the Truth," the show was in full swing. The crowd was dancing and singing while Bif Naked belted out her vocals. Between each song she sang, Bif Naked was very interactive with the crowd, creating a personal atmosphere for her to get to know her fans better and for fans to hear never before heard stories. Bif Naked briefly talked about her times performing in Barrie over the years. She couldn't quite remember how long ago her last performance here was, but she did mention that this was the only place she had ever performed where she was threatened with a knife, and because of that, she loves Barrie.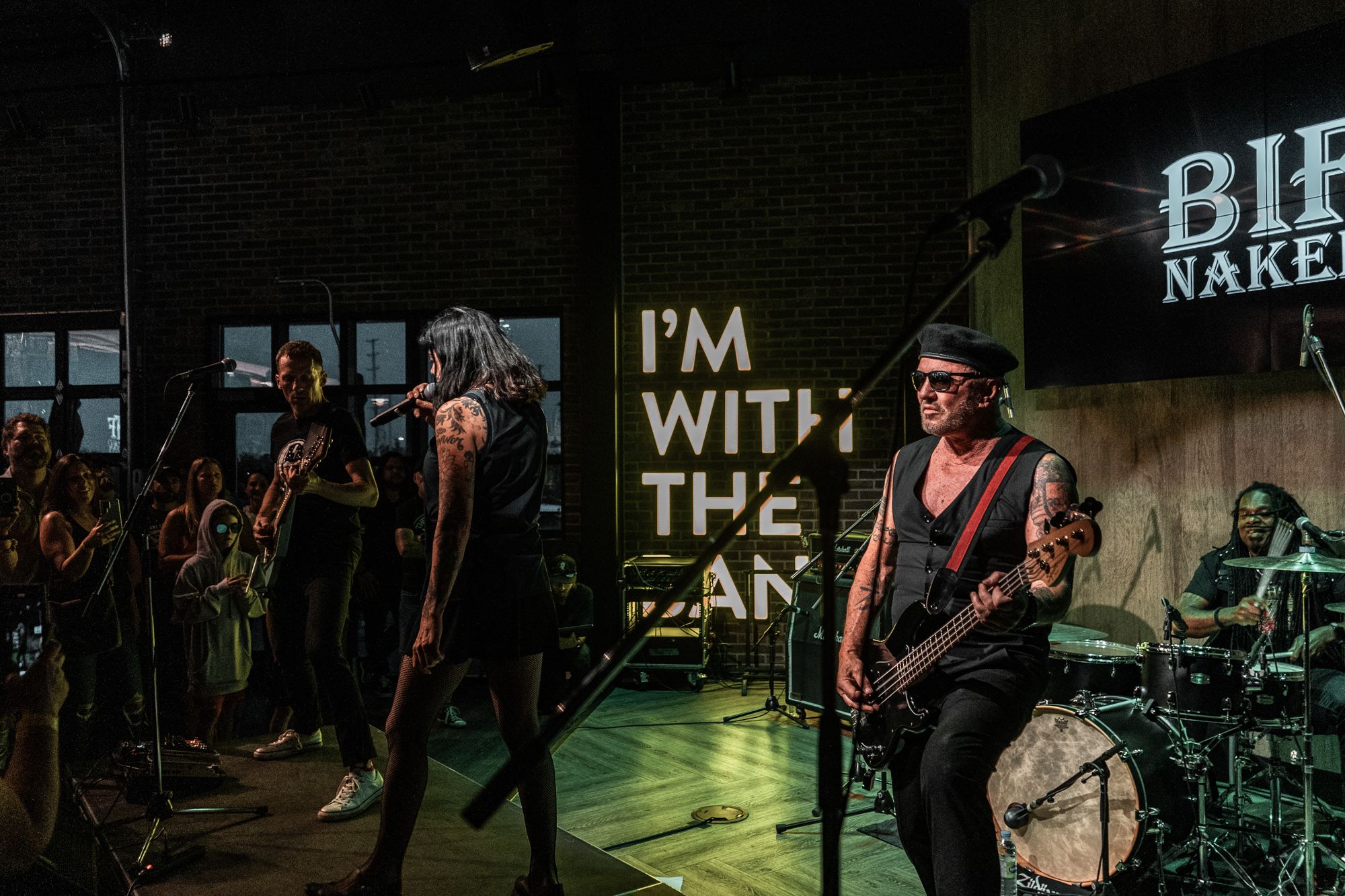 The setlist was relatively short, with only ten songs which included "Daddy's Getting Married," " Moment of Weakness," and "I Love Myself Today." Halfway through her set, after performing her song "Chotee," Bif Naked wanted to give her band a tremendous shout-out. Her bassist/ manager, Peter Karoll, controlled his bass with such power, even impressing the crowd while strumming out notes with only one hand and, in the other, holding a mic stand which he ripped up and down the neck of the bass. Chicko Misomali kept the beat going with each song, bashing on his drums. At the same time, fellow guitarist Doug Fury shredded chords on his guitar, even having a pink bra thrown his way while playing the intro to Metallica's "Master of Puppets" during his shout-out from Bif Naked.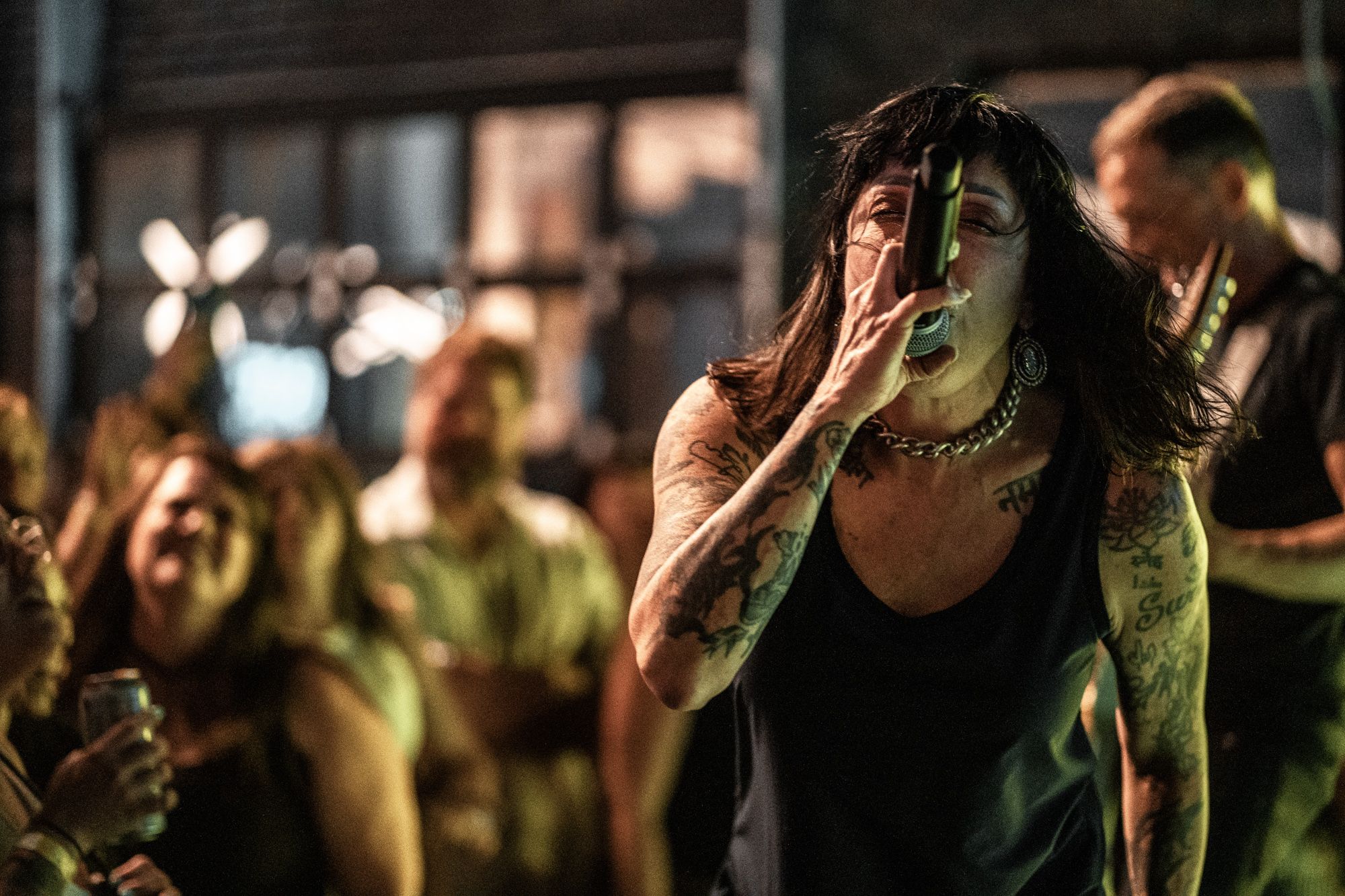 With the set nearing its end, the second to last song Bif Naked performed was "Spaceman," her highest charting song with a remix debuting at number 2 on the Canadian Digital Song Sales Billboard chart in 1998. Overall, the energy, sound, and performance of Bif Naked and her band were something to behold, and if you ever get the opportunity to witness it, it is something you should. With a tight-knit fanbase and calls to her past from her discography, Bif Naked put on a unique show specially crafted for Barrie.
---
If you're interested in learning more about Not So Gentle, Shiv and the Carvers, and Bif Naked, you can find them here on Instagram: