"I'm knowin' I was gonna be so great / Biggest f**kin' artist in the MO state." Hip-Hop legend Tech N9ne boasts his greatness on the track "Badge of Honor" on his new album "Bliss,"–released on July 8th via Strange Music. Tech is known for his rapid-fast delivery and ability to mix rock and hip-hop. With Bliss, Tech N9ne proves after an illustrious career, he still has plenty in the tank.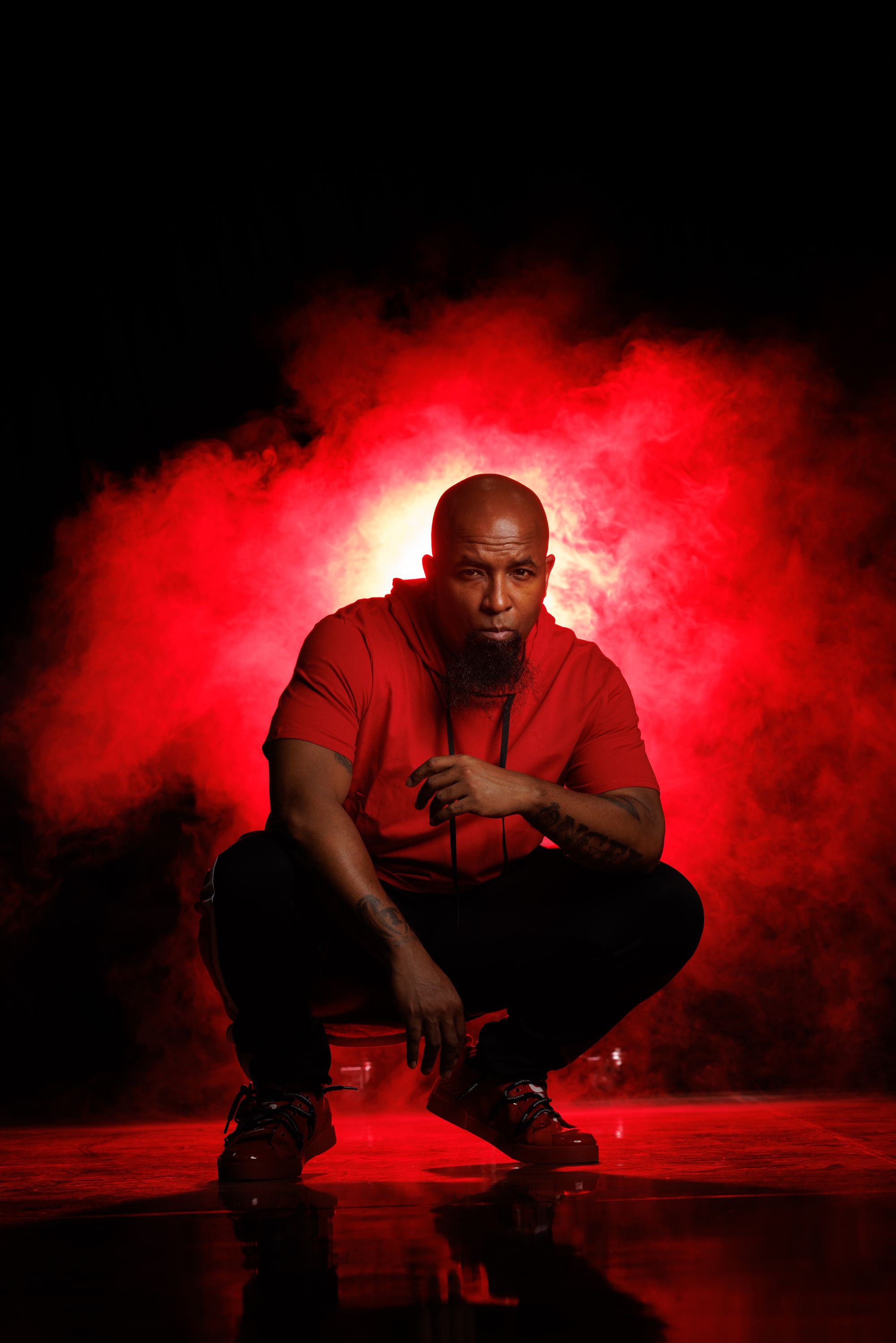 ---
Bliss is a 25-track album with skits breaking up portions of the tracklist. An impressive showcase of storytelling, each song tells a part of Tech's story, and each track flows into the next one. Though I must admit, listening to 25 pieces is exhausting. Although Tech N9ne does enough to keep it interesting, the album would be a cohesive listen if he had cut off the fat.
There is only one track that feels like filler. I am not a fan of "I Met a Morph." The song does not add anything new or exciting to the album. With Bliss already being a chore to digest the entire story, redundant pieces make listening in its entirety quite difficult.
Bliss features approximately 22 featured artists. These features are fun; they break up the monotony of hearing one artist rap for over an hour. However, some tracks seem to be extended to feature other artists. Which I applaud Tech N9ne for, but it adds to the album's bloated run-time.
On a positive note, there are many standout tracks on this album. My favorite is "Red Aura"; the ambiance and vibe remind me of Twista's "Slow Jamz." The track is rather sexy, but the theme describes how much Tech N9ne shines above the rest. The song also features a bop of a feature by Queen Herby. She provides an intensity that only she can provide.
Another favorite track is "Things I Like." It reminds me of an explicit and hip-hop version of Ariana Grande's "7 Rings." The song also features my favorite chorus on Bliss. Tech gives a masterful vocal performance, singing: "Hey back then I used to daydream 'bout green and other things / (I like) hey but now I'm stepping way clean I'm the king at everything." Another great chorus arrives on the most fun track on the album, "Got What I Wanted." Navé Monjo provides vocals that make this song a potential bonafide pop hit.
The majority of the tracks on the album are retrospective. Tech goes through his life and career and looks back on everything he has accomplished on tracks like "2 Happy." He also shares pieces of wisdom he has picked up over the years. On "Screen," Tech warns about the dangers of keeping toxic people in your life. He also offers these words of wisdom on "Fatha Fig Ya (Food For Thought),"
And plеase don't keep no one who don't wanna be kеpt (No bueno)
No matter how many lonely nights you slept (Stay strong)
'Cause if they know that bulls**t you'll accept
They gonna wanna use you as a step
So you better get up out of that place with pep (Go)
"Deer Alley" is an immersive track showing Tech N9ne's ability to tell a story. He transports the listener to a late-night drive. The track also is firmly anti-hunting, telling the story of what deer and other animals endure due to humans. The production of Bliss has the haunting of a horror film score, adding to the stories that Tech describes.
On "3D", Tech N9ne raps: "My hip-hop mix and rock is attractive to the masses." With Bliss, he proves this statement accurate multiple times ever. Even though the album is rather difficult to sit through, the individual tracks are standouts. I hope the length does not distract attention from killer tracks like "Got What I Wanted." Tech takes us on a journey with Bliss; although it could be more concise, he gives everything a hip-hop fan could ask.
---
Follow Tech N9ne On Social Media:
---
Listen To Bliss Below:
---
Catch Tech N9ne on tour with Hollywood Undead this Fall: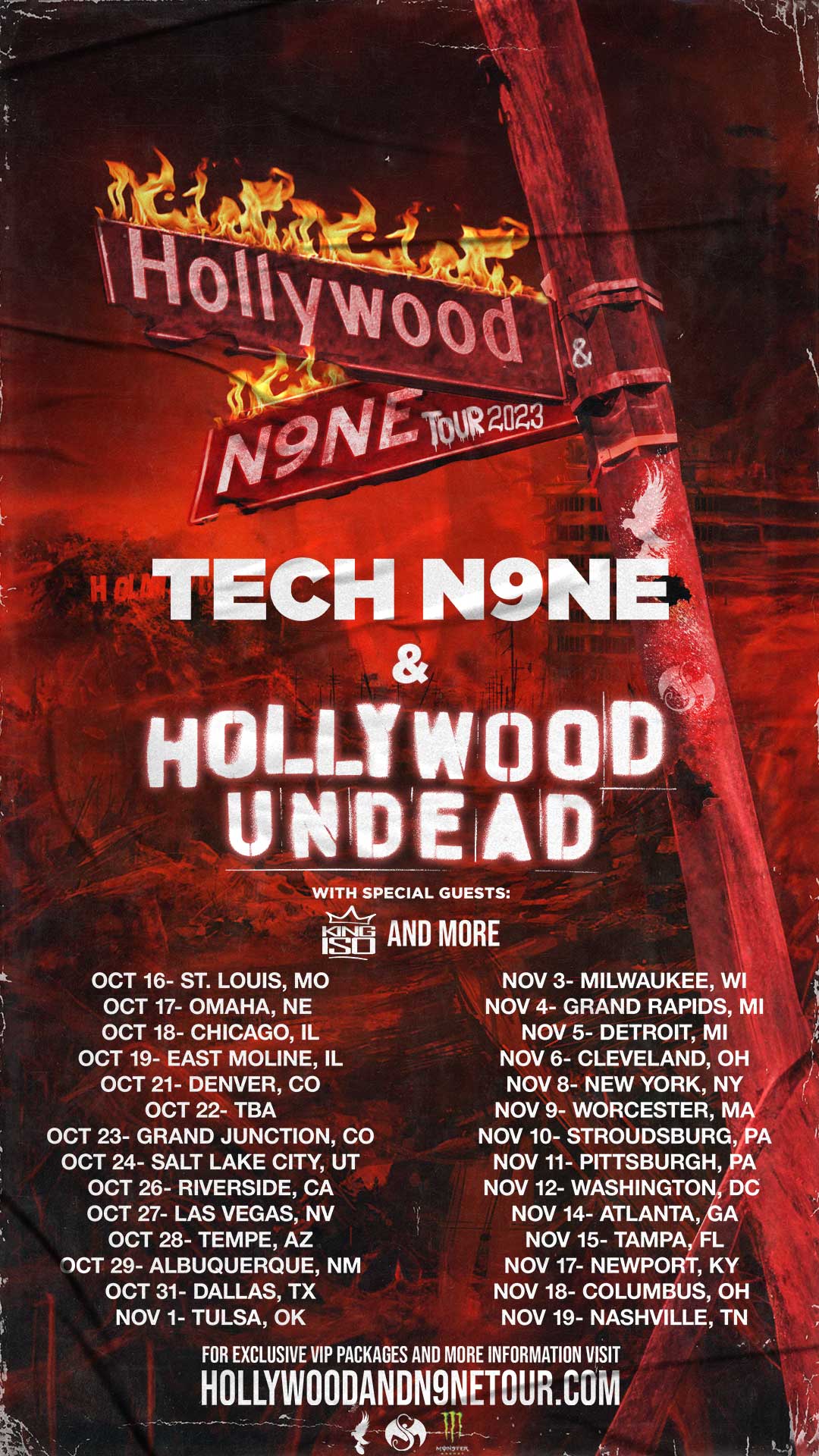 ---