If you're anything like me, a majority of your personality, music taste, and humor has stemmed from a love and borderline obsession with the legends that are blink-182. From the first time I heard "All the Small Things" play over the speakers at the amusement park my summer camp was at back in 2006 (yeah, I remember it), I was absolutely hooked forever. This eventually led to a habit of rushing home after school and staying up late trying to learn songs like "I Miss You", & "Always" by using some random website (definitely gave my computer a virus or 3) to get the guitar and bass tabs, going onto YouTube to try and learn the strum patterns, and drawing that smiley face logo EVERYWHERE. So, when I heard they were coming to Dallas, TX to play at the American Airlines Center, I just had to gather about 20,000 or more of my closest friends to go and watch blink-182, Turnstile, & Destroy Boys.
---
Kicking off the evening with an absolute bang was Destroy Boys with an amazing cover of Rage Against the Machine. As there was already a sea of fans in attendance, many more found their way to their seats to enjoy the vibes and music. I was in absolute awe and shock to watch the thousands of fans sing, dance, and feel the music as Destroy Boys gave a phenomenal performance. If the crowd wasn't already psyched to begin with, they sure were as the band played.
---
Taking the stage next was Turnstile. This is a band I've heard of before, but never really listened to. With a career spanning a little over a decade, I obviously had some catching up to do. It was a jaw dropping sight to behold as the band took the stage and a deafening roar of applause erupted from the crowd. But, my goodness, did Turnstile perform! I almost forgot to take photos with how captivated I was watching them on stage.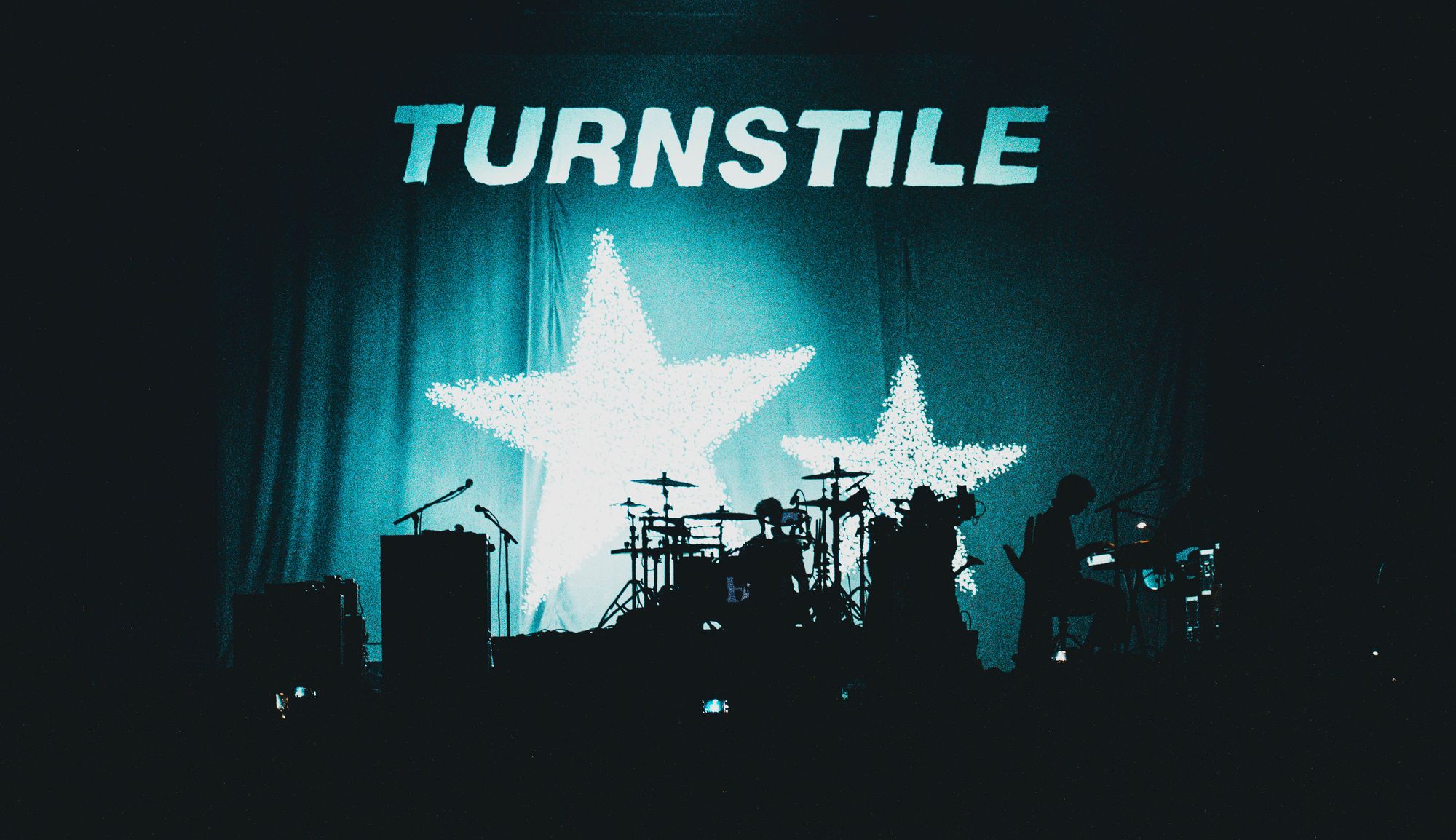 ---
It was finally that time of the night. I'd be lying if I said I didn't shed multiple tears as blink-182 took the stage. Now, if Turnstile had a deafening roar of applause, the best way to describe the sound of the crowd as Mark Hoppus, Tom DeLonge, & Travis Barker came to the clearing of the stage is earth shattering. I don't think there was a single person standing still or quiet during the entire set.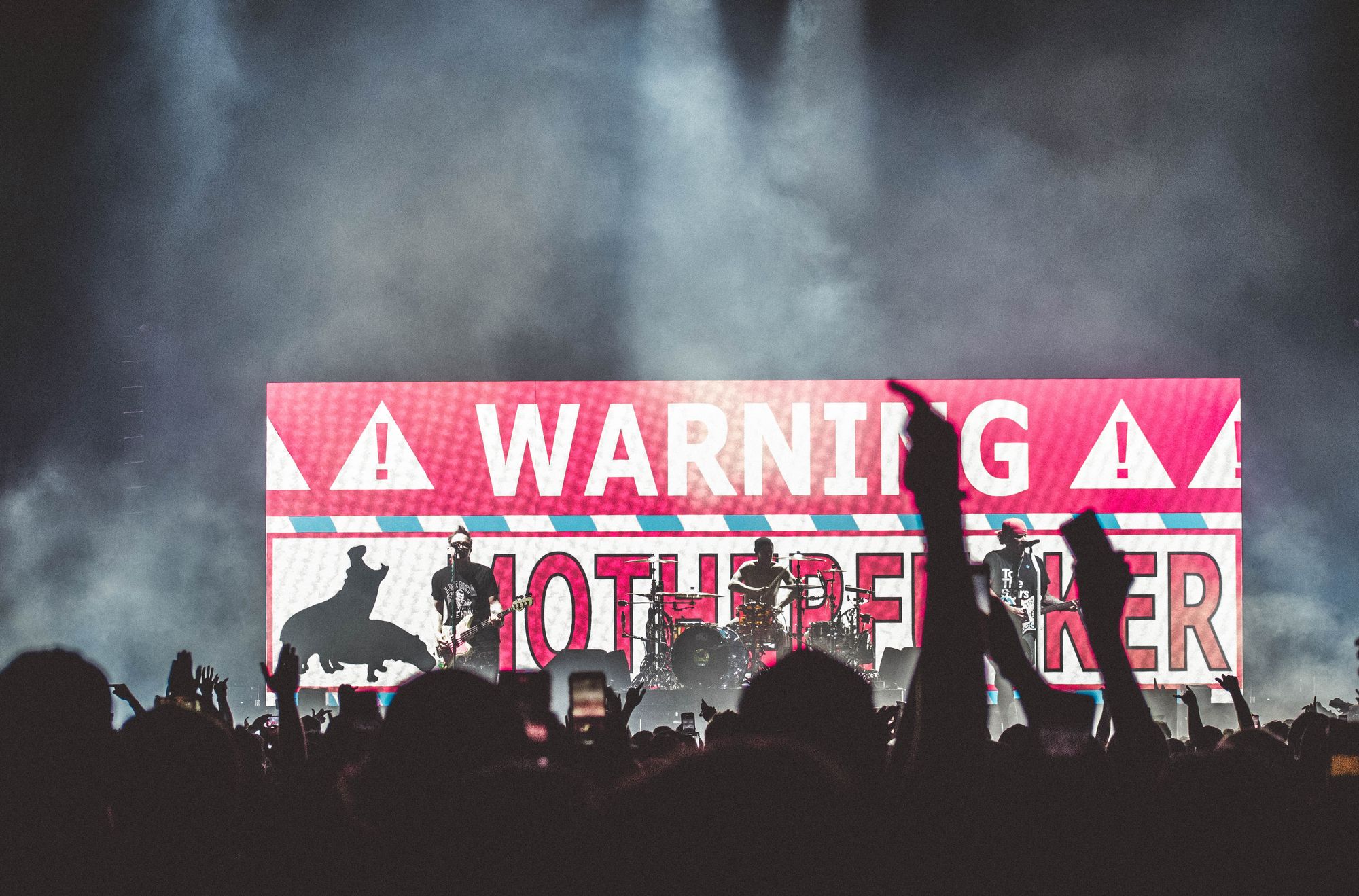 With a career spanning over 20 years, with a discography containing 8 full length albums, 1 live album, 2 E.P.s, and over 20 awards for their work, how could you not say that blink-182 is one of the most influential bands of all times? You would also think that after all these years, the blink boys would have lost their edge or sound, but that couldn't be further from the truth. Vocals sounding like they were stripped right from the studio tracks, album quality guitar and bass work sprinkled with improv moments, and oh gosh, the drumming. Travis Barker must be one of, if not the #1, hardest working drummers in history of music. Yeah, I said it & I stand by it. The band still has some of the best banter in the industry.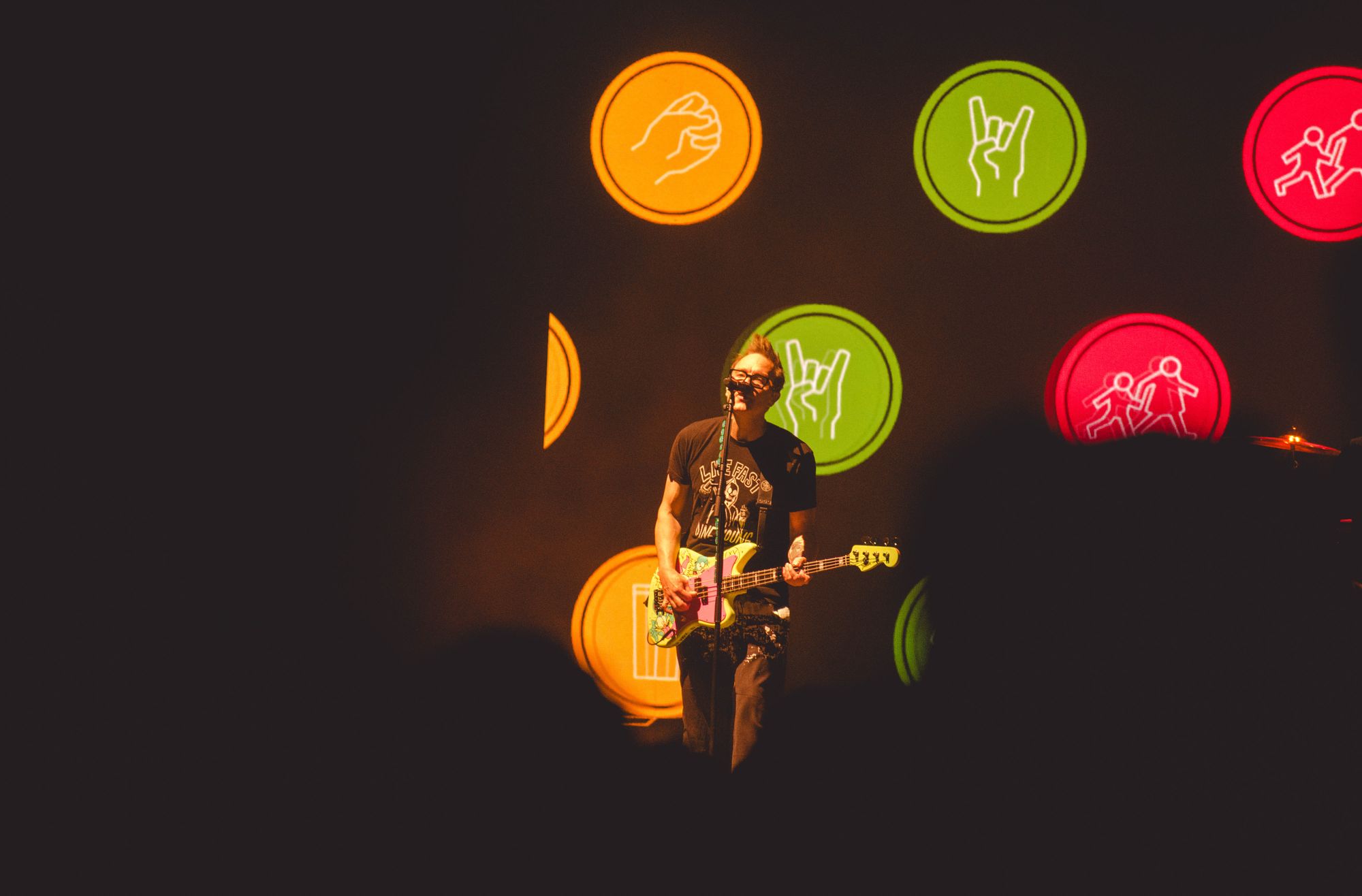 One of the most memorable parts of the night is probably this: I was able to hear songs off albums I never thought I'd hear live, but it still gets better. Hearing songs like "Up All Night", "Bored to Death", & "Adam's Song", instantly transported me back in time when I heard those songs for the first time. I still remember buying Neighborhoods & California on CD and those being the only albums on rotation until I could sing every lyric from every song by heart. This is what blink-182 means to me. I am sure it means the same, if not more, to hundreds and thousands of others. The very last thing I think there is to say is this: thank you and I love you blink-182.
---
Setlist (according to setlist.fm)
1. Anthem Part Two
2. The Rock Show
3. Family Reunion
4. Man Overboard
5. Feeling This
6. Reckless Abandon
7. Violence
8. Up All Night
9. Dysentery Gary
10. Dumpweed
11. EDGING
12. Aliens Exist
13. Cynical
14. Happy Holidays, You Bastard
15. Stay Together for the Kids
16. Always
17. Down
18. Bored to Death
19. I Miss You
20. Adam's Song
21. Ghost on the Dance Floor
22. What's My Age Again?
23. First Date
24. All the Small Things
25. Dammit