One would have thought that it might have almost been a slumber party attending the Chappell Roan concert at The Opera House in Toronto. Fans lined the block dressed head to toe in bath robes and flannel pyjamas, and some fans even had sleeping masks resting against their foreheads, all in support of the tour promoting her debut album "The Rise and Fall of a Midwest Princess." The odd pink cowboy hat and pageant sash could also be seen among the die-hard fans who were all anticipating a fun-filled night at Chappell's show.
If you, for one, are like me and a Little Monster at heart and know your stuff about Lady Gaga, then Chappell's show was especially for you. Instead of your traditional opening act where an artist comes out to warm up the crowd by playing their music, Chappell changed things up, featuring three Toronto-known drag queens. Peach Blossom, Imarra, and Star danced and lip-synced their sets, wowing the crowds, each performing some of Lady Gaga's songs like "G.U.Y.", "Beautiful Dirty Rich," and her hit "Alejandro". These queens choreographed their way through each song, the odd time leaving the crowd screaming as they dropped down to do the splits, and had Chappell's fans in an uproar of laughter with joke after joke. An interesting, different, and fun way to open a concert!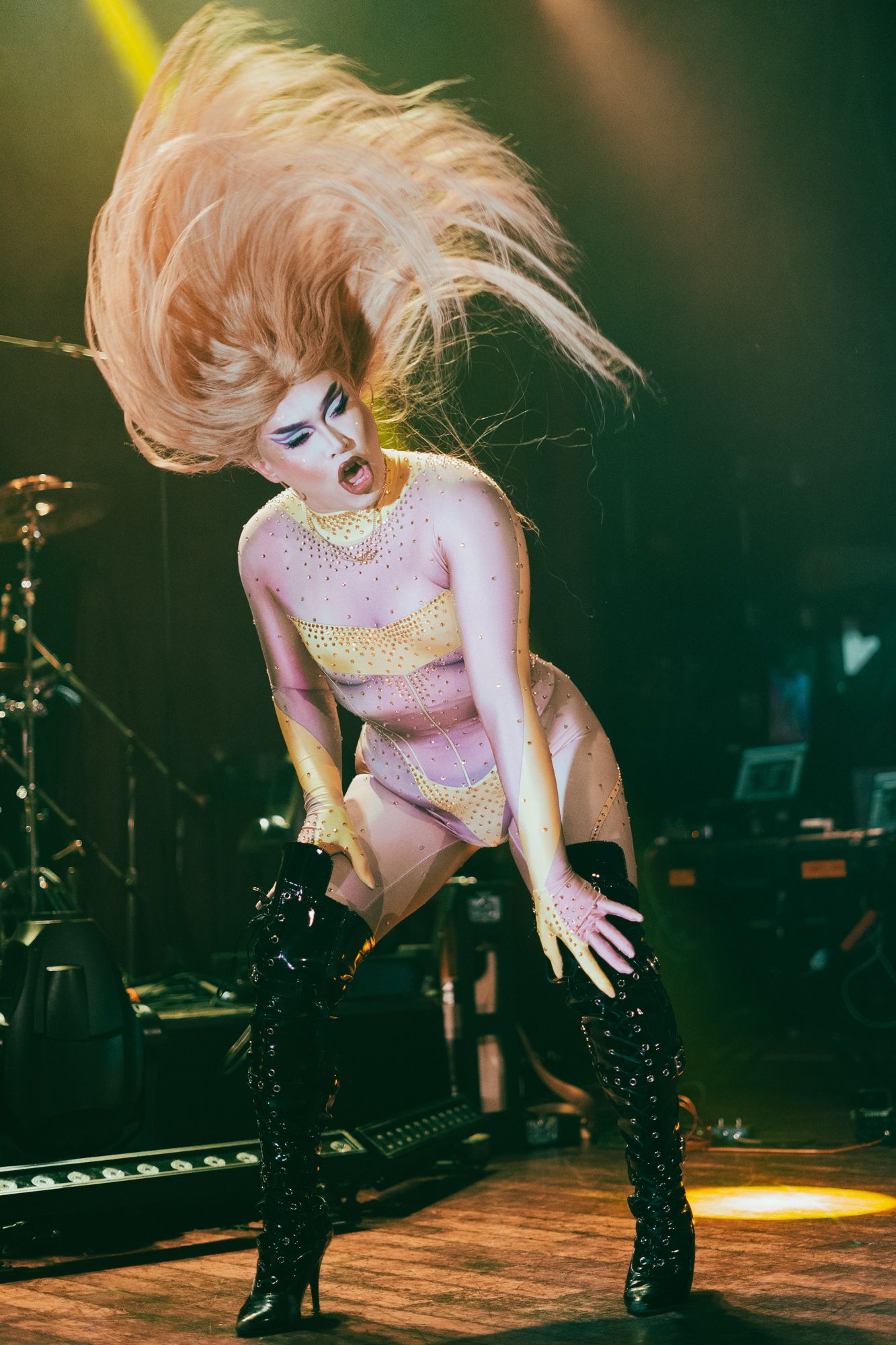 Chappell emerged on stage shortly after the queens bowed and parted ways with the crowd. The lights lit a dim red, and an upbeat intro played as Chappell ran onto the stage to open the show with her song "Femininomenon." Continuing with upbeat tunes, Chappell went into songs such as "Red Wine Supernova," and "After Midnight." She danced and got the fans in the audience on their feet, moving to every word she sang, making sure that there was no calm in their energy. Soon after, Chappell did a switch up to slower songs, and her guitarist pulled out an acoustic guitar so Chappell could perform "Coffee", and "Casual".
With the show progressing, Chappell stopped and took some time to speak with the crowd about dating advice her mother gave to her, and how she didn't want to listen. Without a doubt, Chappell made the concert a very personal space between her and her fans. Chappell wanted it to be clear that the art of creating music isn't about her anymore, that the show is for her fans. Together they can come to the concert dressed however they want, and express themselves however they please, and it is a safe place where no one is going to judge them. She also mentioned that it's not her music and performance that makes it special, but it's the fans and the community who do, and that this place, for a couple of hours, is peace for them away from trauma and hurt that they could be facing in their everyday lives. Chappell also wanted to let everyone know that a portion of every ticket sold on the tour goes to a charity that helps black trans women. The charity, For The Gworls, helps them pay for their rent, gender-affirming surgeries, travel assistance, medicine, and doctor's visits.
Moving back into the upbeat songs on the setlist, similar to the song "YMCA," Chappell put together a dance for fans to do with her for her song, "HOT TO GO." She stood on stage and taught the fans in attendance the dance composition and wanted to make sure that everyone in the crowd was following along. Later into the concert, Chappell wanted to prove that Canadian fans are not shy and told everyone in true Lady Gaga super-fan fashion to "put their paws up," and proceeded to perform a very well-put-together cover of "Bad Romance," even mimicking the same choreography that Gaga puts on in the music video.
After performing "My Kink is Karma," Chappell left the stage only for a few minutes before returning to close the show with an encore of her songs "California" and "Pink Pony Club". It seemed that fans had been waiting all night for "Pink Pony Club" to be performed, as when the first piano chord of the song began the crowd lost their minds.
A truly remarkable concert Chappell Roan put on for everyone who attended the sold-out show at The Opera House. Chappell Roan is an artist to have on your radar as I believe she will greatly rise in her music career, and go places that she never imagined. Chappell will be on her 'The Midwest Princess Tour' until November 14th before embarking on Olivia Rodrigo's 'Guts Tour' in 2024. If you haven't had the amazing opportunity to see her perform live yet, make sure you do! Her performance is something you do not want to miss.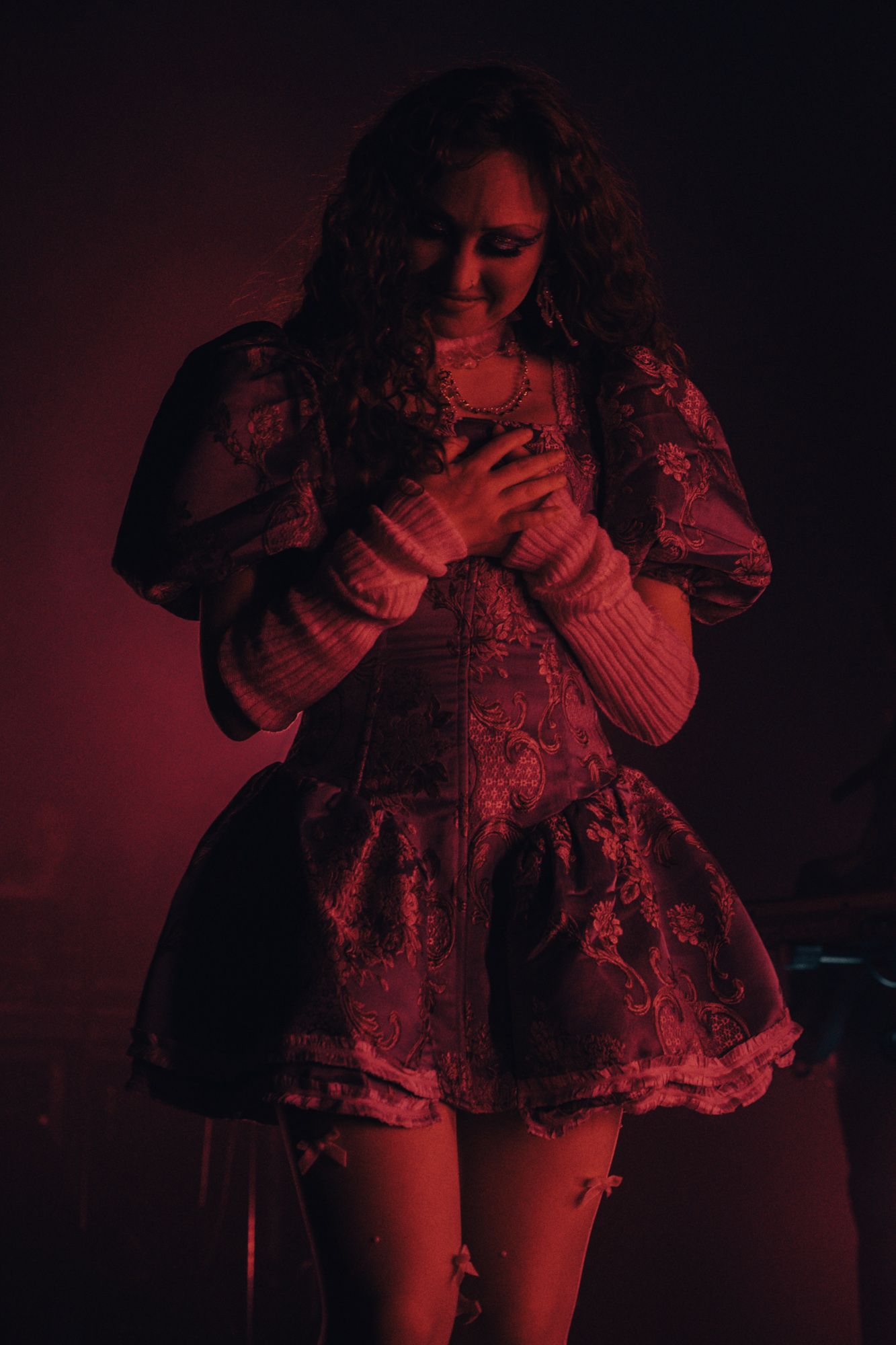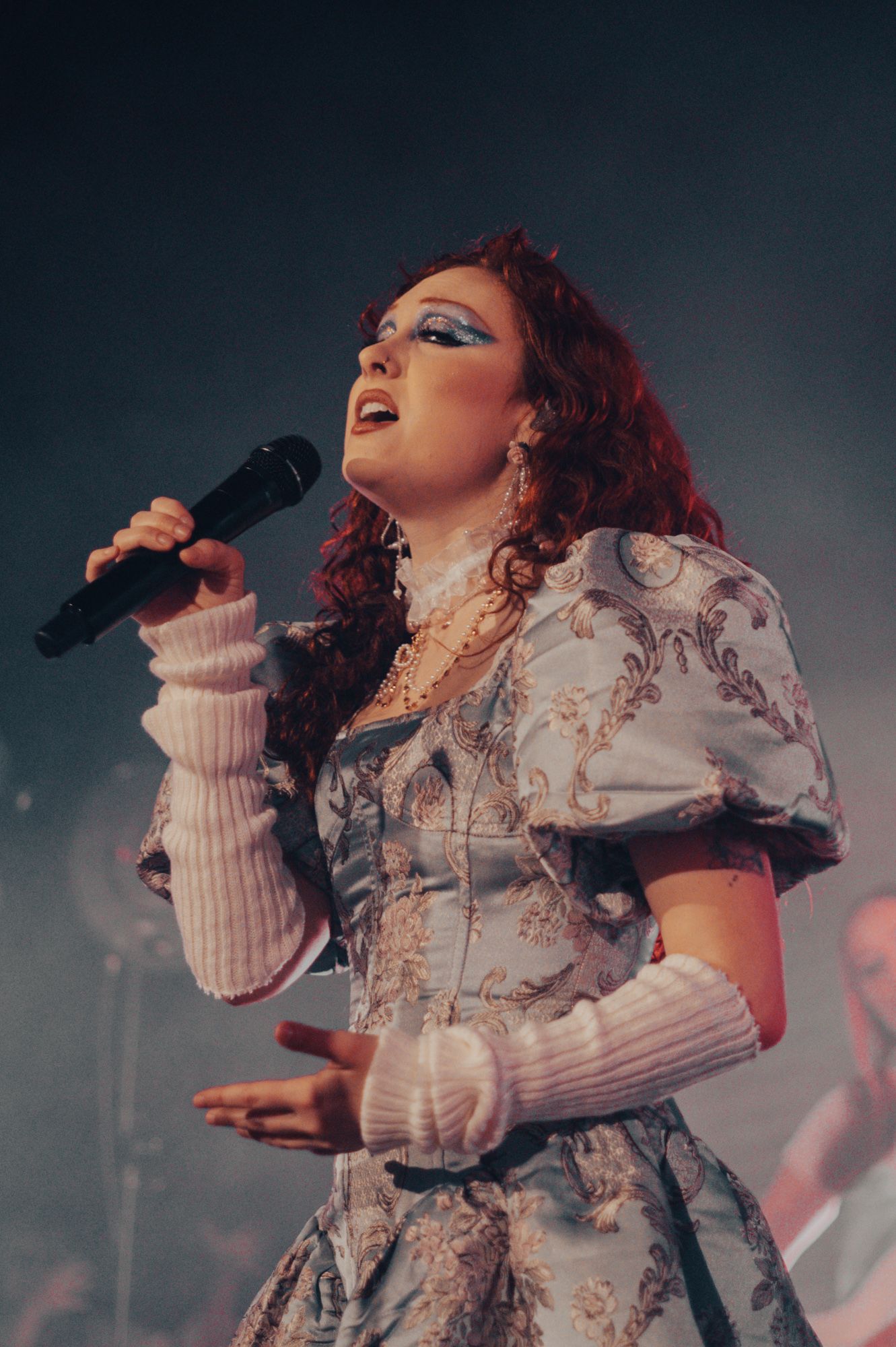 ---
You can find the drag queens who opened and Chappell herself on Instagram here:
Star / Peach Blossom / Imarra
---
More information on the charity that Chappell's tour supports can be found here: