On July 9th, 2023 heavy-hitting progressive legends, Cynic and Atheist, performed together, along with opening act, The Reticent, at Hangar 1819 in Greensboro, NC.

THE RETICENT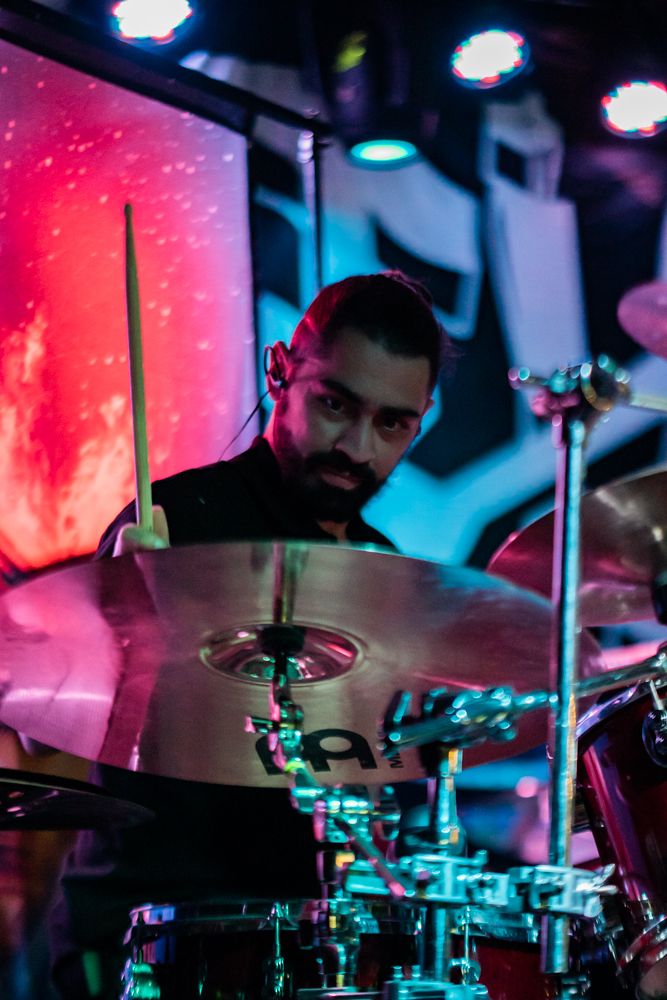 The Reticent is a progressive death metal band hailing from Charlotte, NC. The band is fronted by Chris Hathcock, who is the primary writer for the music from this band. I was so excited to finally get to see this band perform, as I had heard many good things about them prior to this show. This was truly a performance like no other I have seen before. The concepts of the songs performed were deeply moving as they covered heavy topics such as mental health and suicide, and the dark grasp of Alzheimer's. These topics are quite heavy to start off a show; however, this band pulled it off beautifully. The crowd was immersed in the performance and respectfully gave all of their attention to the well composed pieces. The last song performed, Stage 6: The Oubliette was somber, yet incredibly heavy at all the right parts. It was haunting, heartbreaking, and captured the grim nature of Alzheimer's perfectly. Chris Hathcock dedicated the emotional performance to his late father. I really appreciate the thought and execution of these songs. These topics are incredibly hard to delve into, but I think this band does so in a respectful and informative way. I was left thinking about it, even days later.
---
ATHEIST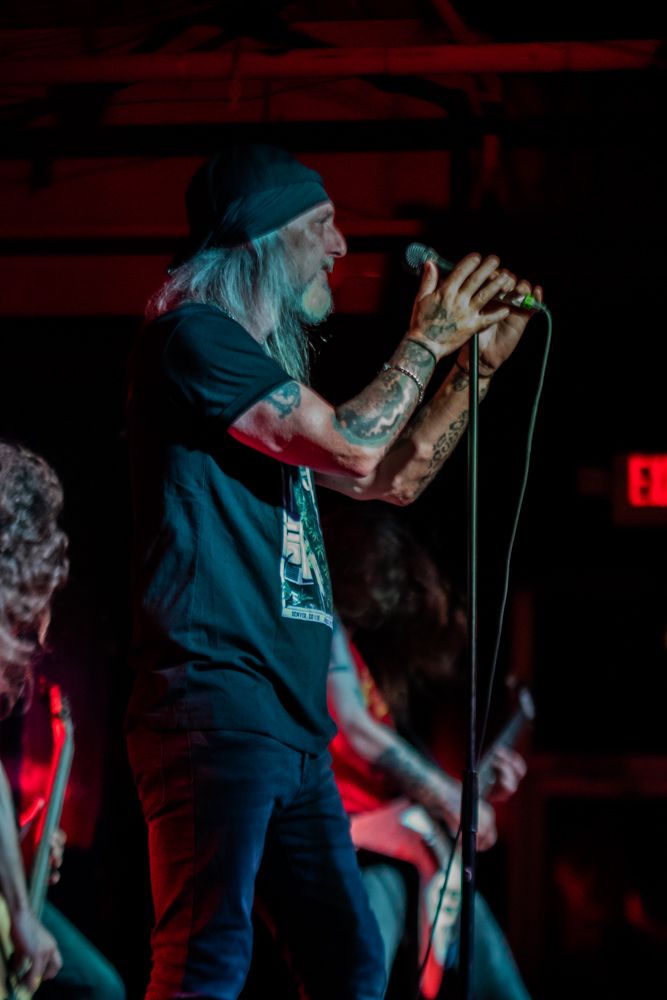 Following The Reticent, Atheist took the stage. Atheist is a progressive death/thrash metal band from Florida. The band first started in 1987. For this tour, original member Kelly Shaefer took the stage with Yoav Ruiz-Feingold on bass, Anthony Medaglia on drums, and Alex Haddid and Jerry Witunsky on guitars. Already, I knew this performance was going to be quite a treat, as I recognized Alex Haddid from seeing him play before in the band, Arkaik. He is a phenomenal guitarist! Despite knowing this, I was still extremely impressed by all three of the performers on strings and Medaglia on drums. I was equally impressed by the energetic performance from Kelly Shaefer. Everything about this set was wild and energetic. These songs hold up as progressive legends for sure! The thrashy shredding accompanied by jazzy and groovy elements is captivating and entertaining. I couldn't help but smile ear to ear the whole set. This was one of the most fun performances I have seen this year! The setlist included songs from the 1993 album, Elements, such as "Air," "Mineral," "Water," and "Fire". Shaefer announced "This song has been sleeping, it has been cozy for like 30 years. We've never played it before!" before the start of "Water." Other songs from the setlist include: "Your Life's Retribution," "The Formative Years," "Mother Man," "Piece of Time" and, incredibly, even more. Atheist had the crowd moshing and moving the whole set, and it was nice to see everyone on stage smiling and having a good time too. You can tell they really love performing this material! If you get a chance to see them perform, do NOT miss them!
---
CYNIC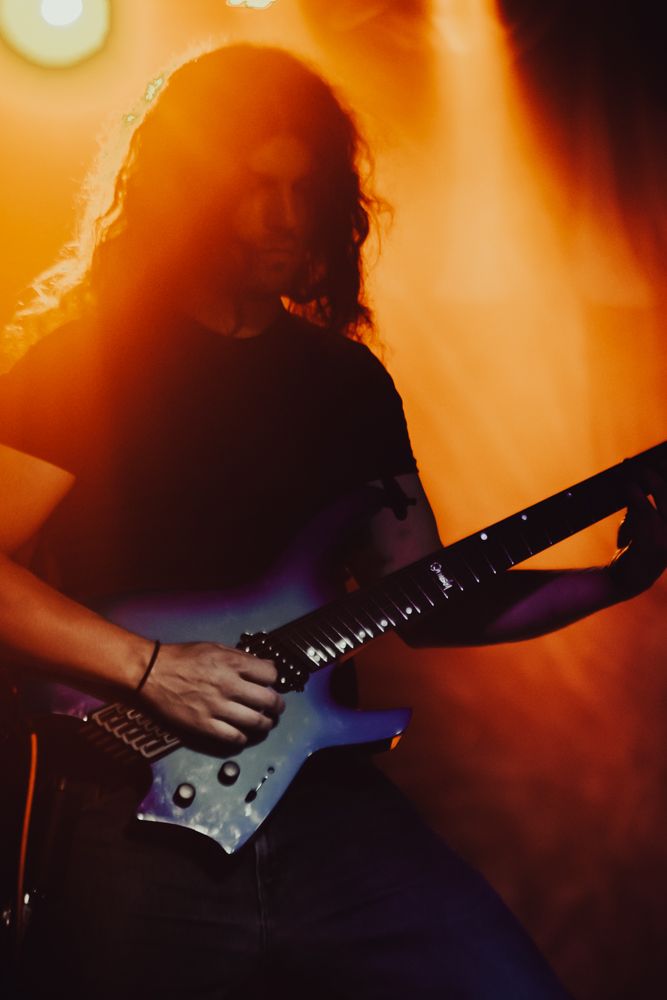 To top off the night, Cynic took the stage. Cynic is also a progressive metal band from Florida that started in 1987. I was so excited to see this performance, as this band was a formative influence on my music taste in my teenage years. Additionally, they played the entirety of Focus, which was the album that got me into Cynic! Frontman Paul Masvidal took the stage with Matt Lynch on drums, Brandon Griffin on bass, and Max Phelps on guitar and vocals. These musicians are incredibly skilled and did Focus justice! When I say this performance was perfect, I mean it! The crowd was entranced for the whole set. Following the performance of "How Could I", Masvidal saged the stage and paid respects to his late bandmates, Sean Malone and Sean Reinhart, who were pictured on the stage banners. The crowd paid homage by clapping for the late members and for Paul. Afterwards, Cynic performed an encore that included "Kindly Bent to Free Us," "Adam's Murmur," "In A Multiverse Where Atoms Sing," and "Evolutionary Sleeper."

All three bands on this bill were phenomenal! I am so thankful to have experienced their performances and that these musicians continue to show their art to the world!