by Melanie Bryan
Barefoot Modern is a five-piece alternative band from North Carolina. I had a chance to catch their acoustic set at 33 and Elm in Greensboro, NC this past Saturday, and also got to catch up with lead vocalist Tegan Dean.
MSM: To start with, could you share a little bit about your musical background? How did you get your start, and was it something that you always knew that you wanted to pursue?
Tegan: My mom has an angelic voice. I would listen to her harmonize to the songs on the radio in the car and I was mesmerized. I wanted to learn to sing like her. So I kind of just started singing and realized I wasn't awful lol. I've been singing for as long as I can remember. I knew it was something I wanted to do, always. Growing up, I was in a couple of theatre productions, one of them "The Little Mermaid" where I was Ariel, and sang at some local coffee shops and school talent shows. Then, a geeky little kid named Robert Beverly came into my life in 6th grade. Living in the same neighborhood, we would hang out and play music together all the time. Well, he got too good for me and auditioned to attend Penn Griffin School for the Arts in High Point where he met our bassist, Hunter. We met our drummer, Brady, and lead guitarist, Cameron in college at App State. I attended Lees-McRae College, which is 20 minutes up the mountain from App. I was on a soccer scholarship, but didn't want to stop doing music. I would travel down the mountain multiple times a week after practice or a game to record or perform. It wasn't always easy but it was so worth it. The rest is history.
MSM: Have you had vocal lessons, or how did you develop your voice?
Tegan: I never took vocal lessons, just choir during my junior and senior years of high school! Shoutout to Mr. Ward for being the best there is.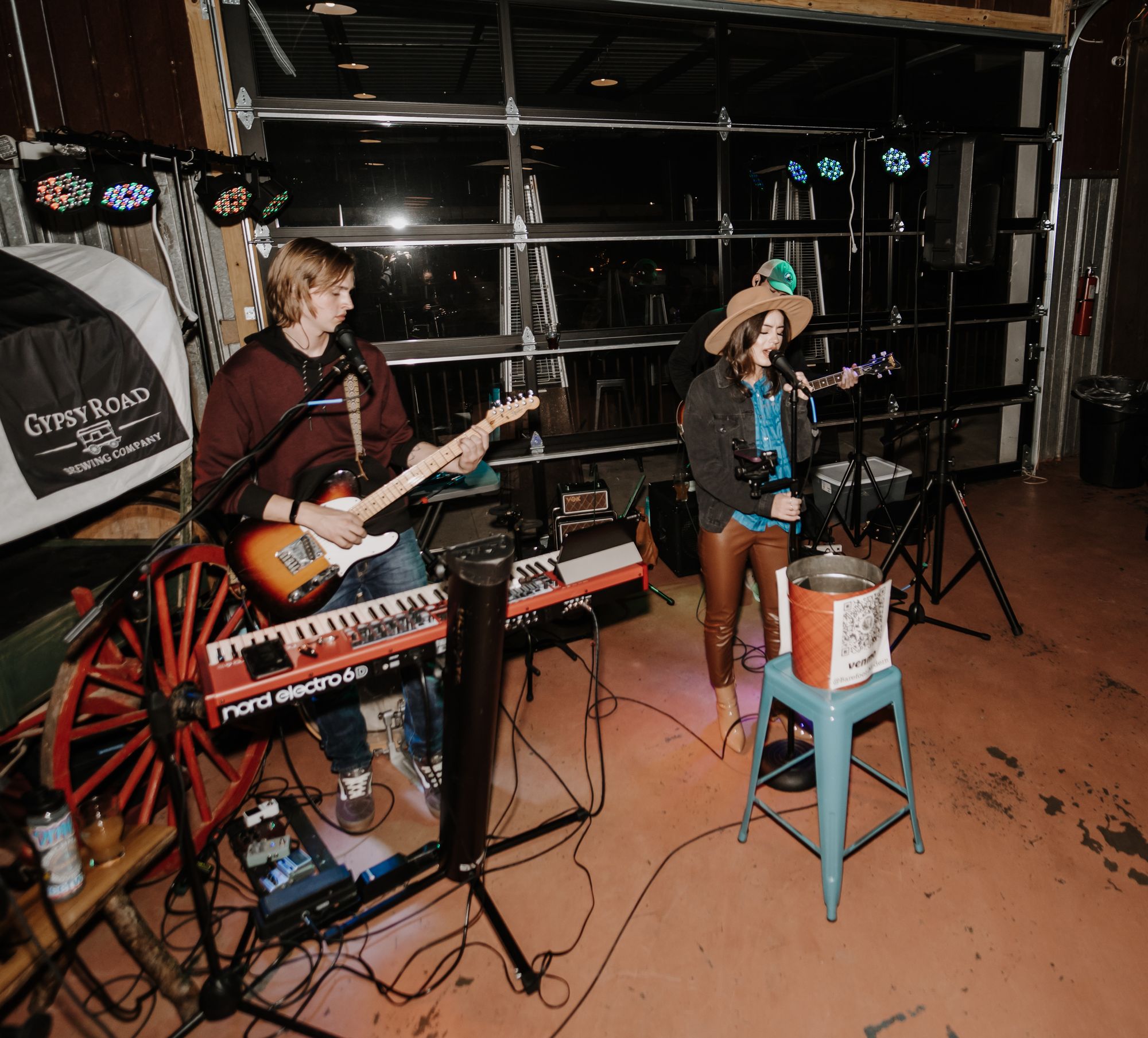 MSM: How and when did Barefoot Modern form? And what is the meaning behind the name?
Tegan: Ultimately we want to connect with our fans, so we named ourselves Barefoot Modern because we figure most people are born barefoot. 😄
MSM: What do you hope to achieve with creating music? Is there anything in particular that you want people to take away from your songs?
Tegan: I just want to be able to do this forever, and I hope to connect to as many different people as I can. Music is such an emotional tie for me, and I love getting to express myself through a song.
MSM: When fans recommend Barefoot Modern to others, what song do you hope they choose first?
Tegan: "Whatchu Want" (our song that's featured in Fortnite!)
MSM: You perform a lot of covers from different genres and eras, which I think helps potential new fans connect to your music. Do you have a cover song that is a particular favorite to perform?
Tegan: "The Ocean", "Another One Bites the Dust", "Can't Always Get What You Want". I love (trying) to emulate those three iconic performers. They're just too cool.
MSM: Who are your top 5 favorite bands or artists right now?
Tegan: Tough, but right now probably — Sierra Ferrel, Hozier, Cage the Elephant, The Rolling Stones, Santana
MSM: What else are you passionate about besides music?
Tegan: I teach kindergarteners as my day job. I love getting to work with them and watch them grow.
MSM: What can you tell us about your upcoming album?
Tegan: Not too much, of course. But… Stripped down, emotional, and just kind of sad lol.
MSM: What's next for Barefoot Modern?
Tegan: We're getting booked more and more around the Triad and have invested a lot into our sound system. We want to play all the time, hopefully making this a full time thing someday.
FOLLOW BAREFOOT MODERN
INSTAGRAM / FACEBOOK / SPOTIFY
*ALL PHOTOS BY MELANIE MAE BRYAN