by Matt Benton
Lamb of God have released their ninth album Omens and set out on their album release tour with a stacked line – up. The tour spanned over the course of a month with Killswitch Engage and, depending on the date, Baroness, Motionless in White, Spiritbox, Animals As Leaders, Suicide Silence, and Fit For An Autopsy. The last day of the tour was in Irving, TX at the Pavilion at Toyota Music Factory with Fit For An Autopsy, Animals As Leaders, and Killswitch Engage. The bands all truly ended the tour with a bang.
---
Opening the show was Fit For An Autopsy from New Jersey. I have seen the band several times prior as headliners and even though they opened the show, they brought the energy of a headliner. The crowd was immediately greeted by a wave of crushing guitars from Tim Howley and Pat Sheridan, a barrage of blast beats by drummer Josean Orta, and boneshaking bass lines from Peter "Blue" Spinazola. Lest we forget the jaw dropping vocals from Joe Badolato. While the band brought some nonstop energy, the crowd definitely outmatched the energy with one of the largest circle pits in Irving history (this is definitely a fact so no need to look it up to verify). If it was evident that Fit For An Autopsy is on the way to becoming one of the biggest bands in deathcore, it was absolutely solidified that night.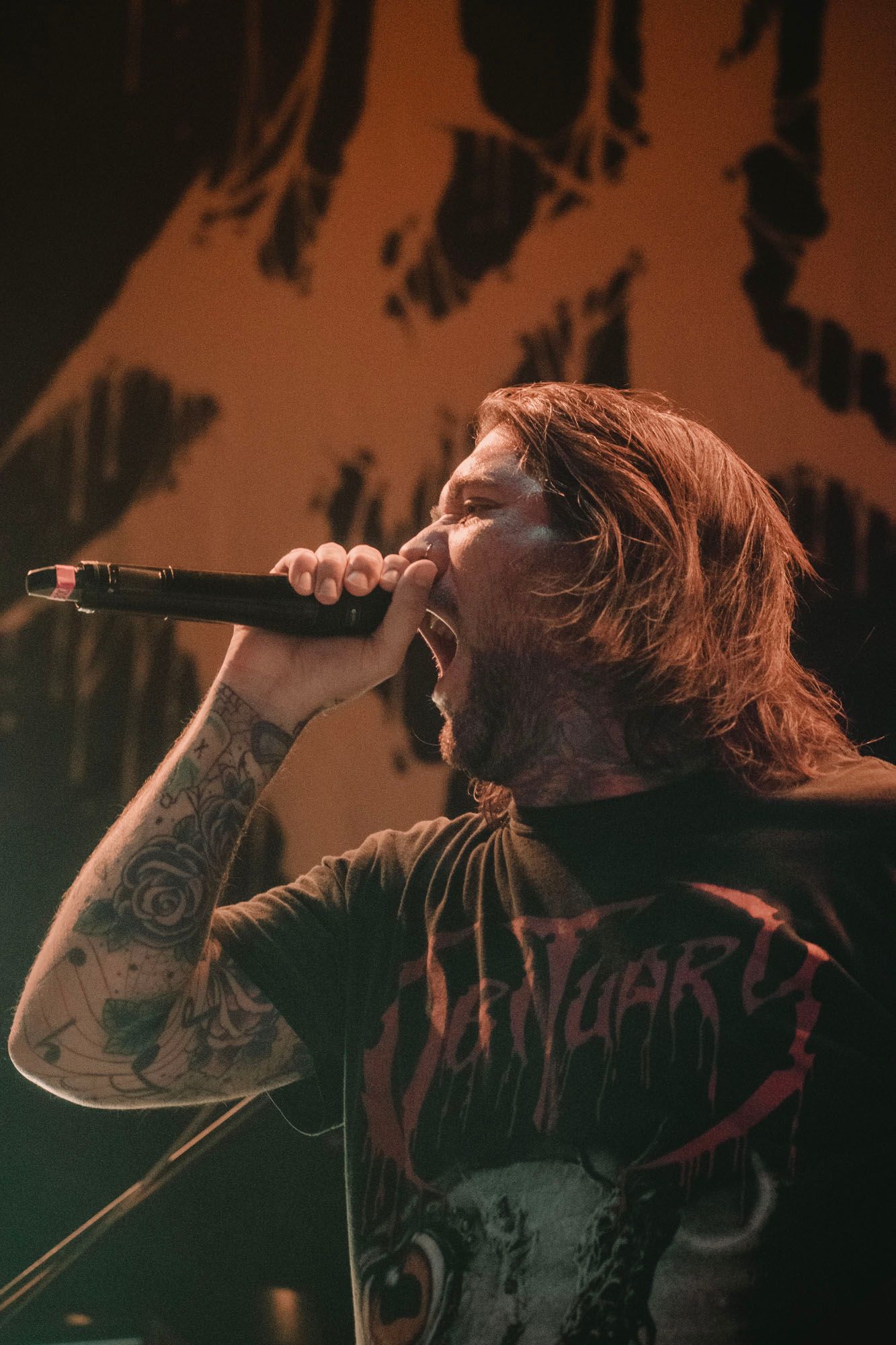 ---
With the bar being set so high, it would be tough for the next band to top, but the Washington, D.C. based band were up for the challenge. Animals As Leaders consists of Tobin Abasi on guitar, Javier Reyes on bass, and Matt Garstka on drums. The crowd was attacked by the most technical guitar playing I have ever seen in my life. Speaking out of personal opinion, it is just mind boggling when an instrumental band can make you feel so much. Watching the sea of people headbang, dance, and mosh almost in sync with the songs was a sight to see. Tobin, Matt, and Javier belong on stage and the crowd that night would absolutely agree.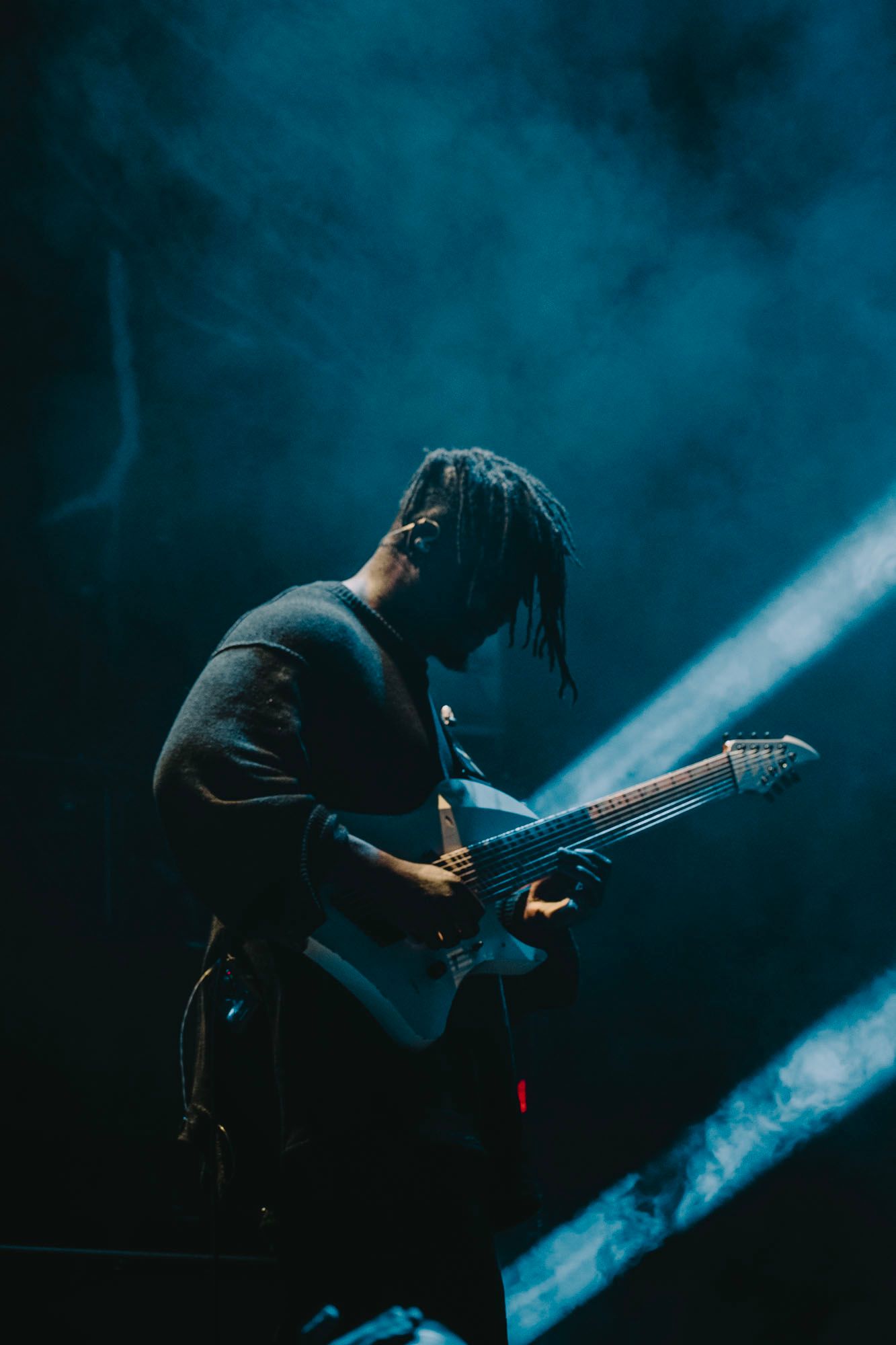 ---
Thankfully, the crowd had some time to rest before the legends from Massachusetts, Killswitch Engage, took the stage. The term legends absolutely fit Killswitch Engage and I doubt anyone would disagree with that statement. With a discography of metal bangers, the crowd was just as loud as, if not louder than, vocalist Jesse Leach. Joel Stroetzel (guitar) and Mike D'Antonio (bass) looked like they were having the time of their life on stage while Justin Foley (drums) matched their energy behind the kit. And it truly is not a Killswitch Engage set without Adam Dutkiewicz (guitar) talking with and hyping the crowd up. "I've seen bigger mosh pits at childrens' birthday parties" was screamed towards the crowd as a challenge to find that second wind to keep that mosh energy alive. Even the photographers, security, and venue staff could not help but sing along to those metalcore classics like "My Curse", "This Fire", and probably everyone's favorite cover ever "Holy Diver".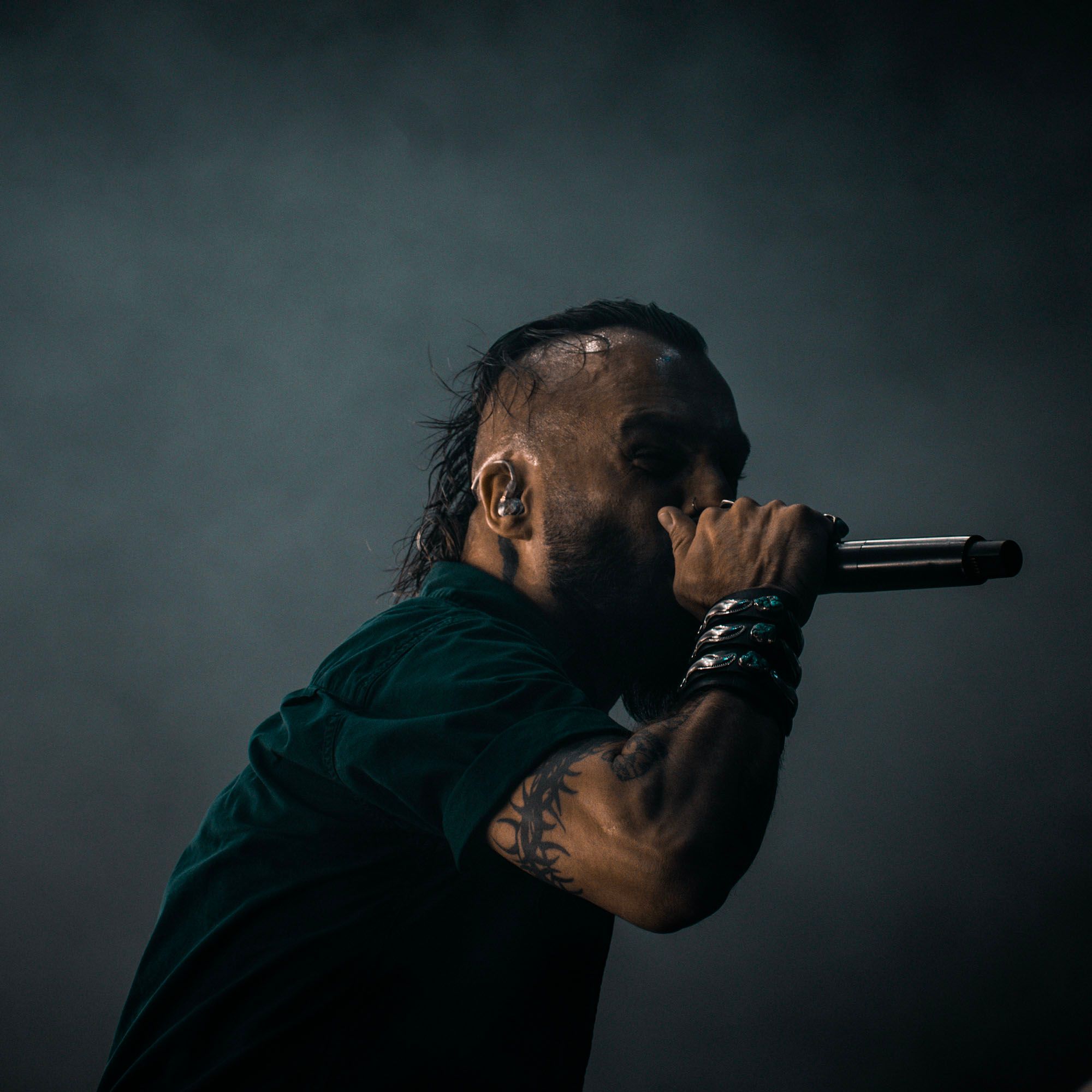 ---
After close to 3 hours of moshing, crowd – surfing, and circle pitting, the crowd was ready for another bunch of legends to take the stage. All the way from Virginia, Lamb of God took the stage and was greeted by a deafening roar of applause and cheering. To be quickly sedimental, I have been listening to Lamb of God since 2006 and seeing them live brought back memories of being on the school bus listening to the Sacrament album on my iPod Nano. I know I am not alone in having a memory like that but back to the show! Watching guitarists Willie Adler and Mark Morton just effortlessly nail every note was goosebump inducing. Hearing the album – like quality of bass from John Campbell could bring someone to tears. Art Cruz on the drums just made you want to rage, mosh, cry, and every feeling in between. Growing up a metalhead, you could tell the difference and uniqueness of all your favorite vocalists and Randy Blythe is no exception to that. The band has been doing this for almost 30 years and the production and sound proves they know what they are doing. But that is not even the most amazing part. Lamb of God brought the energy that would make you think they are a bunch of young guys in their 20's on stage. Randy Blythe was running around the stage dodging the pyro and jumping off everything he could get on top of all while delivering the most pristine and dirty vocals I have ever heard.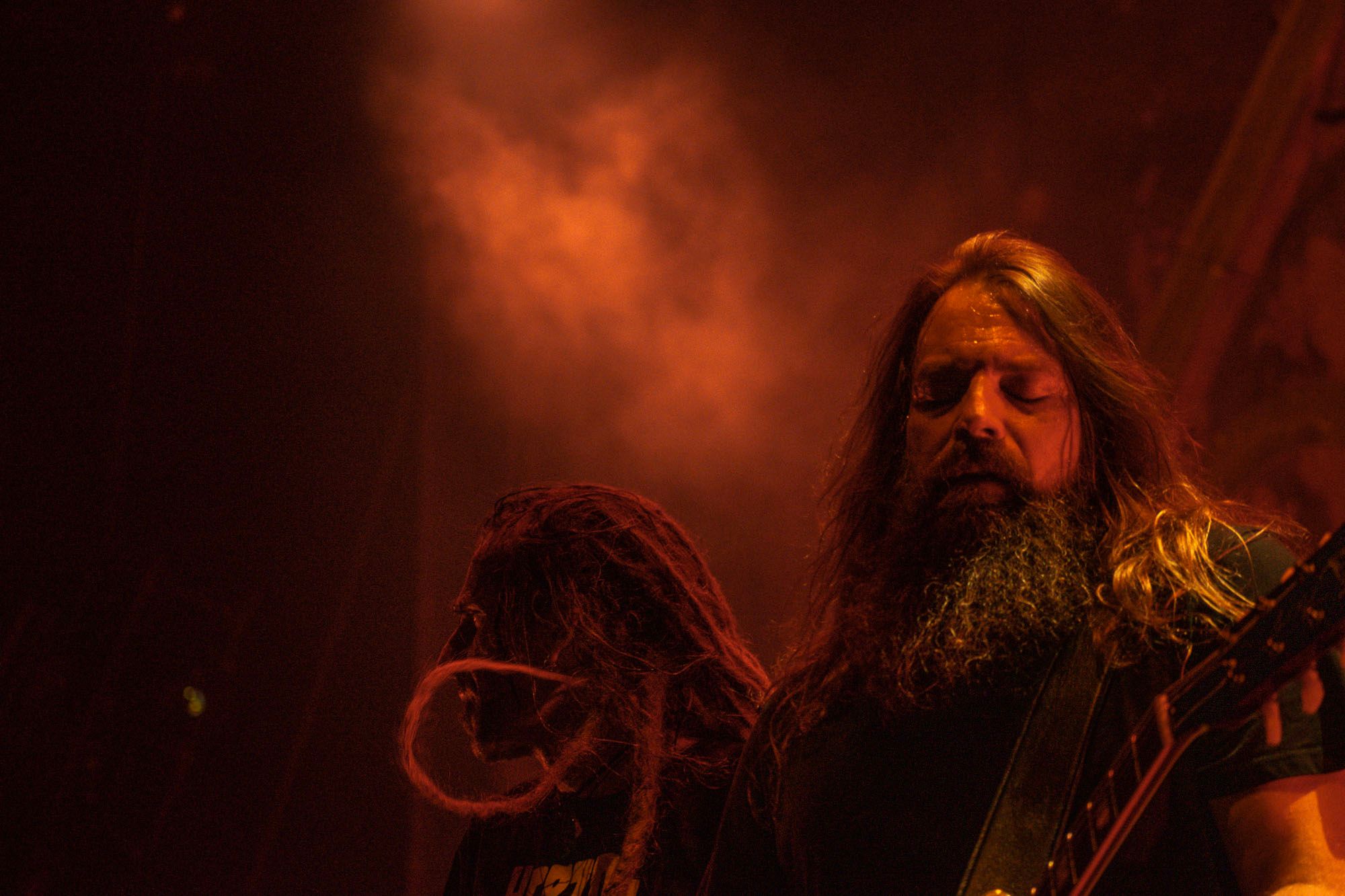 As stated, it was the last show of the tour and Lamb of God made sure that fans got a special treat. While the entire show was insane, I think I speak for a lot of fans when I say the last three songs were something truly magical. The band played an earthshaking rendition of "Vigil." You know the song. If you were in middle school around the early 2000's, "Vigil" was that song you would play on your iPod or mp3 player and look at your friends and say, "This is the heaviest song ever created. Nothing will ever be heavier." I know I was not the only one who felt that way.  Joe Badolato was then brought out to do dual vocals with Randy on "Laid to Rest" and Joe absolutely crushed it! Watching the two vocalists just feed off each other's energy and match up to give fans a breathtaking performance was otherworldly. Finally, Lamb of God played probably one of my favorite songs ever: "Redneck". You could tell everyone in attendance was ready for it. Every fan was on their feet and hundreds of people losing their mind while screaming their hearts out and headbanging. Would you believe me if I said that was not even the craziest thing? Because it was not. What shook the building to its core was the circle pit that took up almost the entire pit and lasted for the entire song. I have not seen a circle pit that big in … well ever. If that does not solidify Lamb of God's legendary status as one of the most influential, respected, and loved bands in metal, then I don't know what to tell you.