by Lauren Lake Lacar
Last Friday, January 20th saw crowds of fans line up on the steps outside The Signal, a music venue in Chattanooga, Tennessee. It was a perfect winter night: light jacket weather, clear skies, slight breeze. But the air held more than just a slight breeze. There was something exciting in the air. Dare I say, electrifying.
The electricity, excitement, and expectations that culminated outside The Signal's steps, once the show started, were not only sufficiently met, but overwhelmingly exceeded. Cue Gregory Alan Isakov, a Singer-Songwriter from South Africa (now residing in Colorado) with folk and indie roots and his band. Gregory is accompanied by Jeb Bows on violin, Max Barcelow on drums, John Paul Grigsby on bass, and Danny Black on electric guitar, pedal steel, piano, and background vocals.
The Signal's sold-out show welcomed Gregory Alan Isakov with open arms as they continued to kick off the second set of their 2023 Winter Tour to a great start.
That night Gregory and Company did what they do best: make magic. Despite a sold-out venue of 1,400 people, they made you feel like you were in a small room concert or impromptu gathering between close friends. With their mellow acoustics, heart-pulling string harmonies (of the orchestral and folksy variety), and deep, warm vocals, Gregory and Co. genuinely made you feel at home.
Though I have been to my fair share of concerts, festivals, and live music events, I must admit that none have ever made me feel– feel so deeply, feel so real– as Gregory Alan Isakov had. The ballads of 'Southern Star', 'Big Black Car', and 'Amsterdam' (to name a few), though musically beautiful and beautifully performed last Friday, are more than just songs. They're stories: intimate, intricately woven stories about life, love, loss, and everything in between. I, along with others at The Signal, found myself genuinely emotionally moved, crying tears of joy, tears of sorrow, or sometimes both.
Even if you're not a fan of, but especially for fans of, folk, acoustic, and singer-songwriter work, Gregory Alan Isakov is a true gem. Not only is he one of the most genuine performers, but also one of the most unique artists and masterful storytellers of our generation.
How Gregory does it– a warm voice and delicately raw music that simultaneously reminds you of home but evokes wanderlust, we may never know. While we may never be able to decode this magician's secrets– and perhaps it's better to not try and instead simply enjoy, we do know one thing: his music makes us feel. And isn't that what we all want?
To Gregory Alan Isakov and the band, thank you for telling your stories and making us feel. Chattanooga loves you– come back anytime.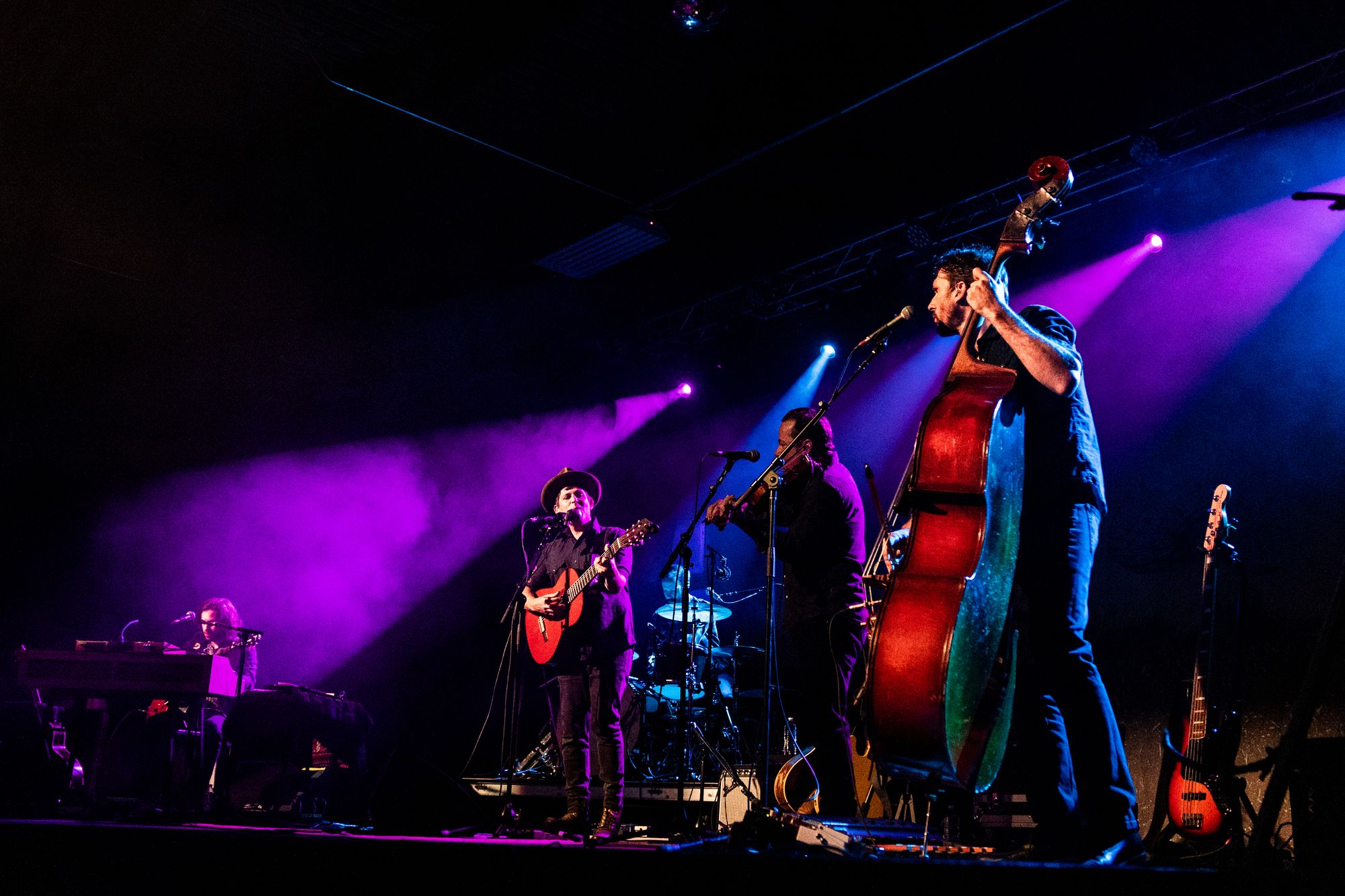 Emotional notes:
Warm, Genuine, Mellow, Solemn

Musical notes:
Folk, Contemporary Folk, Indie Folk Rock, Singer-Songwriter
Setlist:
● Southern Star
● Dark Dark Dark
● San Luis
● Master & A Hound
● Empty Northern
● Chemicals
● Liars
● Solo
● Amsterdam
● Stable Song
● Appaloosa Bones
● Big Black car
● Second Chances
● Caves
---
FOLLOW GREGORY ALAN ISAKOV