by Ian Storck
Along the route of their first world tour "Reach For Us," Kpop outfit ONEUS makes their debut in Madison, Wisconsin, becoming the first Kpop group ever to perform in the city.
Despite being a large college town with many venues and lots of nightlife in the bustling downtown, Madison is often overlooked when it comes to touring schedules, being close enough to Milwaukee, Chicago, or even Minneapolis. Based on the strong attendance, this central location, with an easily accessible and walkable downtown, proves to have lots of potential for future shows.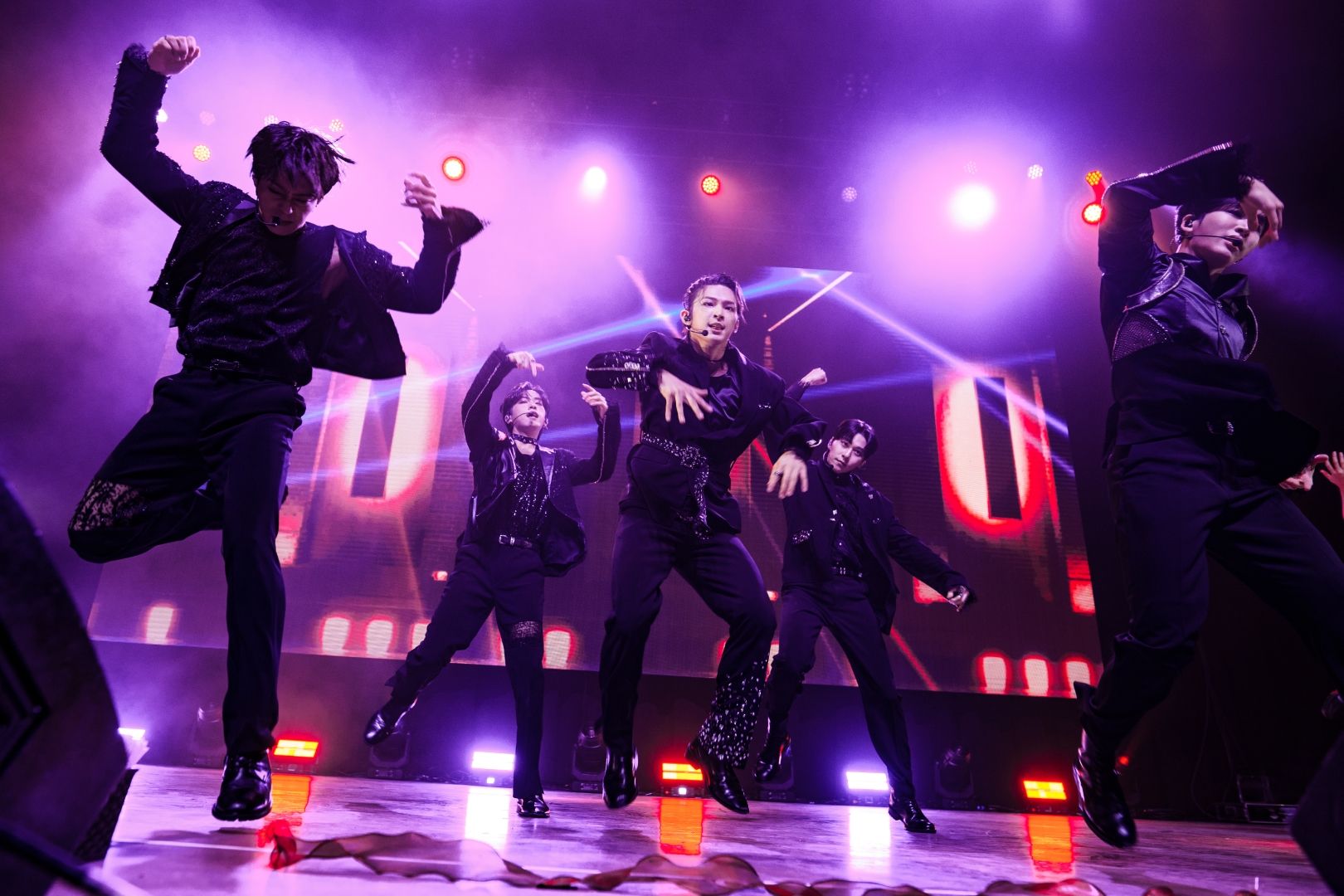 With one member less from the "Blood Moon" tour in 2022, ONEUS has adjusted songs and choreographies to fit their now five-member unit  without missing a beat. With two mini albums being released since that tour, they have plenty of new tracks to add into the mix and change up the setlist less than a year later.
After an introduction video, they open the show with "Bring it On," one of the newest comeback tracks, followed by favorites "Come Back Home" and the incredibly choreographed Michael Jackson homage "Black Mirror." One of the most visually appealing aspects of ONEUS is their unique choreographies throughout their library of tracks, especially their use of jumps, with a member often leaping over the group off of another's back and continuing to dance flawlessly upon landing.
A big mid-show highlight involved their cover of Blackpink's "Pink Venom," in which the song was rearranged with a more aggressive backing track and vocals than in the original. This led into a fun dance medley, including  Justin Timberlake's "SexyBack" and an awesome routine to the Top Gun classic "Danger Zone" by Kenny Loggins.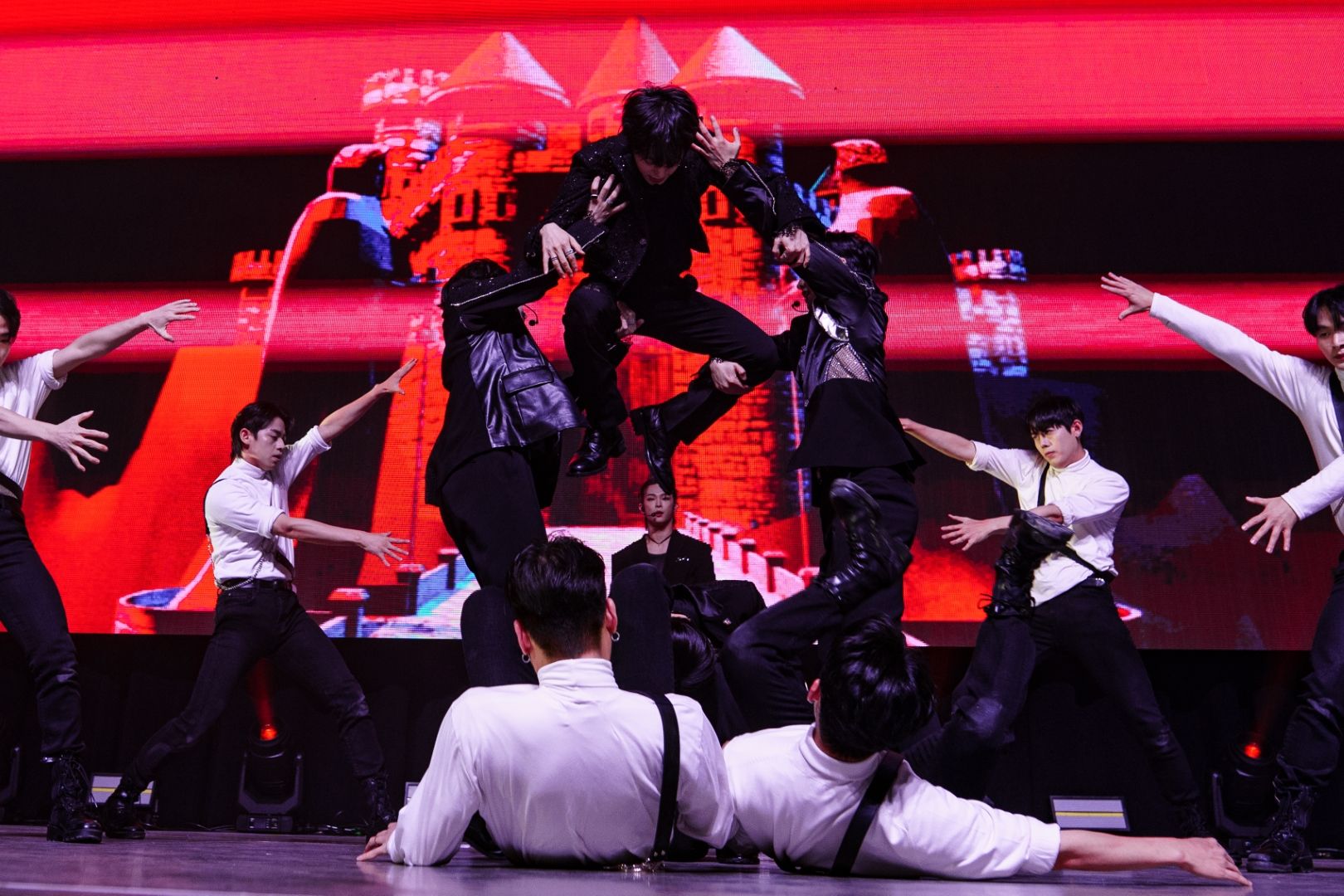 Opting out of appearing in traditional hanbok for stages like on their last tour, they still mentioned specifically wanting to bring the culture of Korea with them, and used hand fans as part of their choreography for the "Luna" as well as the "Road to Kingdom" version of their song "Lit."
The biggest shock of the night came during the encore stages, where the crowd was urged to sit and stay seated, or else the performance would end. As security gathered by the side doors, it was clear something big was going to happen. As the song began, the members of the group ran down the side steps and began to run through the crowd while performing. Between lines they waved and gave hand hearts to the many TO MOONs (ONEUS fans) in attendance.
This was one of the most unique and personal moments I've ever seen at a Kpop show, and it surely made the night of so many fans who were able to see ONEUS up close and share these fun moments with them, as the members sang and goofed around with each other mere feet away from the fans. It was an unforgettable experience and shows how thankful ONEUS is for the support from their fans.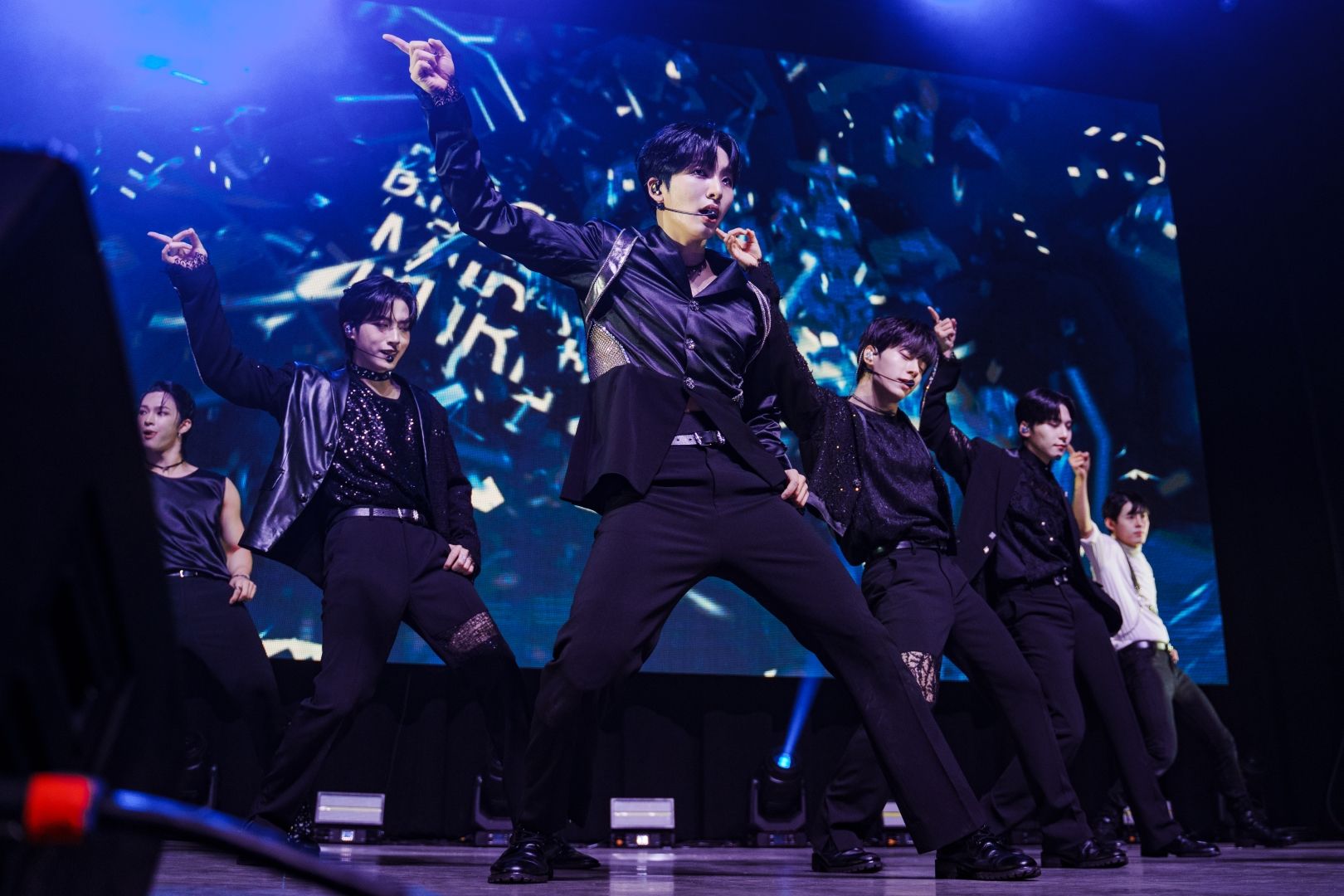 Find ONEUS on Spotify | YouTube | Instagram | Twitter | Facebook
---
Setlist:
Bring it on
COME BACK HOME
BLACK MIRROR
Who got the Joker?
FULL MOON
STUPID LOVE
Skydivin'
Pink Venom (BLACKPINK cover)
SexyBack / Danger Zone / I Ain't Worried / Soldiers (Dance medley)
Red Thread
Youth
Incomplete
Intro Eden
Same Scent
LUNA
Lit (Road To Kingdom ver.)
To Be or Not to Be
No Diggity
Life Is Beautiful (English ver.)
Last Song