"Rock music hybridized" is what came to mind when I saw the lineup for the Appaloosa Bones international tour. Lucius' and Gregory Alan Isakov's avante-garde approach to indie pop and indie folk music is garnering attention from the masses and acquiring fans from every generation. This was visually apparent with the diverse group of music lovers present October 11th in Charleston, South Carolina.
---
LUCIUS
Los Angeles is home to Jess Wolfe and Holly Laessig, the duo who founded one of the grooviest indie pop bands to come out of Brooklyn, Lucius. Motivated by an old Victorian mansion and a few vintage pianos, Berklee College of Music roommates, Jess Wolfe (lead vocals) and Holly Laessig (lead vocals), were later joined by Dan Molad (drummer), and Peter Lalish (guitar) to create some magic. Three studio albums and a few Grammy nominations later, it's safe to say this group is leaving their mark on the music industry.
Once I heard their voices I was completely enamored by the carbon copy mystery women onstage. Matching bangs, capes, and gold- I thought, "They are Lucius?! This is Lucius?!". Like me, you might recognize their ballads from shows like Grey's Anatomy, Catfish: The TV Show, and New Girl. Or maybe you caught them on Late Night with Seth Meyers, The Ellen Degeneres Show, or The Late Show with Stephen Colbert. However, or wherever, you came across the talent that is Lucius, you are better for it! And if you've yet to dive into the current era of disco, start with Second Nature.
South Carolina hosted the four-piece supporting band Wednesday night to a crowd of 4,000 fans. North Charleston's best outdoor venue, Firefly Distillery, sits on five acres surrounded by live oaks, palm trees and marsh views- plus showcasing the tastiest local Lowcountry vendors. As a concert enthusiast with over 300 shows under my belt, this one stood out!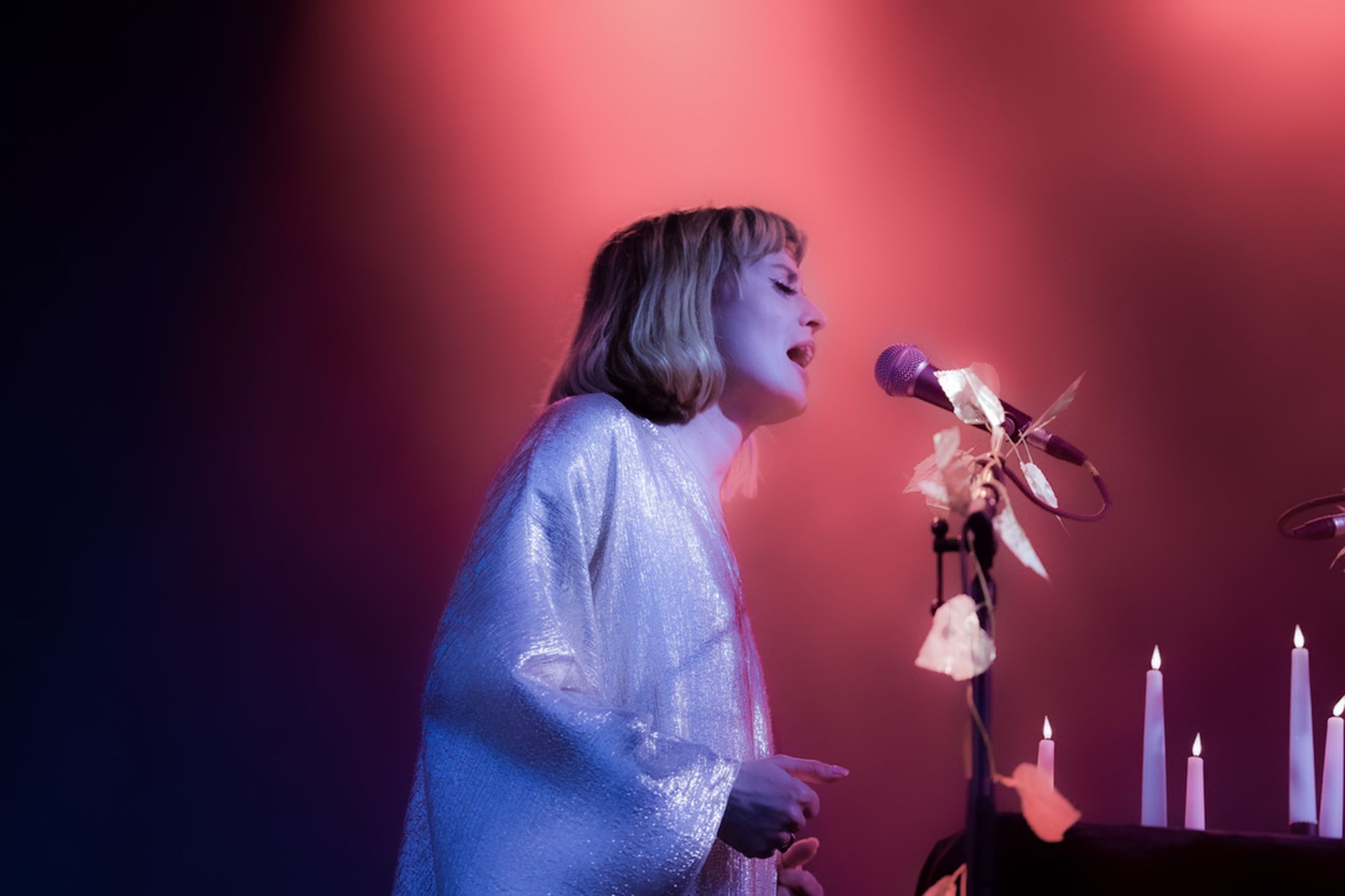 ---
GREGORY ALAN ISAKOV
Horticulturist and Musician. Scientist and Artist. Humanitarian and Storyteller.
However he is labeled, Gregory Alan Isakov is a talented and compassionate individual, to say the least. His voice and style is reminiscent of Hozier, Lord Huron, and Caamp. Indie, folk, and Americana fans alike will find his music haunting in all the right ways.
An immigrant from South Africa, Gregory Alan Isakov's family came to America when Isakov was only seven years old. His father started an electronic engineering business in Philadelphia and at 16 Isakov began his music career there. After college and touring with Kelly Joe Phelps, his song, "Big Black Car", was used in a McDonald's commercial- how is that for living the American Dream?! I am sure the life-long vegetarian is far more proud of his Grammy nomination for Best Folk album in 2019, his collaboration with the Colorado Symphony orchestra, and sharing a stage with The Lumineers at their first-ever stadium headlining tour to a crowd of 45,000 at Coors Field in Colorado (both bands hometown and one of the best concerts I have ever attended).
Charleston witnessed the band-of-six perform eighteen songs and deliver a goosebump-rendering encore. Jeb Bows (violin), Steve Varney (banjo/guitar/piano), Max Barcelo (drums), John Paul Grigsby (bass), and Danny Black (guitar) each illustrated their collective talents as instrumentalists and performers. As they embark on an international tour that carries into next year, I hope listeners found Appaloosa Bones, the first album release in five years, worth the wait.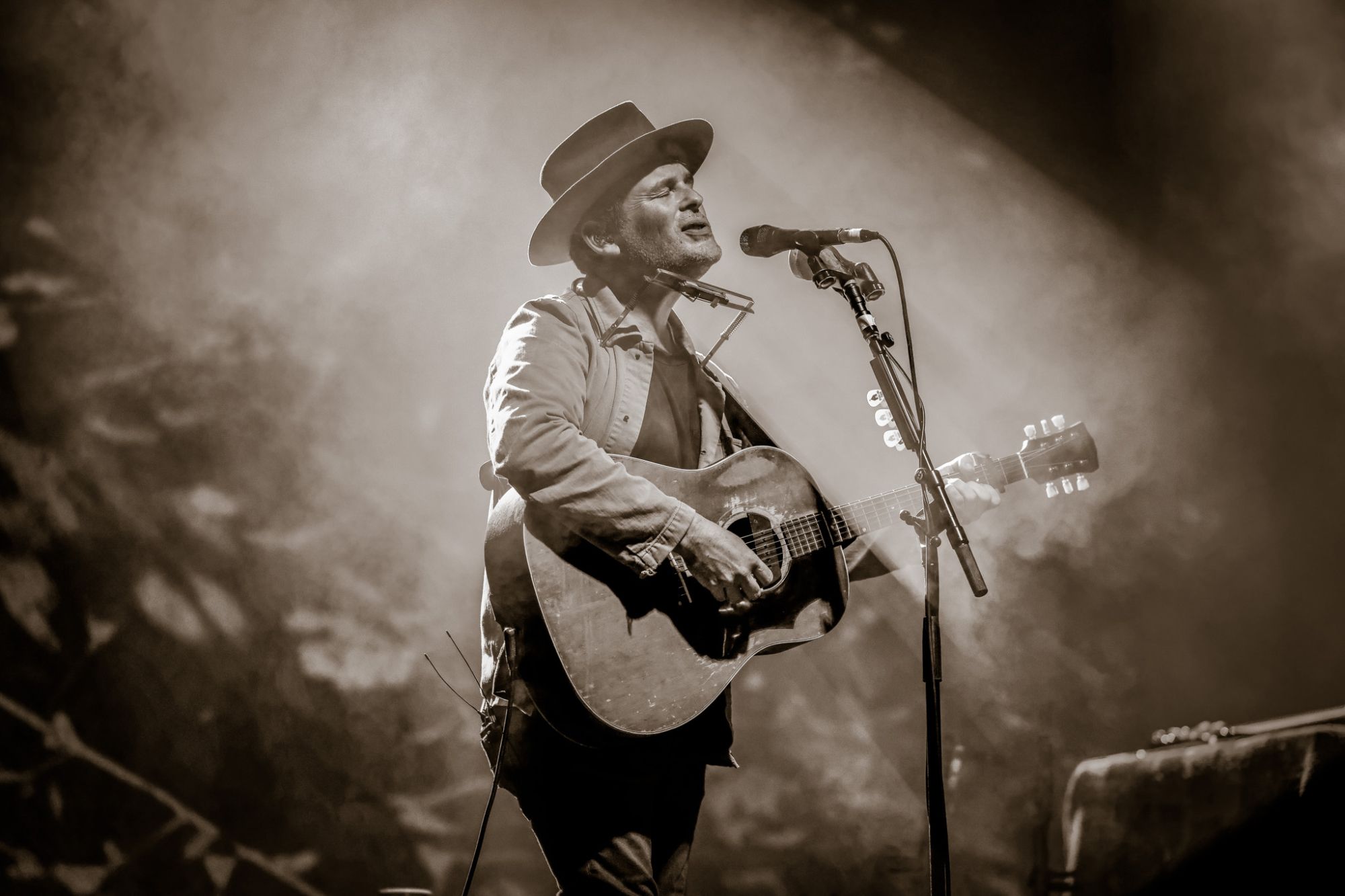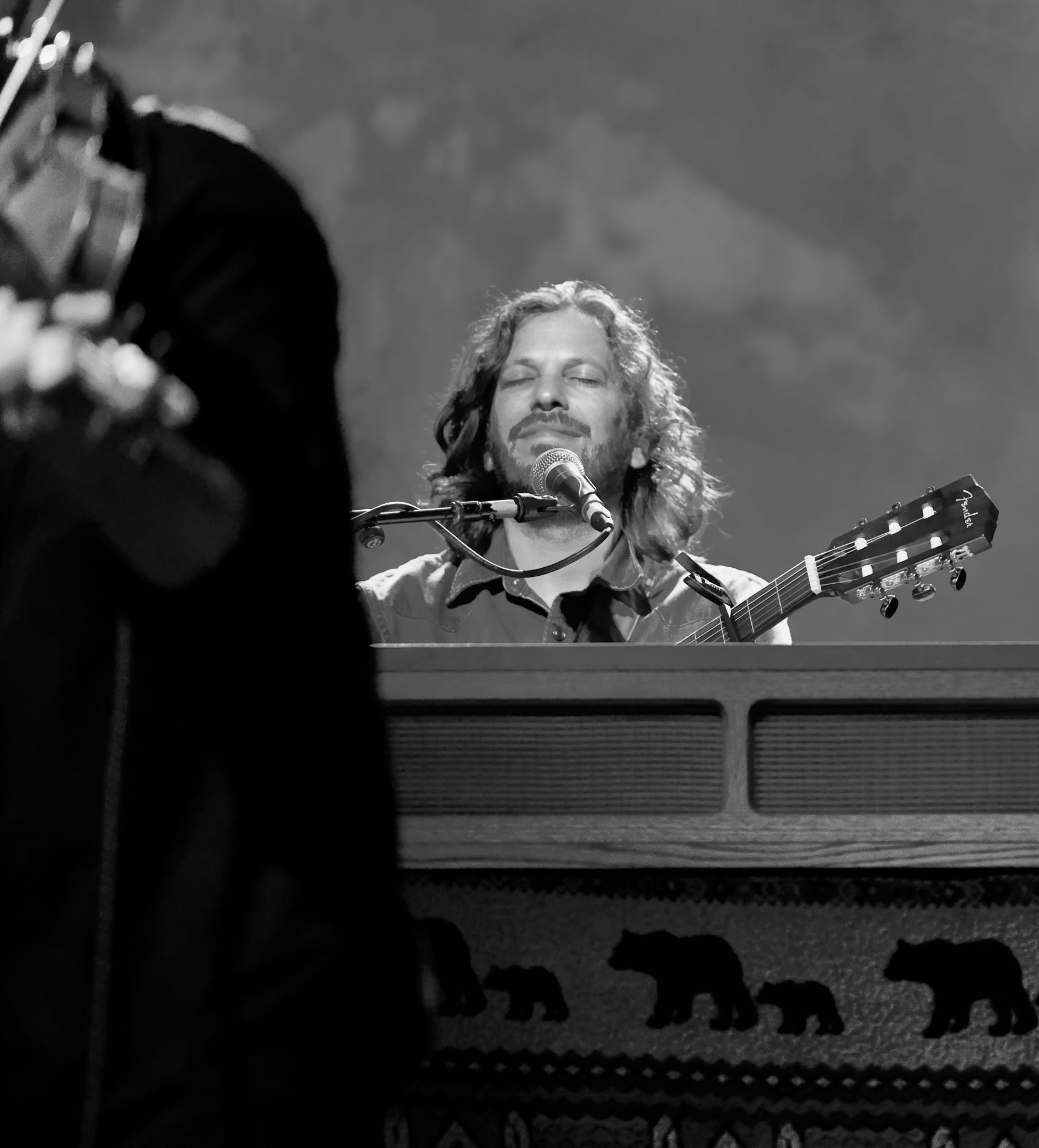 ---