By Jackson Tujo
"I've had enough disappointment". Honey Revenge declares this with their chest on "Seeing Negative" and leaves no room for disappointment on their debut album Retrovision, released on June 23rd via Thriller Records. Honey Revenge is a rising pop-rock outfit with tons of hype and they justify it on this release with anthems of both mental health and toxic relationships.
The first thing to stand out on Retrovision is the beautifully crafted production by legendary producer Erik Ron. The vocals sound crisp, the guitars feel smooth and warm, and the drum and bass feel so groovy. The soundscape is most impressive when they get a little weird with the composition on tracks like "Fight or Flight". The track feels so groovy and it is filled with all sorts of fun intricacies in the background, creating an absolute vibe of an atmosphere.
Honey Revenge's songwriting is witty, yet relatable. They somehow successfully created lyrics that make you think while being relatable. They described the idea of being left hanging on someone's every word on "Favorite Song" with the descriptive "You play me like I'm stuck on repeat" and "You're cold, I'm shivering".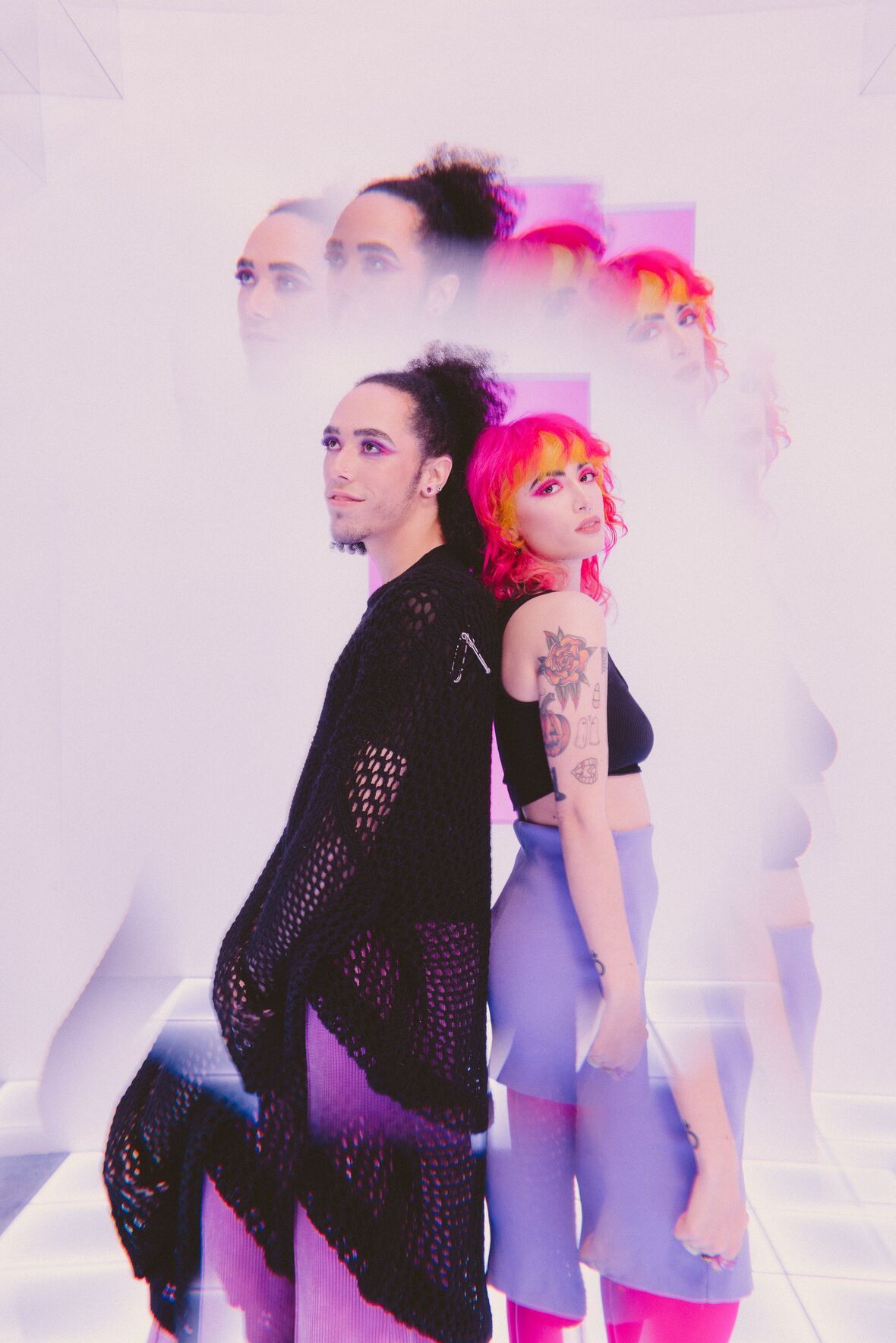 Retrovision also tackles the topic of mental health while staying true to Honey Revenge's style of funky bops. "Seeing Negative" describes the struggle of being stuck in your own head yet deciding to push forward and not accept disappointment. "Habitual" follows the same wavelength of the struggle of self-destruction. On such a serious topic, it has my favorite chorus on the album: the oh-so catchy "So habitual, you're my favorite ritual".
Toxic relationships and the effects on victims of abuse are prevalent themes of this album. On "Scapegoat" they make the scathing statement "I wonder if you feel any remorse". "Worst Apology" is a groovy song about how it is not the victims' fault that abusers get outed; it is the abuser's fault for being abusive. They describe this clearly with, "It's silly really if you weren't so shitty nobody would have to find out".
Honey Revenge has the incredible talent of tackling serious issues on groovy and catchy songs that listeners can sing along and dance to. They include lyrics that, while catchy, are also pointedly and intentionally written to make you think about mental health and the effects of abuse. It is this masterful songwriting that makes every song they release feel like a "hit". Even though Retrovision is a debut album, it sure feels like Honey Revenge has perfected what makes them great.