Hot Mulligan came to Cat's Cradle in Carrboro, NC last night, bringing along Stand Atlantic for the ride. This was a one-off show between Sad Summer dates. With a stacked emo/pop-punk lineup like this, it came as no surprise that the show was completely sold out well in advance. In fact, they added a handful of extra tickets the day before, and it sold out again.
---
STAND ATLANTIC
Stand Atlantic is an Australian pop punk band that have been taking over the US airwaves for a while now with hits like "Hate Me (Sometimes)", "Lavender Bones", and "Deathwish". Formed in 2012, the four-piece have released three full-length albums and 3 EP's. I've had the pleasure of photographing Stand Atlantic multiple times, and vocalist/guitarist/frontwoman Bonnie Fraser always puts on an killer performance! I knew this time would be no different, especially with the energy from the crowd of knowing that Hot Mulligan were next.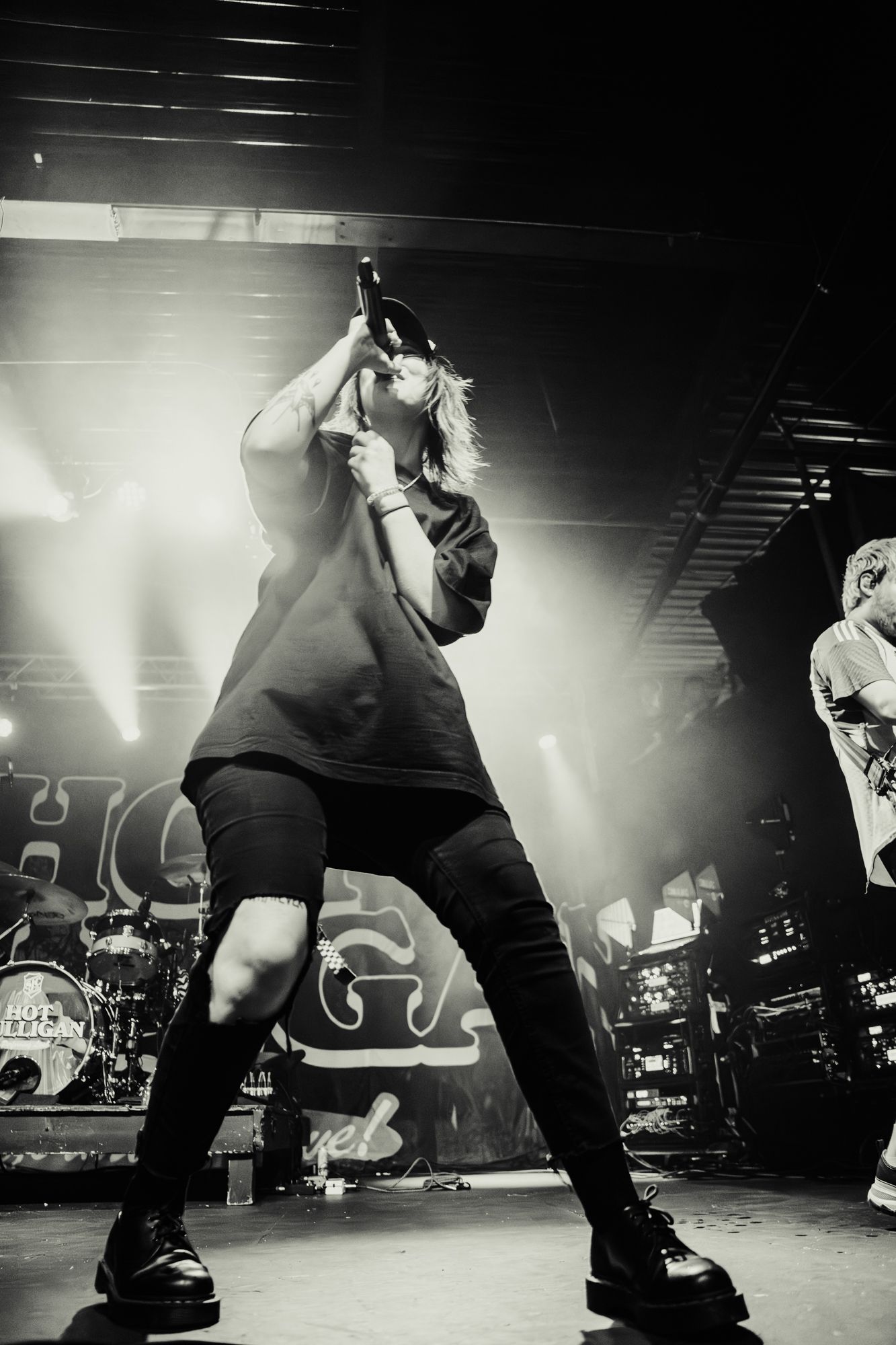 Stand Atlantic is: Bonnie Fraser (vocals, rhythm guitar), David Potter (lead guitar), Miki Rich (bass), and Jonno Panichi (drums)
---
HOT MULLIGAN
Hot Mulligan is one of the hottest pop-punk/emo bands in the scene right now. Not only are their songs positively infectious, but their live performances are off-the-charts! I've become quite a fan over the years. As much hype as they seem to get, I still think they're seriously underrated because they're just that good.
As the lights dimmed and the first notes resonated throughout the venue, a wave of anticipation swept through the crowd. The energy in the room was electric, awaiting the grand entrance of vocalist Nathan "Tades" Sanville. The band was all smiles as they kicked off their set with "Drink Milk and Run". The setlist featured a mix of fan favorites and also newer tracks, such as "Shhhh! Golf is On" from their latest album, Why Would I Watch.
The evening was a testament to the healing power of music as fans jumped around, crowd surfed, and danced while singing along. Hot Mulligan happily fed off of this energy, delivering an energetic set that the audience is sure to remember. I've photographed a lot of bands, and they remain one of my favorites to shoot. This is a lineup you don't want to sleep on if you have a chance to see them! You can catch all of their future show dates here.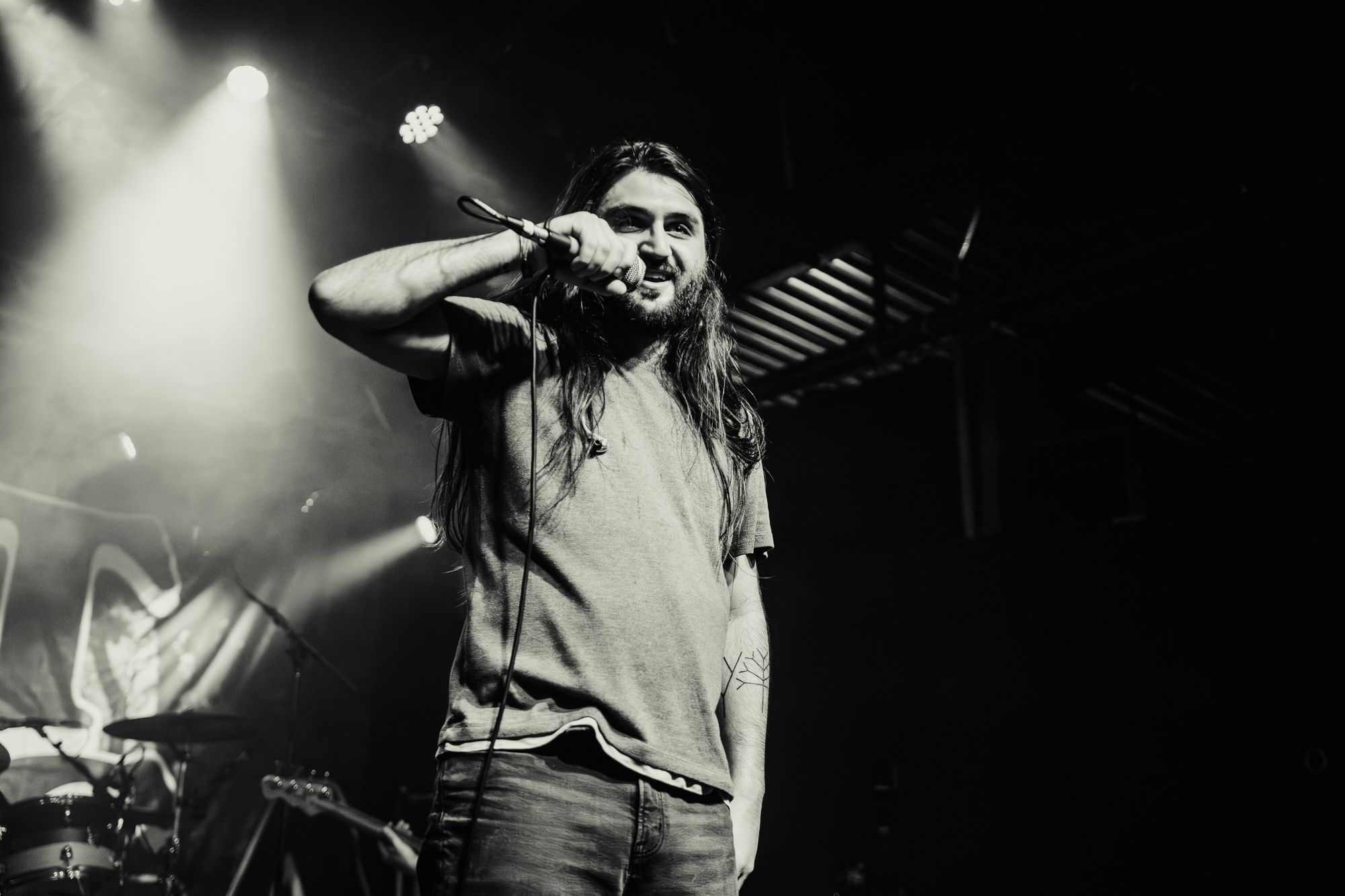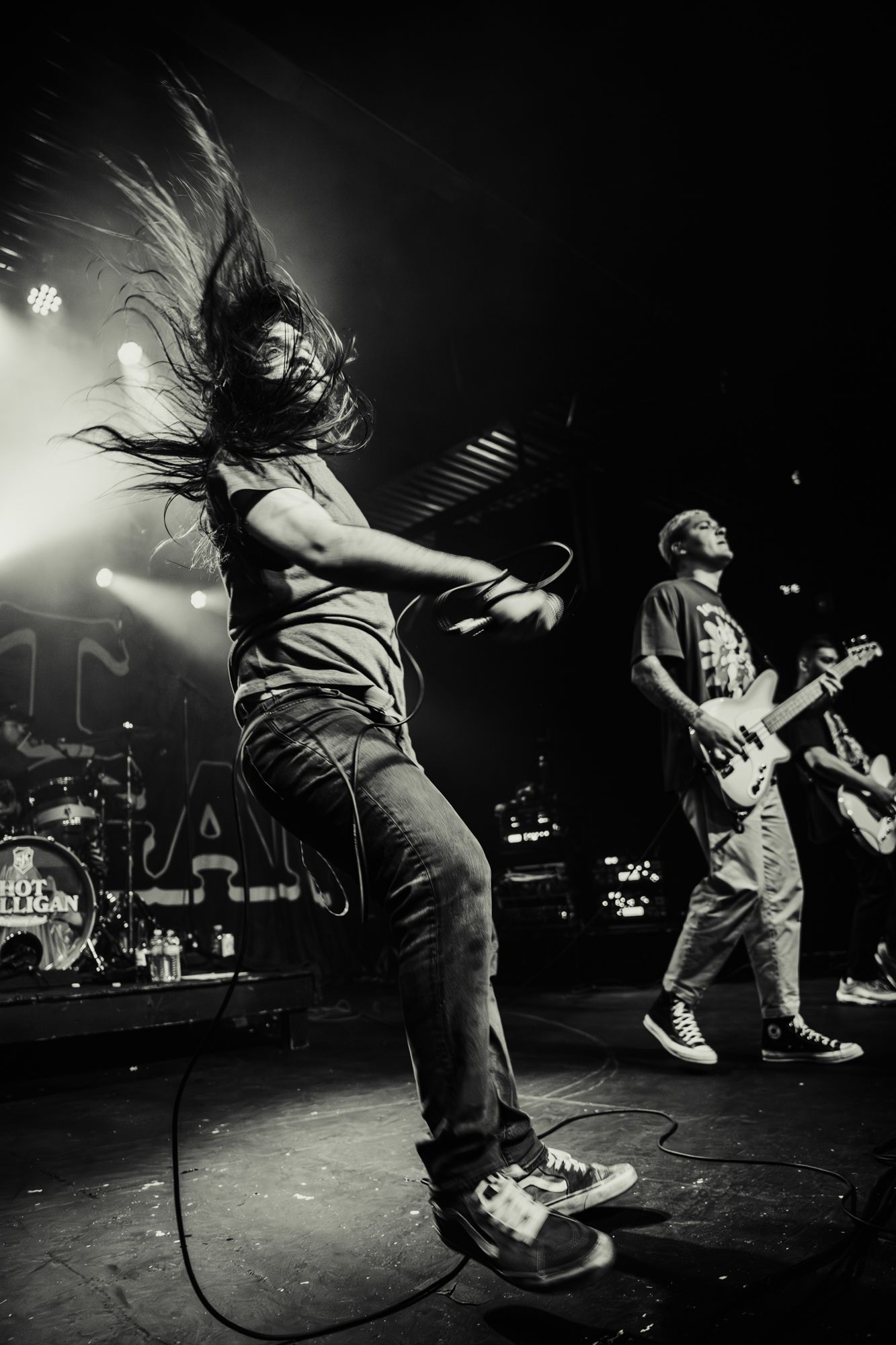 Hot Mulligan is: Nathan "Tades" Sanville (vocals), Chris Freeman (rhythm guitar, backing vocals), Ryan "Spicy" Malicsi (lead guitar), Brandon Blakeley (drums), and Jonah Kramer (touring bassist)