By Daniel Turner
After three decades Jump Little Children have decided to hang it up, but not before releasing their latest album Foundering. After crowdfunding Foundering and their 2018 release Sparrow, the band decided to hit the road one last time to play for their loyal fans. While original members Matt and Evan Bivins decided to bow out of the most recent album and tour to focus on their own families and business ventures, the remaining members received support from a whole host of friends made over their 30 years making music. A few of those friends were opening act Frances Cone.
---
Indie-Pop duo Frances Cone is a husband and wife team that started making music in Brooklyn, New York and are now based in Nashville, Tennessee. Their sound is largely piano/synth and guitar-driven with a bit of a muted dreamy quality that is contrasted by singer Christina Cone's rich, powerful, and soulful voice. Being the daughter of a preacher, I wouldn't be surprised if she learned how to project so well singing with the choir. Her multi-talented husband Andy Doherty rounds out the sound with backup vocals and either bass or guitar. My favorite song of their set was "Unraveling" off of their 2019 Album Late Riser.
Between songs, Christina told the crowd about the first time she went to a concert that wasn't Christian music. That was a Jump Little Children concert in Charleston, South Carolina. Eventually Frances Cone would end up playing music in New York with Jump Little Children cellist Ward Williams in the late 2000's. The band and Ward remained close, with Ward playing their wedding in 2020.
Frances Cone will be finishing the tour with Jump Little Children aside from the final date. They will also be releasing a new album in April with drummer/producer Josh Kaler. Josh has produced for both Frances Cone and Jump Little Children. He also sat in on drums for both bands on this tour stop.
Frances Cone: Website / Spotify / Soundcloud / Facebook / Twitter / Instagram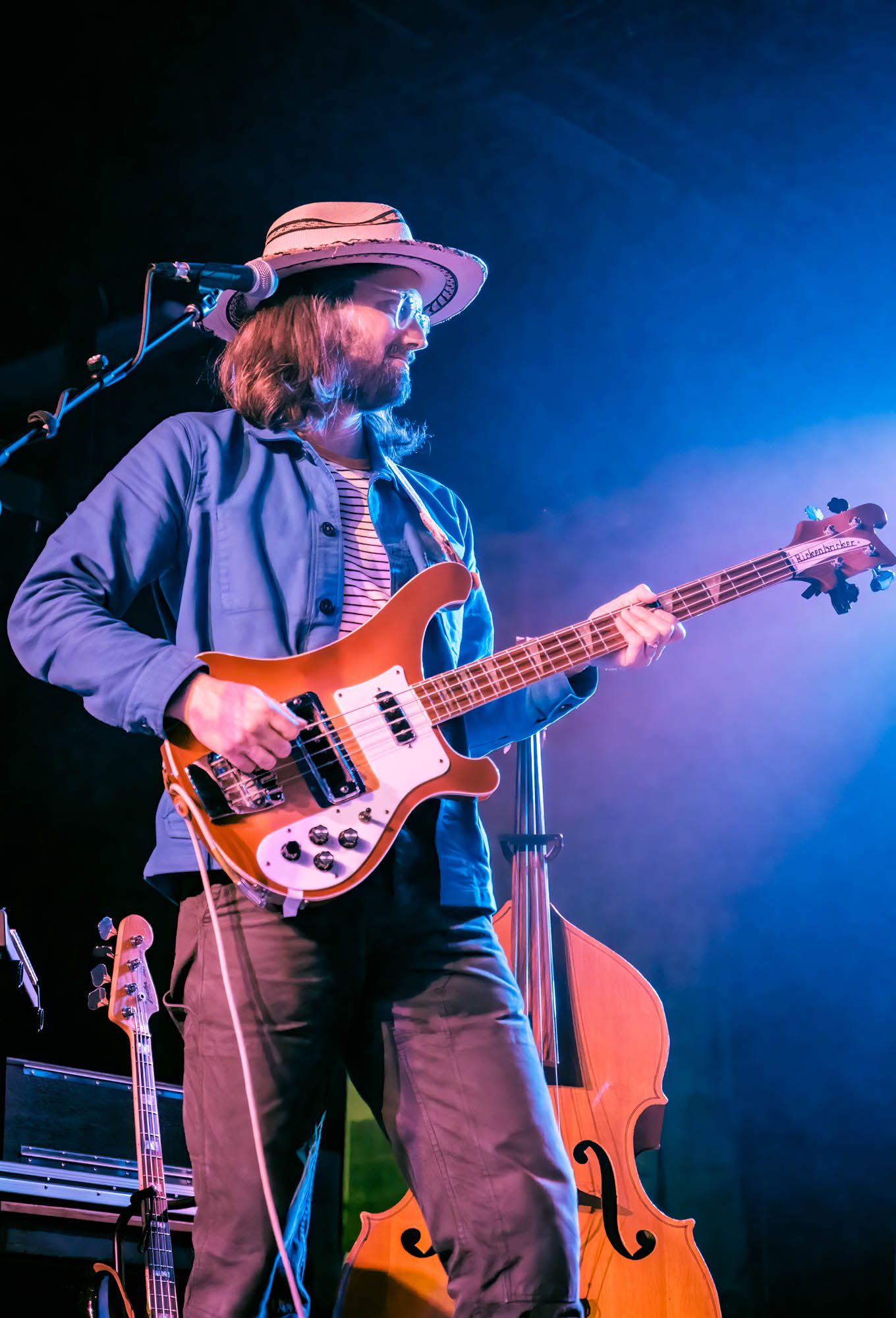 I was fortunate enough to see Jump Little Children perform live back in 2005 and I remember being blown away by the amount of talent on that stage. At the end of that tour, the band announced that they would be taking an indefinite hiatus and it was unclear what the future would hold. At the time it certainly felt like I had caught a show on their last tour. This time around they made it official, and I was not going to miss the December 15th date on the official farewell tour.
Fans of all ages crowded around the barrier at the stage between sets waiting for Jump to take the stage. A raucous applause erupted as the band walked out and singer Jay Clifford slung the strap to his acoustic guitar over his shoulder. Wasting no time, they jumped right into "Violent Dreams", the second song on their Magazine album. With Josh Kaler sitting in on drums and Christina from Frances Cone taking over piano duties when needed, it was clear that we were in for a night of music that was going to span Jump Little Children's entire career.
The stage show is as energetic as ever with Jonathan Gray treating his stand up bass as a dance partner coupled with Ward Williams playing his cello on its stand while still wearing the Les Paul he was playing moments earlier. For the slower more orchestral songs like "Cathedrals", the band would break into an acoustic trio that gathered around a single condenser microphone under a spotlight in a spectacle that was reminiscent of a renaissance painting. The band was able to seamlessly transition between the songs that fans knew and loved to newer, less familiar songs off of the Foundering album. To me, "Suburban Trees" and "Cities of Gold" were the standout songs from the new album. The set list as a whole was thoughtfully crafted and had an undulating quality that reminded me of the flow of the bands albums. This show was a bit of an emotional rollercoaster for many fans, myself included.
If you have a chance to catch one of the remaining shows on this tour, you absolutely should. If your city is already sold out or you're too far away to catch one of the remaining dates, you have options!
Jump Little Children will be live streaming their sold out show in Winston-Salem, North Carolina this Friday December 23rd. With a live stream ticket you will be able to re-watch the entire show until January 15th!
Jump Little Children: Website / Facebook / Instagram / Spotify / YouTube