Korean pop group KARD makes their return to North America with their 2023 'Playground' Tour. A year after their previous venture to the US, with their '2022 WILD KARD' tour, they return with more charisma and energy than ever before.
A unique group within the kpop world, the co-ed group made up of BM, J.Seph, Somin, and Jiwoo has been known for their fun performances, party-like atmospheres and adding a sexy vibe to their tracks. Their 6th mini album and latest release, Icky, is no exception, and the 'Playground' tour brings those elements front and center.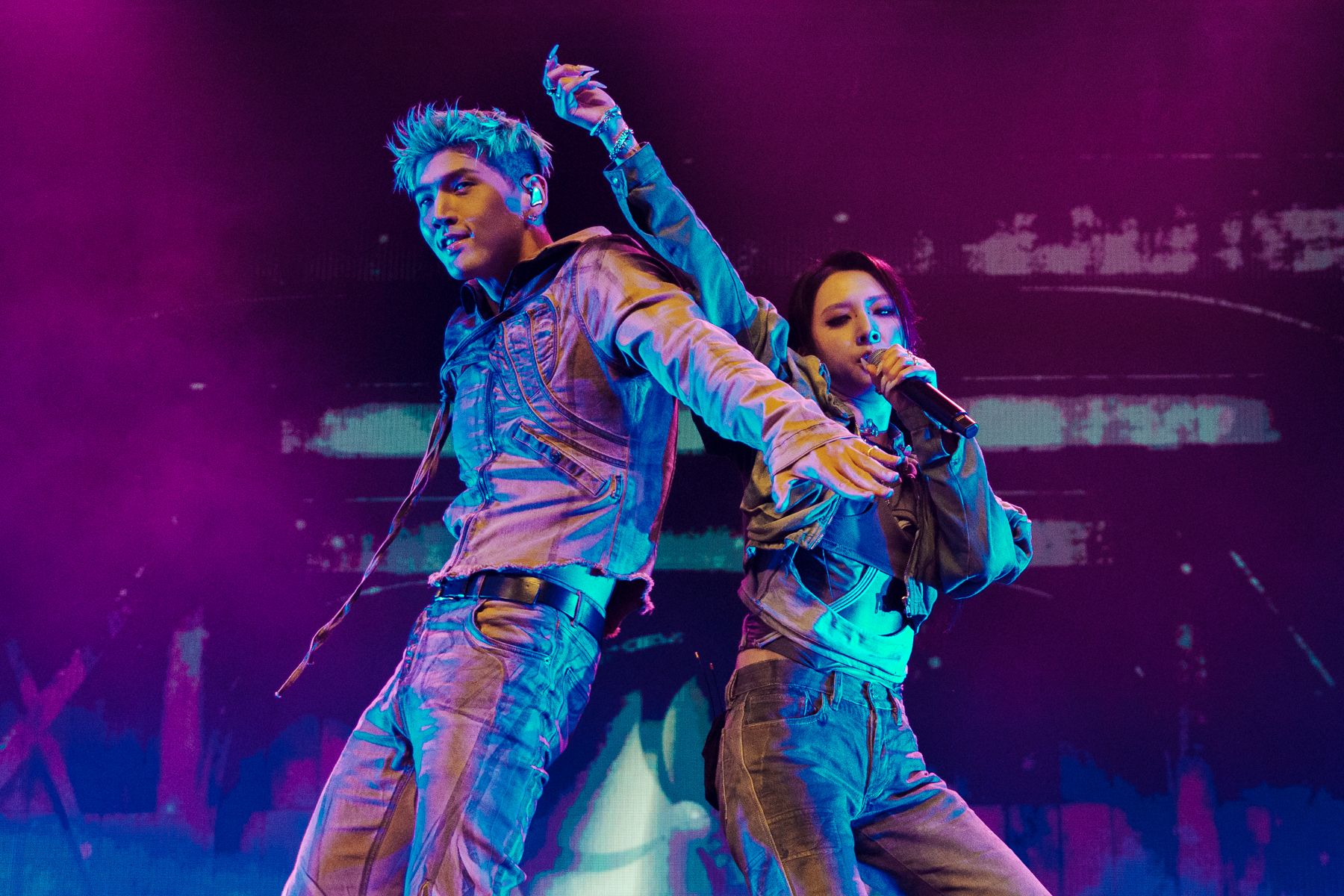 The large video wall on stage at the Chicago Theater features the tour logo in its neon green lettering, as well as dripping green fluid, a callback to the "Icky" theme and music video. As the lights go down, that very title track leads off the show, followed by "Without You," another off of their new album.
They follow up their first introduction by playing the previous tour's title track "Ring the Alarm," followed by old school songs "Hola Hola" and "Oh NaNa." Their earlier sound, while similar in some elements, is still a contrast to their newer work. As KARD continues to experiment and push boundaries in their themes, they've evolved their sound into something very unique, that upon hearing is undoubtedly KARD
The solo and duo performances are a mid-show highlight, with Somin and Jiwoo performing "Fxxk You," BM with his solo tracks, and finally J.Seph joining BM for "Been that Boy." The audience was clamoring for more, and even though it was halfway through the show, BM assured the crowd that there was plenty more to come, and the second half had even more exciting performances than the first.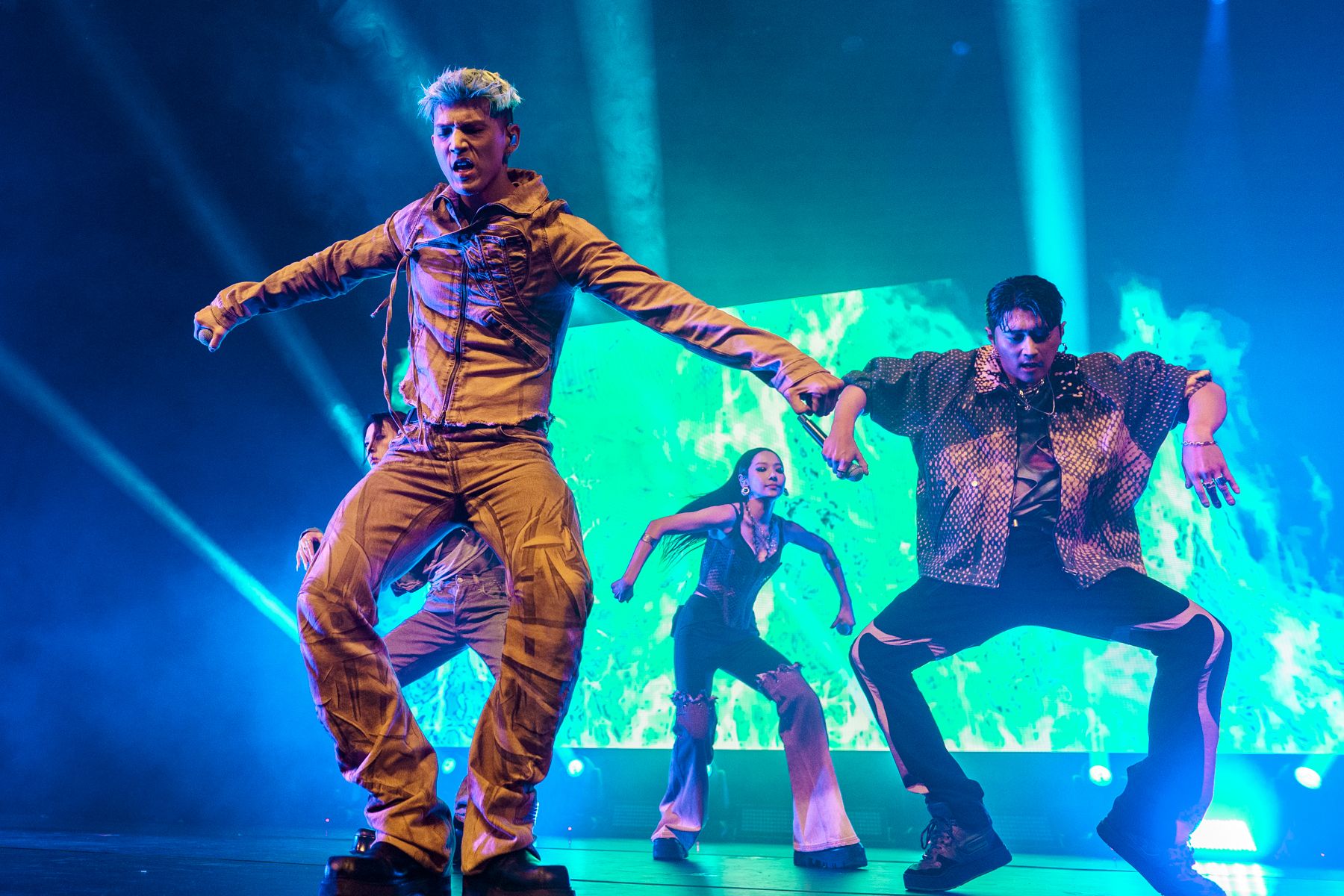 There was no lie that the second half of the show was the real party, containing hype live tracks such as "Bomb Bomb," "Cake," and the most hype song of all: "Dumb Litty." They took a short break before the traditional encore, where they used a roulette wheel to decide what their encore track would be, before finally doing a final performance of "Icky."
An aspect that makes KARD stand out from a traditional Kpop show is the amount of fan interaction involved. Seemingly without a script of what to say or discuss between songs, BM constantly reads audience signs, responds to people shouting, or points out the custom KARD bra that someone was waving at him (he even took it up on stage to show off). The energy between the members is infectious as well, and they seem like a fun, tight-knit group that gives major sibling energy with how much they poke fun at each other, and it's really nice to see that personality come to the forefront during their live show.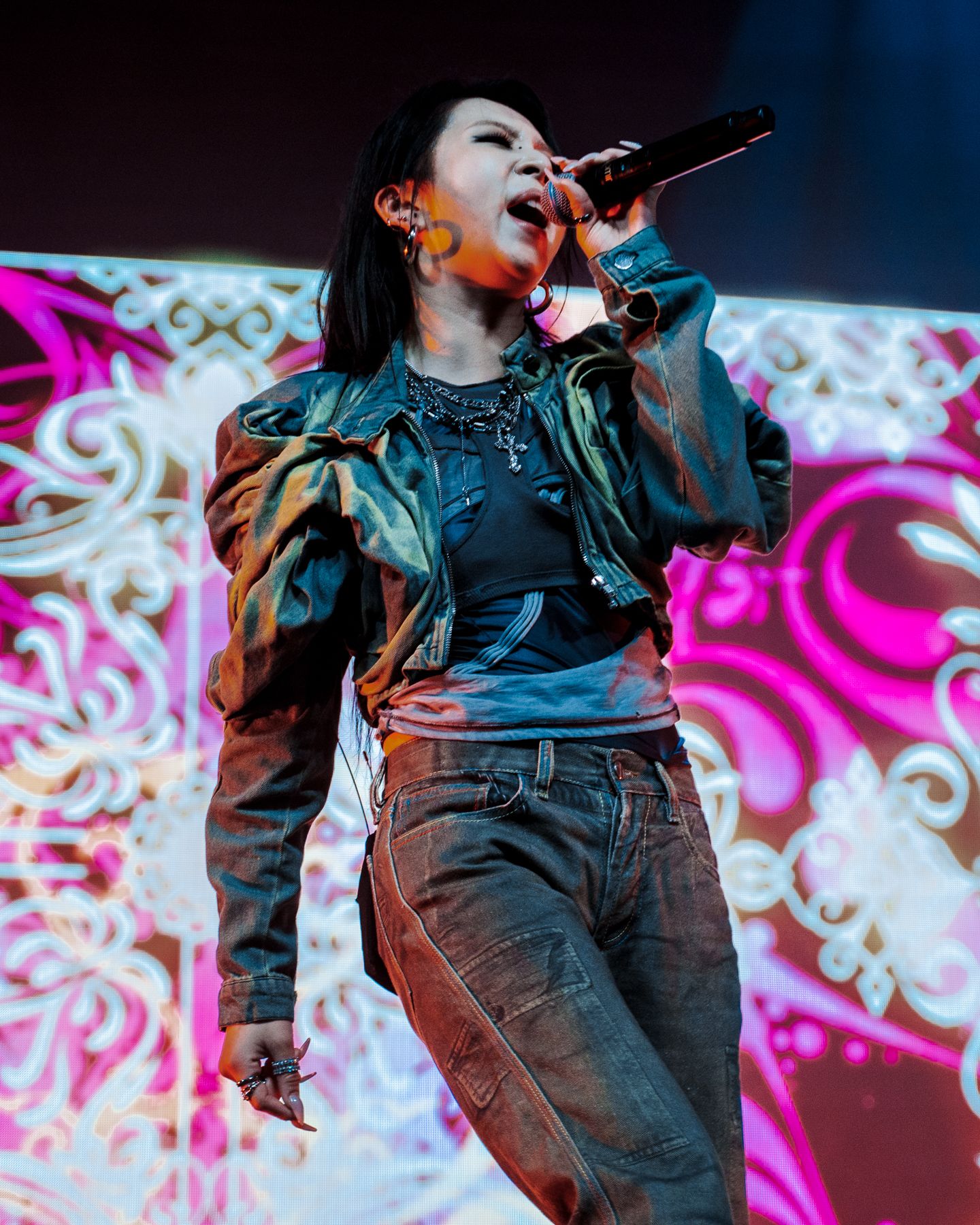 Follow KARD: Twitter / IG / YouTube / Facebook
Setlist:
ICKY
Without You
Ring the Alarm
Hola Hola
Oh NaNa
Fxxk you
LIE
Broken Me
Been That Boy
Rumor
Don't Recall
Break Down
GUNSHOT
Bomb Bomb
Cake
Dumb Litty
Ride on the Wind
Go Baby
ICKY