You can't always believe everything you read on the internet. But when it comes to Concord Music Hall, if some of the numbers online are even in the neighborhood of reality, this crown jewel amongst stiff competition in the Chicago venue scene is stuffing the metaphorical stat sheet.
By no means is Setlist.fm an absolutely comprehensive resource of every single concert that's ever happened. That said, anyone who as looked into the absolute madness of bickering that some superfans engage in when it comes to the accuracy of a setlist knows that the site has a loyal user-base of detail-oriented users. Looking at the history of Concord Music Hall as it celebrates its 10th anniversary shows a WHOPPING 901 shows have graced their stage since opening. If you're an emo/punk/ska fan like the majority of us here at MSM are, reading down the list of bands to play over the last decade and it's not even worth trying to list them here, as there's no good place to cut the list off without leaving a seminal band out in the cold. Bayside, Four Year Strong, and New Found Glory have played Concord multiple times. Oh, but so has Yelowcard. And Naked Raygun. And The Metzingers. And State Champs. Less Than Jake's Welcome To Rockview tour was there recently enough that their unique brand of Florida Man sweat is probably still drying on the stage as we speak. See? I could keep going and going if left to my own devices.
With that amount of history at their disposal, it's fitting, appropriate, and undeniably kick-ass that Concord is welcoming back Gogol Bordello to celebrate the last decade of amazing music they've hosted for the city of Chicago. Gogol Bordello was the first band to play at Concord and the two have always been a match made in heaven. Making their third appearance at the venue, and their first since 2021, their absolutely bonkers high-energy show is perfect for a performance space that hits the perfect sweet spot between 'big enough to mosh' and 'intimate enough to make a real connection'. That second point will be on full display this Thursday with the high level of crowd interaction Gogol Bordello bring to the table every night.
Limited tickets are still available, but most likely won't last long as Gogol Bordello is a band whose live reputation precedes them like the Wanderlust King road warriors they are.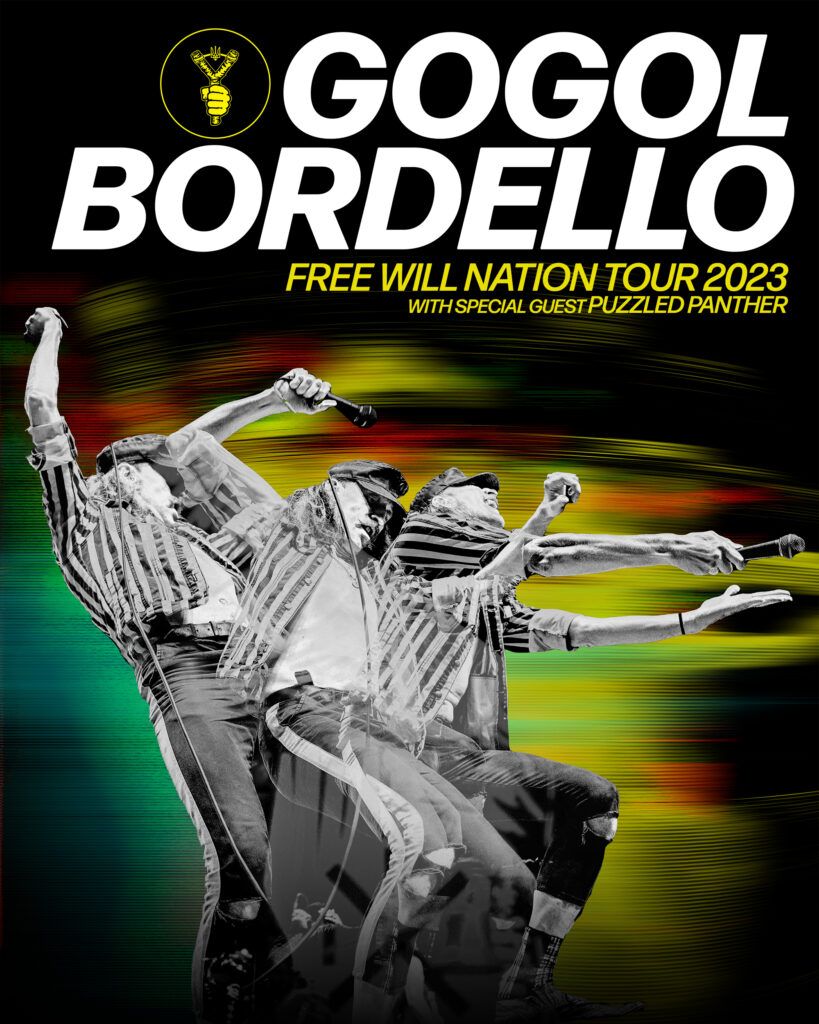 Gogol Bordello's Free Will Nation Tour continues through August in the US.