Kim Petras brought her "Feed The Beast" World Tour to the Coca-Cola Coliseum in Toronto for a unique and dazzling Monday night for her most hardcore fans. With multiple albums containing different styles of singing, lyricism, and instrumental productions, Kim puts together a unique show that proves that she can pull off strong vocals and astonishing stage visuals.
---
Alex Chapman
Arriving on stage first to warm up the crowd was Alex Chapman, a DJ and music producer who's song "Horsey" features Kim Petras herself on it. Alex Chapman has also had the honour of remixing Kim Petras and Nicki Minaj's collab, "Alone (2.0)". Alex, behind his laptop and DJ set-up, was dancing and telling everyone to put their hands up, getting the crowd moving and hyped in preparation for the main performance of the night. To get Kim's supporters even more warmed up, Alex played upbeat songs from artists like Lady Gaga, Nicki Minaj, and Hilary Duff. His set lasted for approximately 30 minutes before he left so Kim Petras could take to the stage soon after.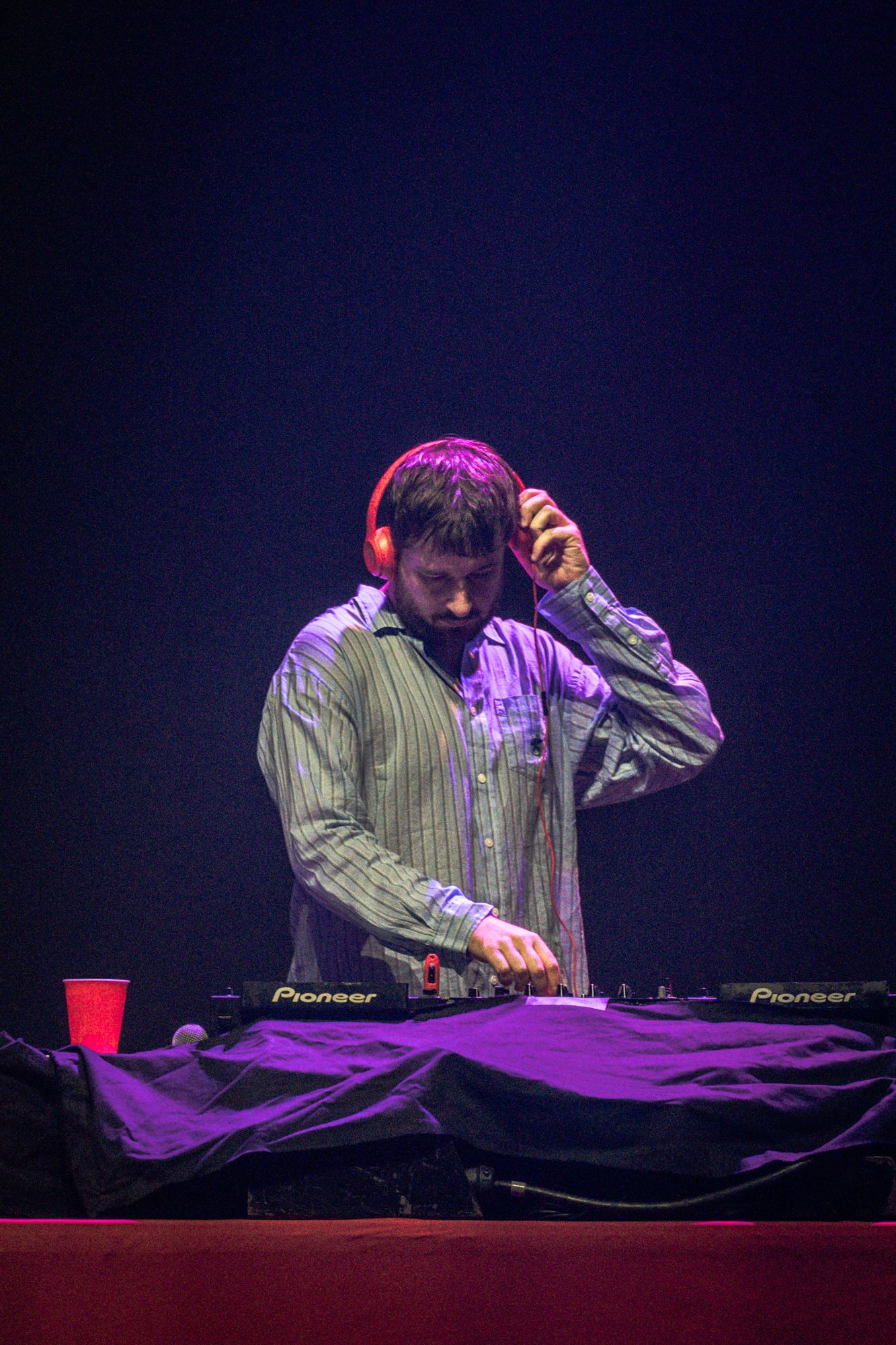 ---
Kim Petras
The arena lights darkened as an intense intro started to play. The stage lights lit up red as an interesting metal contraption emerged on the top of the stage. Kim's 3 backup dancers, dressed head-to-toe in mysterious black robes, perform what seems to be a ritual to open the box. The metal box opens and Kim Petras herself is revealed, wearing a white dress, a knight's mask, and a reflective metal corset. Kim proceeds to start the show with its first act, "Iron Maiden", which includes the songs "Feed The Beast", "Personal Hell", and "King of Hearts". The stage was soon covered in a thick amount of stage fog while Kim and her backup dancers moved and performed in perfect unison. The first act concludes with her performing a solo cut of her and Sam Smith's song "Unholy".
With the second act beginning, you hear the nostalgic sounds of an early 2000s computer starting up. The classic Windows XP chime can be heard and what seems to be like a computer desktop is seen starting to crash and have multiple pop-up viruses show on the screen behind the stage. This act is more of a tribute to her 2022 EP, "Slut Pop". Kim and her dancers emerge on stage in professional business suits with briefcases in hand, standing all in a line, and from there, Kim continues to start act two with her song "Slut Pop". At one point during this set, a green rope drops from the ceiling with a microphone hidden in the end. The backup dancers leave the stage so Kim can perform her song "Throat Goat" alone. Kim executes every song from the 16-minute-long EP in order that they appear on the album, and includes one song from her album Problematique, "Treat Me Like a Ho".
Continuing to the third act, "Garden", Kim performs songs such as "Claws", "Hillside Boys", and "BAIT". It was during this act that I noticed that Kim didn't have a live band with her on the tour. From past pop shows that I have attended, I know sometimes that band members can be hidden within the stage, but from how Kim puts together her show, it seemed more that the focus was on the visuals and her vocals than it was on the music production itself.
Act four was the part of the show that I had been waiting for all night. Kim's album "Turn Off The Lights" is what introduced me to her music as I am a fan of almost anything Halloween themed. This act was sequenced in the setlist to specifically shine on that album and Kim herself said on stage that she was excited to perform these songs during October. A set designed with spooky backdrops, thick low-lying fog, and backup dancers in creepy masks, Kim went all out to perform songs such as "Turn Off The Light", "There Will Be Blood", and "In The Next Life". Ending the act with the slower song "Everybody Dies", fans turned on their phone flashlights and swayed while Kim served incredible vocals to the track.
Going into the final two acts, Kim did not let her vocals or performance falter. Performing in a white dress, she sang songs like "Minute" and "Icy" even having what looked like snow slowly fall and land on the stage while she performed her song, "Castle in the Sky". Later emerging on an explicit looking disco-ball, she sang a solo rendition of her collaboration with Nicki Minaj, "Alone (2.0)", and closed the show with her 2018 single "Heart To Break".
Kim put on a visually stunning and pleasing show with catchy, spooky, and intense songs. She did not miss a beat in her step, and put on a memorable show for those who attended the "Feed The Beast" tour stop in Toronto.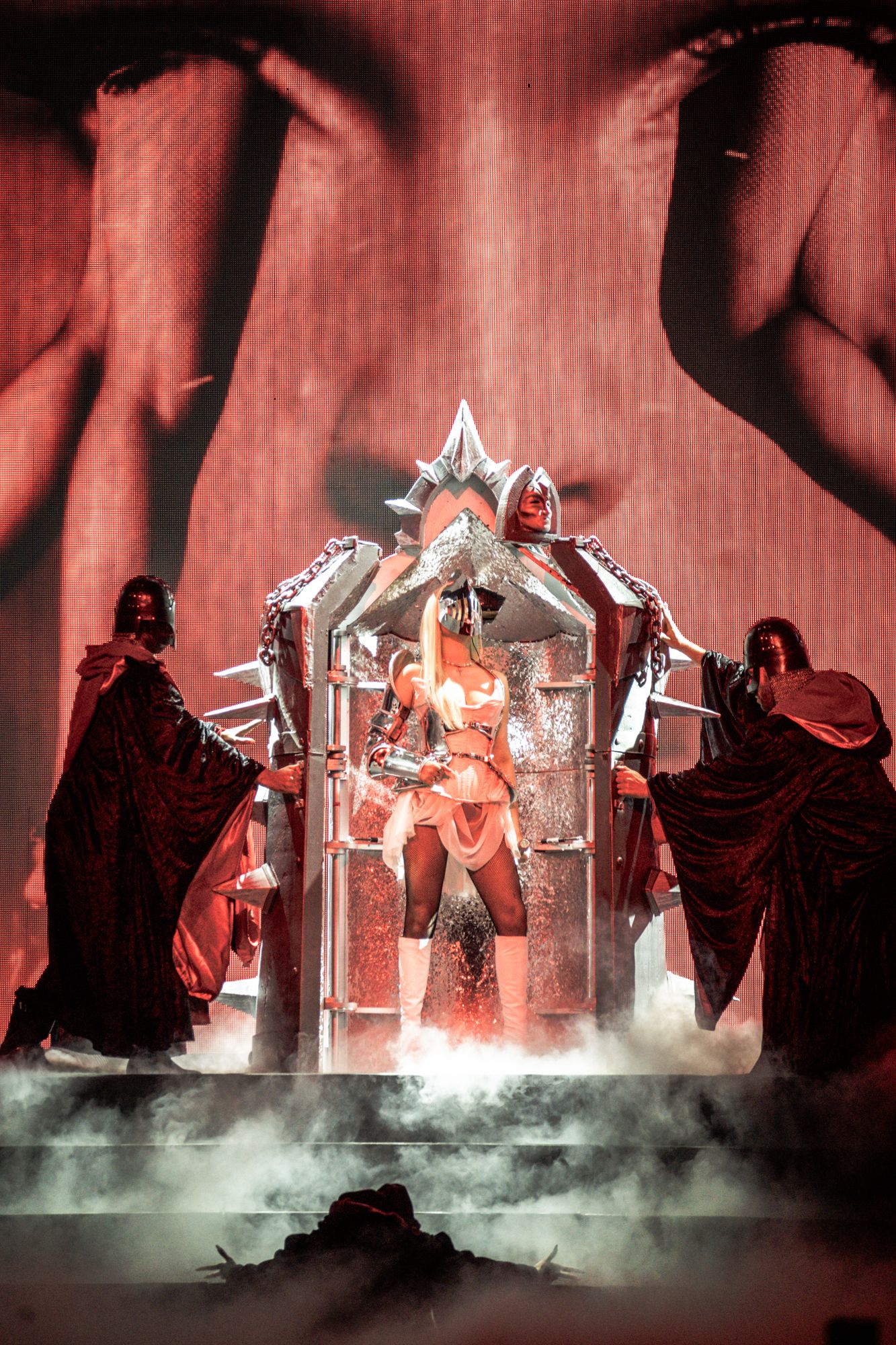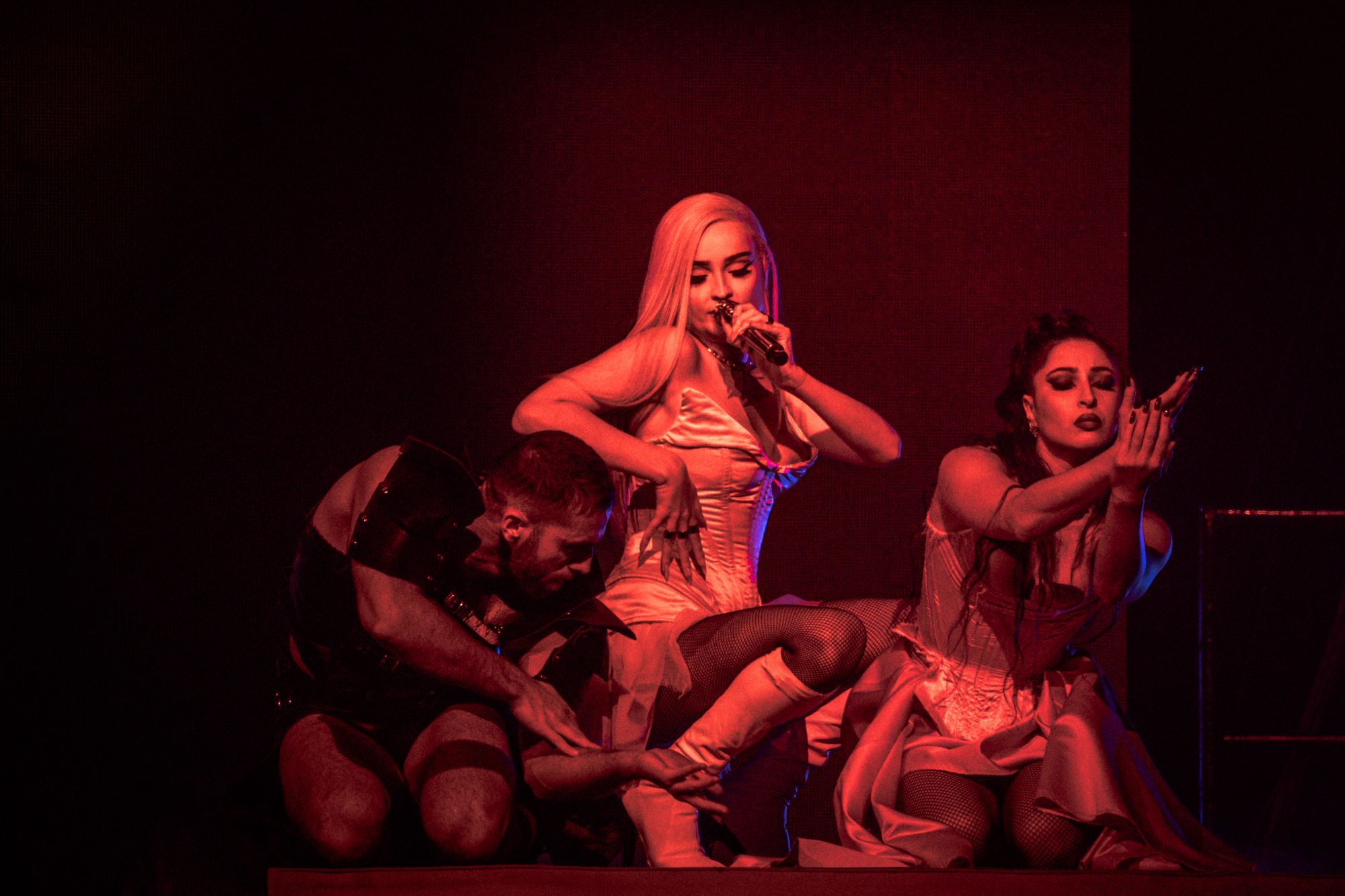 ---
Follow Kim Petras & Alex Chapman here on Instagram:
https://www.instagram.com/kimpetras/?hl=en