The Offspring brought their Let the Bad Times Roll tour to Charlotte, NC this past Friday, and I can't imagine a more stacked lineup than the support they brought along - Sum 41 and Simple Plan! This tour is a massive throwback made up of some of the most influential pop-punk bands of our time. If you think there could be anything more fun to do on a Friday night, you'd be wrong!
---
SUM 41
"So am I still waiting, for this world to stop hating...Can't find a good reason, Can't find hope to believe in..."
Punk rock band Sum 41, originally formed under the name of Kaspir in 1996, kicked off the evening with a bang. The Canadian quintet - Deryck Whibley, Frank Zummo, Dave Baksh, Jason "Cone" McCaslin, and Tom Thacker - recently announced that after finishing these tour dates, releasing their 8th and final album (Heaven and Hell), and one final world tour, they will be disbanding. As sad as this news is, I knew that each show leading up to that retirement would be nothing short of a party (that I was not missing out on)! The show started a few minutes late, but the energy when they finally took the stage was insane! The band appeared on stage one by one, ending with a very enthusiastic Deryck Whibley. The band was all over the place, hyping up the audience for the bands to come. I'd had the honor of seeing and photographing the band once prior, and I can affirm that they were in top form on this night. They played a few newer tracks but also many early fan favorites like "Fat Lip", "The Hell Song", and "Still Waiting", and the audience was loving every minute! Deryck even showed us the Sum 41 salute - four fingers up on one hand, and the middle finger up on the other. The guys kept the energy going every minute of their set, definitely leaving the audience wanting more. Even for those who had just gotten introduced to their music that night, Sum 41 will undoubtedly be missed by all upon their disbandment.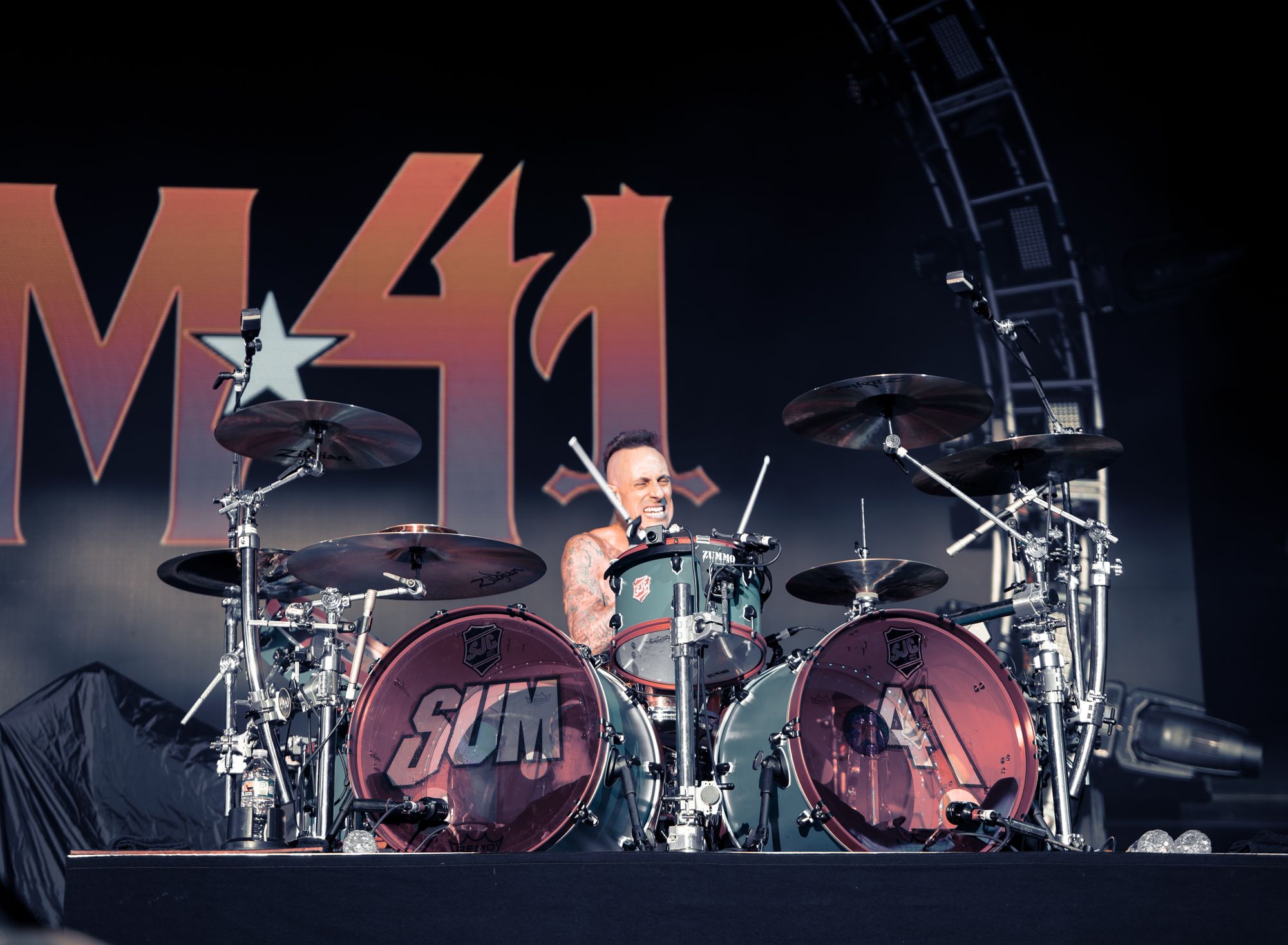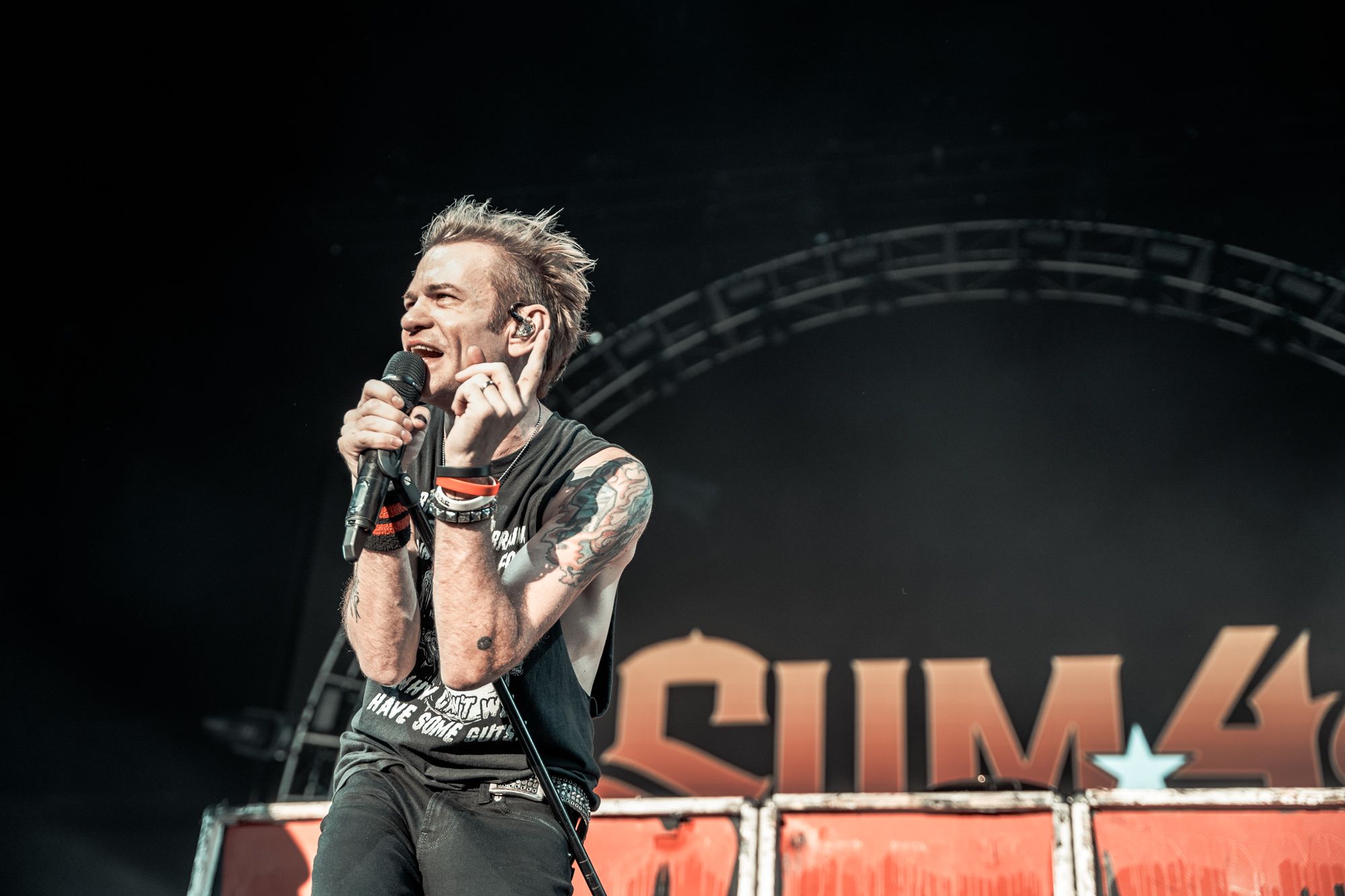 SETLIST: MOTIVATION, THE HELL SONG, OVER MY HEAD (BETTER OFF DEAD), WE'RE ALL TO BLAME, WALKING DISASTER, WE WILL ROCK YOU, IN TOO DEEP, FAT LIP, STILL WAITING
---
SIMPLE PLAN
"I'd do anything, Just to fall asleep with you...Will you remember me? Cause I know I won't forget you..."
Fellow Canadian rockers Simple Plan were up next. Formed in 1999 by Pierre Bouvier, Chuck Comeau, Jeff Stinco, and Sebastien Lefebvre, the band blew up just 3 years later with their 2002 debut album No Pads, No Helmets...Just Balls. Every former/current emo kid remembers at least one track off of this album, and it's likely "I'm Just a Kid". Other notable releases from this album were "I'd Do Anything", "Addicted", and "Perfect". Simple Plan were a huge force in the scene in the early 2000's and played on many Warped Tour runs (RIP Warped Tour). Simple Plan definitely kept the energy going from Sum 41. Pierre was a literal force of nature onstage! After an incredible set of songs spanning their entire career (albums Still Not Getting Any... to Simple Plan, Get Your Heart On!, Taking One for the Team, and Harder Than It Looks), we anxiously awaited the headliner.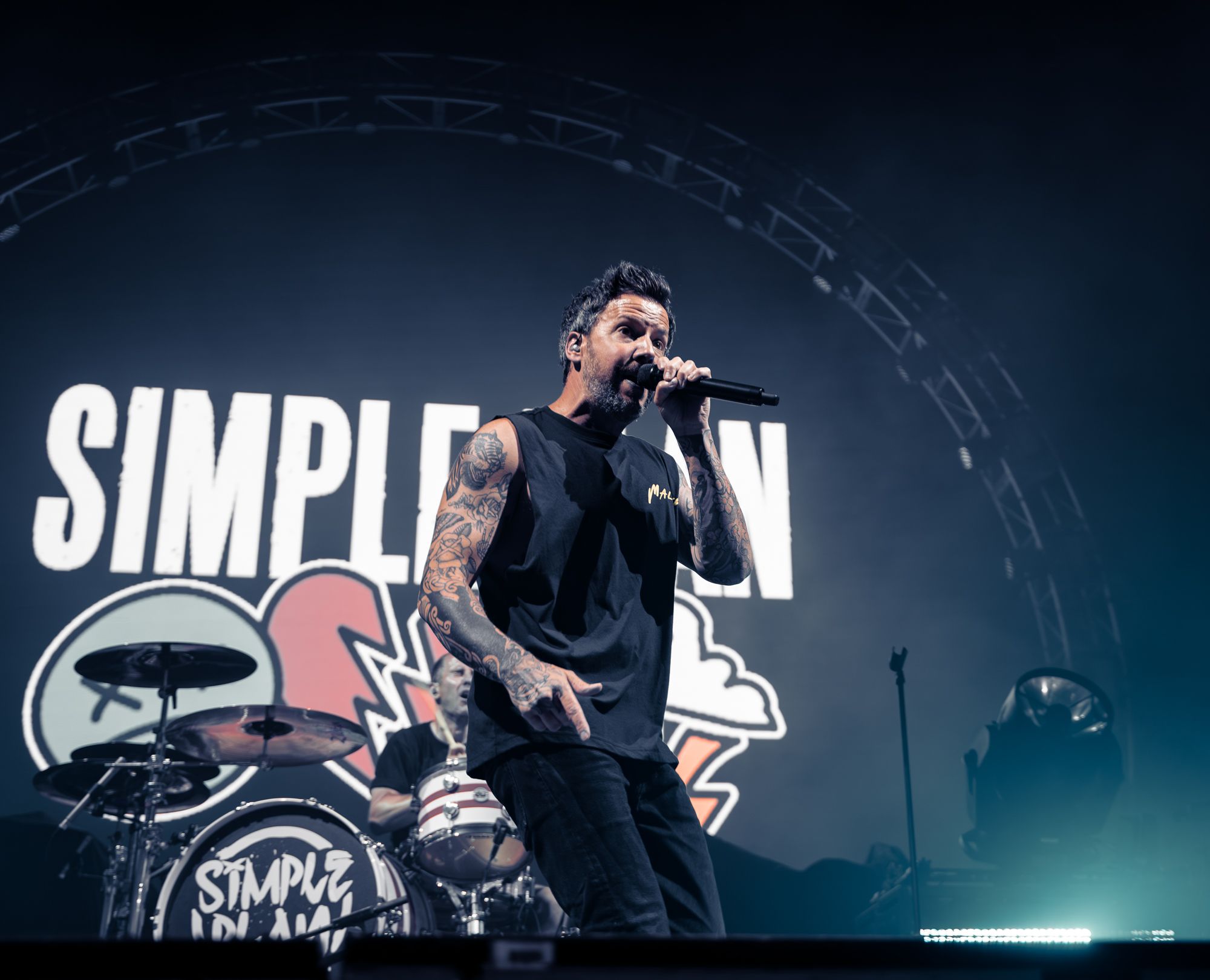 SETLIST: I'D DO ANYTHING, SHUT UP!, JUMP, ADDICTED, WELCOME TO MY LIFE, ICONIC, ALL STAR / SK8ER BOI / MR BRIGHTSIDE, WHAT'S NEW SCOOBY DOO, WHERE I BELONG, I'M JUST A KID, PERFECT
---
THE OFFSPRING
"Chances thrown, Nothing's free, Longing for what, used to be...Still it's hard, hard to see, Fragile lives, Shattered dreams..."
Are you ready to feel old? The Offspring formed in nineteen eighty-four (under their original name, Manic Subsidal). This is a band that really needs no introduction, honestly...we've all grown up with their music at some stage of life or another. The Offspring are easily one of the most popular punk rock bands of all time, and they owned the 90's. Their musical career has given us 10 studio albums full of countless hits, including their first major hit, "Come Out and Play" off of their six-time multiplatinum album, Smash. I'd be lying if I told you that I didn't still rotate that particular album fairly often even now, 29 years later.
The Offspring's set started off with the "Intermission" audio from their album, Ixnay on the Hombre. This led into a fun time with crowd interaction as videographer's put the camera on the audience for shots like the "fuck you cam", "headbang cam", and even the "booty cam". Throughout this intermission, a man in a gorilla head interacted with audience members and even went crowd surfing!
The Offspring finally took the stage to a deafening audience. As epic as the night had been up to this point, this was undoubtedly the moment they had been waiting for! They put on a lively set with an ever-changing backdrop screen focusing on different members throughout the show. The Offspring played hits like "Come Out and Play", "Why Don't You Get a Job", "Pretty Fly (for a White Guy)", "The Kids Aren't Alright", and, finally, closed out with an encore of "You're Gonna Go Far, Kid" and "Self Esteem". They also threw in some newer hits, of course, like "Let the Bad Times Roll", and they even included a mashup of "Iron Man / The Trooper / Sweet Child o' Mine / In the Hall of the Mountain King", and "Blitzkrieg Bop" (Ramones cover).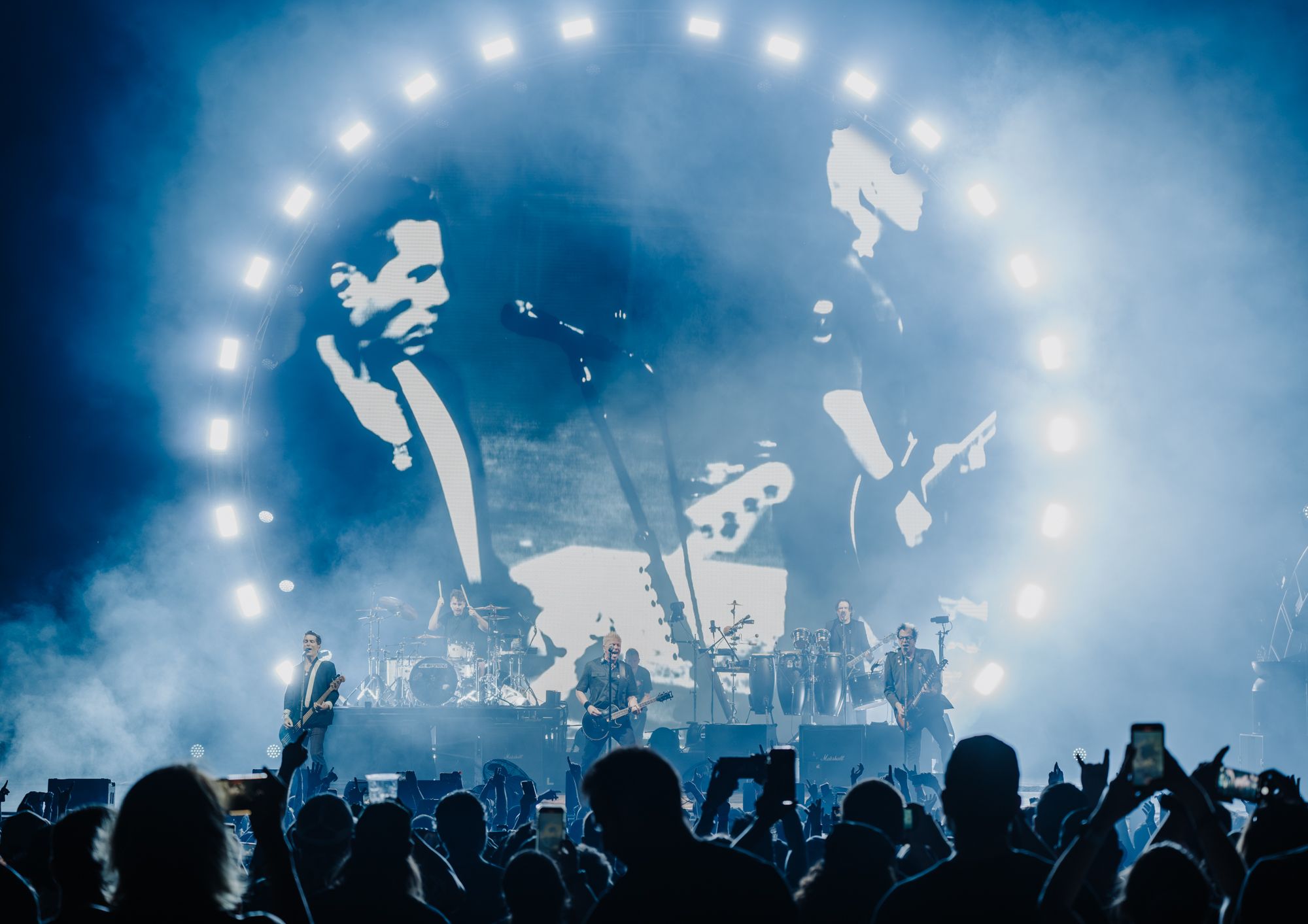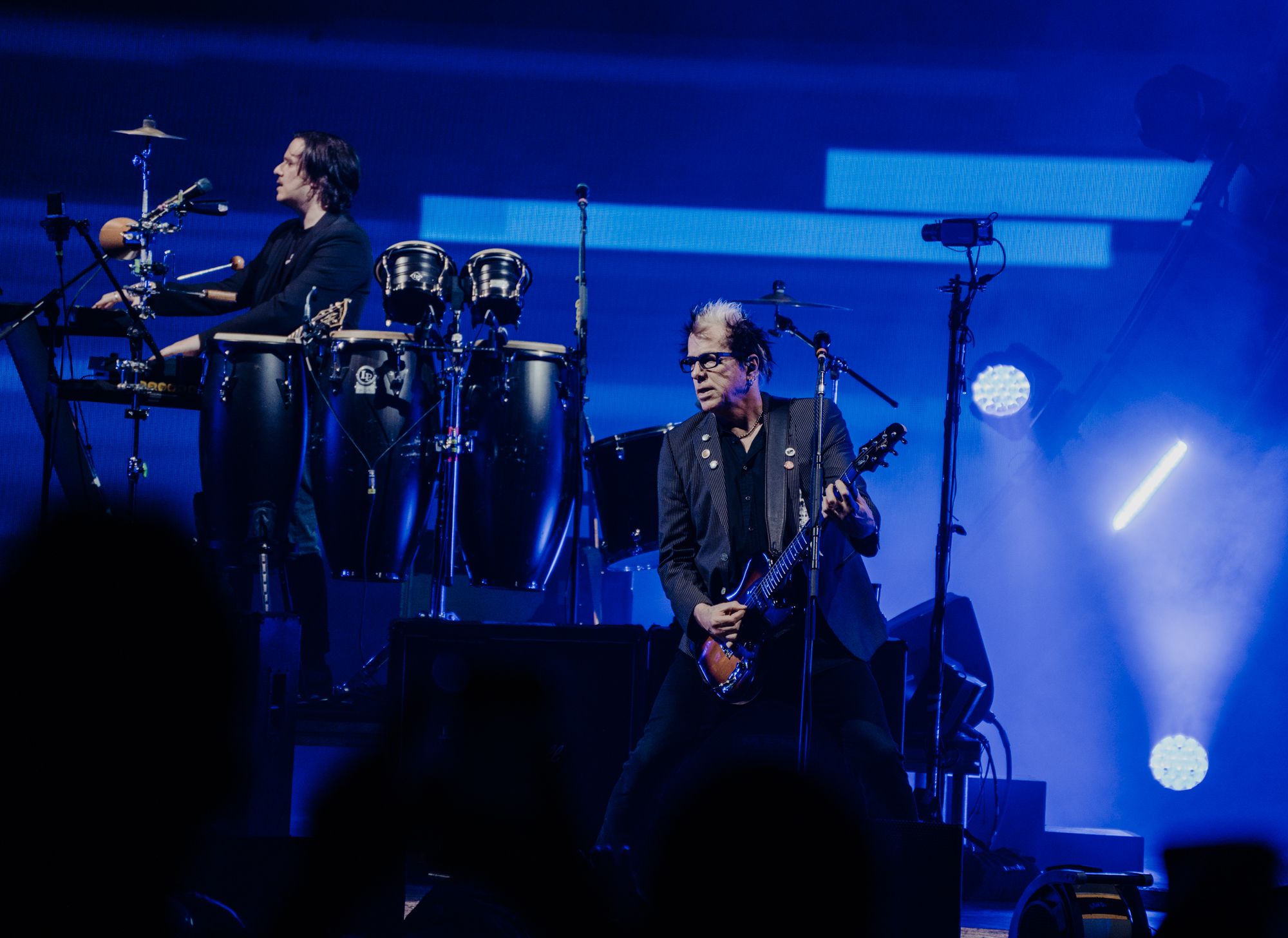 SETLIST: COME OUT AND PLAY, ALL I WANT, WANT YOU BAD, LET THE BAD TIMES ROLL, STARING AT THE SUN, HIT THAT, HAMMERHEAD, BAD HABIT, IRON MAN / THE TROOPER / SWEET CHILD O' MINE / IN THE HALL OF THE MOUNTAIN KING, BLITZKRIEG BOP, GOTTA GET AWAY, GONE AWAY, WHY DON'T YOU GET A JOB?, (CAN'T GET MY) HEAD AROUND YOU, PRETTY FLY (FOR A WHITE GUY), THE KIDS AREN'T ALRIGHT, YOU'RE GONNA GO FAR KID, SELF-ESTEEM
---
This is a tour that's sure to entertain and satisfy any punk fan, and not one to be missed out on, especially with Sum 41's journey nearing it's end! Even after 39 years, The Offspring proved that they are still pretty fly (for some white guys), and the energy from each band on this bill was off the charts. You can check out the remaining tour dates below for a date near you!