By Ian Storck
Kansas City rapper Tech N9ne kicks off a short, mid-2023 tour with his 22nd show at The Rave in Milwaukee, Wisconsin. Known for his fast rapping, large discography and frequent collaborations, Tech N9ne has created an empire of talented artists under his own label, Strange Music, and brings along Joey Cool as his tour support.
As the show starts up with a DJ spinning some Tech N9ne tracks, a local opener, 4-member group TMG, hits the stage to get the crowd hyped up for the night. They are cut short due to apparent technical difficulties, but they are given the time to perform their final song after everything is corrected. The set times are pushed back due to this, and other external factors at the venue, but the crowd isn't restless at all, and is ready to have a great time…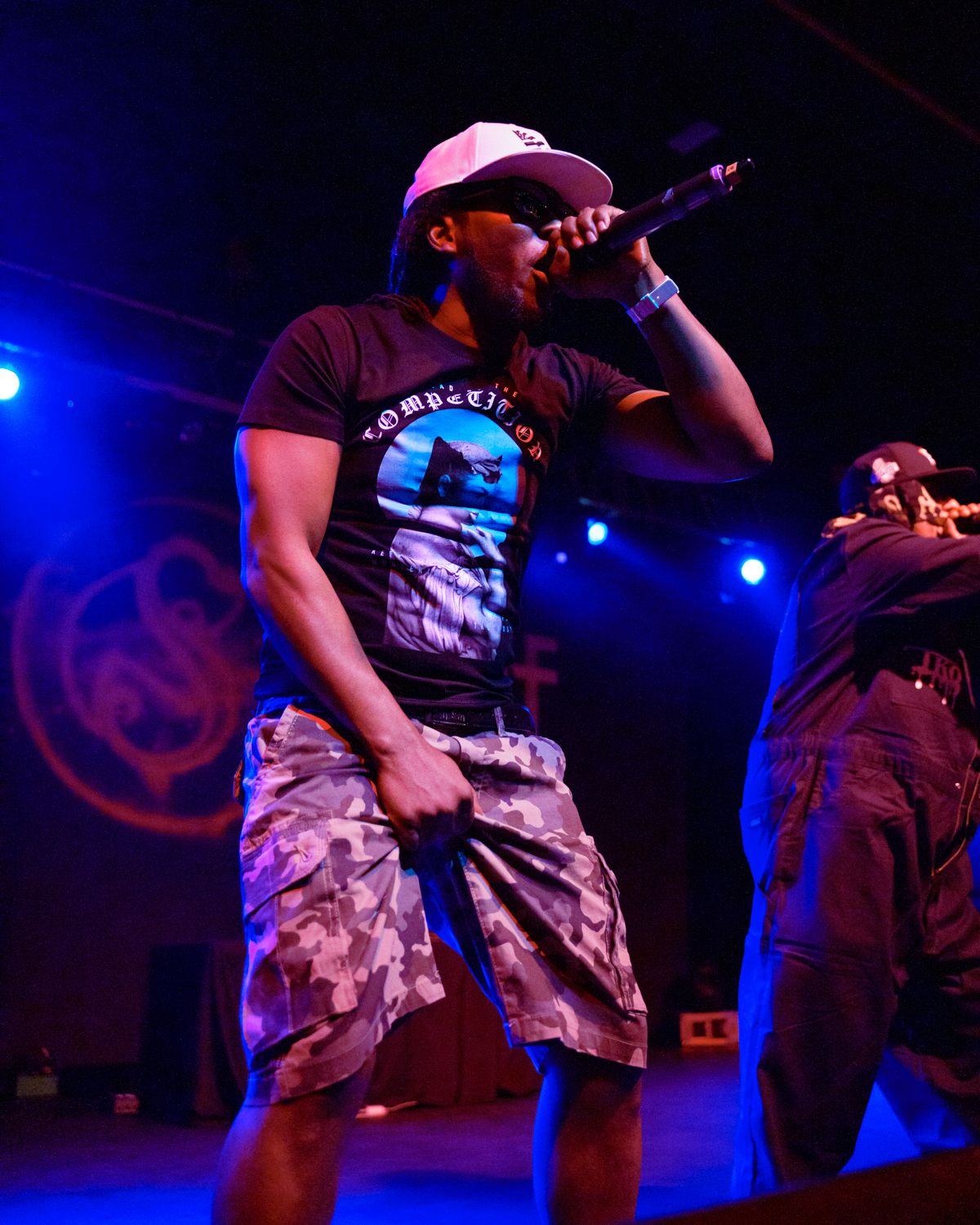 …and a "Great Time" they have indeed, with Joey Cool taking the stage and immediately launching into his set and getting the party started. The crowd is already bouncing and grooving, as he moves from club anthems to intense fast raps. He's intense in his deliveries, and his set has a crisp and focused feeling, as he hits all of the right beats. "Great Time" gets big sing-along moments during the chorus, as well as "Teremana," which rounds out the set for the night.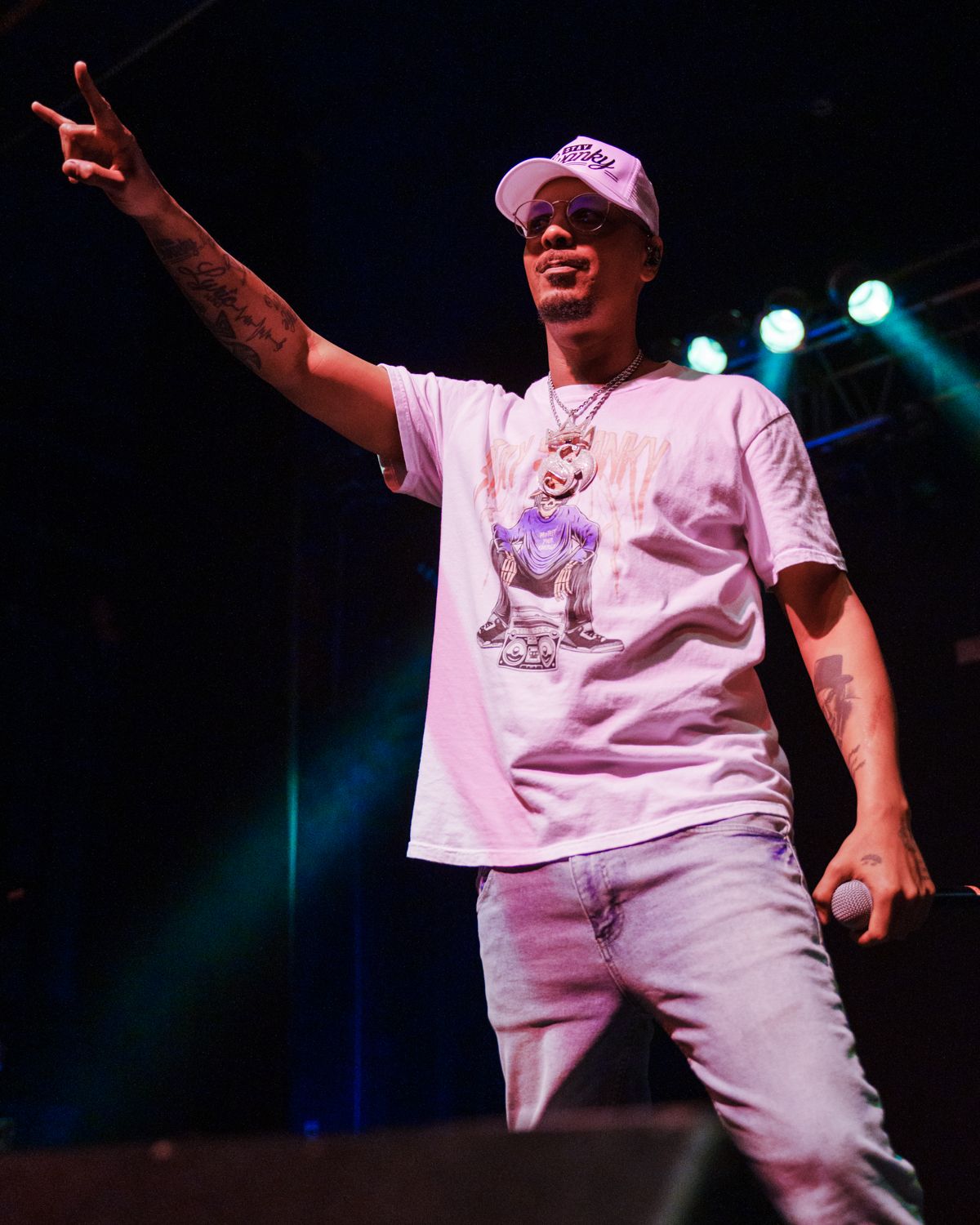 With over 23 albums, there's no shortage of tracks for Tech N9ne to choose for a live set, so it's no surprise that he has close to 50 songs included in the performance. With Tech and his frequent collaborations, many of the tracks only include his verses and chorus, but at least this gives his fans the opportunity to hear so many songs from his discography, old and new.
During his first song, "Kickiter," he immediately brings a young fan from the front row onto the stage with him. Tech continues to rap while the kid grins ear-to-ear and waves at the crowd. It's certainly going to be a fond memory that he looks back on one day. It's back to business after this track, and the crowd gets rowdy for "The Beast," and the aptly named "Riotmaker."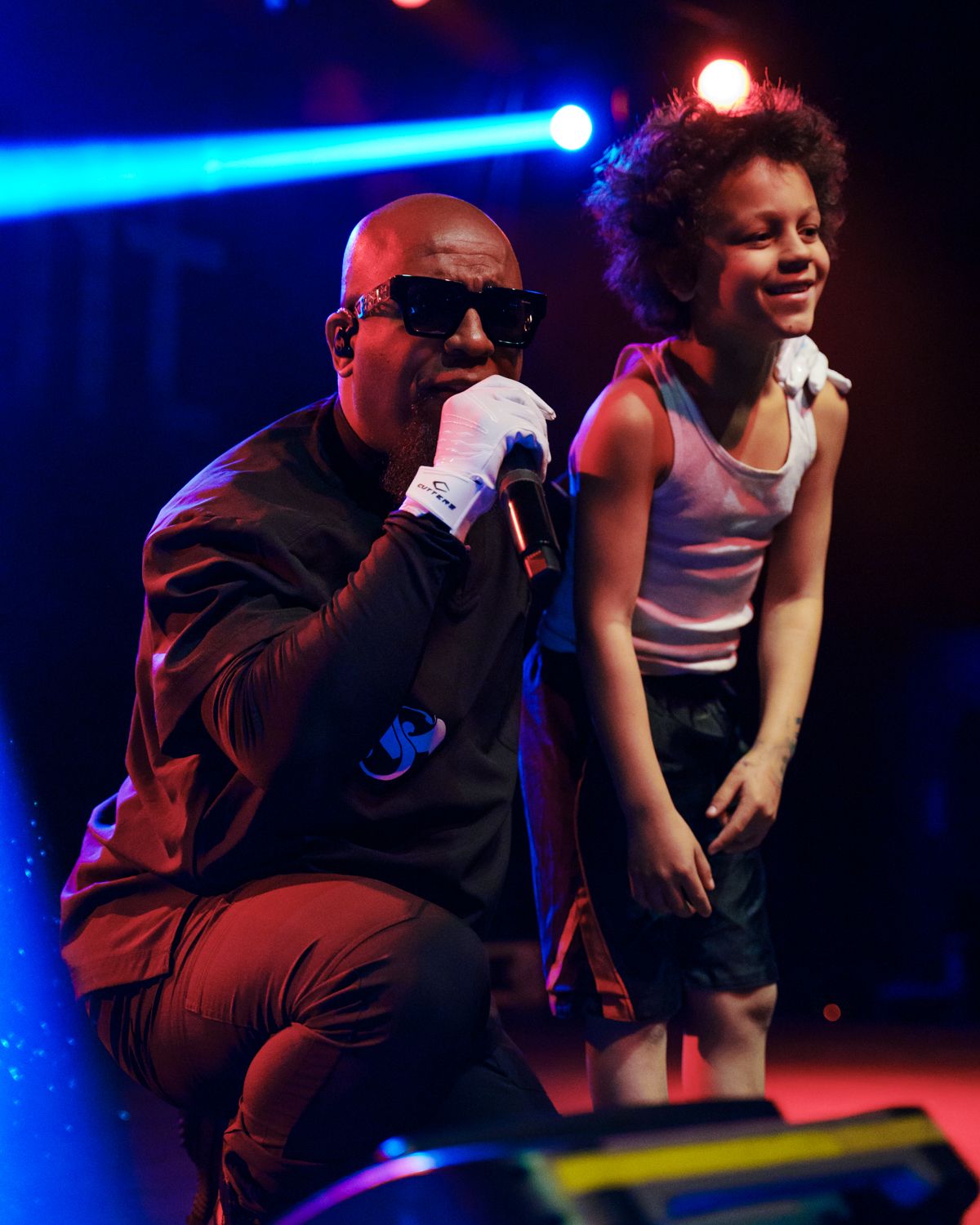 Something similar to a circle pit has formed, and the crowd is going absolutely wild, with people jumping and slamming into each other as the heavy beats echo through The Rave. "Bitch Slap" and "Uralaya" are some of the wildest, with security ejecting several people for actually fighting in the pit. It's back to business with the focus on Tech as he performs the fast-rapping hit "Worldwide Choppers."
Things move fairly quickly, as a majority of the show is a medley of hits, past and present. A highlight for fans of Tech's darker, horrorcore-esque tracks comes with a menacing mashup of songs, including many from the K.O.D. era. For this, Tech wears a clown mask that looks like it could come right out of the collection of M. Shawn Crahan of Slipknot.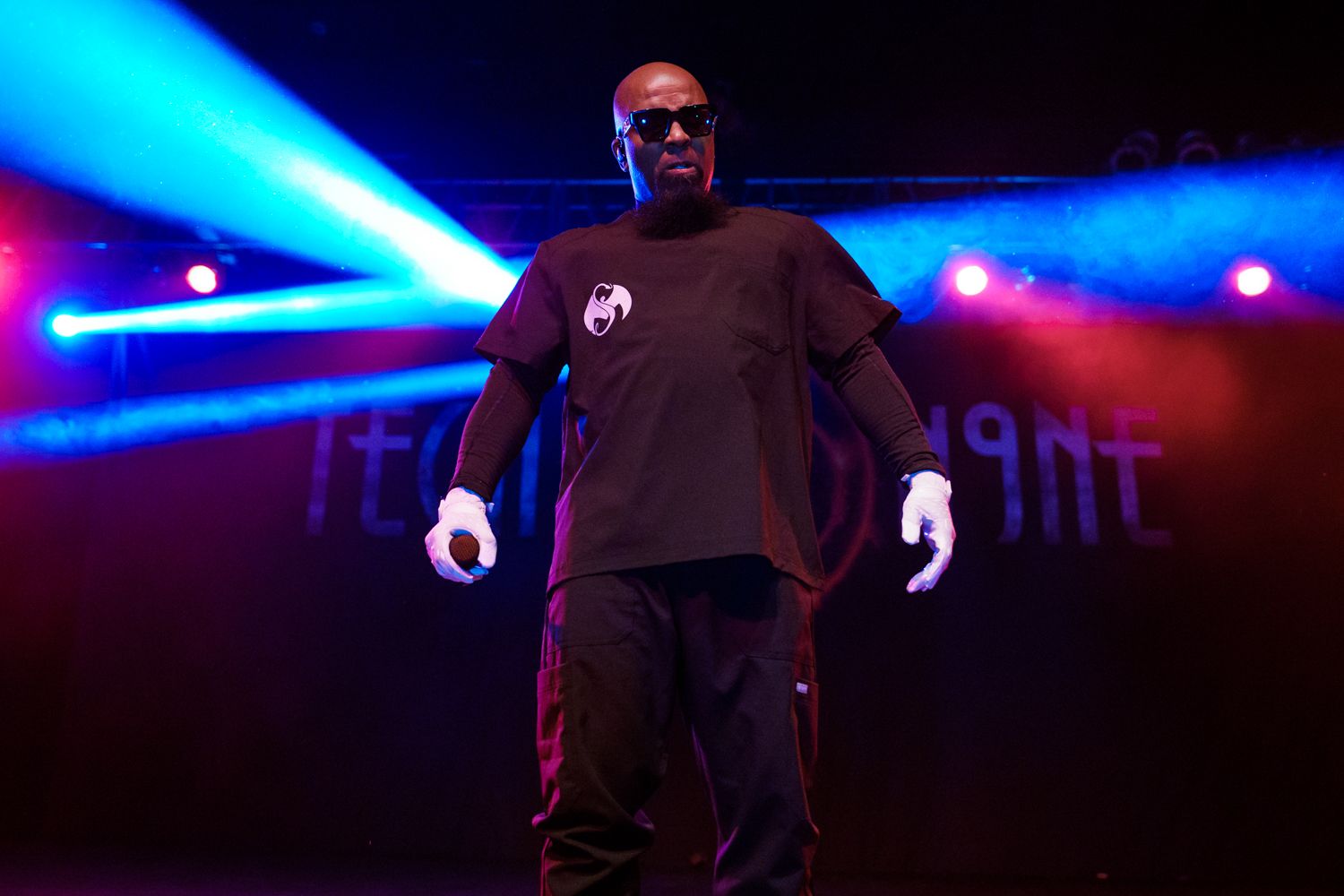 Sometimes for rap artists without backing bands or a large stage setup, a bit of the energy and excitement is lost with a lone person occupying the performance space. This is not the case with Tech N9ne, whose energy is infectious, and his dancing and movement accompanies the vibes of his songs perfectly. I've never seen a crowd so excited for a performance like this, and they never ceased to go crazy for every new track that started up.
This is a limited run of dates so far, and for fans of Tech N9ne it's more than worth it to see his live show. There's a mix of old and new tracks on a huge setlist, and his rapping abilities are purely awesome to witness in person.