By Christy Peterson
Classic acts, Carcass, Municipal Waste, Sacred Reich, and newcomers to the scene, Creeping Death are thrashing through North America on their current tour. At the stop in Raleigh, NC at The Ritz on April 11th, I was fortunate enough to be able to witness these amazing acts that I never thought I would be able to see.
CREEPING DEATH
Creeping Death, originally from Denton, TX kicked off the show with their thrashy death metal sound. Their shredding abilities were off the charts. During their performance, I noticed one of the guitarists mouthing his own parts that he was playing and it made me chuckle. It is nice to see bands that love their own music so much they sing along to each intricate part! The frontman, Ross, kept the crowd entertained with some funny banter in between each song. They played one of their new singles, "Intestinal Wrap," which you can check out in the link below! Overall, this band was a perfect opener for what to expect from the rest of the show!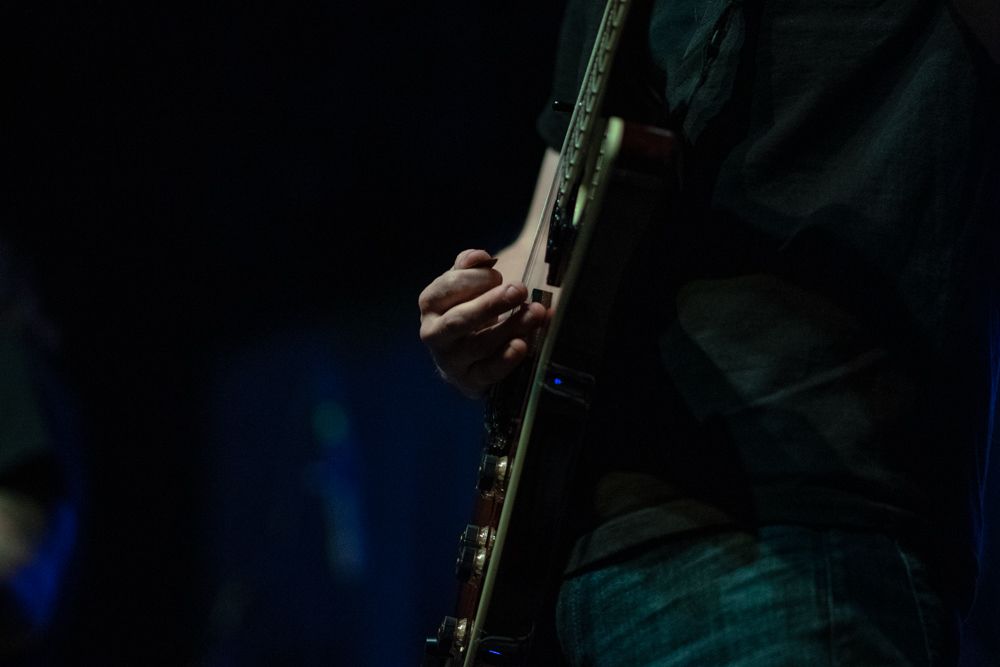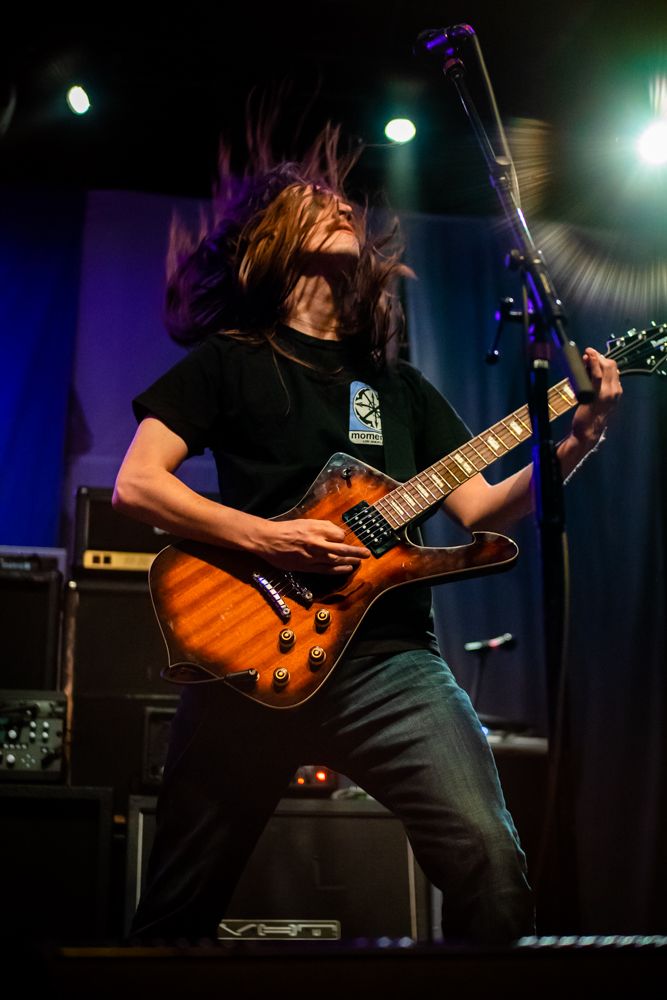 ---
SACRED REICH
The next band to take the stage was Sacred Reich. This thrash metal band was one of the integral bands for the thrash movement in the 80's and early 2000's. All of the years of performing really showed through their professional sound. They had the crowd chanting their name by the end of their third song. They performed a good mix of old and new material. One of the new songs they played was, "Salvation." In between songs, the frontman, Phil Rind had a lot of positive remarks and talked about people needing to be more compassionate and to be the change they want to see in the world. It is wonderful to see bands like this pushing positivity. The last song they played was, "Surf Nicaragua."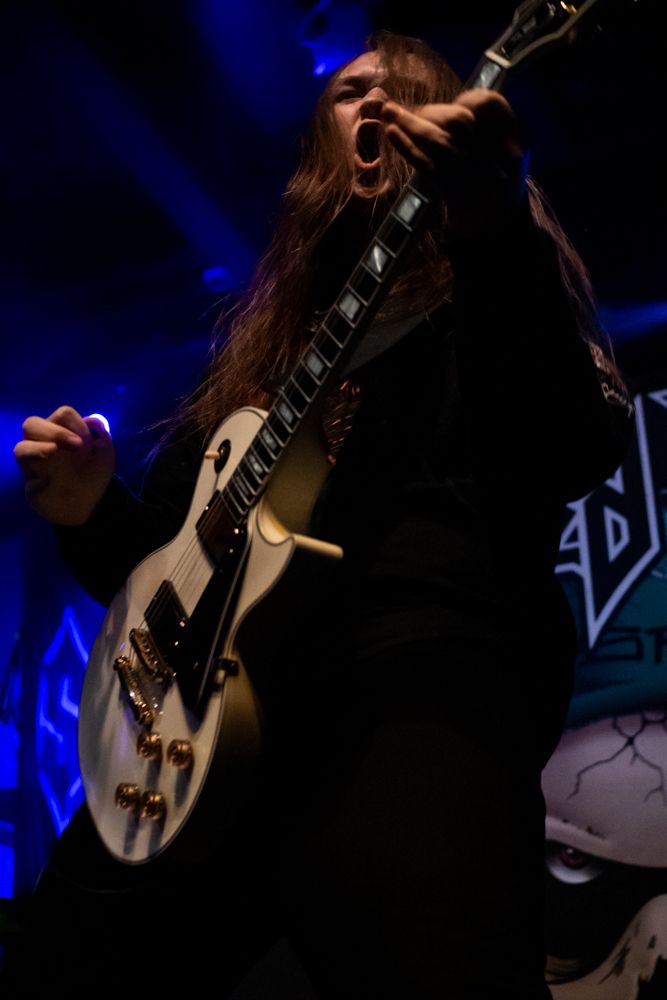 ---
MUNICIPAL WASTE
Municipal Waste took over the stage with a rush of energy. They were almost the exact opposite from Sacred Reich in terms of personality, but it was highly entertaining. Their rapid fire sound and commentary had the crowd bumping the entire set. Bless the security working this night, because there was crowd-surfers back to back constantly throughout the set. It was great to see how much fun everyone (aside from security) was having. Sound-wise, this band brought it! Despite the kick drum being a little more "clicky" than I usually prefer for this subgenre, everything still sounded great! The guitarists were shredding the whole set. While I was watching them perform, I realized why I love the vocals for this band so much: they vaguely remind me of Charlie Day's voice (in all the best ways)! Tony Foresta, if you ever see this review, please cover Charlie's song, "Go Fuck Yourselves" from It's Always Sunny in Philadelphia! Municipal Waste finished off their set with part of the classic, "Born to Party" in the last minute of their set.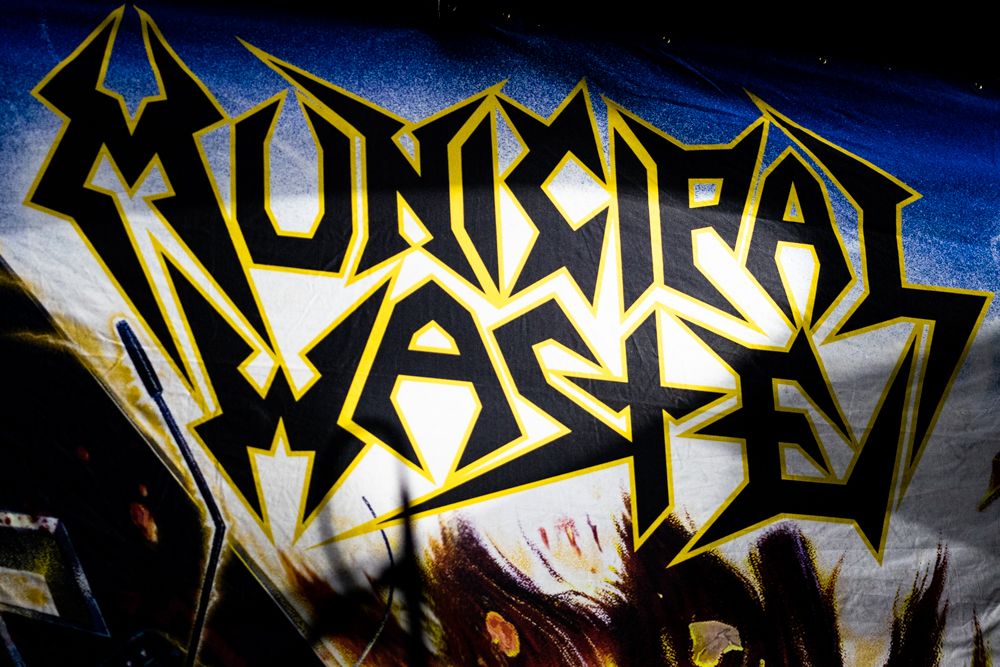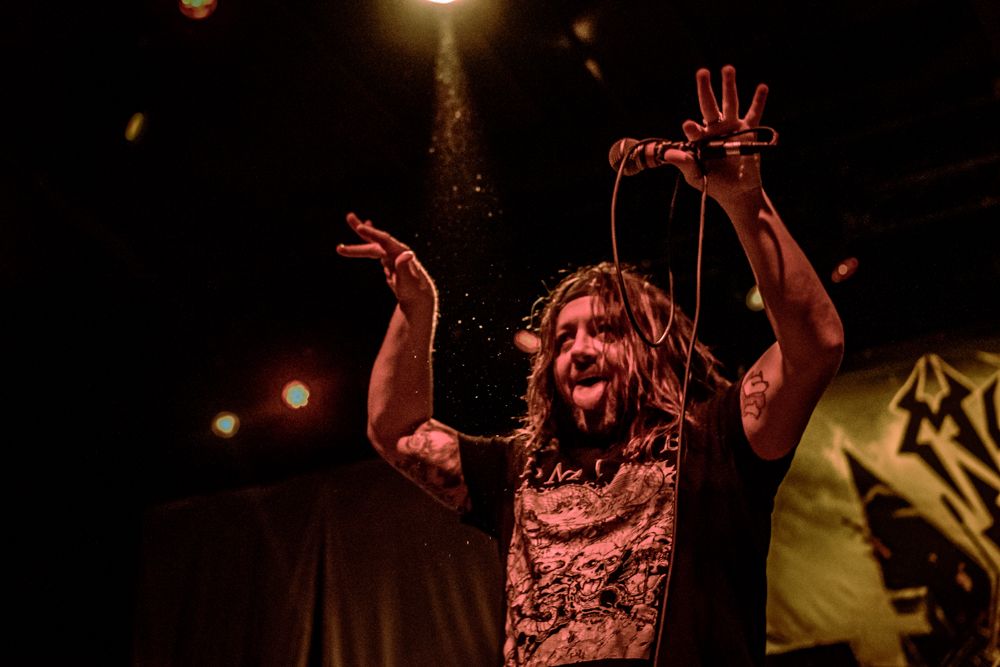 ---
CARCASS
Last but not least to take the stage was Carcass from Liverpool, England. They originally formed in 1985 and are an extreme metal band. Their set was phenomenal and also had a great balance of old and new material, which ranged from the intro of "Ruptured In Purulence" that led into "Heartwork," "Buried In Dreams," "Death Certificate," "Black Star," "Keep On Rotting In the Free World," "Kelly's Meat Emporium," "The Scythe's Remorseless Swing," and many more. Since Carcass has been around for so long, they had a widely diverse crowd. I enjoyed seeing so many different people in one room to enjoy a shared love for this band. The crowd was moshing the entire time (and I have to admit, I wish I didn't have my camera on me so I could have joined in with the festivities). The crowd never let up, even during the two encores that Carcass performed. You read that right, they performed two separate encores for us, which I have never seen a band do before. It was impressive!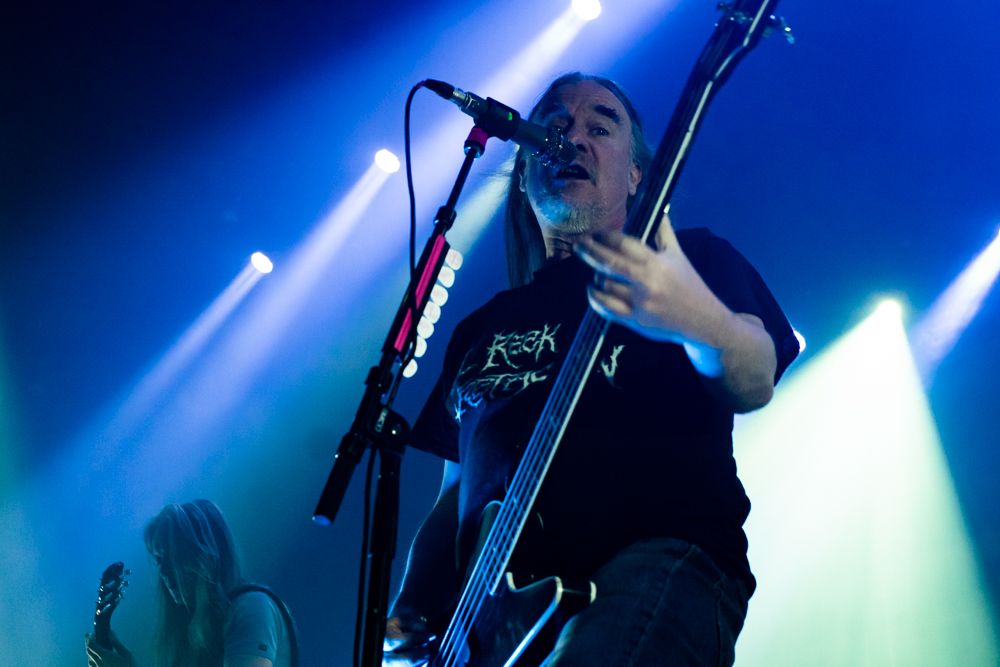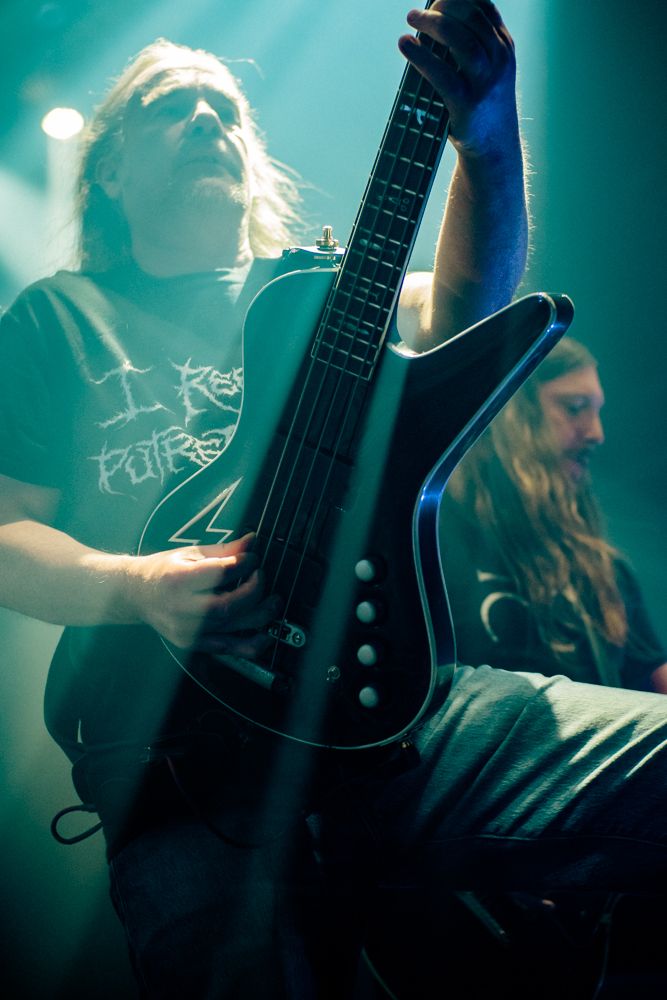 This show was one of the most fun shows I have been to so far this year. It really had me embracing the roots that founded my love for death and thrash metal. If you would like to embrace your's as well, you can still catch this tour in one of the many cities they will be performing in from now to April 30th! You won't want to miss this!