If you look for Miami, IL on Google Maps, you're going to come away disappointed. It's not somewhere you can ask directions to. It sounds cliche to describe it as a state of mind, although that might be as close to hitting the mark as you can reasonably get. In some ways, the idea of Miami, IL is like all fine art: you know it when you feel it.
And for one night in the dead of Chicago winter, Night Spice brought a synth-powered heatwave that gave the heart of the Midwest a neon-soaked taste of Miami.
In order to properly channel that kind of heat, you have to have the perfect venue, and Chicago's legendary Metro was more than up to the task. To even refer to it as 'legendary' seems like an understatement. Celebrating it's 40th anniversary this year, the 1,100 capacity concert hall is where the biggest acts in music pop in when they're looking for an intimate tune-up gig. Everyone from Green Day to the Smashing Pumpkins have played there in the last 12 months alone. Before Saturday night's Night Spice show, the last band to set foot on the stage was Fall Out Boy ten days prior. Most acts would be in danger of wilting under that kind of high bar, but Saturday night's bill, including support from The Weekend Run Club, Wolf Rd, and Good Hangs, proved to be more than up to the challenge.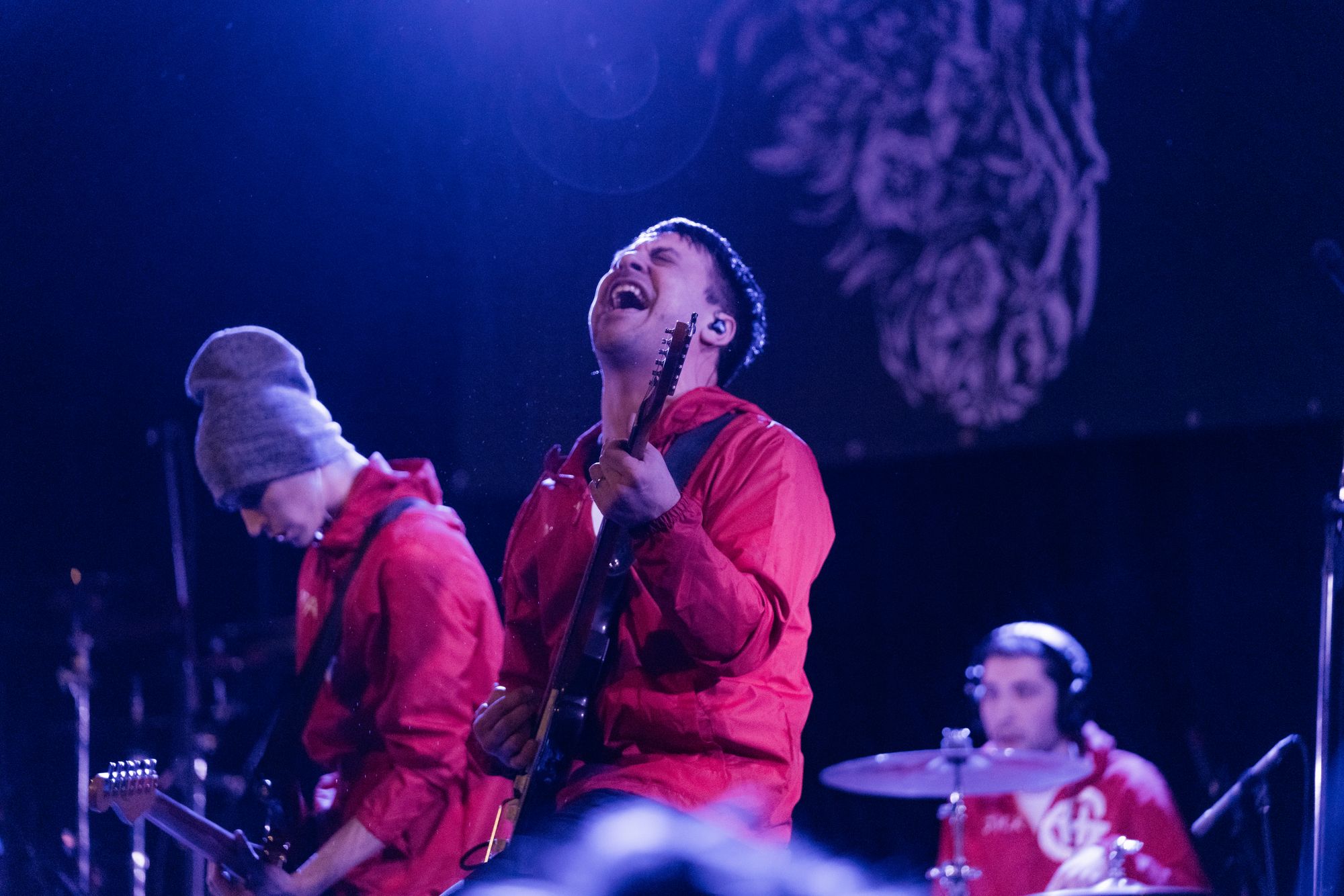 It's strange to stop and think that pop-punk/emo has been around long enough to be separated into several 'eras'. Self-described torch carriers of the early 2000s emo sound, Good Hangs (singer/frontman Michael Steinheiser, guitarists Anthony Pierri and Matt Ackman, bassist Dominic Pierri, and drummer Jack Mancuso) hit the stage wearing matching red hoodies and set the tone for the night with a very "fuck it, why not party?" mindset that matched the theme of most of their songs perfectly. Kicking the night off with lyrics like "My boys are the reason I'm wasted/We're all back in town for a summer/'Bout to fuck shit up in the suburbs" Good Hangs isn't going to be mistaken for Shakespeare any time soon. And that's meant as a compliment. Either you know exactly what it's like drinking beers and fucking shit up in the suburbs when you're back for summer break and this music is for you, or you don't. And judging by the crowd's reaction, there were some major flashbacks to nights of staying up listening to Deja Entendu with the worst haircuts of their lives.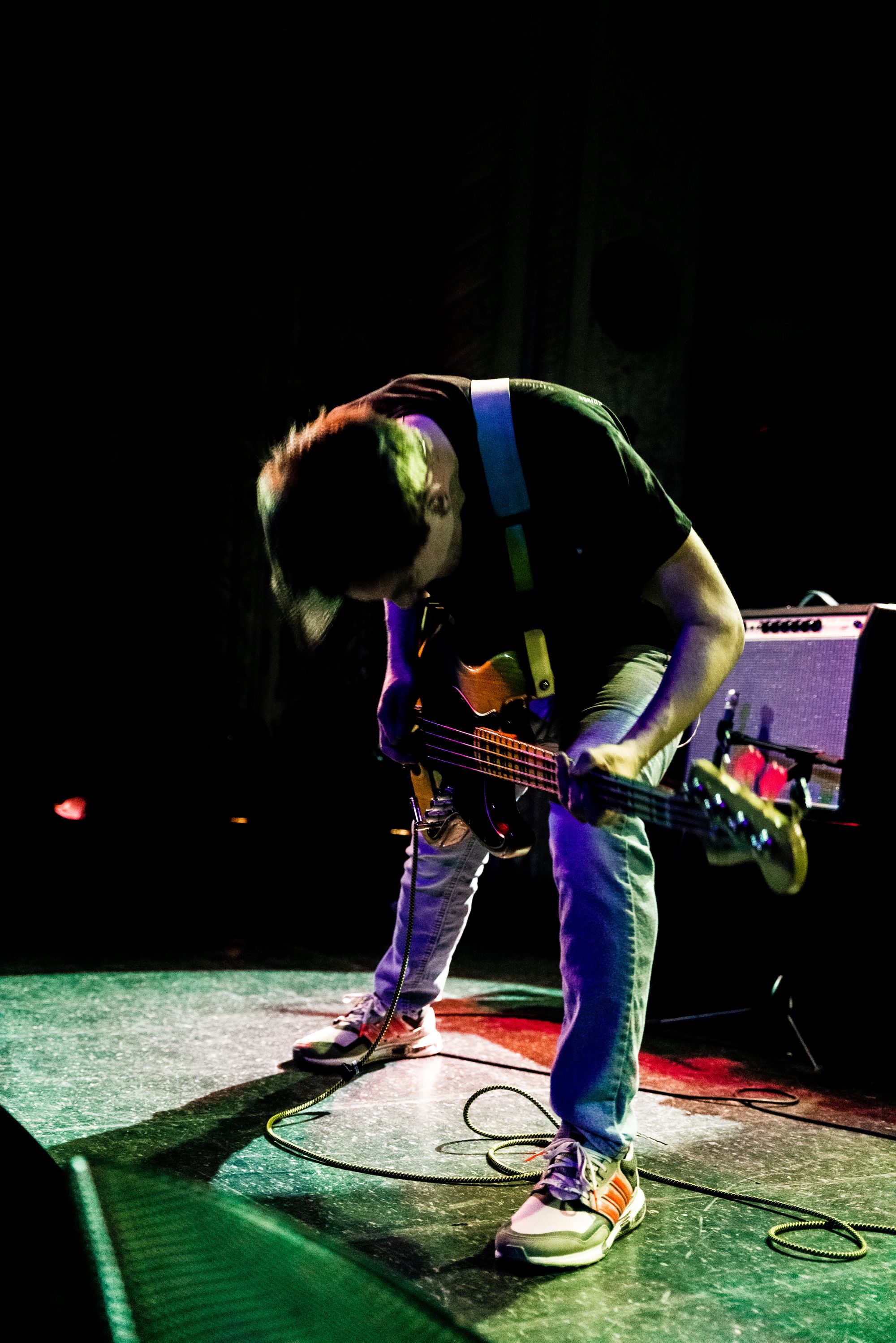 For those in the audience that like their emo a little less tongue-in-cheek and a little more heart-on-sleeve, Wolf Rd was the perfect antidote. Hailing from Des Plaines, IL, this quartet (lead singer Chris Hoffmann, drummer Nick Hoffmann, guitarist Geoffrey Duckmann, and bassist Devin Stone) kept the energy level high, but with more of a 'Knuckle Puck and A Day To Remember both walk into the machine from The Fly' sound. Hitting the stage clad in all black and aviators, frontman Hoffman looked more like Rob Halford than Gerard Way and didn't let the energy drop for the entire 35 minute set, capped off by letting audience members join the band onstage to sing along and stage dive to their heart's content. Pretty safe to say at the end of Wolf Rd you'll find heartfelt post-hardcore punch in the face. And you'll absolutely thank them and ask for the other fist.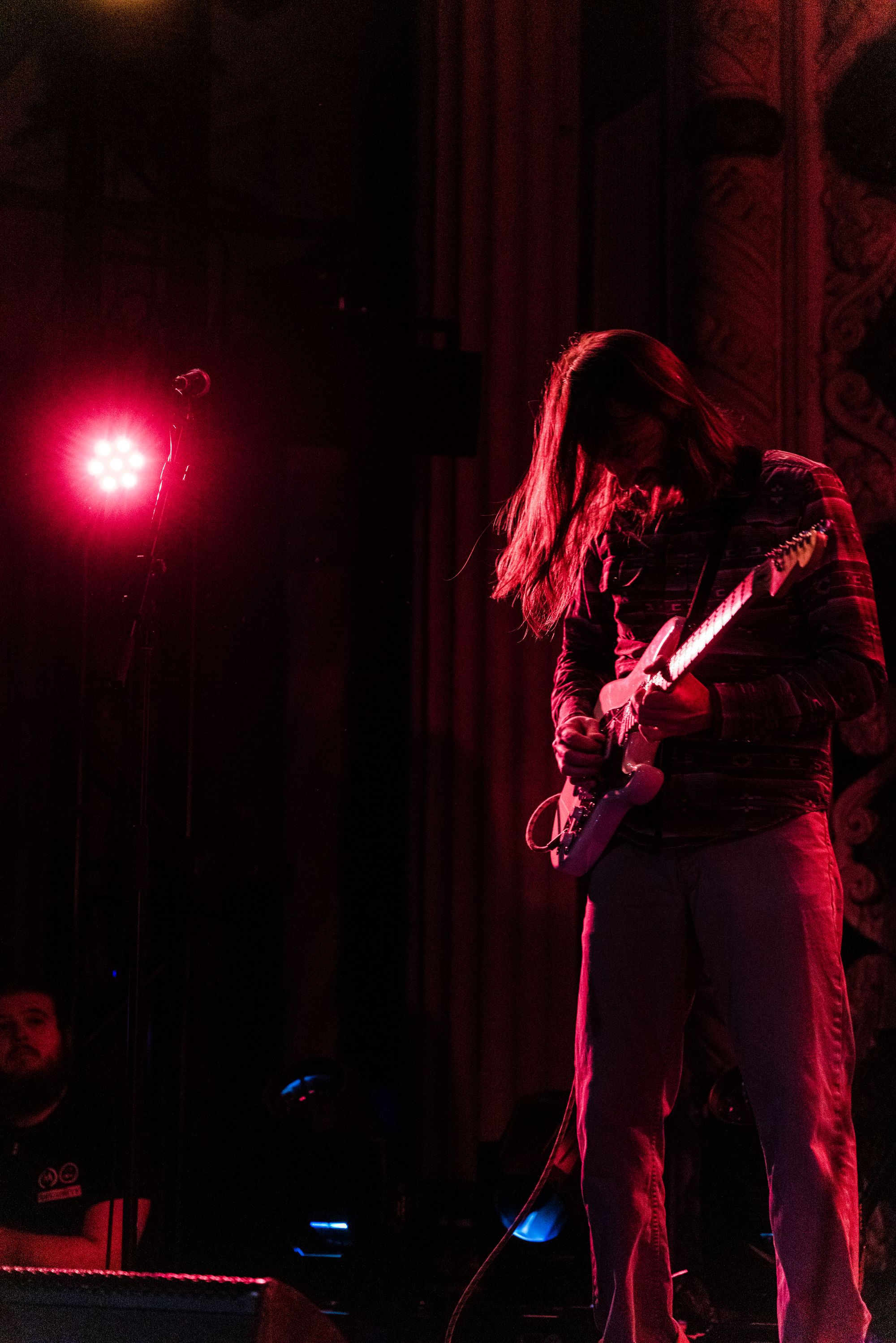 There might not be anyone asking the question "What if Interpol went back to sounding like Interpol but also wanted to make everyone dance their asses off?" but they absolutely should because the answer is The Weekend Run Club. With a poppy and precise sound that makes high-level musicianship an absolute necessity, TWRC (Mitchell Jay, Ryan Lammers, Gary Tucker, Xack Frame, and Greg Taylor) absolutely delivered with 11 songs of heartfelt emotion ranging from ecstatic to melancholy, but never anything but hopeful. Although they had the least distorted guitars of all the opening acts, sometimes crunch doesn't matter as they managed to rock the Metro just as hard as anyone through sheer energy and audience engagement. If Good Hangs was a morning shower beer and Wolf Rd was a handful of boilermakers over lunch, TWRC was an upscale glass of champagne after dinner, that last, light capper to keep your buzz going before shit kicks up a notch or ten.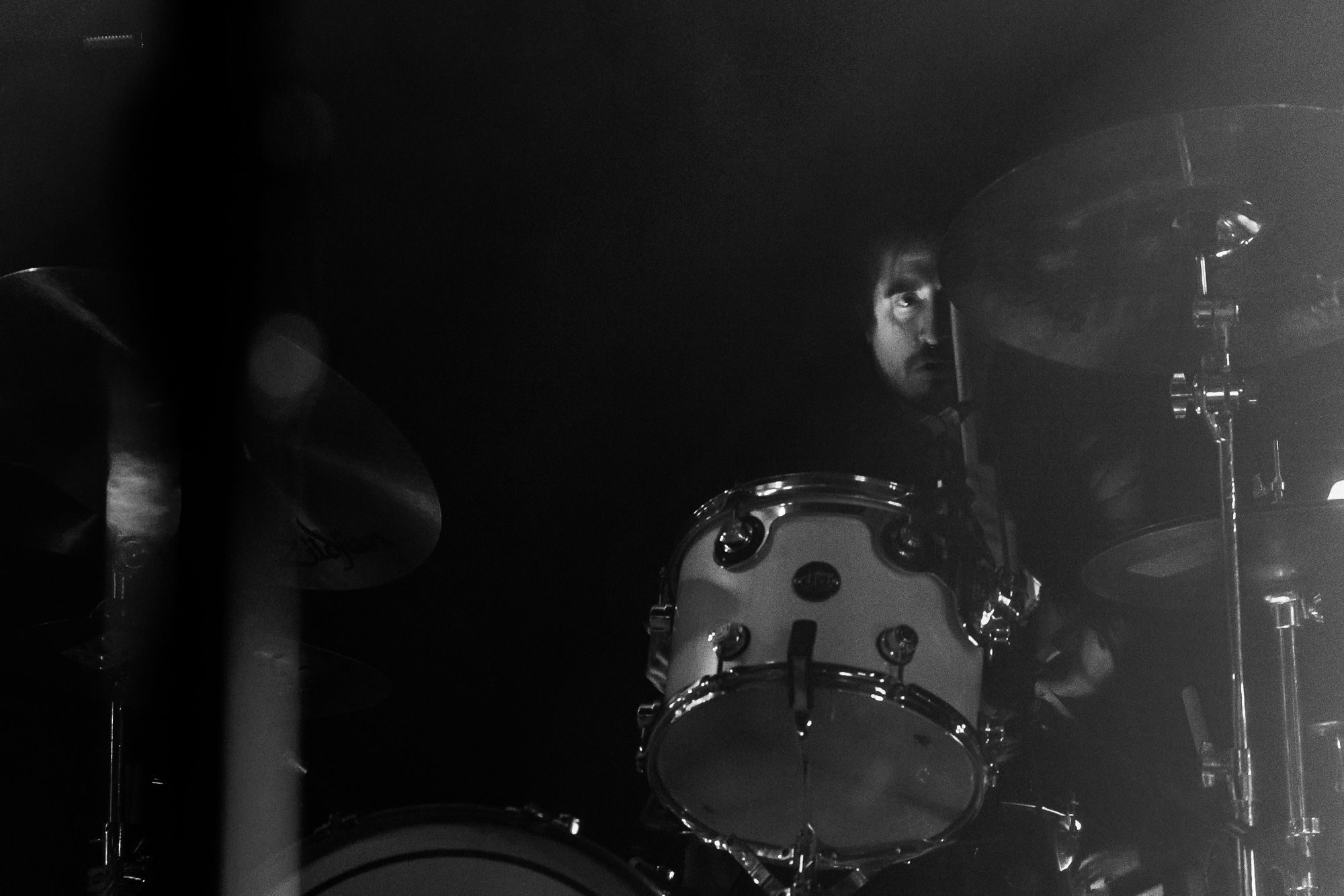 After claiming a Sunday spot on last year's Riot Fest, Night Spice (vocalist/guitarist Kevin Singleton, keyboardist/guitarist Ted Sofios, bassist Armin Maksumic, and drummer Marc Esses) has seen their buzz build to a deafening roar over the last few months. You might be surprised to learn that each of the band members comes with a legitimate heavy metal background, but those influences can be heard in the pitch-perfect synthwave they produce, from the dramatic key changes to the soaring choruses. But it's the hard rock mentality that elevates their live show to another level, with enough head-banging and drum thrashing to put them right at home in front of a moshing audience.
Singleton and the band were absolutely on their game the entire night, running through their debut album Welcome to Miami, IL front to back, but not without warming up the crowd with two new singles, The Renegade (released just days ago) and Hard Rain. Dipping into their recent Synth Goes Emo EP to close the show out, they crushed covers of Jimmy Eat World's 'Bleed American' and Taking Back Sunday's 'MakeDamnSure', bringing the night-long emo theme full circle to send the frenzied crowd home from Miami, IL into the cold Chicago night once again. But the heat that they brought to the night will stay with everyone in attendance until Night Spice brings their sound to their city soon.Night Spice @ The Metro – 2/4/23
The Renegade
Hard Rain
Damn, That Hot Synth
Castles
Plums
Miami, IL
Somewhere Just Beyond
The Cracks Beneath the Surface
Zodiac
Disaster
The Space Between
Summer Shades
The Ripper
Bleed American
MakeDamnSure