by Melanie Bryan
For whatever reason, it doesn't quite feel like Christmas yet. So, if you're like me and feeling a little less than festive so far this year, I have just the thing for you — the famous Pentatonix holiday show.
---
Sibling trio Girl Named Tom kicked off the evening. Bekah, Joshua, and Caleb won season 21 of the television show The Voice last year and are actually the first trio to do so! The siblings shared some of their favorite Christmas memories throughout their set, including sharing that their father had been sick while they were on The Voice, but pressured them to keep on instead of quitting to be at his side. He unfortunately passed away this past January, and they wrote "One More Christmas" about him. They just released an album of the same name as well.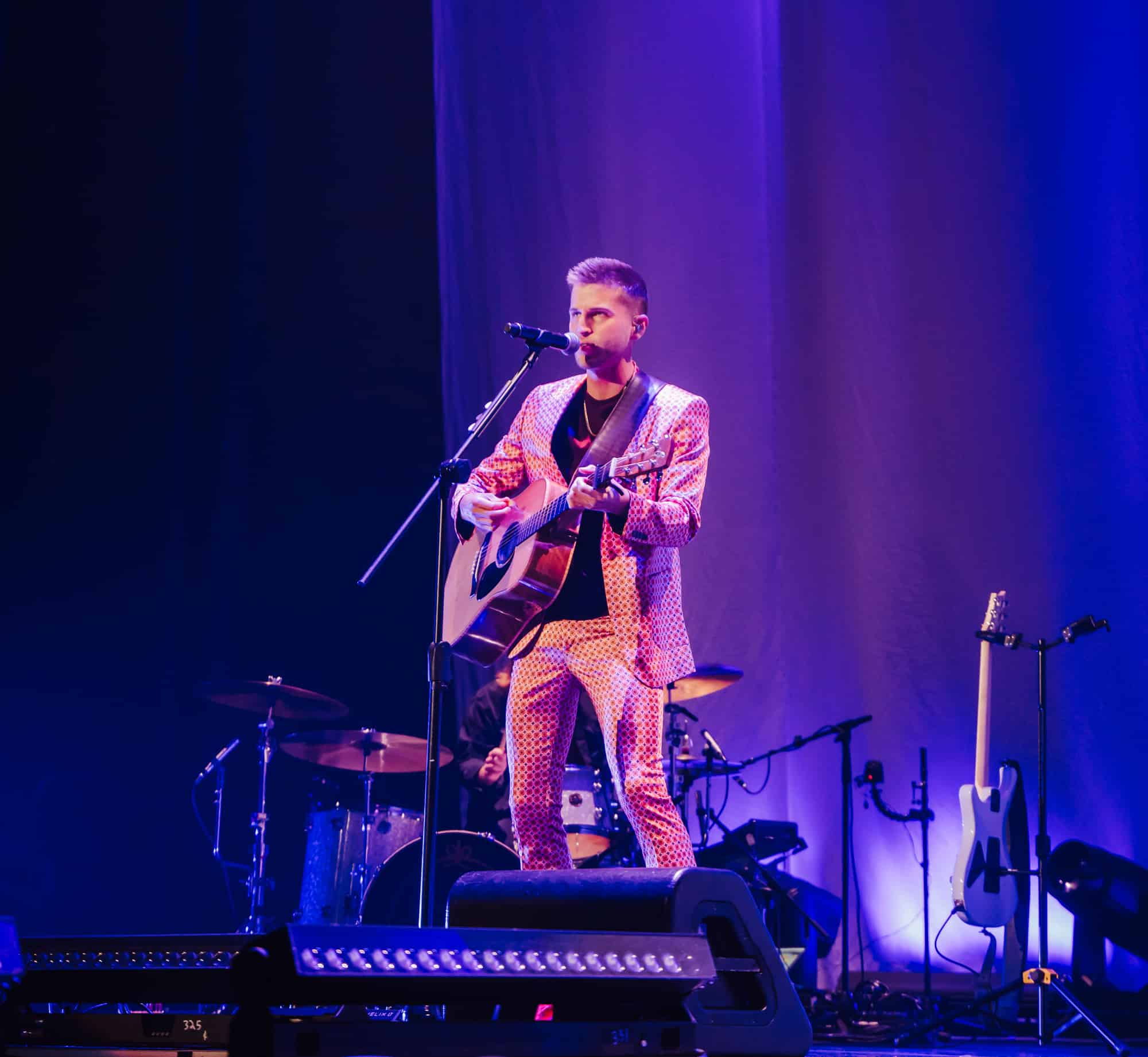 FOLLOW GIRL NAMED TOM: WEBSITE // INSTAGRAM
---
Around 9pm, we were greeted by a pair of dancers on stage. After an elaborate dance routine, the curtain behind them fell, unveiling four of the members of Pentatonix. Unfortunately, Kevin couldn't make it, but they had it set up so that he could still perform his parts remotely, and they showed him on screen from time to time.
Formed in 2011 in Texas, Pentatonix (also styled as PTX) is an a capella group made up of vocalists Mitch Grassi, Scott Hoying, Kirstin Maldonado, Kevin Olusola, and Matt Sallee. While they typically perform original songs or cover songs, they have become widely known for their incredible Christmas shows as well.
With a tour boasting a title like A Christmas Spectacular, I (understandably) had high hopes for this show. I'm here to tell you that I was not disappointed in the slightest. Every detail of the show was perfect, from the elegant wardrobes to the spectacular snowflake background behind the performers.
The quartet performed an incredible set of Christmas songs, including many from their own holiday albums. Some songs included: "Carol of the Bells", "Deck the Halls", "Silent Night", "Feliz Navidad", "Last Christmas", "Hallelujah", and "Making Christmas".
This tour is, unfortunately, about to wrap up, but don't sleep on the Pentatonix holiday special next time around if you get a chance! This show makes for a beautiful evening of music and lights, perfect to share with that special someone or your family.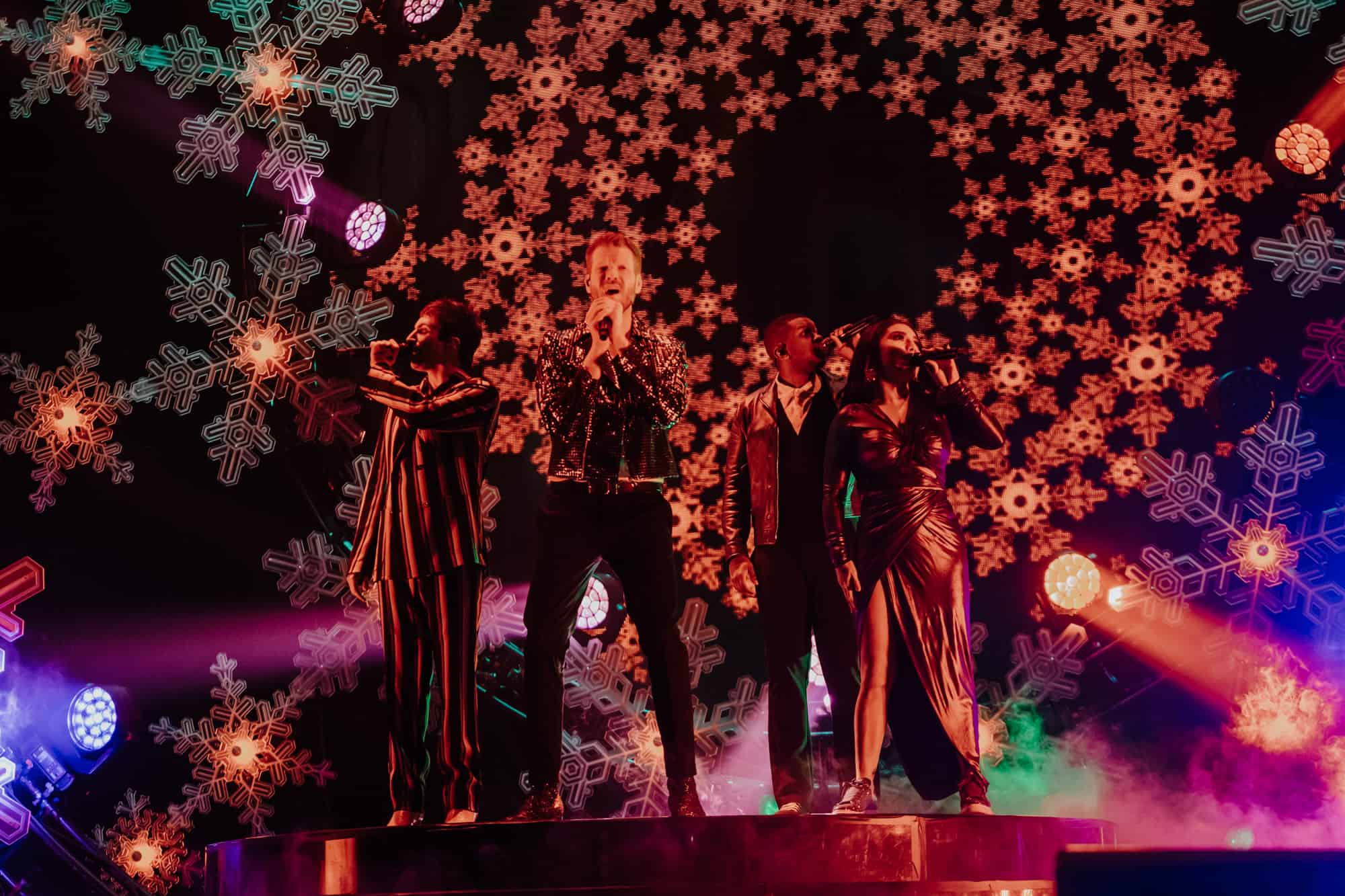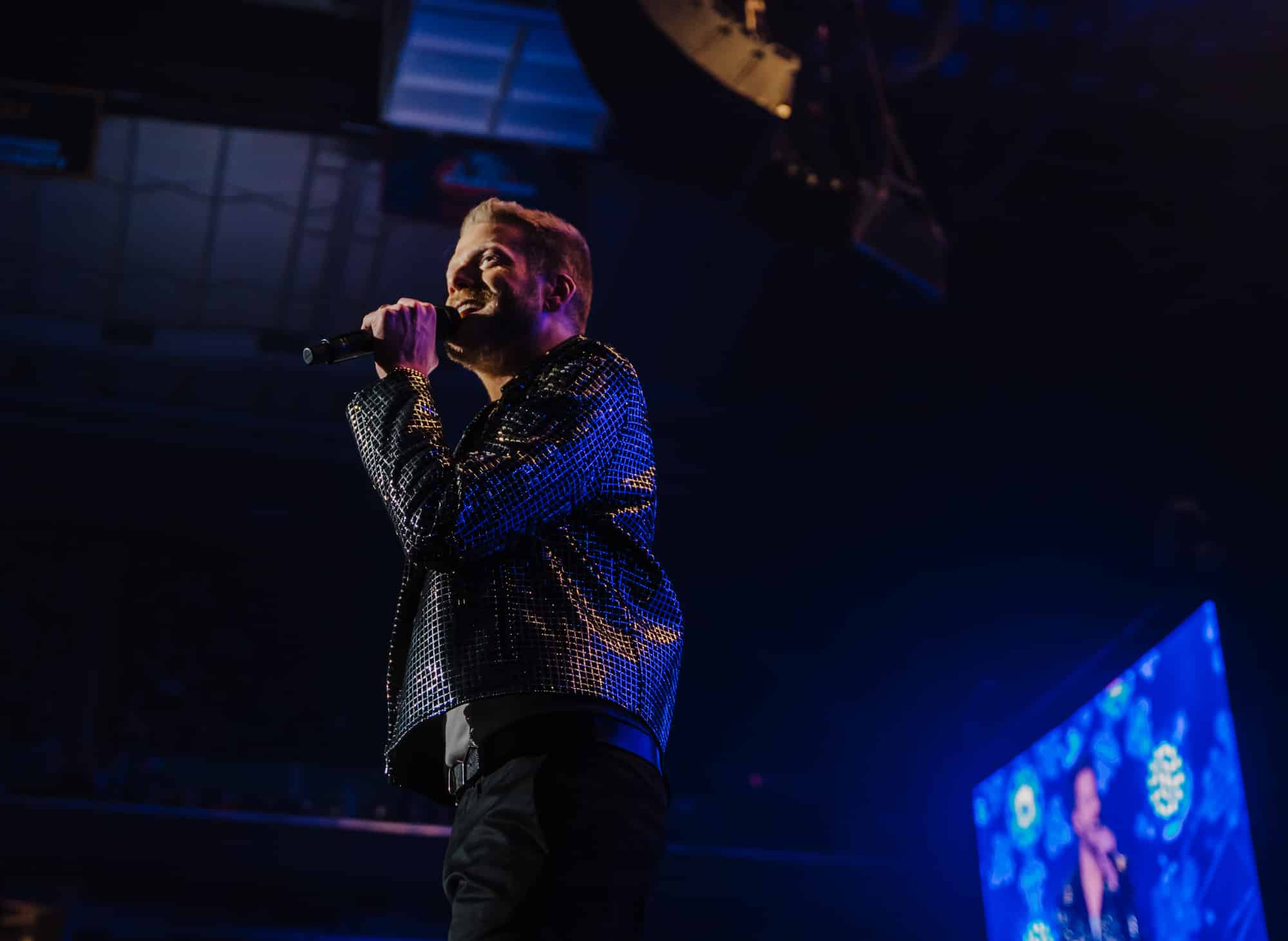 REMAINING TOUR DATES: 12/19/22 Fairfax, VA; 12/20/22 Hershey, PA; 12/22/22 Uncasville, CT
FOLLOW PENTATONIX: WEBSITE // INSTAGRAM // FACEBOOK // YOUTUBE