It's sometimes difficult to know whether to refer to Sincere Engineer as a "she" or a "they". While the current iteration of the band is a 4-piece, the band is very much the brainchild of Chicago punk Deanna Belos, so much so that her name and that of Sincere Engineer have become somewhat synonymous, something the rest of the band seems to have to deal with in one way or another – during soundcheck before their January 14 show at Chicago's legendary Bottom Lounge, an audience member up against the barricade very loudly and clearly shouted out "WE LOVE YOU, DEANNA! WE ALSO LOVE YOU…OTHER THREE GUYS IN THE BAND!" (For the record, it's Kyle Geib on guitar, Nick Arvanitis on bass and Adam Beck on drums and they're all definitely worth remembering).
After playing a Friday slot at Chicago's Riot Fest last September, Sincere Engineer kicked off a 13-date European tour last October. Now back in their hometown Windy City with support from Fluorescents, Belos and the rest of the band showed that the connection between a performer and a hometown crowd can elevate any show into something entirely unexpected.
And if you're playing a hometown show, you couldn't ask for a better table-setter than the kind of set Fluorescents tore through opening up.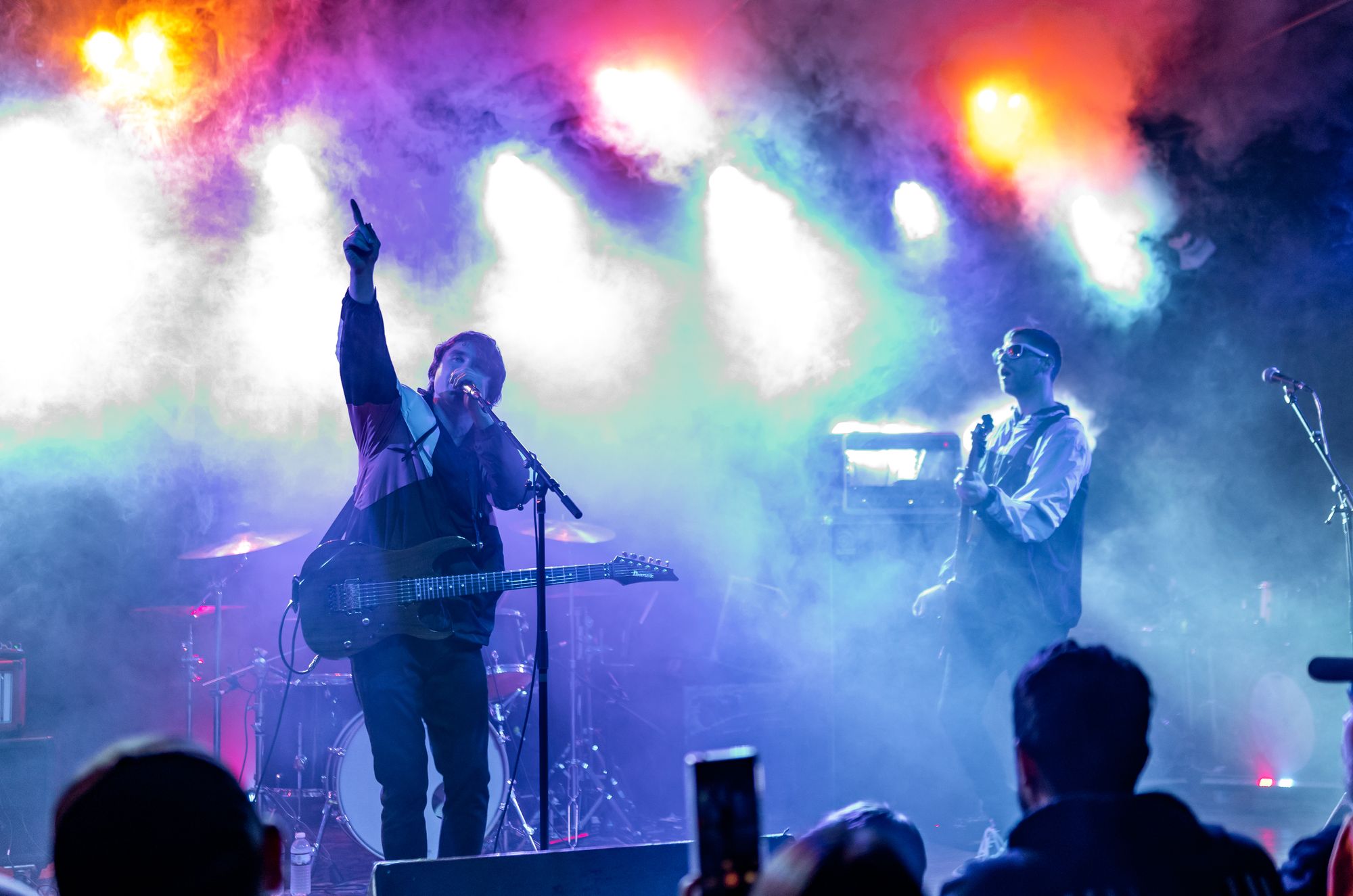 Also hailing from Chicago, this self-described post-pop-punk quartet cite bands like Fall Out Boy and The Wonder Years as influences. With heartfelt lyrics calling back to the former and hook-laden turbocharged energy influenced by the latter, Fluorescents ripped through a 9-song set that pulled from both their Dead End Conversations and Ultraviolet EPs. Throwing in a pop-punk cover of 24kGoldn's 2021 smash hit Mood, Fluorescents left no doubt that they're even more of a force to be reckoned with in the Chicago pop-punk landscape than they were when they hit the scene in 2018.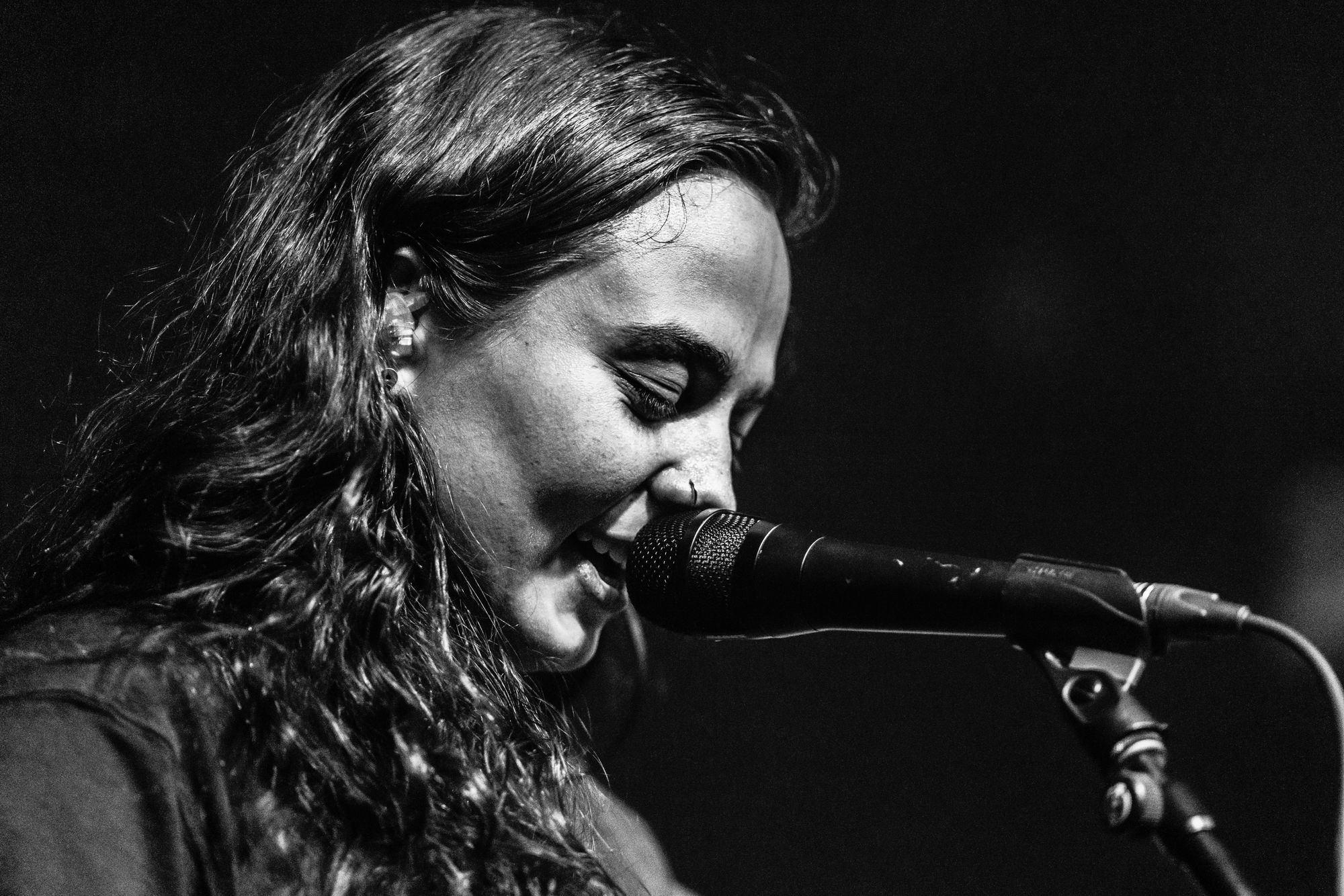 You can entertain the possibility that the connection Belos has with the audience at Sincere Engineer shows is the same outside of Chicago as it is with venues inside the Windy City, but it doesn't seem like it's possible. While you may be hard pressed to find someone willing to put the Sincere Engineer/Chicago connection on the level of Jay-Z/New York, you wouldn't know it from the Bottom Lounge's capacity crowd's reaction – singing along with each heartfelt lyric, practically begging for the next song to start as soon as the previous one ended.
Belos' onstage demeanor only makes it easier for Chicago crowds to feel an instant connection. Switching between bashful appreciation, self-deprecating joking, and humble confidence in equal measures, she delivers lyrics about the struggles of 'normal' life that the everyperson in the crowd can instantly relate to. Feeling general angst? Worried about a lack of direction? Fall asleep eating a corn dog again? Belos has a lyric for everyone. Several times throughout the evening, Belos would pause the show to ask the audience "Does anyone have any questions?" without seeming to know what she would do if actually asked one.
With a raw, straightforwardly melodic voice that fits her musical style to perfection, Belos and the rest of Sincere Engineer pack a huge punch for such a seemingly small package. You wouldn't expect lyrics like "I don't care about anything as much as I used to" to be packaged into such hopeful-sounding songs. But even in their lowest lyrical moments, the set (borrowing heavily from 2021's Bless My Psyche) never seemed to wallow in self-pity, instead giving off the impression that even if you're too scared to leave the house today, you'll figure it out.
You know, when you get around to it eventually.
Sincere Engineer – @ Bottom Lounge, Chicago (1/14/23)
Bottle Lightning Twice
Let You Down
Coming In Last
1K Rats
Corn Dog Sonnet No. 7
Here's Your $2
Screw Up
Out Of Reach
Dragged Across The Finish Line
Come Out for a Spell
Recluse in the Making
Overbite
Shattering
Ceramic Tile
Trust Me
Candle Wax/Hurricane of Misery