After eight full-length albums, a brand new album release titled 'Jackpot Juicer', and charting number 1 on top alternative album charts, Dance Gavin Dance brought the heat to Leeds as part of their rescheduled 2023 "Reborn in the UK" tour. The band was accompanied by opening acts Eidola and Rain City Drive at Stylus, a venue situated at the heart of the Leeds University complex.
Walking underground into Stylus, I was a little taken aback by the size of the room and the multiple viewing angles near the stage, which were considerably wider compared to other venues I have had the pleasure of photographing in the past. You could feel the anticipation in the room as the sea fans adorning DGD hoodies and merch made their way to the front of the venue to get the best view of the stage possible.
No need for any introductions here; the roof was nearly torn off as soon as the lights came on and Dance Gavin Dance hit the stage. For our readers new to DGD, I'd describe their music as experimental alternative with elements of hardcore metal and math rock. Each song flowed effortlessly into the next, and the crowd couldn't get enough!
The amazing Will Swan, lead guitarist and co-founder of Dance Gavin Dance, wove technical math rock interludes among powerful vocals provided by singers Jon Mess and Tilian Pearson, making it difficult for me to resist the instinct to just stand in awe, mesmerized, forgetting to press the shutter button on my camera. I always enjoy shows where the band can communicate well with the crowd while at the same time completely melting their minds with post-hardcore anthems.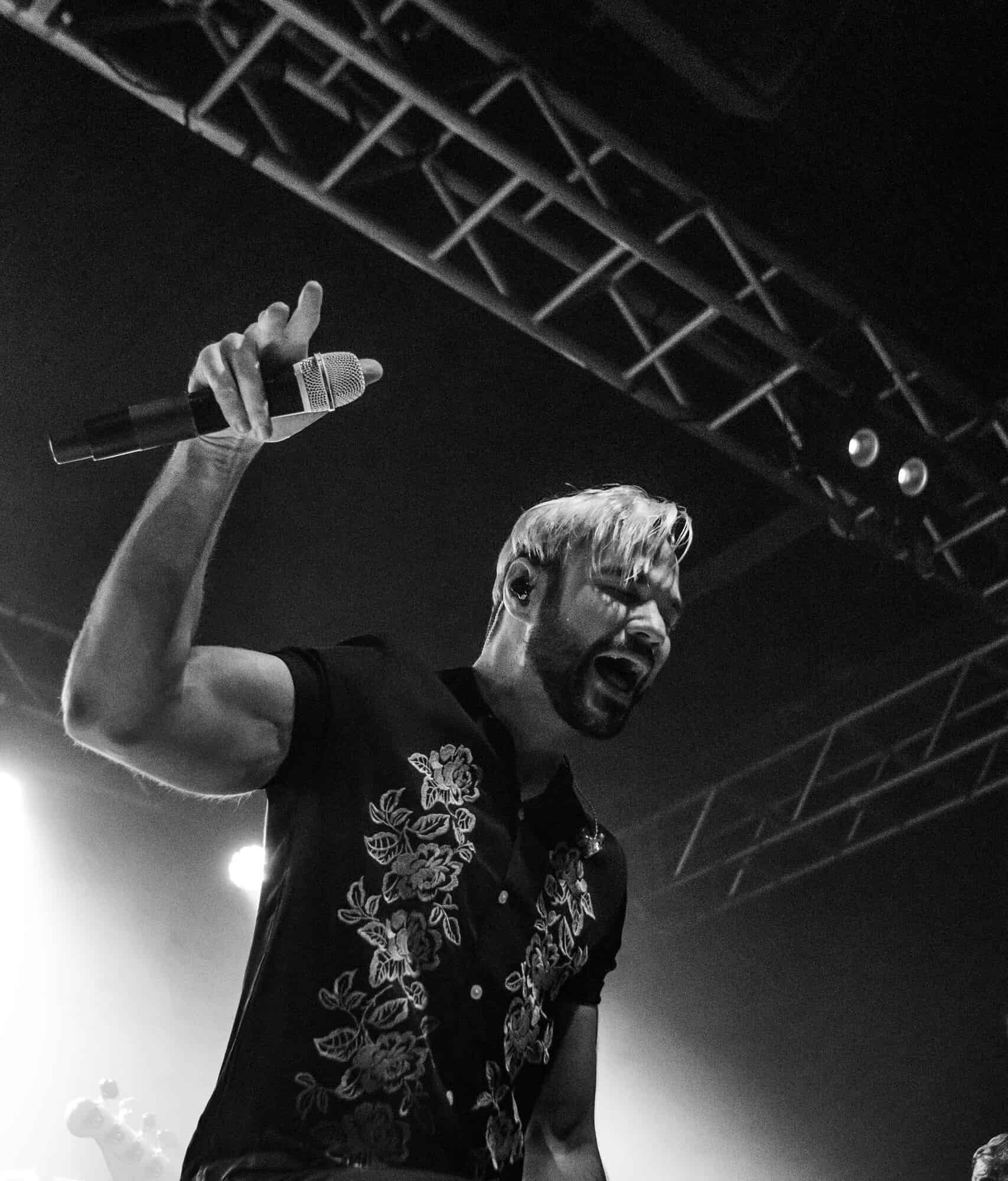 Formed in Sacramento, California back in 2005, The band currently consists of aforementioned vocalists Jon Mess and Tilian Pearson, lead guitarist Will Swan, rhythm guitarist Andrew Wells, and drummer Matthew Mingus.
It was great to see the venue packed to capacity with fans thrashing along to both classic and new songs alike. The atmosphere was alive, and everybody in attendance could feel it. From the chaotic energy provided by the crowd to the "dance like no one is watching" attitude of Tilian Pearson (which was fantastic by the way), fans were treated to a performance full of eccentric talent and electric energy.
Eidola and Rain City Drive, the night's opening acts, held their own uniquely solid performances instead of competing for the concert's top spot. The energy was matched well by all involved in my opinion, making the headliner Dance Gavin Dance's arrival even more exciting when Andrew Wells, vocalist of Eidola, was also playing rhythm guitar with DGD.
(side note: if Ryan Reynolds had a baby with John Krasinski, it would definitely look like Andrew Wells)
All in all, if you haven't caught this band live yet, I'd heavily recommend checking them out. Socials and Spotify can be found below.
Set List:
Chucky vs the Giant Tortoise
Lyrics Lie
For the Jeers
Prisoner
Synergy
Lemon Meringue Tie
Pop Off!
Uneasy Hearts Weigh the Most
Strawberry's Wake
Count Bassy
We Own the Night
Man of the Year
Encore – Inspire the Liars
---
FOLLOW DANCE GAVIN DANCE
WEBSITE // INSTAGRAM // FACEBOOK