BY BRANDON SCHULZ
On Saturday May 14th, 2022, three legends of the west coast rap scene came to the city of sin to unleash a cloud of smoke that left everyone in a 50-mile radius feeling a buzz. I got to the Michelob Ultra Arena, grabbed my photo pass, and headed down to the stage. Right from the beginning I could tell that this was going to be nothing like the shows that I was used to attending. While I normally gravitate towards heavy metal and punk rock, the fact is: I grew up listening to a wide variety of music. I loved metal, punk rock, pop, reggae, and surprisingly I had a love for rap music. I really loved listening to the older rap, the OG's; Biggie, Tupac, NWA, Ice Cube, Easy-E, Warren G, Bone Thugs, and of course, Snoop Dogg. I was born and raised in Los Angeles, and I related heavily to being raised by the streets. My mom and dad weren't wealthy by any means. They spent their days working and in their off time they mostly slept and watched tv. They never really had time for me and for the most part, I was left to my own devices. I ran the streets from sunup to sundown sometimes ending up 30 or more miles away from home without my parents ever knowing. Partying and having fun were my main goals and I did whatever it took to do it. Those artists that I named above were the individuals that wrote our anthems.
The first act to hit the stage was an artist by the name of Justin Champagne. He hit the stage decked out in blue jeans, jean jacket, diamond encrusted horseshoe belt buckle, and a ballcap hanging from his beltloop. Justin Champagne is a country-rap/southern hip-hop act from Louisiana whose songs encompass all that it is to be from the south. His blend of hard-hitting guitar riffs, country vocals, and hip-hop beats had the whole house dancing along. Justin did a phenomenal job at getting the crowd ready for the acts that were to follow. After about 30 minutes he said his goodnights and exited the stage. By the time J.C. was finished the arena was really starting to fill up and people were more than ready for the OG that was about to take the stage next.
If you don't know who Warren G is, let me give you a little background: Warren G was one of the three artists that made up the popular rap group 213. He helped popularize the West Coast rap scene in the 90's alongside Tupac, Nate Dogg, Easy-E, and Ice Cube. This dude was at the forefront of the rap movement and helped to pioneer the G-Funk genre. Warren G hit the stage that night, Modelo in hand, ready to party. His entire set was one hit after another, the crowd was on their feet, they were dancing, they were singing, they were smoking, they were drinking, Warren got that party started off right. At one point he sparked up a fat joint onstage and after a few heavy pulls he stepped out onto the speakers in front of the stage and leaned out to pass the joint into the crowd. A concert goer reached forward and grabbed it, took a couple hits, and passed it along. That had to be one of the coolest things I've seen at a concert. Those fans got to smoke a joint with one of the legends of West Coast hip hop. After running through his biggest hits, including the 1994 monster "Regulate", Warren G ended his set and took off backstage.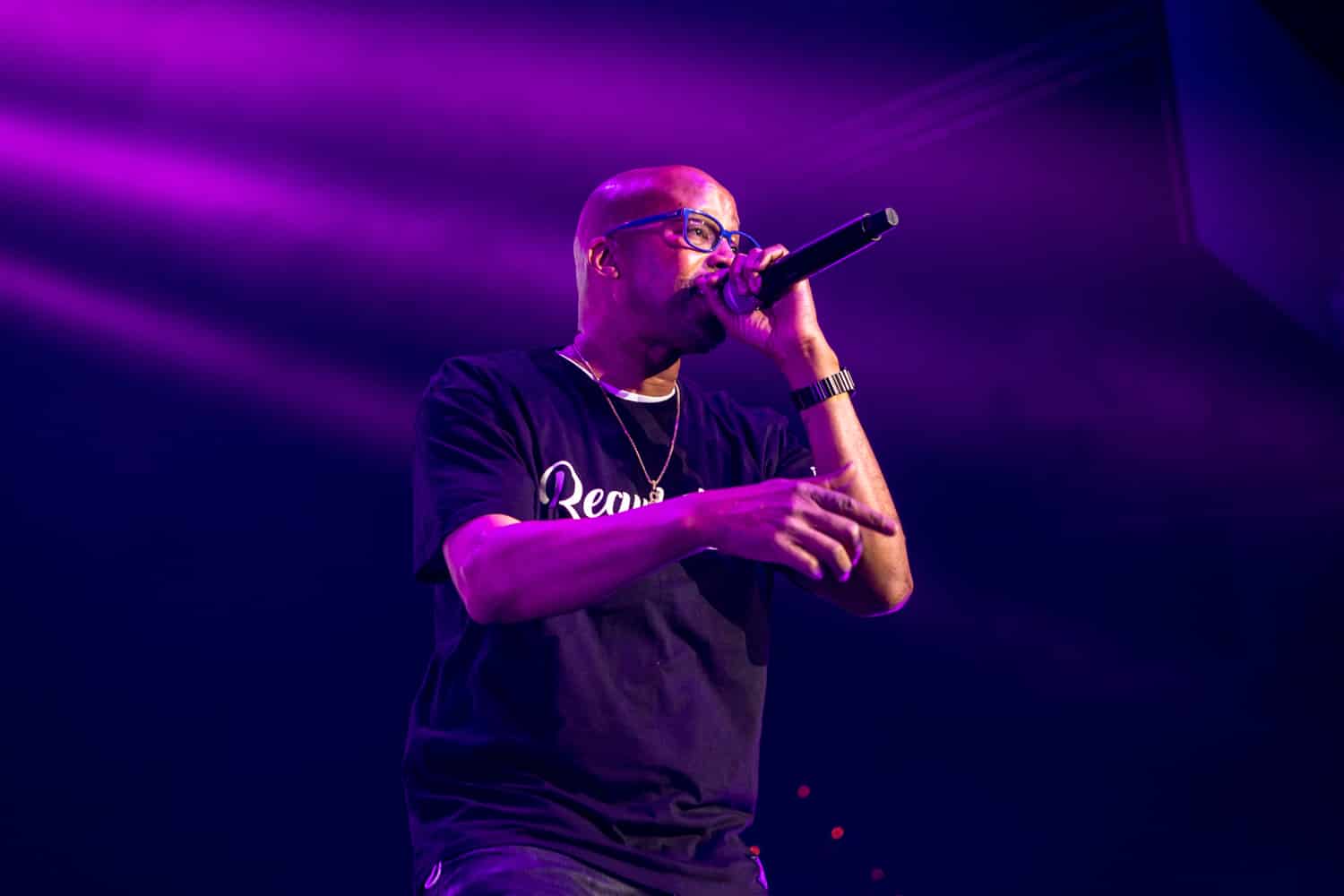 The next OG to hit the stage is everywhere, even if you aren't a fan of rap and hip hop, you know this man's name and have probably quoted hum at least once in your life. Ice Cube has become one of the most popular rappers of all time thanks to his involvement in numerous popular motion pictures over the years. When he hit the stage that night, he was an absolute fireball of energy. He was in your face from the second he stepped out to the second he walked off. All of the hits made their appearance in the set that night like "Friday", "check yourself", and of course "Today Was A Good Day". What I loved was how these guys would talk about their connections with some of the legends from their past that were no longer with us. Nate Dogg, Tupac, Biggie, Easy-E, they were all there. I think it is such an amazing thing to continue to carry the legacy that your friends had left behind. In a way it keeps them alive, no matter how much time has passed. They've truly immortalized these artists that have passed and seeing the survivors, like Ice Cube, is like you're seeing the fallen perform right along with them.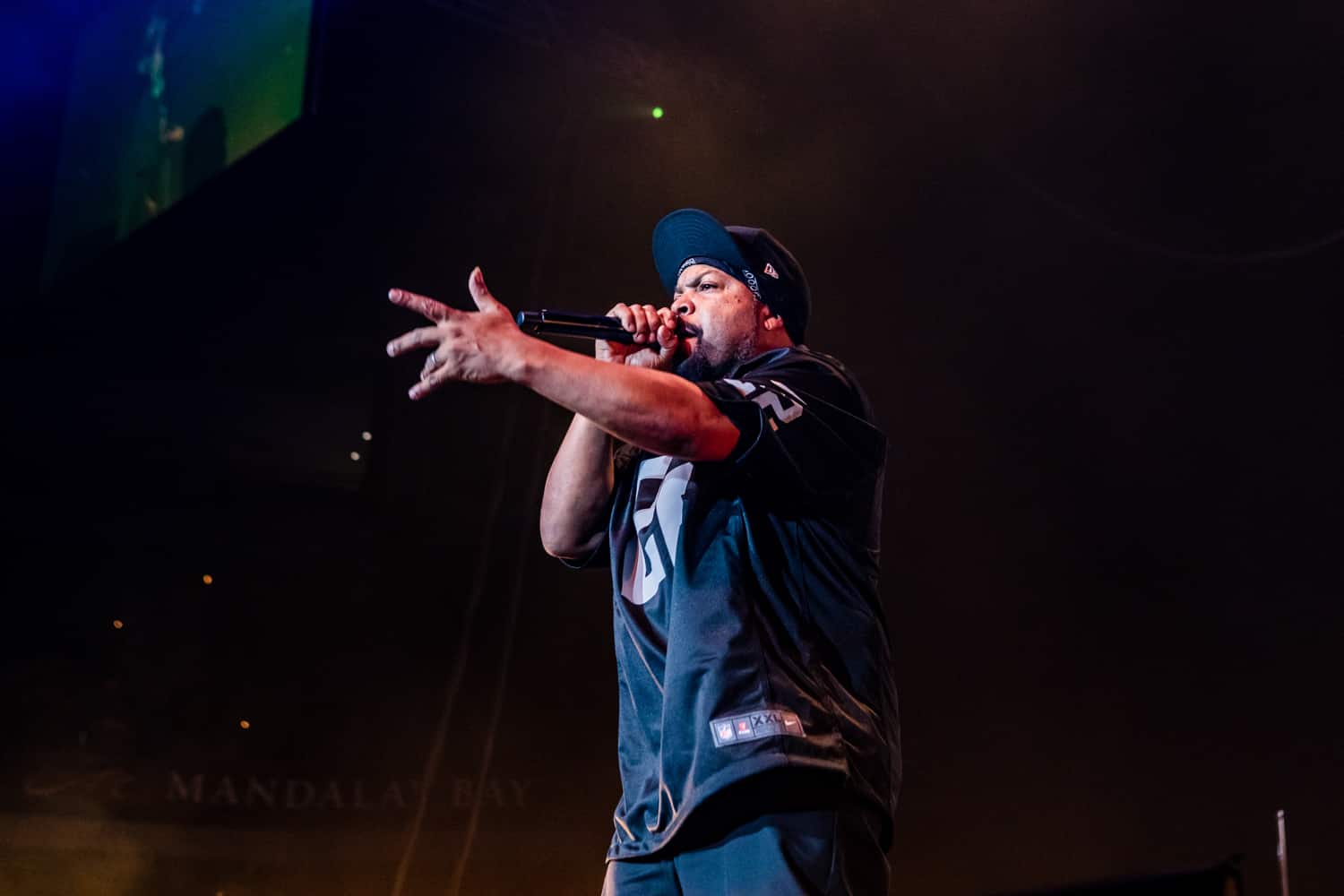 To close out the night we have the weed master himself, his royal High-ness, Snoop D-O-Double-G. Snoop stood backstage while his intro tracks played. He wore a black and leopard track suit bearing a pot smoking pimped out monkey by the name of Dr. Bombay. He rocked a diamond encrusted, custom made, gold microphone and a "Deathrow Records" gold piece on his chain. This set was like nothing I have ever seen. There were four poles with dancers that would come out for about every other song. There were blunts being smoked nonstop. It was a straight up party from open to close. Snoop performed all the hits. "Gin and Juice", the remix of "P.I.M.P", "Drop it Like It's Hot", and so much more! He would bounce between songs that he was featured on; he would take time out to talk to the crowd and get them hyped. There was a point at which Snoop to acknowledge one of his closest friends who happened to be in attendance that night, Flavor Flav. I had no idea that I had been standing next to him for the last 10 minutes, but as soon as he was singled out, I couldn't believe I didn't notice the massive diamond encrusted clock that was hanging from his neck. Snoop closed out his set, with "Young, Wild, & Free", lit another blunt and made his way back to his dressing room with a group of friends trailing behind.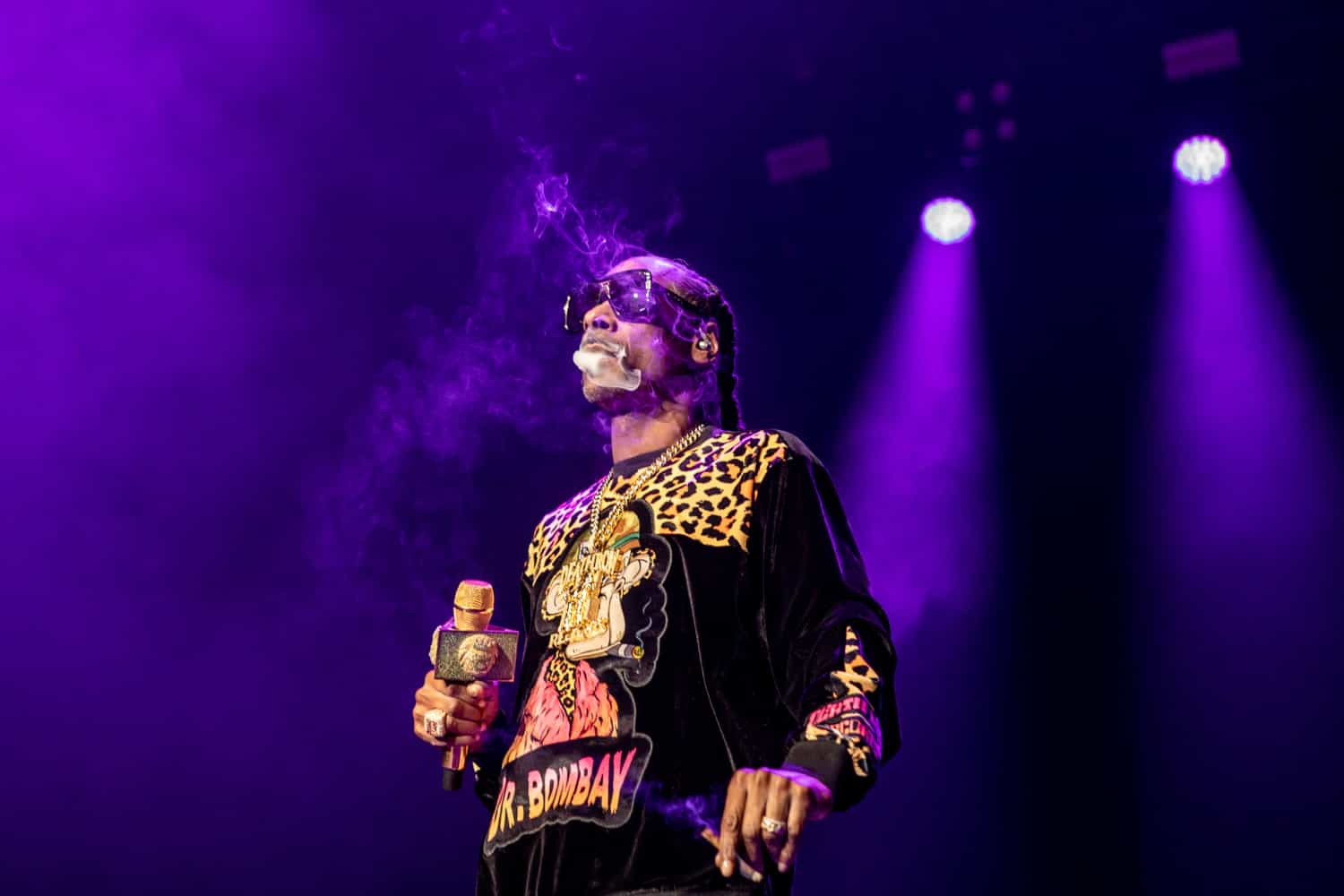 This group of OGs is making their way across the US smoking out venue after venue and any fun-loving music lover would be hard-pressed to miss out on this experience. Even if you aren't into rap, this show is absolutely worth seeing. It is a non-stop party from start to finish and I guarantee you'll know more than a few of the songs. My entire life, being mainly into metal and punk rock, I always assumed a rap concert would be boring… holy shit was I wrong. I had an absolute blast! When I left that venue, I had a smile from ear to ear. I walked back to my car absolutely wreaking of weed and I couldn't have been happier about it. If you get the chance, I strongly urge you to roll up and roll out to your nearest tour date.