by Sean Maciejewski
On a Sunday evening, fans lined up at the Montage Music Hall forty-five minutes before the doors opened. Eager to see "The world's only female Iron Maiden tribute band" The Iron Maidens and tour mates Burning Witches. Tonight was stop number ten on the "Hell Hath No Fury" tour. I have not seen either band perform before, but many of the fans I spoke with explained that the Maidens put on a hell of show. The Montage venue is small and intimate inside so there really isn't a bad spot to see the stage. I was really looking forward to this show!
---
BURNING WITCHES
The Swiss metal group Burning Witches took the stage after local band Daylight Black got things started. Coming all the way from Brugg, Switzerland, this was their first time touring the USA. Founded in 2015, they now have four albums in their arsenal. They performed an eleven song set that kicked ass! Two stand out songs for me were " The Witch Of The North" and "Hexenhammer". It was so impressive to see how they captivated the audience from the very first note played, almost as if they had cast a spell on us. From killer vocals to shredding guitar these women really put on a show!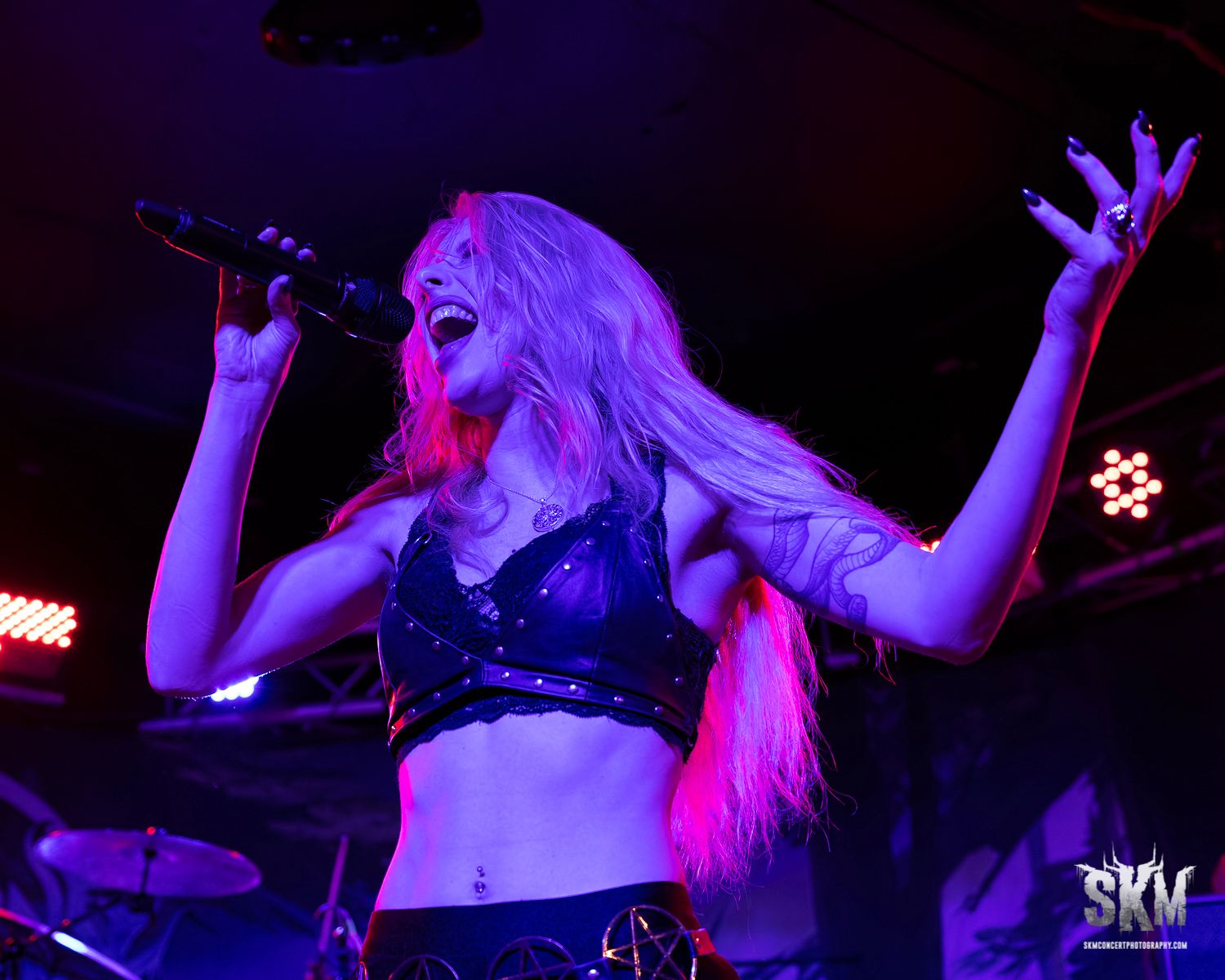 Burning Witches are: Laura Guldemond – vocals, Romana Kalkuhl – guitar, Larisa Ernst – guitar, Jeanine Grob – bass, and Lala Frischknecht – drums
Set list: Executed, Wings Of Steel, Dance With The Devil, Flight Of The Valkyries, We Stand As One, Lucid Nightmare, The Witch Of The North, Hexenhammer, Black Widow, Burning Witches, Holy Diver
---
THE IRON MAIDENS
Headliners The Iron Maidens took the stage next after a extremely short intermission. I have never seen this before — all bands used Daylight Blacks amps and drum set! The Iron Maidens were formed in 2001 in Los Angeles, California. In my opinion, the ability to have a lengthy twenty one year career being a tribute band is impressive. Right from the first song, I can see why they have lasted, they enjoy what they do! Crowd interaction was special, as fans called out to band members, they responded back as if they were old friends. It was really great to see this unfold throughout the night. Playing a lengthy fourteen song set well past eleven-thirty PM, fans got their money's worth, for sure! Some of my favorites were the seldom, if ever played live by Iron Maiden "Rainmaker" and "Alexander The Great", as well as "Flight Of Icarus", "The Trooper" and "The Number Of The Beast". Iron Maiden stage props, including the Devil and Eddie, were part of the show! With a powerful vocal performance and that iconic Iron Maiden guitar sound this is a must see show. Well done ladies!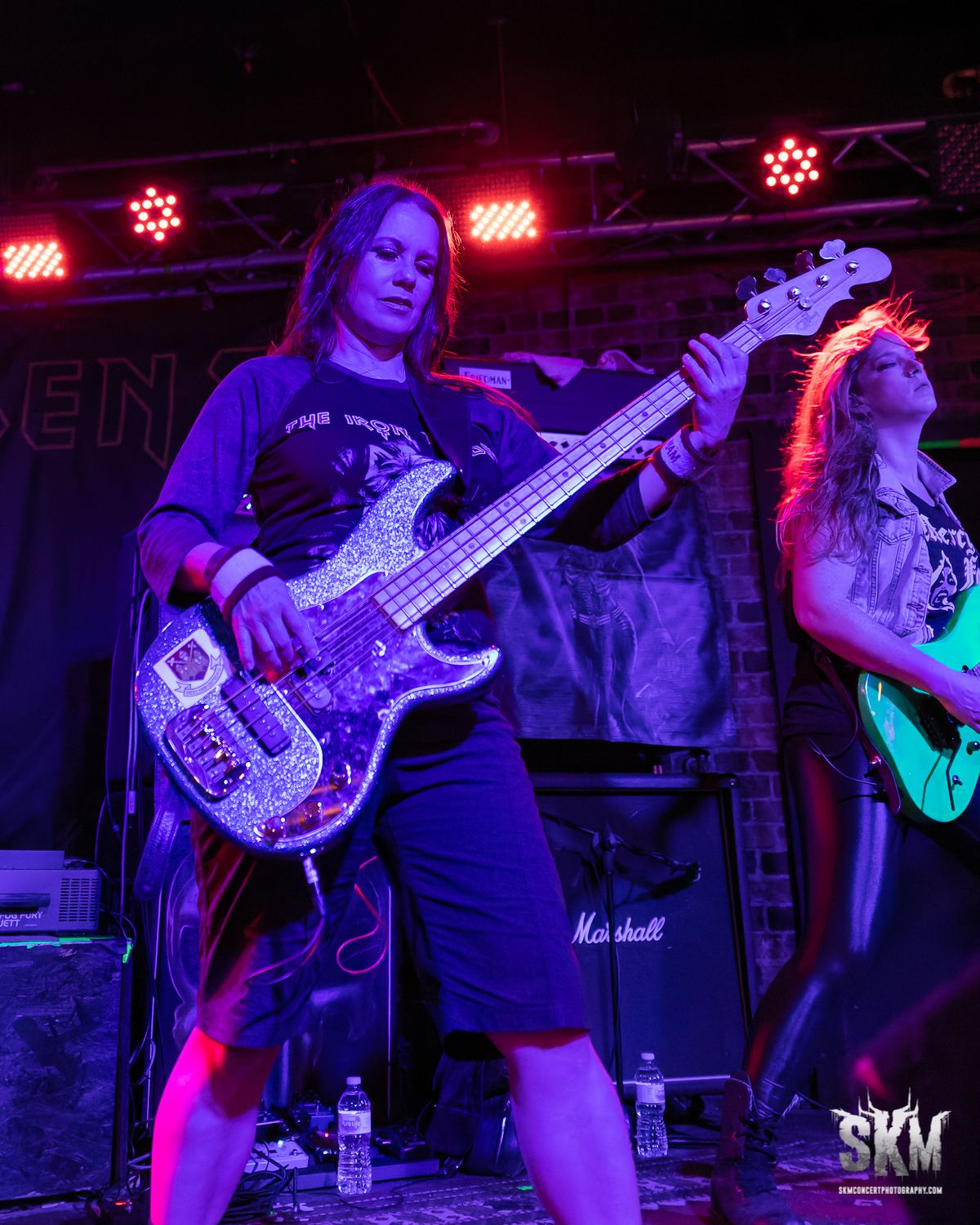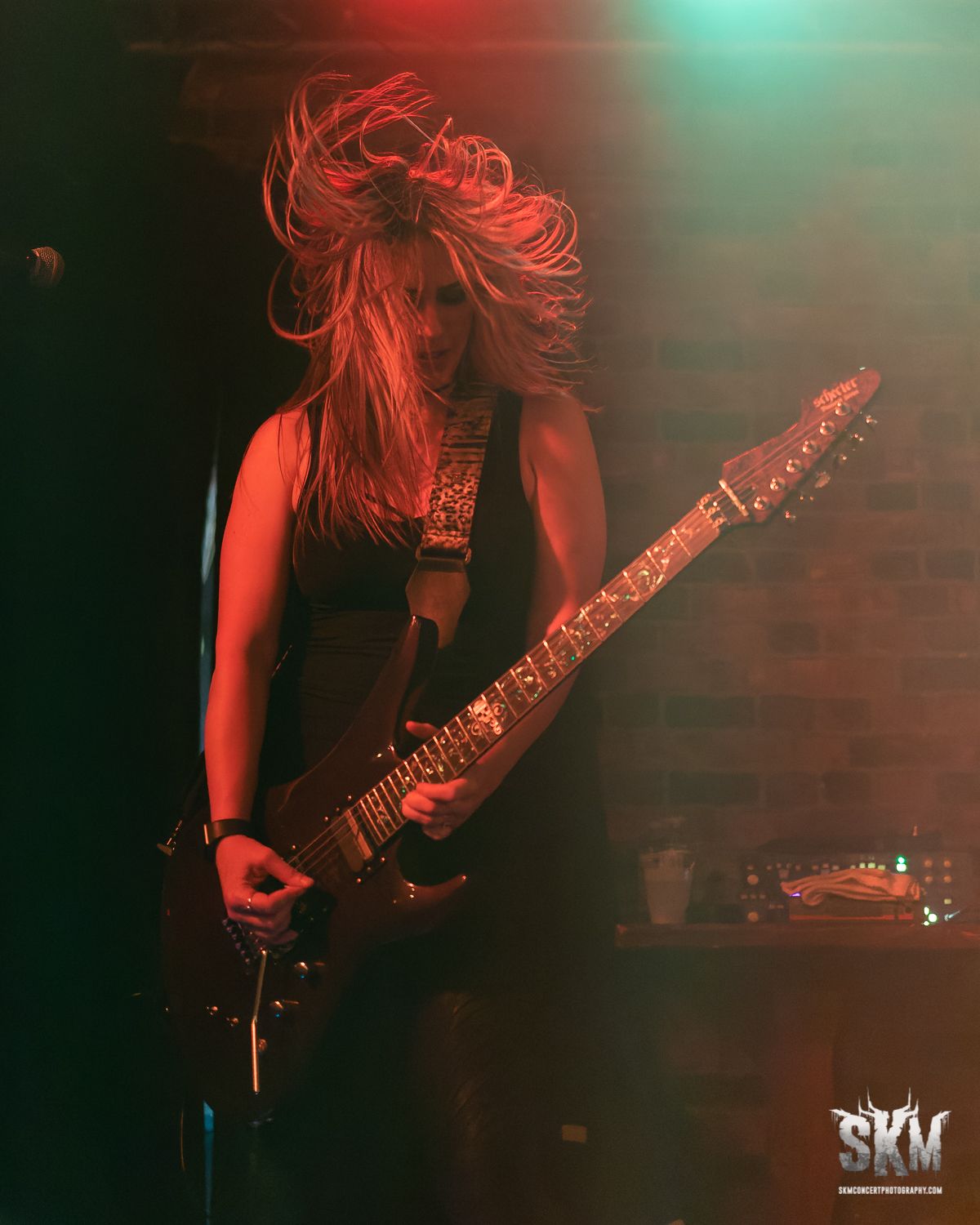 The Iron Maidens are: Kirsten 'Bruce Chickinson" Rosenburg, Courtney "Adriana Smith" Cox, Nikki "Davina Murry" Stringfield, Wanda "Steph Harris" Ortiz and Linda "Nikki McBurrain" McDonald
Set List: Rainmaker, Flight of Icarus, Wasted Years, 22 Acacia Ave, The Trooper, Gangland, The Clansman, The Number of The Beast, Evil That Men Do, Alexander The Great, Sanctuary, Hallowed Be Thy Name; Encore: Where Eagles Dare, Run To The Hills