The Grammy award-winning artist SZA touched down at the CFG Bank Arena in Baltimore, Maryland, for her S.O.S Tour and delivered an unforgettable performance.
---
d4vd
The night began when singer-songwriter David Burke, better known as "d4vd," took the stage as the opening act. D4vd's music is a fusion of genres varying from R&B, indie and alternative rock. His range in sound made for an engaging setlist as it created a great balance of slow, introspective tracks with energetic anthems, ensuring everyone in the audience could connect with his music.
D4vd didn't just perform; he established a personal connection with the crowd, seamlessly weaving stories and insights from his creative process between songs. His breakout hit "Romantic Homicide" was a crowd favorite. A track, he shared, that was recorded under DIY circumstances - in his sister's closet, simply using "busted earbuds." Many could relate to his modest origin story, giving his set an authentic and relatable vibe that resonated with the crowd.
When the chords to his hit song "Here With Me" began, the audience was notably excited. Fans could be seen with their phones raised and flashlights on, creating a dazzling display throughout the arena. Fans in attendance could be heard chanting the chorus creating a powerful sense of unity in the arena. D4vd's vocal ability was commendable and could be appreciated throughout the entirety of his set. Truly, his unique voice carried every note with raw emotion.
In the end, d4vd's set left no doubt that he's on the cusp of a remarkable career. His ability to engage with the crowd and convey personal connections through his songs is reminiscent of SZA herself. For a young artist at the beginning of his journey, d4vd is off to a fantastic start, and his performance in Baltimore showcased the promise and potential that will undoubtedly see him rise to even greater heights in the music world.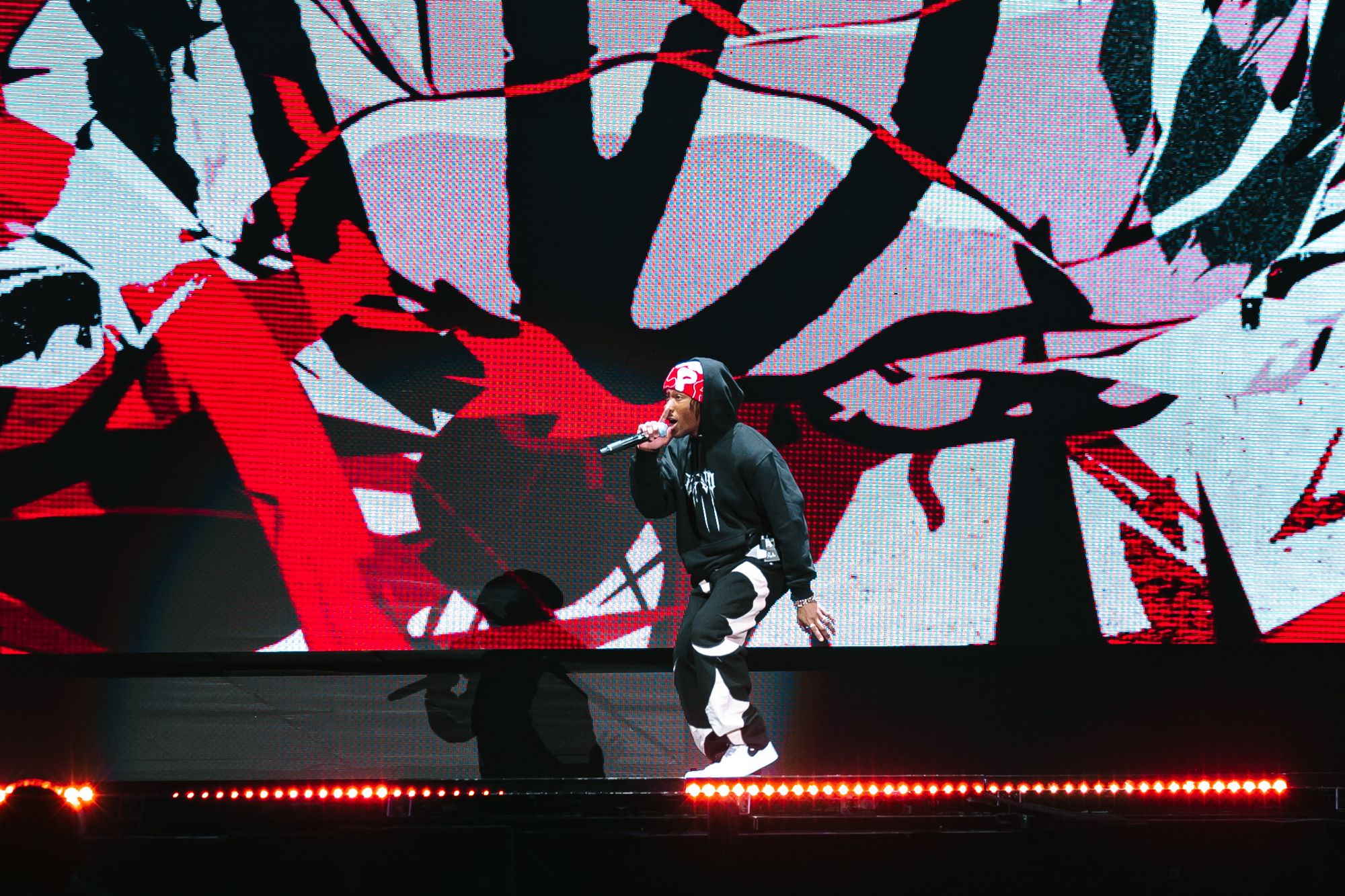 ---
SZA
SZA's S.O.S tour at CFG Bank Arena in Baltimore was nothing short of a mesmerizing spectacle that transcended the boundaries of a typical concert experience. As a Grammy award-winning artist renowned for her R&B sound, SZA not only met but exceeded the high expectations of her fans, providing an immersive journey that felt nothing short of magical.
From the moment SZA made her entrance, the crowd was transported into a world of wonder. The concert's elaborate nautical theme unfolded as she perched on the edge of a diving board, recreating the iconic image from her album cover. The arena erupted in excitement as she began her performance adorned in a baggy, sparkling denim outfit.
SZA effortlessly transitioned through various outfit changes, each perfectly matching the song's vibe and creating an immersive multi-sensory experience for the concertgoers. What truly set this concert apart was the attention to detail and the visual feast it offered. From the set design, featuring a rusty boat that served as a dance platform for SZA and her crew, to the giant anchor adding to the illusion of being underwater, the show took the audience on a journey. The set design transformed seamlessly from moments of repose at a dock to the stormy seas, then submerging underwater before emerging into the starry night. Multiple LED screens were strategically positioned to create a 3D effect, ensuring every arena corner had an unobstructed view.
Despite performing in front of a crowd of over 10,000 people, SZA managed to maintain an intimate connection with her audience. She traversed all sides of the stage, ensuring every section received equal attention. Songs like "Kill Bill" and "F2F'' came alive. While the energy was maintained consistently throughout the show, a noticeable peak occurred during the performance of "Low." SZA's choreography, including a split that left the arena cheering, was a testament to her dedication to providing a top-tier show.
One of the most surreal moments occurred when a lighthouse appeared in the arena's center, casting a sweeping beacon of light across the crowd. Blue lights panned the air, giving the illusion that SZA was floating on water. She was then lifted in an orange life raft, continuing to serenade the crowd with the soft ballads "Supermodel," "Special," and "Nobody Gets Me." Even on the raft, she ensured that fans in all directions received their moment in the spotlight.
SZA's extensive and beloved discography, featuring hits from her early album "CTRL" to her latest masterpiece, "S.O.S," resonated deeply with the audience. Smiles illuminated the faces of concertgoers as they sang their hearts out, their joy palpable. SZA's own infectious delight was evident as her voice effortlessly filled the arena.
The concert concluded with a heartwarming performance of "Good Days," providing a sense of peaceful closure and calm after a storm. This meticulously crafted, engaging, and beautiful show is one that warrants multiple viewings. SZA's S.O.S tour was a true testament to her artistry and a night that will be etched in the memories of those fortunate enough to witness it.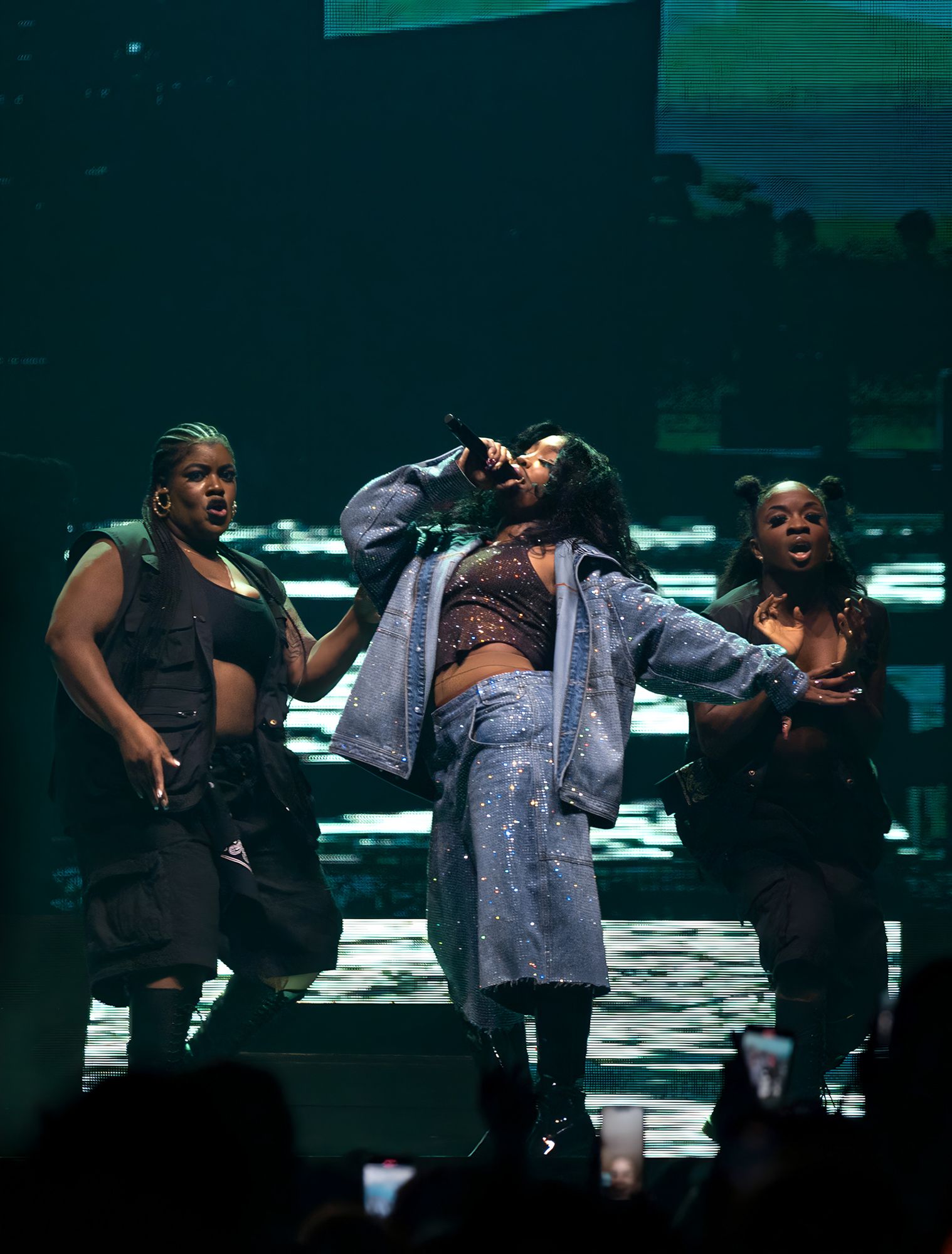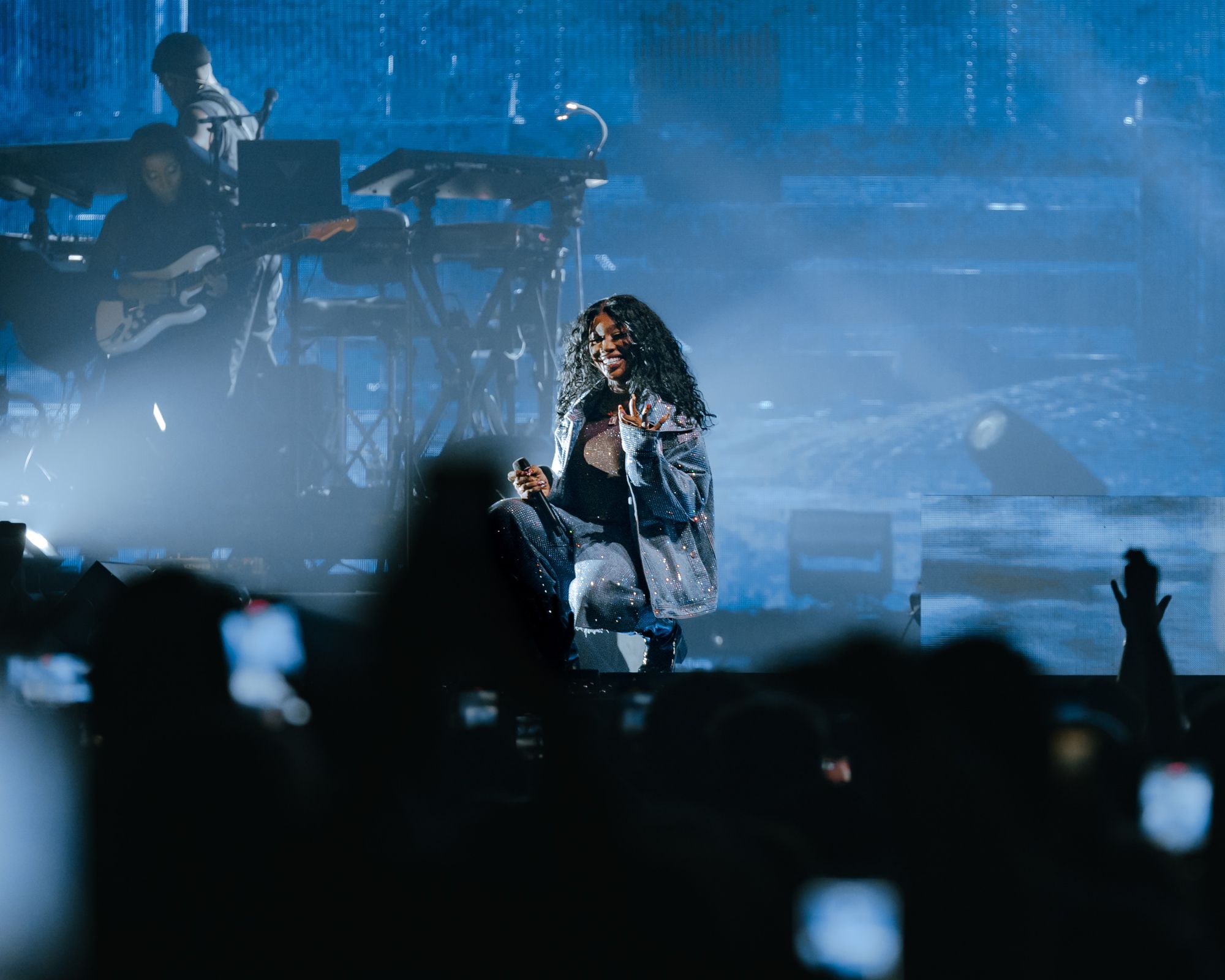 ---
Follow SZA's IG / Visit SZA's website