The rising pop artist Leah Kate made her stop in the Windy City on her first US headline tour, "The Super Over Tour." Along with her, up-and-coming artist AJA out of Canada and the pop-rock trio Senses out of Los Angeles. Despite the less than 100% capacity at Bottom Lounge in the west neighborhoods of Chicago, the energy from the artists was at 120%.
---
Up first was the pop-rock trio Senses. The trio is fronted by singer Madison Taylor, drummer Nick Sampson and guitarist Josh. Right off the bat, I caught the instant vibes of a punky-rock Paramore. The trio played one of their famous hits, "Sleepwalking," which has been gaining traction on popular Spotify playlists such as "The Scene," "All New Punk," and "The Locker." I think it's easily one of the catchiest songs of their performance. Though it's only a couple of minutes long, it easily connects to most who are going through tough times and not feeling like themselves.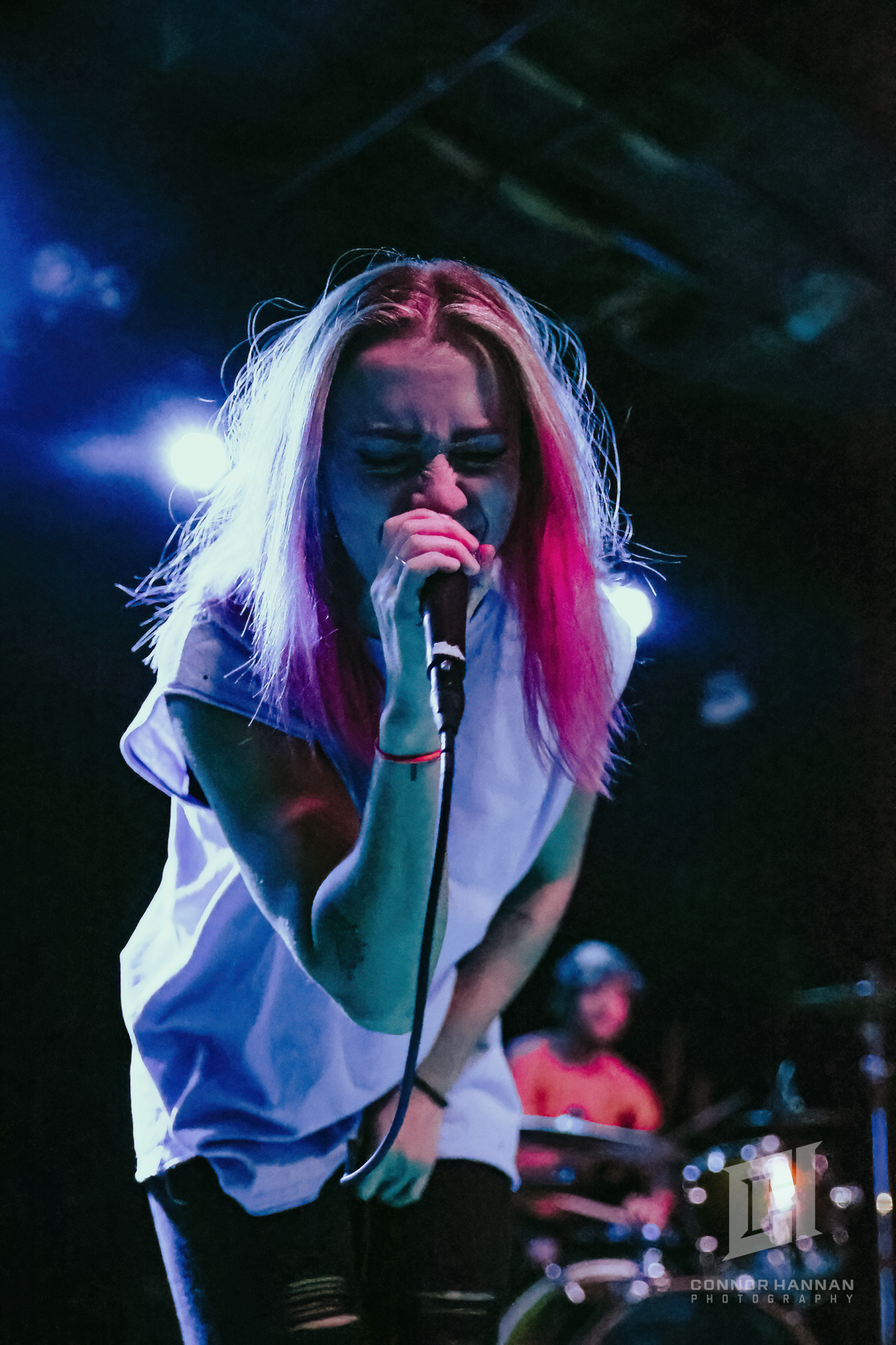 Up next was up-and-coming artist AJA. If I could describe her voice in one word, it would be "soulful." She puts her feelings and experiences into her songs with her lyrics and pop-y-attitude vocal performance. AJA first popped onto the scene just a couple of years ago with singles, Red Button, How Do You Sleep, and recently off her latest release, Karma's a B, just thirteen days prior.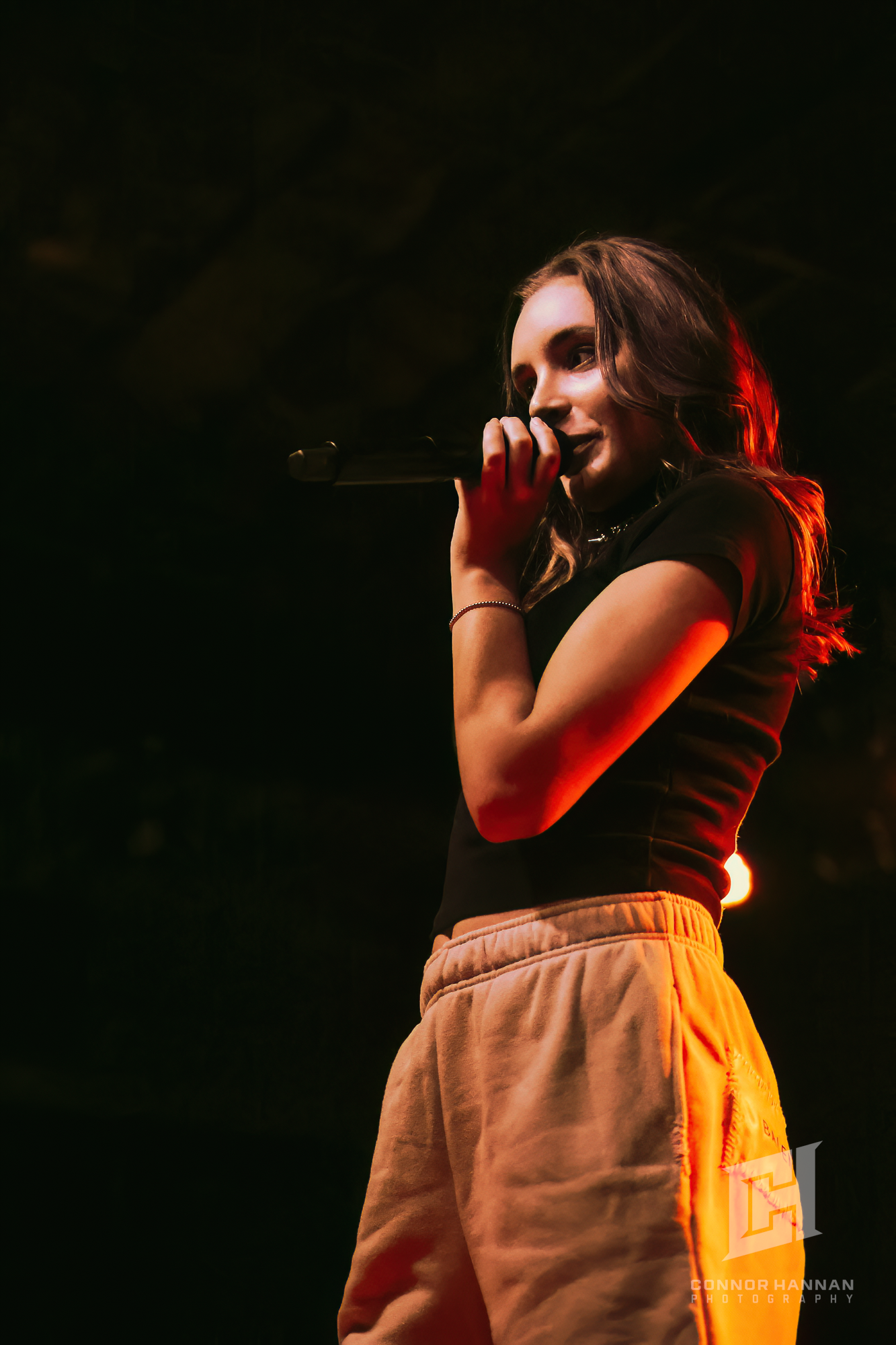 Finally, up to the stage was Leah Kate. Leah Kate is an up-and-coming pop-punk artist who first got her singing career started making covers on YouTube. She then released several EPs that gained her massive steam on TikTok, such as Fuck Up The Friendship (which currently has 80 million streams on Spotify) and 10 Things Hate About You (now 198 million streams) all while presently boasting over 838 thousand followers on TikTok.
Right off the break, you could visibly notice the change in the atmosphere. Leah's stage presence and performance were top-notch, instantly coming on the stage and raising the crowd's energy level from a 10 to a 12. Leak Kate started the night off with "Super Over" and played all the other songs from her recent album release to familiarize the crowd with her new release. Leah Kate pulled out all the stops, playing a massive setlist of twenty-three songs. Many of Leah Kate's songs relate to relationships and even, at one point, got the details of one of the crowd member's current "situationships." Leah Kate had constant crowd interaction with her loyal fan base, who seemed to know every word of her new album the entire show and gave 120% energy from beginning to end. Be sure to check out one of her upcoming tour dates on her debut US headline tour, "Super Over," which runs through October 19th.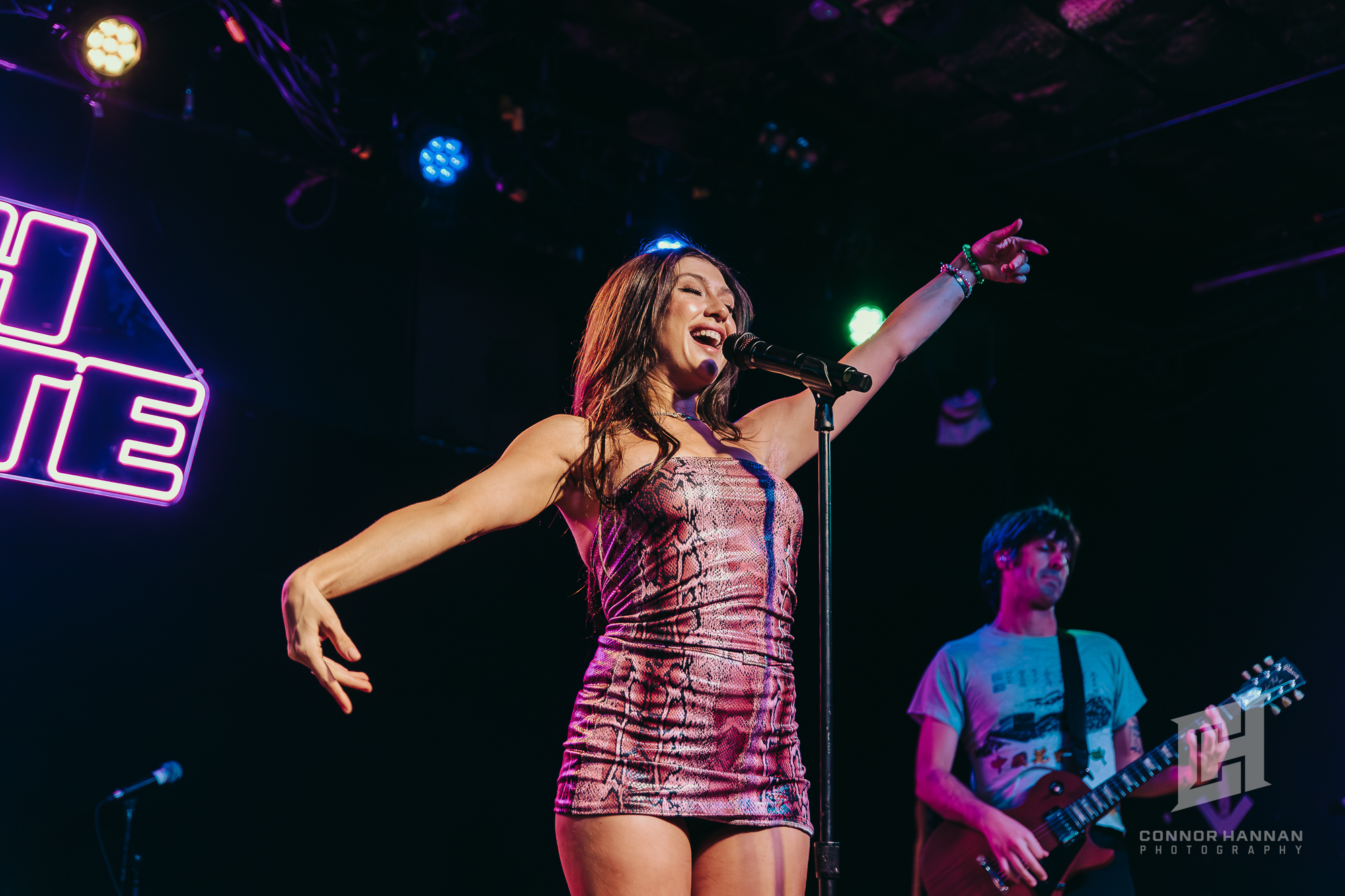 ---
Follow Leah Kate