By Ehud Lazin
Back in February, Aerosmith guitarist Joe Perry announced a short six-night tour with his solo act The Joe Perry Project. Dates included: Connecticut, Boston, Chicago, LA, and, of course, New York City. The lineup announced included vocalist Gary Cherone, best known as the lead singer for Extreme and his short (yet amazing) sting in Van Halen, original bassist for the Project, David Hull, Buck Johnson on Keys and Vocals, and Drummer Jason Sutter who played with Chris Cornell and of course Cher (whose t-shirt he proudly wore at the kit in New York)!
The show was a true tour de force, plowing through a main 19-song set sprinkled with Aerosmith classics, a few Perry originals, including some new material, and a lot of covers, most noticeably Johnny Thunders "You Can't Put Your Arms Around a Memory" and the debut for "Beck's Bolero" that, of course, was dedicated to the late great Jeff Beck whom Perry was very close with and had passed away recently.
While it was a full band show, with Gary Cherone performing at his peak, with crisp clear vocals and an amount of energy that would put David Lee Roth to shame, it was unmistakably Joe Perry's guitar that blared through the venue and was indeed the "lead vocals" for the show, riding high above everything else. Seeing Aerosmith many times over the last 20 years, this being my first time seeing Joe Perry solo, I've gained more respect and admiration seeing and hearing what he can do alone without anyone overshadowing him, he truly shined.
No show is ever complete without the "hit", and the final encore ended with two back-to-back Aerosmith songs, "Lightning Strikes" and, of course, "Walk This Way".
The tour continues next on Thursday, April 20th at the Des Plaines Theatre in Des Plaines, IL.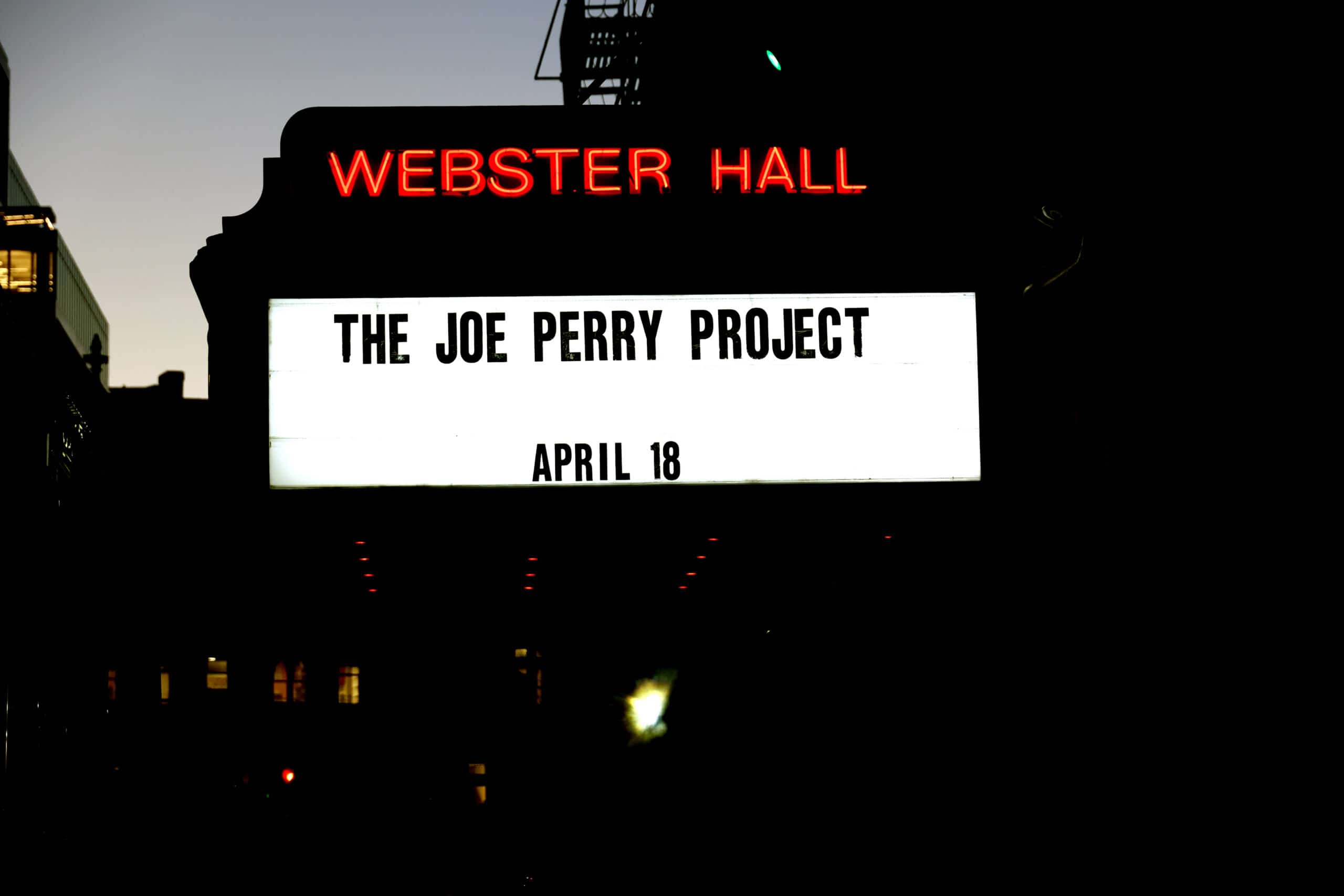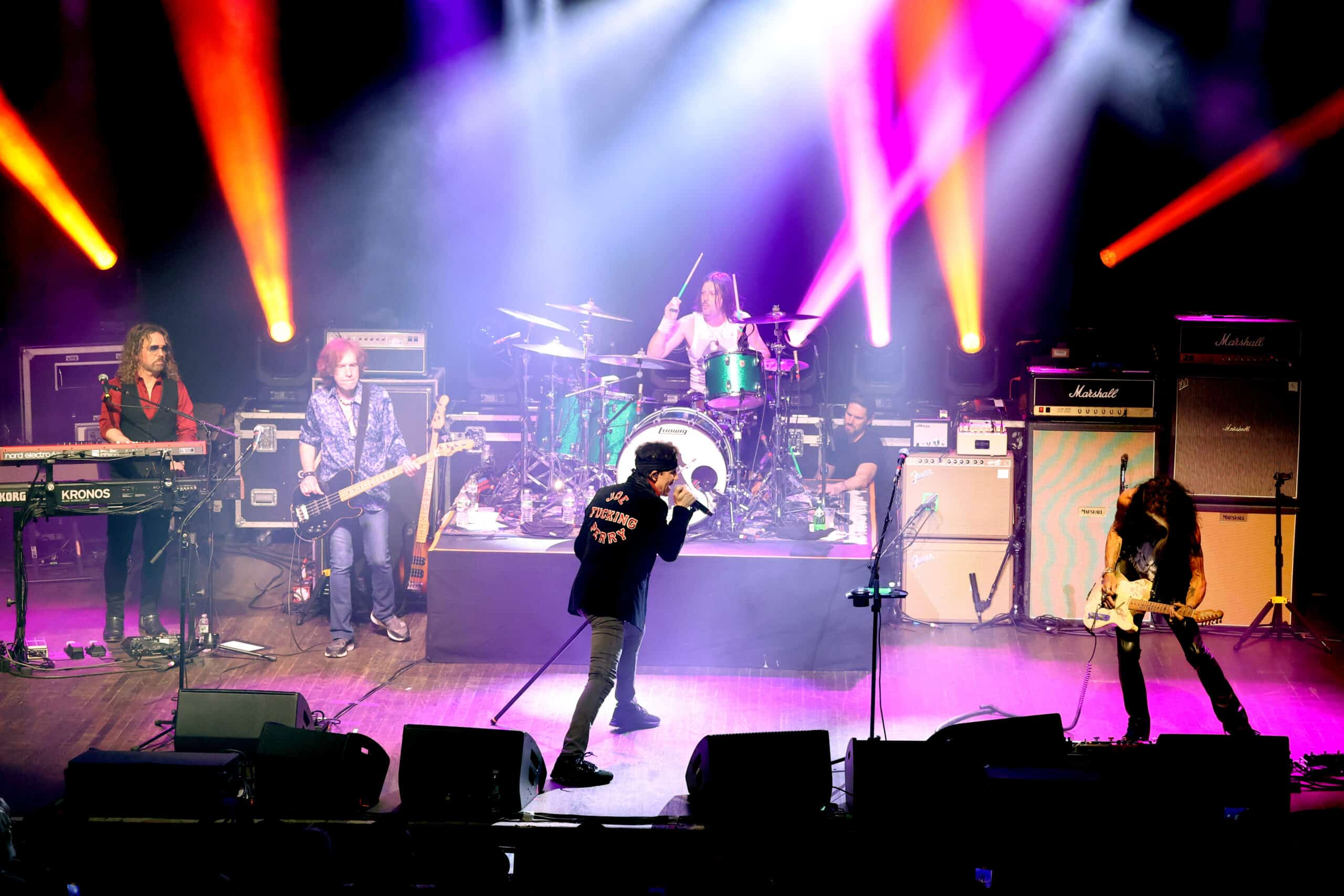 Setlist:
I've Got the Rock n' Rolls Again
Somebody (Aerosmith cover)
East Coast, West Coast
S.O.S. (Too Bad) (Aerosmith cover)
Aye, Aye, Aye (Joe Perry song)
Lick and a Promise (Aerosmith cover)
Fortunate One (Joe Perry song)
Steppin' Out (Memphis Slim cover)
Flying Saucer Rock 'n' Roll (Billy Lee Riley cover)
Reefer Head Woman (Jazz Gillum and His Jazz Boys cover)
Quake (Joe Perry song)
Chip Away the Stone (Richard Supa cover)
Beck's Bolero (Jeff Beck Group cover) (Debut)
Spanish Sushi (Joe Perry song)
You Can't Put Your Arms Around a Memory (Johnny Thunders cover)
Let the Music Do the Talking (Aerosmith cover)
Rockin' Train
The Train Kept A-Rollin'(Tiny Bradshaw cover)
Encore:
Lightning Strikes (Aerosmith cover)
Walk This Way (Aerosmith cover)