by Daniel Turner
A rainy Saturday night didn't stop a near-capacity crowd from coming out to The Senate to see The Stews.  I arrived about ten minutes before doors opened to find a crowd of people taking shelter under a line of pop-up canopies. The venue security was as quick as they could be about getting everyone in from the rain. Once inside, I put away my rain jacket and checked my gear as a steady stream of people came through the door.
---
The opening act Easy Honey formed in Tennessee where the two front men met while in college. Adding a drummer, temporary bass player and playing house shows and parties would help establish the band and let them dial in their live performances. After rounding out their lineup, cutting a record, and relocating to Charleston South Carolina the band was ready to hit the road  in 2020 but got sidelined by the COVID pandemic restrictions. Now that things are back to the new normal Easy Honey has been touring hard for about a year now and making friends and fans along the way.
The crowd behind me erupted as Easy Honey took the stage. It seemed they had a large contingent of fans in attendance and it quickly became obvious why. This is a band that wants you to have fun! Their energetic stage presence couples with a sound that calls back to college rock hits of the 90's with catchy hooks, and a tone that ranges from bright and twangy to the warm fuzz of a vintage tube amp. The relaxed yet upbeat vibe will have your toes tapping and your head nodding before you know what happened. It may have been cold and rainy outside but inside felt like a summer evening with the crowd dancing and jamming out. I couldn't help but notice the smiles all around as I exited the photo pit Easy Honey will also be playing this years St. Pat's in 5 points festival in Columbia on March 18th.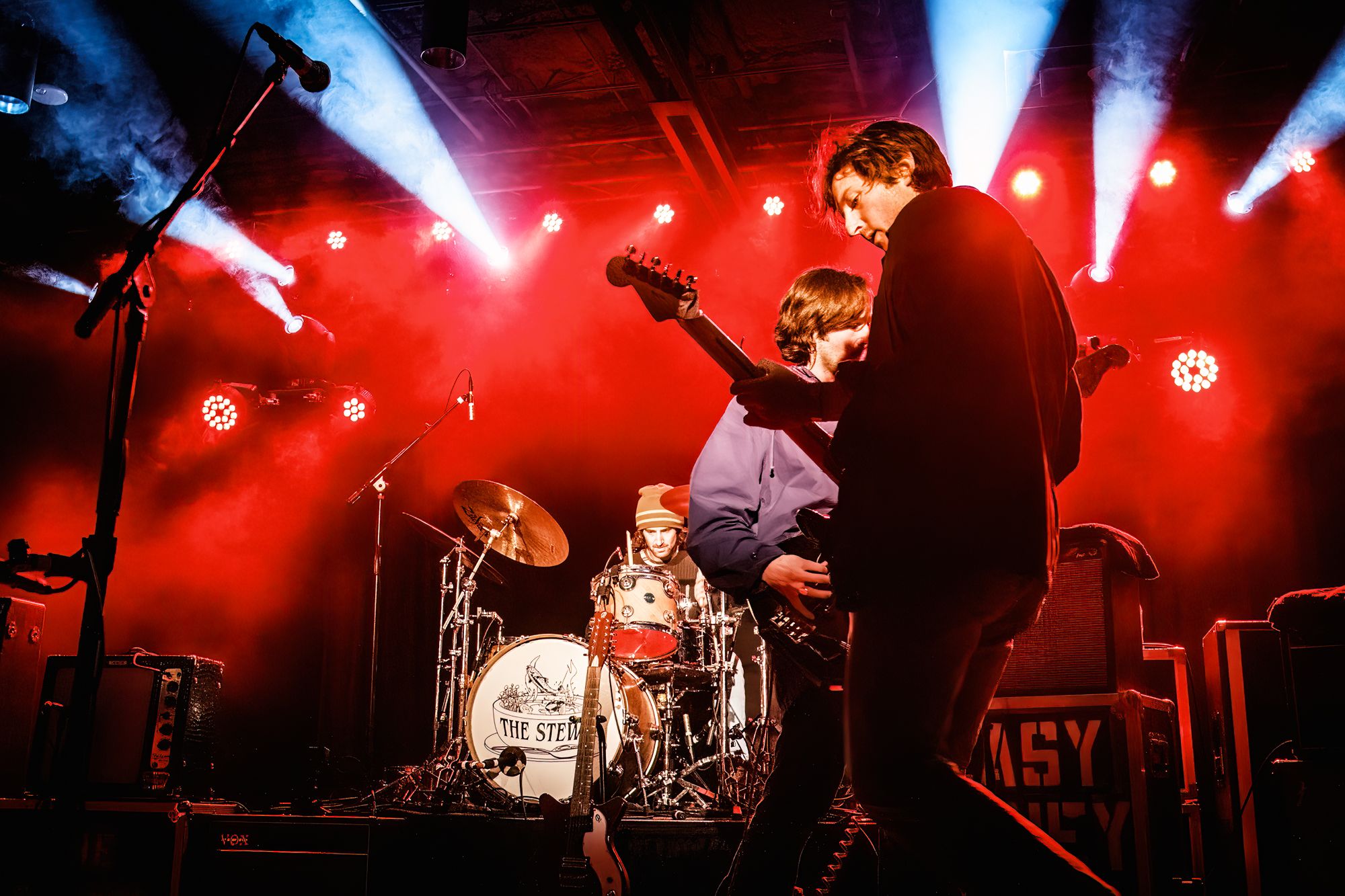 Easy Honey: Website / Facebook / YouTube / Spotify / Instagram / Apple Music
---
More than a thousand people had packed into The Senate to see tonight's headliner. The Stews are a four-piece rock group that formed while the members were in college in Auburn, Alabama.
Last spring, The Stews played what was by all accounts an amazing set at the infamous St. Pat's in 5 points festival in Columbia, SC. Last summer the band relocated to Charleston, SC. Tonight, I'd finally get to see what all the buzz was about.
I think we have all had someone who grew up in the 60's and 70's gloat to us about "seeing all the good bands live" before. After seeing The Stews live I have a feeling they are one of the bands our generation will be talking about when it's our turn to do the bragging.
If you take classic rock, combine that with a healthy dash of the 90's alternative sound, sprinkle in a touch of jam band, add some soulful bluesy breaks, and simmer to let everything combine you end up with The Stews sound. Singer Preston Hall has an amazing vocal range and can make anyone in the crowd feel like he is singing just to them.
The stage show was energetic and built as the night went on. During what is their most popular single so far "Make It Out" you could hear the crowd singing along with every word. The band decided to let the crowd have the chorus and it was sung back to them at nearly the same volume they were playing at! Nearing the end of the set the band broke into a jam that started with Black Sabbath's "War Pigs" and seamlessly blended into their own equally as heavy song "9-5". As soon as the band left the stage a deafening chant of "ONE MORE SONG" came from the crowd and The Stews quickly obliged with an encore.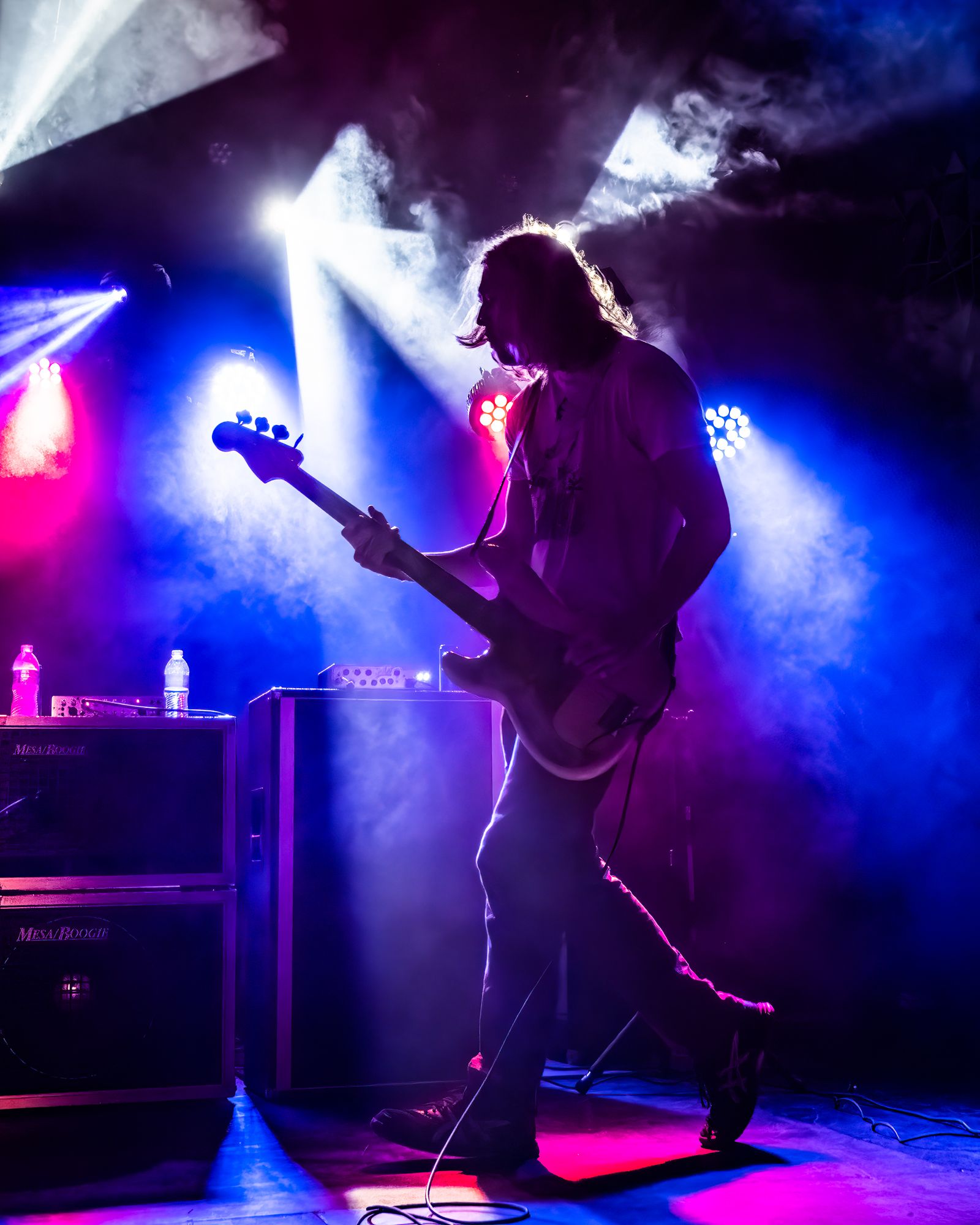 The Stews already have tour dates lined up into early June, and you should catch them live as soon as you possibly can. Given the talent and work ethic these guys have they'll be playing stadiums in no time.