New Jersey's sun-kissed beach-fest Sea Hear Now will return to Asbury Park's coast on September 16th and 17th for its fifth year of art and music. Sea Hear Now is a special festival to me as a Jersey local, founded in 2018 by Clinch and Tim Donnelly, they took special care in modeling the culture of the fest after famous NJ venues like The Stone Pony. It really feels like a true Jersey festival, and even more so when you have about twelve family members who hunt you down on site to find where the good acts are, so this list is for them too.
Sea Hear Now always features great music that pumps waves of sound through the crowd and ocean while pro surfers ride those vibes onto the sand. It isn't uncommon to see them washing up on shore and enjoying the music before grabbing the back of a jet ski and returning into the current. This year's fest features talents such as Cam Richards, Sam Hammer, and Rob Kelly.
With so much talent swirling in the sun, how do we keep track of which stages to wind up in front of? Well, that's where I'll offer to guide you, but ultimately at a festival of this caliber in a location as special as Asbury, there won't be a bad combination anyone in attendance can put together.
---
Saturday
Babe Rainbow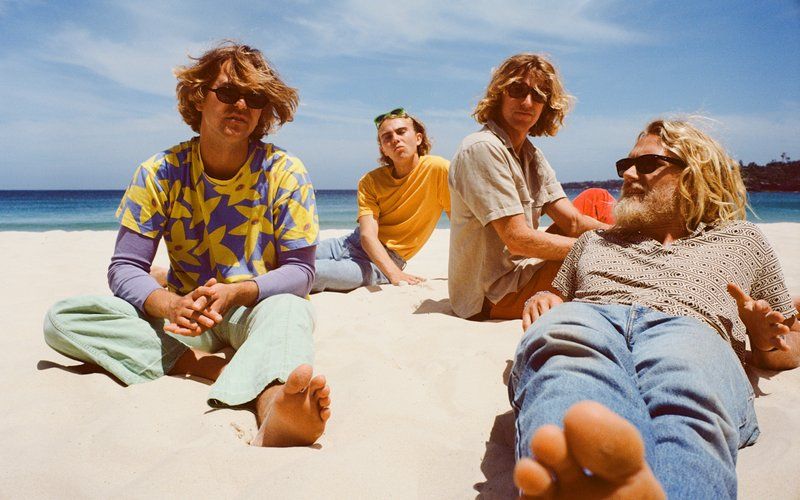 Genre: Psychedelic Rock
Song you would know: Peace Blossom Boogy
Song you should know: Something New
Babe Rainbow is the surf-psych 4-piece rock band from Australia that are washing up on our coast to bless us with their sound. The thing about this upcoming performance is it's the perfect environment for Babe Rainbow to thrive. They're surf rock. And they're playing at a music festival… on the beach… with pro surfers behind you. This band is full of crazy talented members, but when a group is set to perform in an area that matches their vibe utterly and completely, it's like seeing Pierce the Veil at Warped Tour or Subtronics at EDC. I mean seriously, they're one of my most anticipated of the weekend and I want you to see them, so do it for me, and when you see me swaying in the crowd, come thank me.
---
Tash Sultana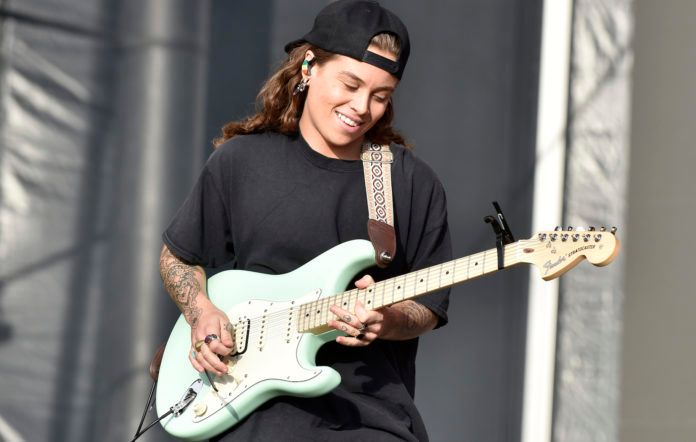 Genre: Reggae/R&B
Song you would know: Jungle
Song you should know: Pretty Lady
Tash Sultana's voice is a wispy and wonderful whisper that can have you hanging off the edge of their words as they deliver a performance that will immediately raise your standards for live music. Their talent is untouchable. Each sound you hear on records or on stage is solely theirs. Sultana is an artist who composes, writes, produces, and engineers every aspect of their music. Their sultry set will be one to refresh your palette on, and reset your energy to carry on the rest of your day.
---
Yawn Mower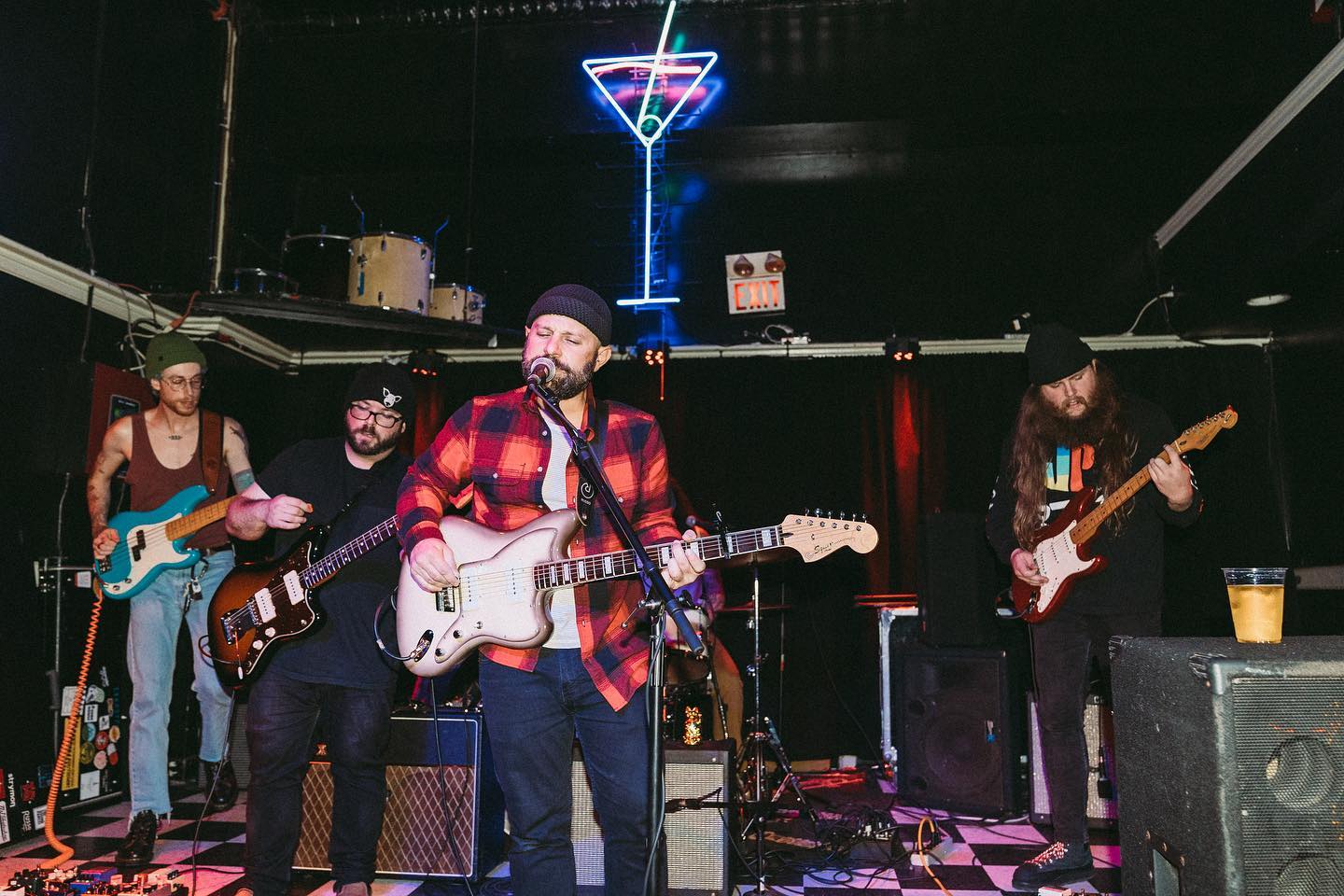 Genre: Alternative Indie
Song you would know: Elevation
Song you should know: Sixteen Minutes
Yawn Mower represents part of this festival that I love, and that's really giving small local bands a chance on big stages. Yawn Mower is a great choice for this year's fest. Forming in Asbury Park itself in 2015 after band member Biff Swenson asked the other half of YM, "When are we going to start out a fuzzed-out garage band?" to which Mike Chick responded, "How about tomorrow, I just got a baritone guitar." With a sound reminiscent of our other Jersey boys, The Front Bottoms, and with a dash of Modern Baseball, if you're into that scene, Yawn Mower will be another group to add to the list. I for one will be seeing any Asbury native when I get the chance and am just stoked that these guys are putting out such good music for me to witness and be a part of.
---
Greta Van Fleet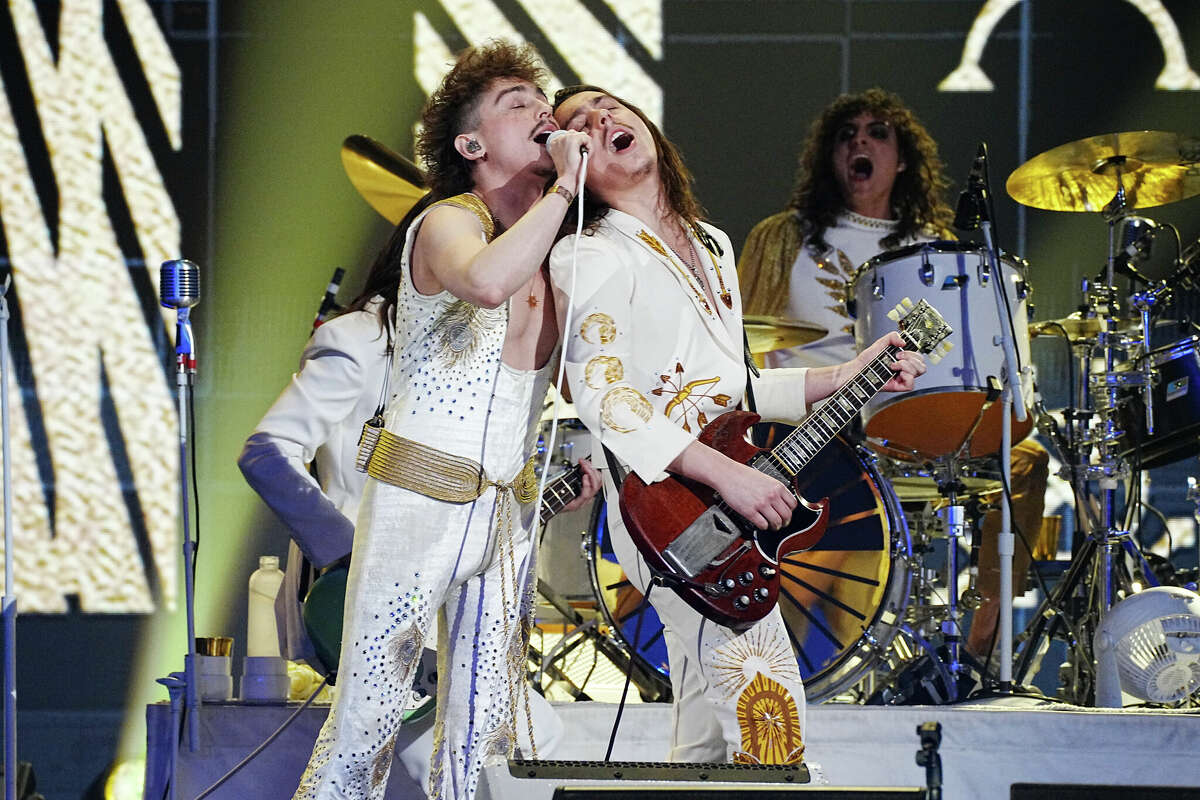 Genre: Rock
Song you would know: Heat Above
Song you should know: Flower Power
Greta Van Fleet is the band your uncle tells you is no good cause they ripped off the "greats." I think your uncle's wrong and is missing out on one of the strongest performances of the weekend. If you're unfamiliar, GVF's sound is very similar to Led Zeppelin with its ripping guitars and shrieking vocals that make the hair on your neck dance as you do too. Josh Kiszka is a lifetime artist. The voice this man puts out is a time capsule back to the time of 70's rock. It isn't one or the other, he acts as a bridge that allows the age of music and performance to continue being performed in the grand presentation it was meant to be heard through. The pyrotechnics, skintight suits, and amount of chest shown, delivers a performance that reminds you why music should be witnessed live.
---
Sunday
Joey Valence and Brae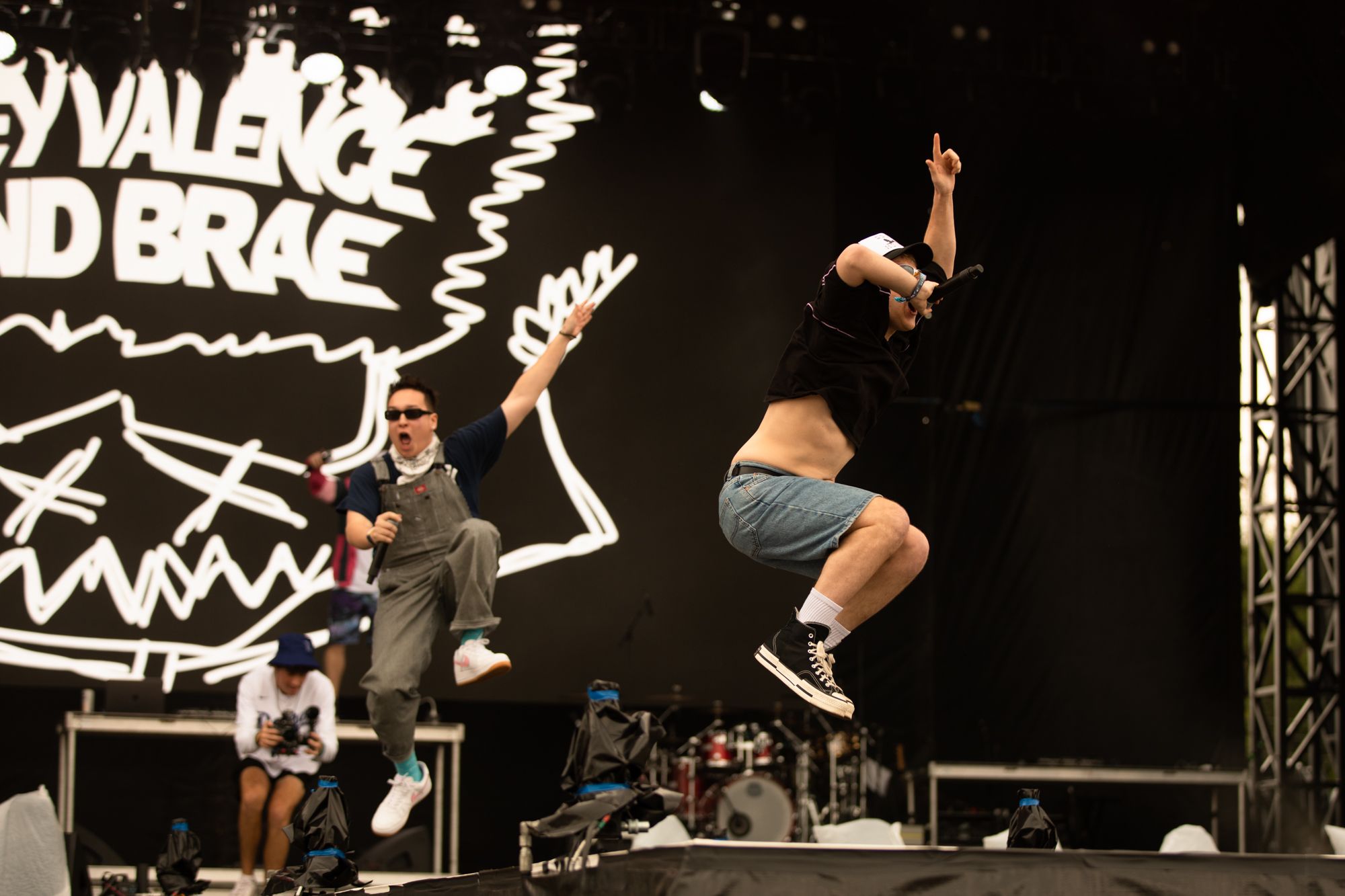 Genre: Alternative Hip-Hop
Song you would know: PUNK TACTICS
Song you should know: I'm Fresh
These two kids from Pennsylvania bring an electric Beastie Boys sound filled with energy to their shows. As someone lucky enough to have seen them perform festivals before, they are unstoppable from the second they hit the stage, to the second they're kicked off for time. They spend more of their show in the air than on stage, interact with the crowd between every song and often times during, and are just some funny dudes. I have such a good time watching them perform and don't want anyone to miss out on it. No matter your opinion on their music before the festival, get to see them live and they'll convince you no matter what your Wrapped or Replay looks like.
---
Mt. Joy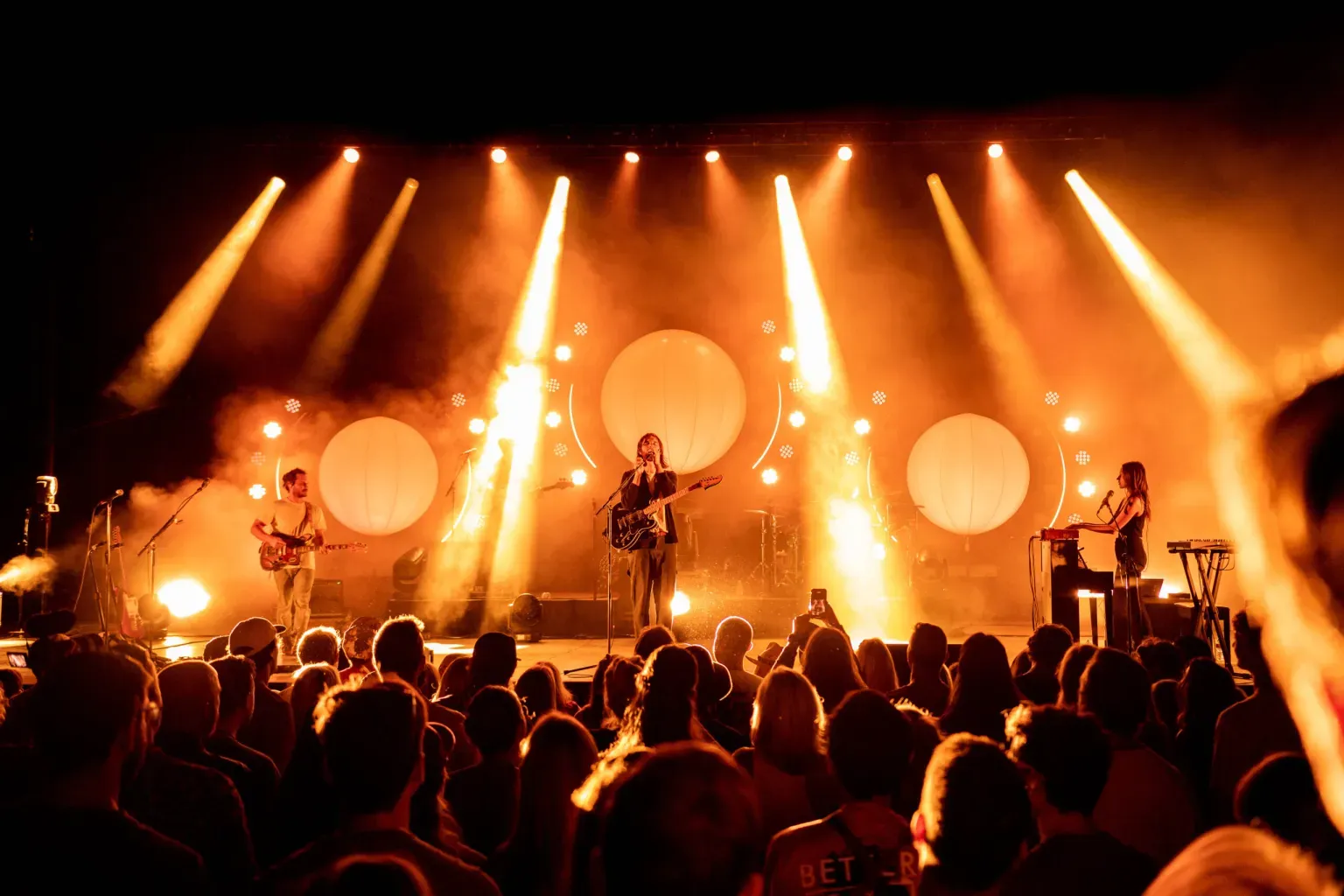 Genre: Indie Rock
Song you would know: Silver Lining
Song you should know: Astrovan
Where do I begin with my love for Mt. Joy. It is no exaggeration when I say their music has made me laugh, cry, and shift perspectives of the world. That last one was cause of Astrovan specifically. Somewhere between the thought-provoking lyrics, blissful melodies, and flowing rhythms is where I always find myself bopping about. The sound Mt. Joy guides out of their instruments just floats through the crowd taking you with it. It's the communal love that's created in the crowd before them that is the most special part of their performances. It's something that can only really be experienced, I think. Also, when you see me in the crowds of this one, don't talk to me, I'll be crying and embarrassed. Thank me when I'm done though.
---
Sunflower Bean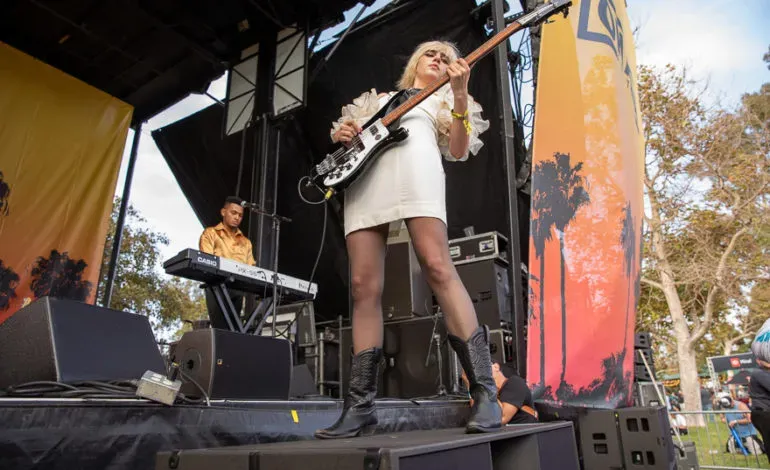 Genre: Alternative Indie
Song you would know: Moment In The Sun
Song you should know: 2013
Sunflower Bean is a gorgeous display of a three-piece band. Their sound is so vibrant and colorful and easy to enjoy. Maybe it's the sound of a NYC born band that makes me protective of them, but I know they're special. Forming in 2013 and releasing their debut album in 2015, they are long overdue for the exposure they deserve. This is the only band on the list that I won't ask you to show up for, but I will tell you to. This is a group of talented individuals that I really want to see grow and would be thankful if you showed up for them, if only because I doubt there is much longer before their tickets become hard to grasp.
---
The Beach Boys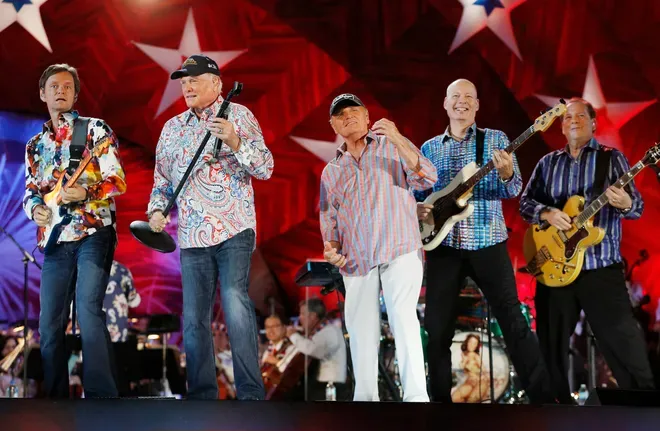 Genre: Surf Pop/Rock
Song you would know: Wouldn't It Be Nice
Song you should know: I Get Around
I was surprised to see Beach Boys on this year's lineup to be honest. In my head, they're an untouchable giant that was one of the first big American names. When I saw their name laced into SHN's lineup, I had to look it up to make sure there wasn't a same name rip-off, but no, it is the four-time GRAMMY award recipient I've been listening to my entire time on this planet. For their legacy alone they can't be missed, and with three of their five original members still touring, I can't wait to see what I consider to be the first surf genre band, at a beach centered surf and music festival. As much as you can't miss Babe Rainbow on the beach, these boys got it in their name. Go see them.
---
Sea Hear Now will be washing up on the coast of Asbury Park, NJ on September 16th, and 17th for an unforgettable weekend of surfing, art, and music. Be there or be square.